Day 2
Day 2-
Today was the first day of riding in the Ozarks...13 bikes, 3 of us are two-up.
One other Trike, a Can-Am, and more than a few metrics.
It rained last night, but was mostly dry when we left out.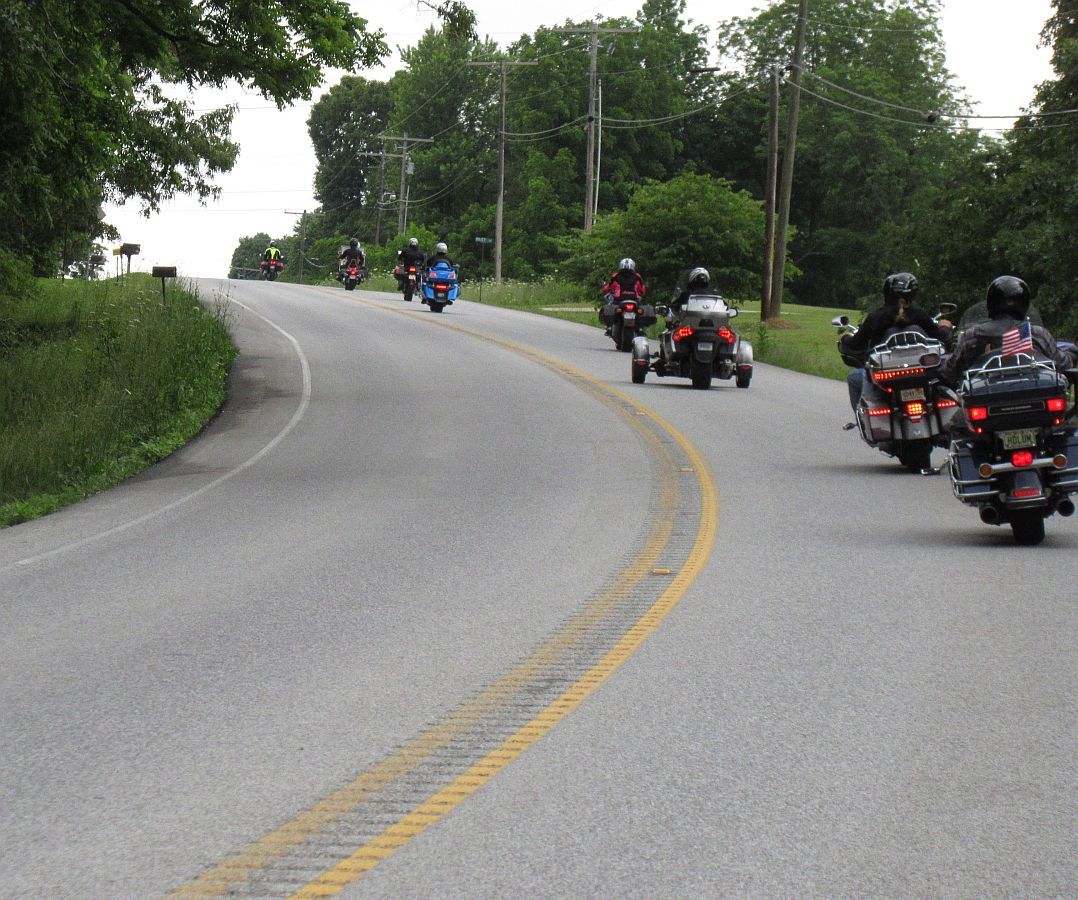 John had a nice 200 mile loop he led us on, sweepers, twistys, nice country roads...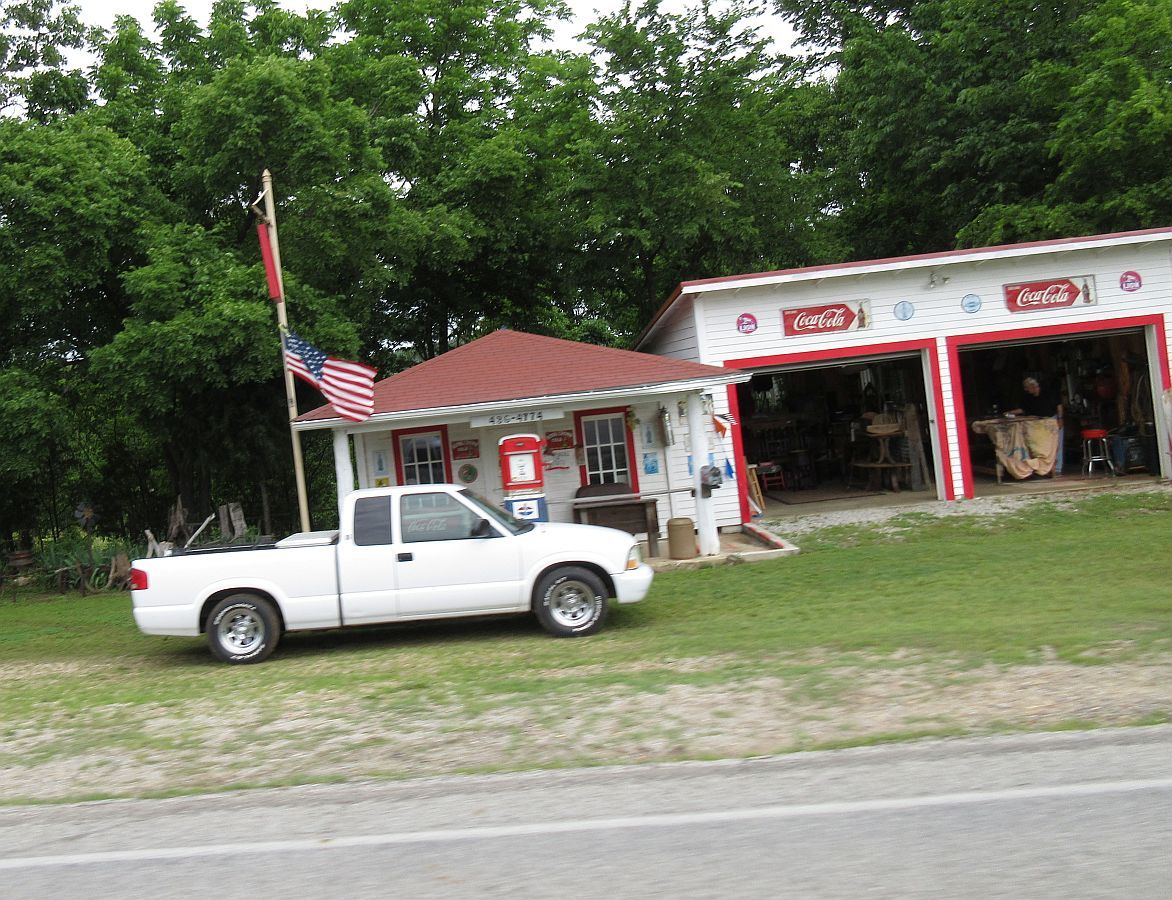 ...and a ferry ride!
Mary really enjoys being on the water....as long as she can see a shoreline.
Waiting for our ride across the river into Missouri.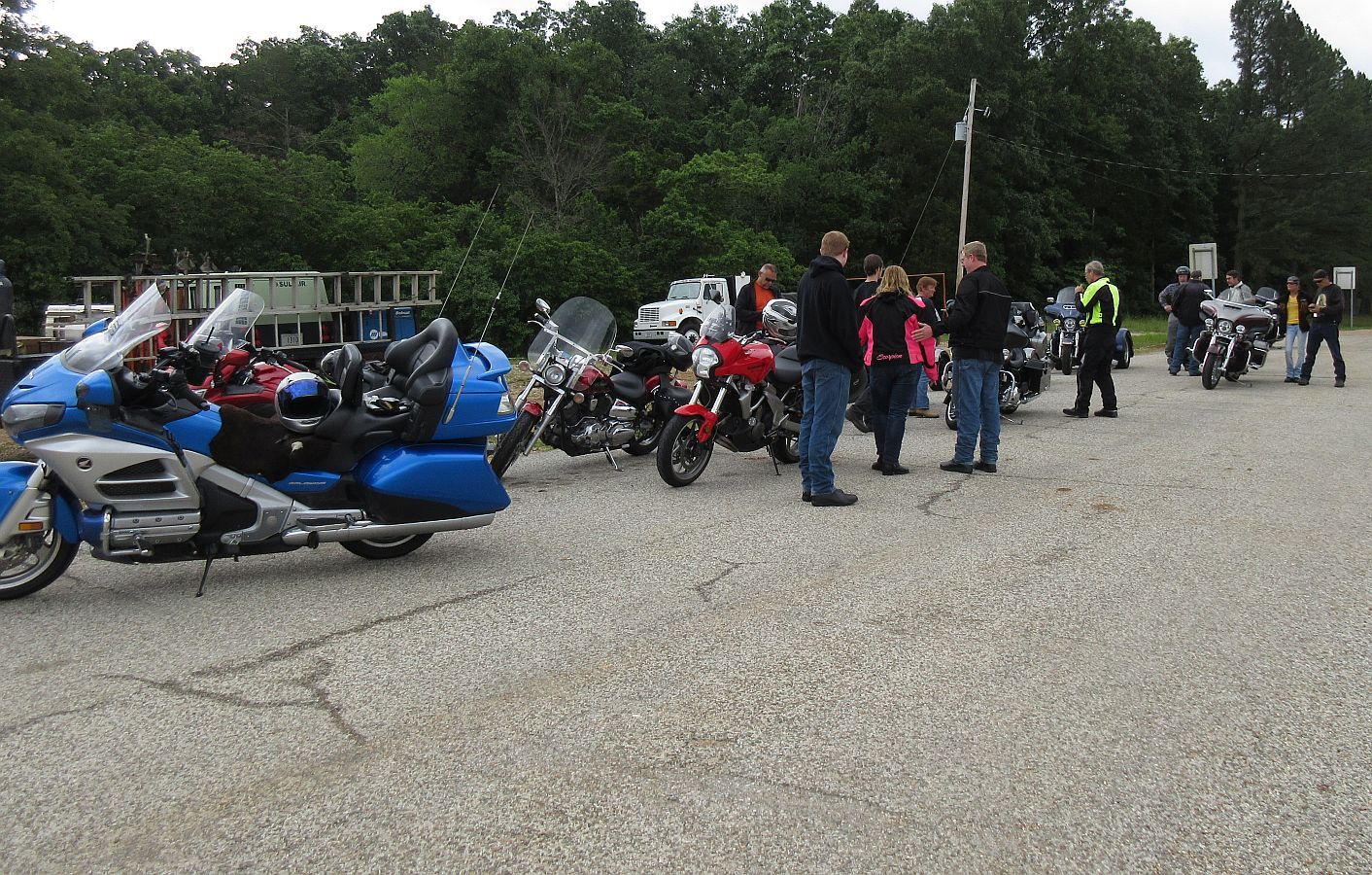 She took a "boatload" of pics while on the water.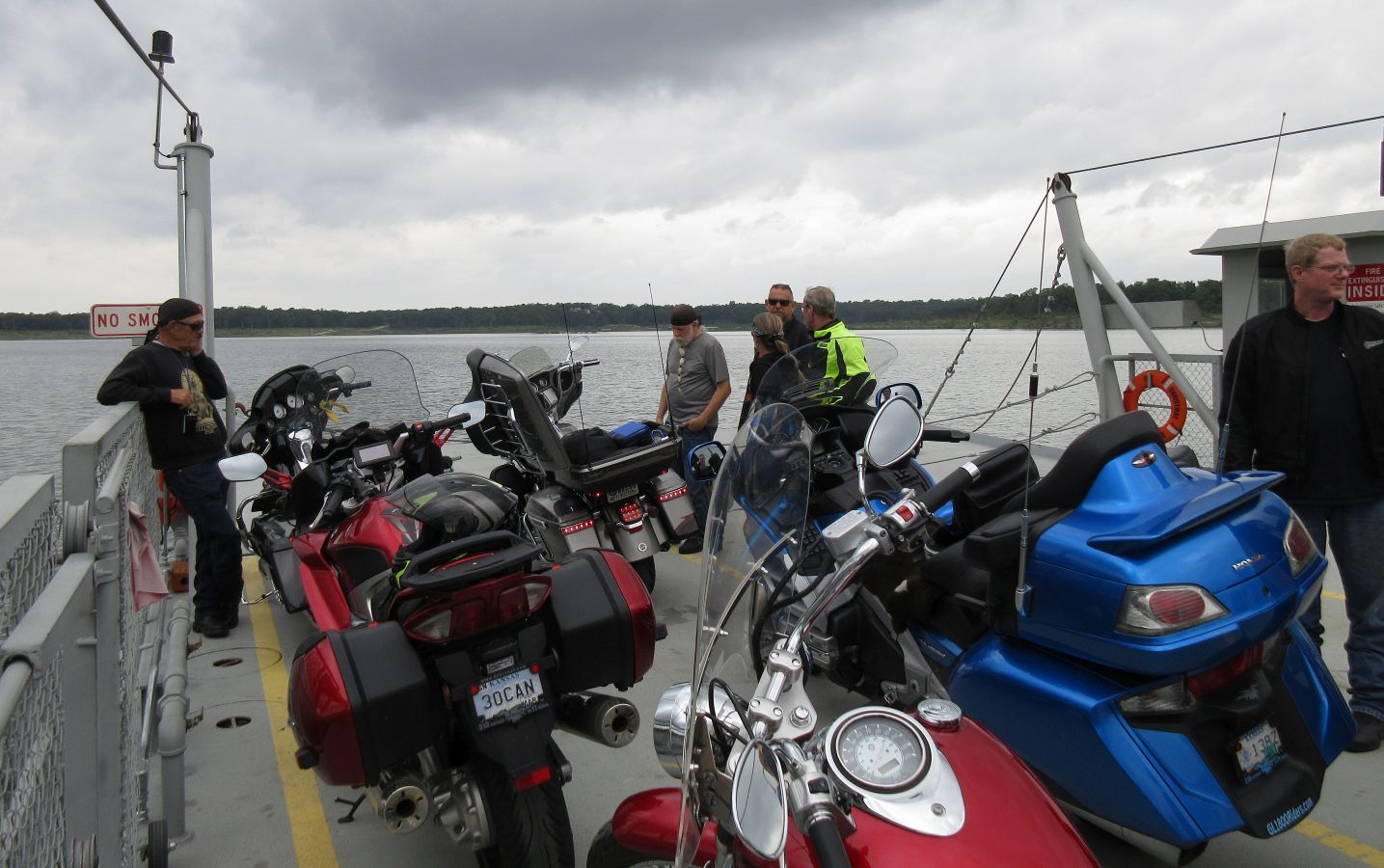 On the other side....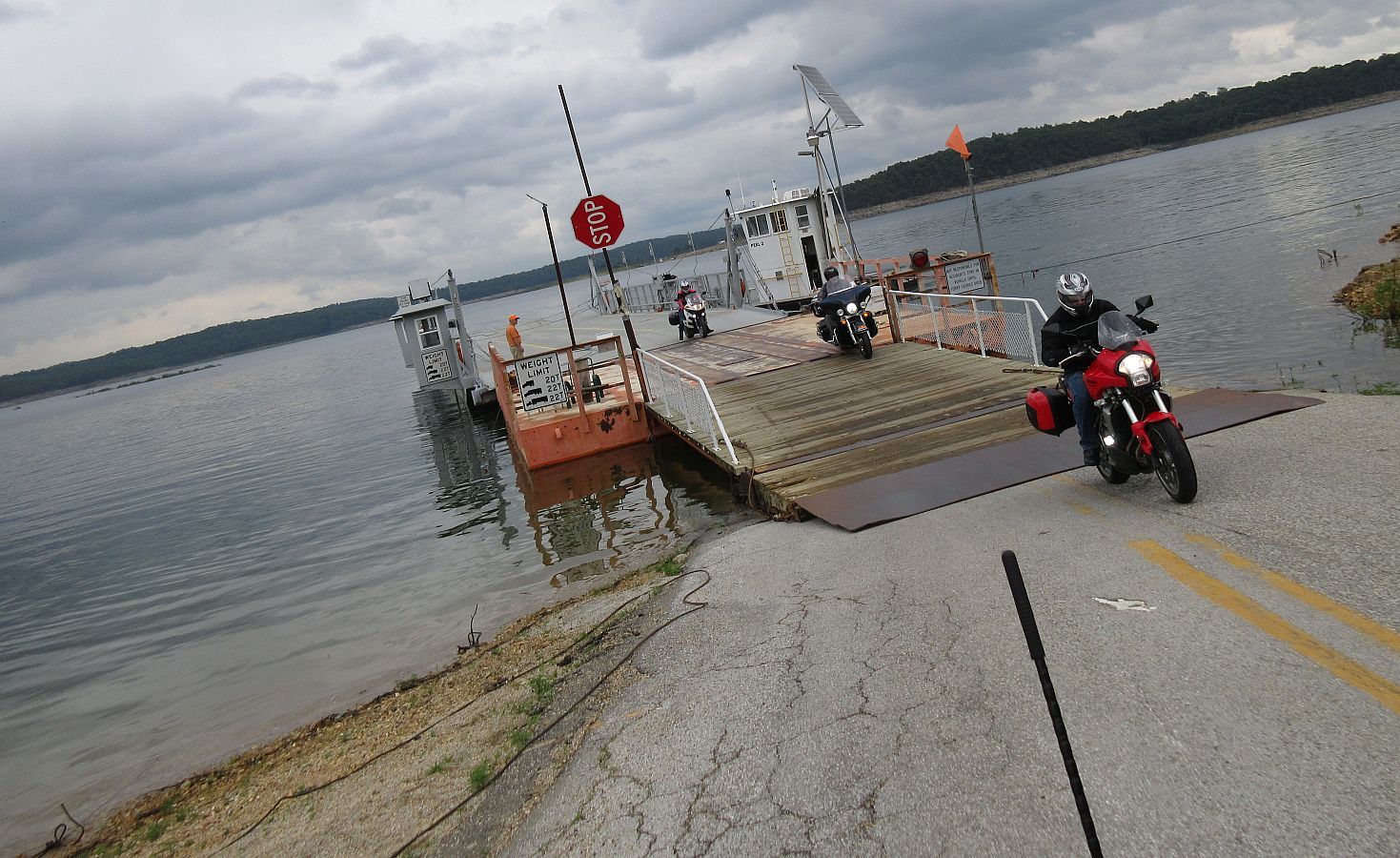 ...in the Missouri curves and twistys, headed toward Branson.
The roads in the Ozarks are some of the best riding to be had, straight flat roads are the exception.
More in next post.