Day-6 continued
Day-6 continued
Even though it is so close to LA, it is 35 miles of great road, and it is like being out in the country.
I apologize to any LEO's here...but I had a lot of fun on this road...
...with the rear tire up front, it grips so much better than a stock front tire. A lot more meat on the road. The tire barely fits in the fender. It is a huge improvement for curvy roads at speed.
I've been on long, straight, flat roads too long....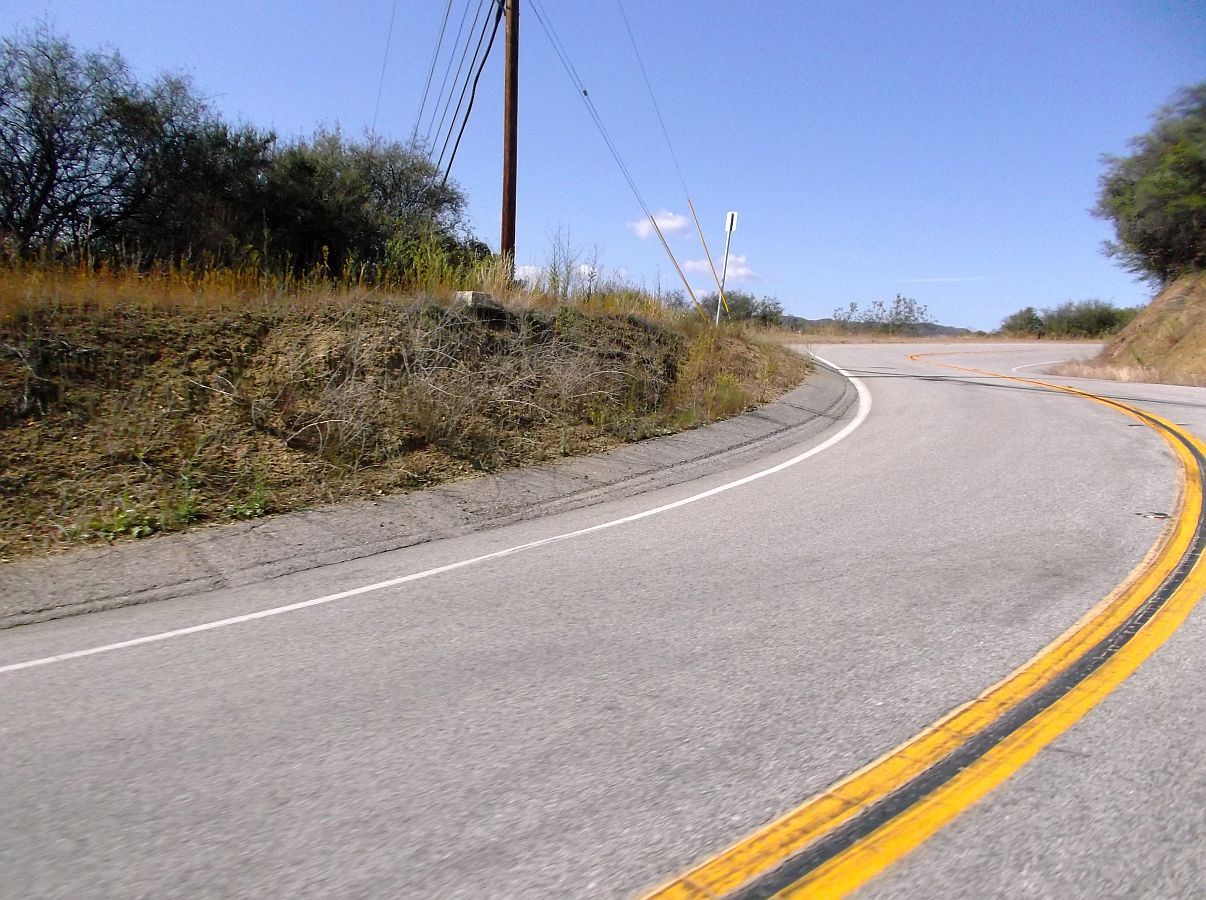 ....this road is just the right medicine.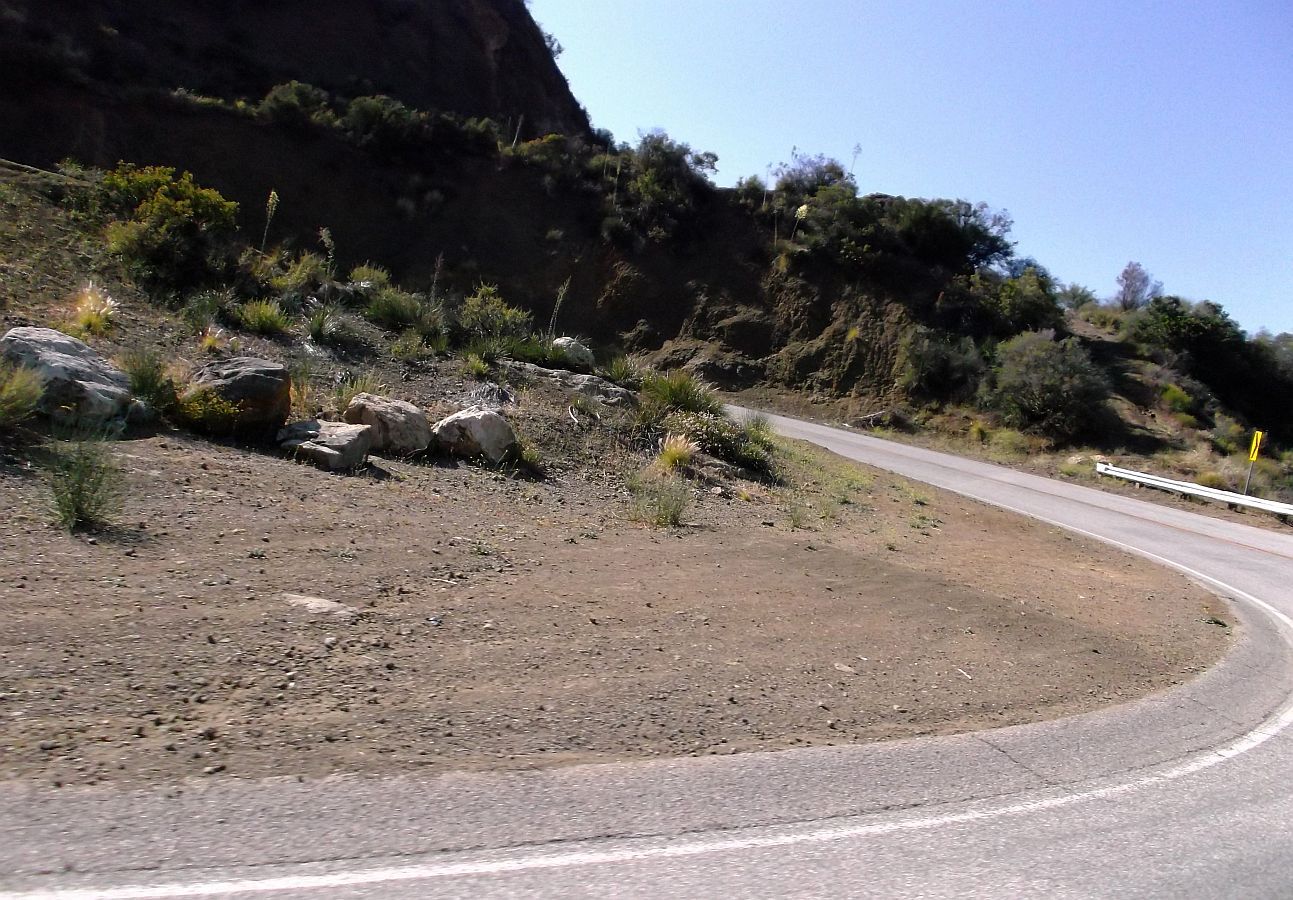 A bit of a view of a small part of the road.
Can't tell you how much fun I had on this road!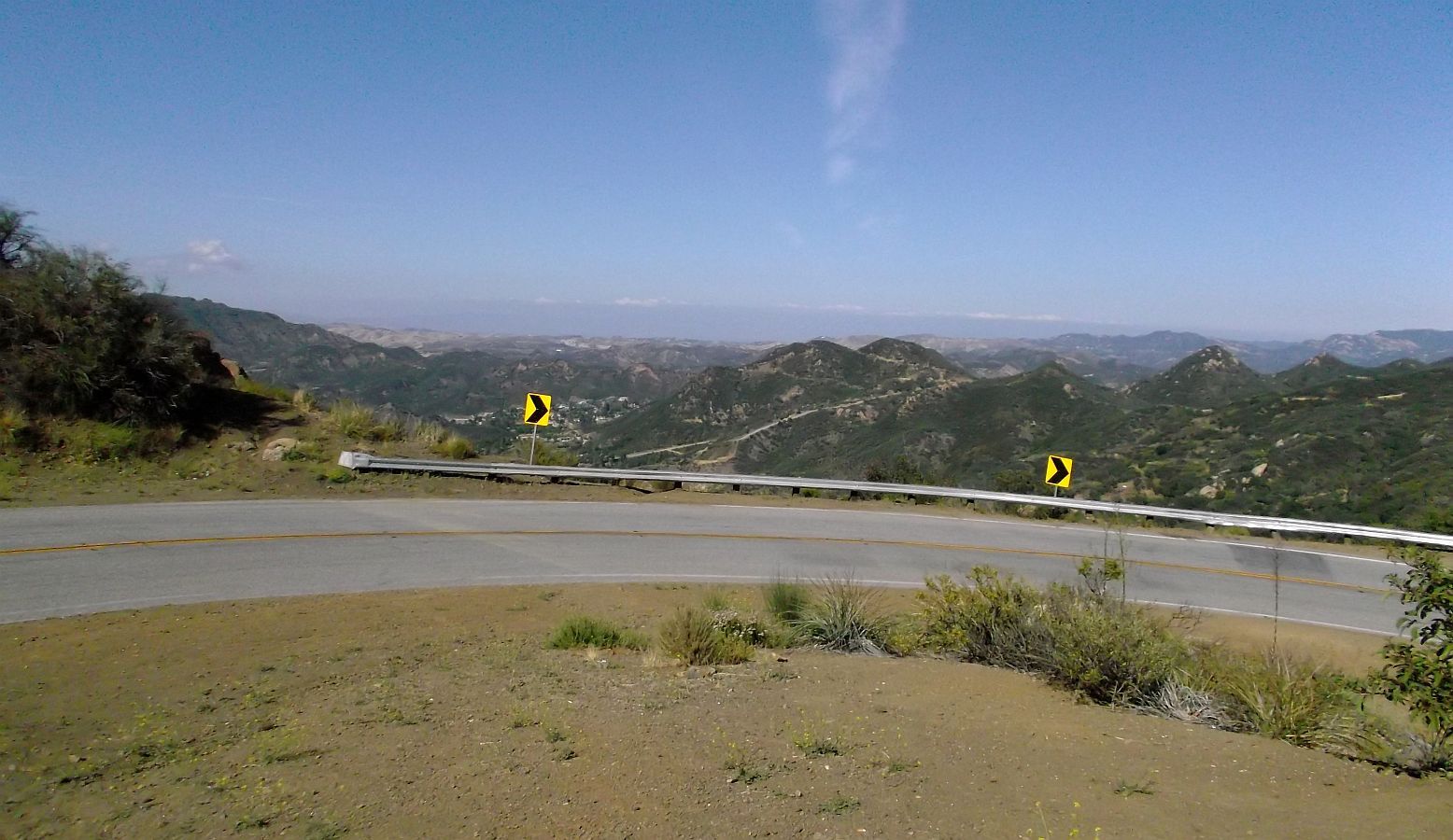 Gotta mention, not only is Mary great at taking pics...we were hitting these curves pretty hard and she got well over 100 pics on this 35 mile section of road...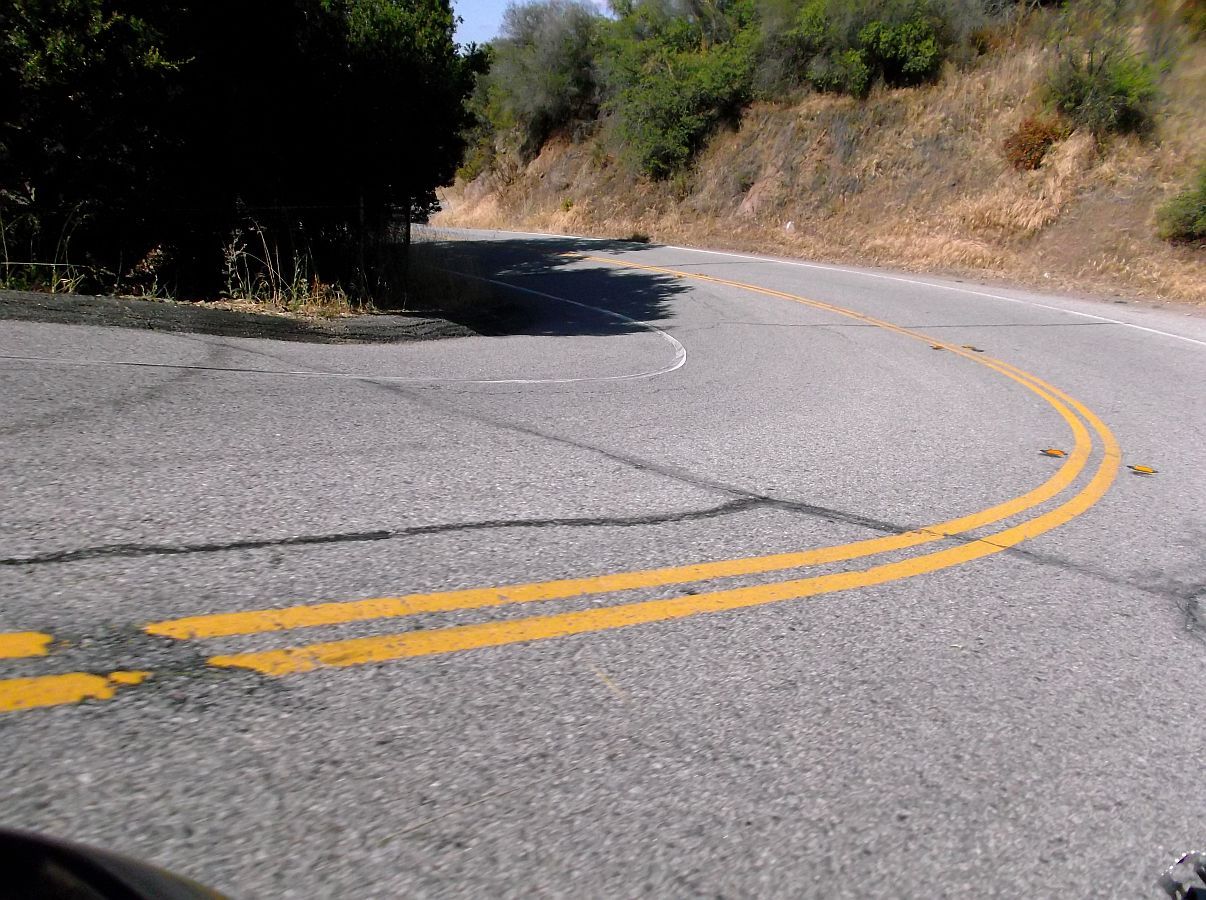 ...many of them in the middle of the curves. I could never ride as a my passenger, would literally scare the crap out of me. I am most fortunate that she enjoys it.
This is the last pic for today....
...soon after the battery in the camera wore out, but we were back on the interstate, heading north.
Traffic was heavy, so we ended up calling it an early day and stopped in Thousand Oaks.
I should mention-We've been using the onboard nav and it is amazing how this has made our trips so much more enjoyable. No matter how much time we spent with a map, would would not have been able to make all the changes of freeways between SD and Hogpro...but it took us the fastest way, smooth as silk.
Tomorrow we're going to Hearst Castle. Never been and Mary has wanted to see it.