Day 36-
Day 36-
Leaving my home away from home in Muskogee-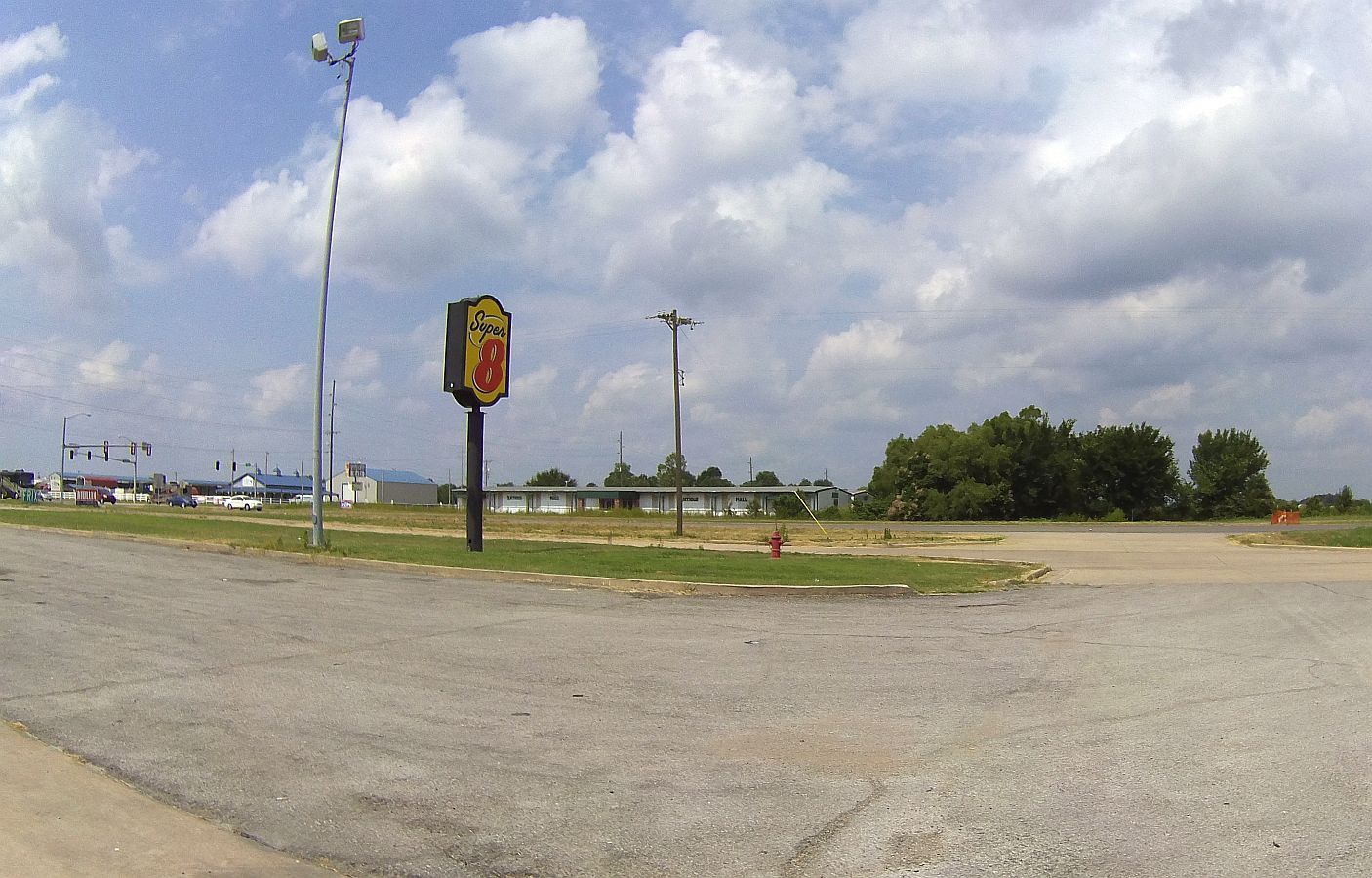 Headed for Arkansas.
More toll stops in OK. This is the last one.
Had the road pretty much to myself for a good bit...enjoying the open road.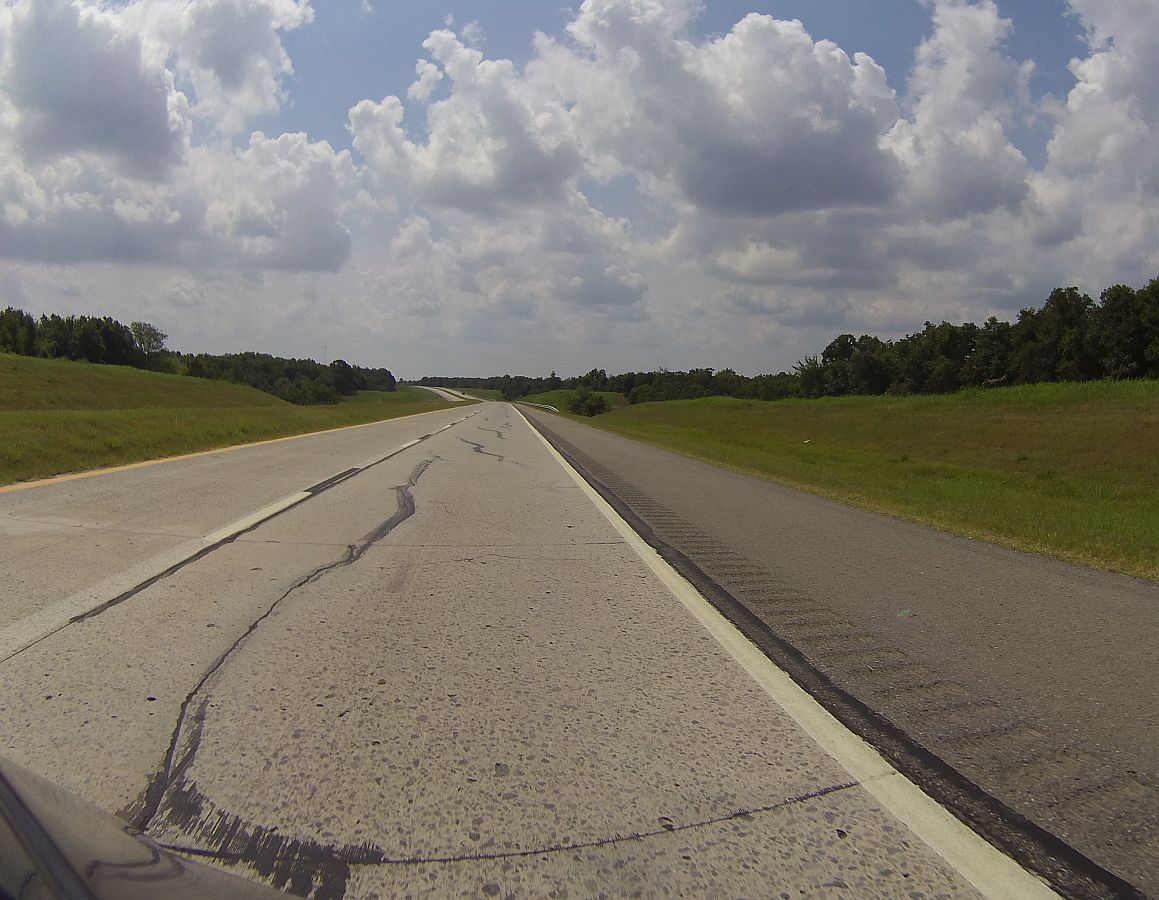 Passing the turn-off for the 40 headed west, a bit down the road is the 40 headed east...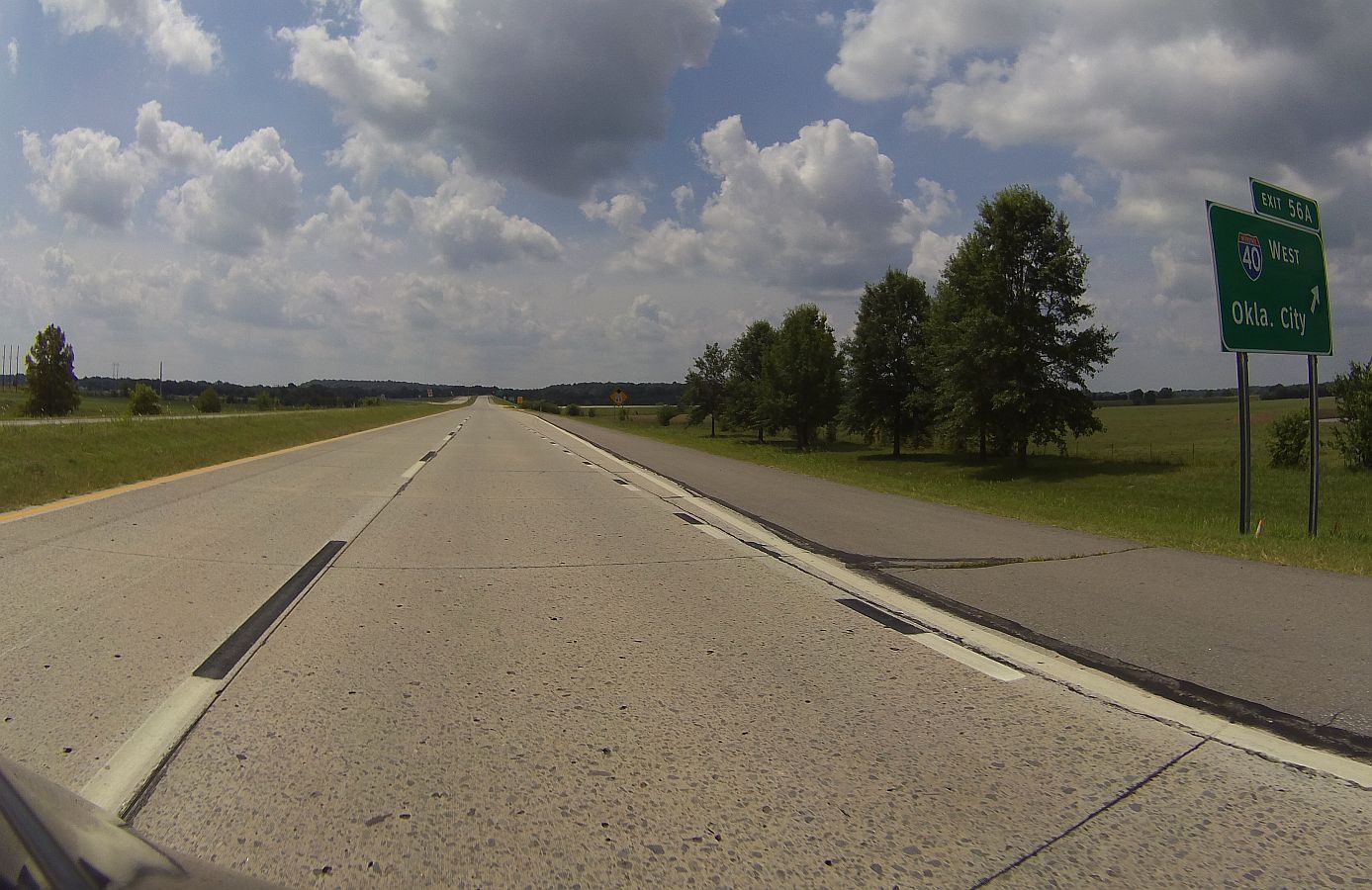 ...on the 40 now, not long before I cross into Arkansas. More traffic now, including some fellow travelers.
Arkansas! Got a few hundred miles of road in this State, then a corner of Tennessee, then a 75 miles of familiar road in Mississippi before arriving home.
But first a detour to Mt. Nebo, and then Hot Springs.
I turned off the 40 at Dardenelle, got gas and headed to Mt. Nebo.
I like signs like this....they mean Fun Ahead!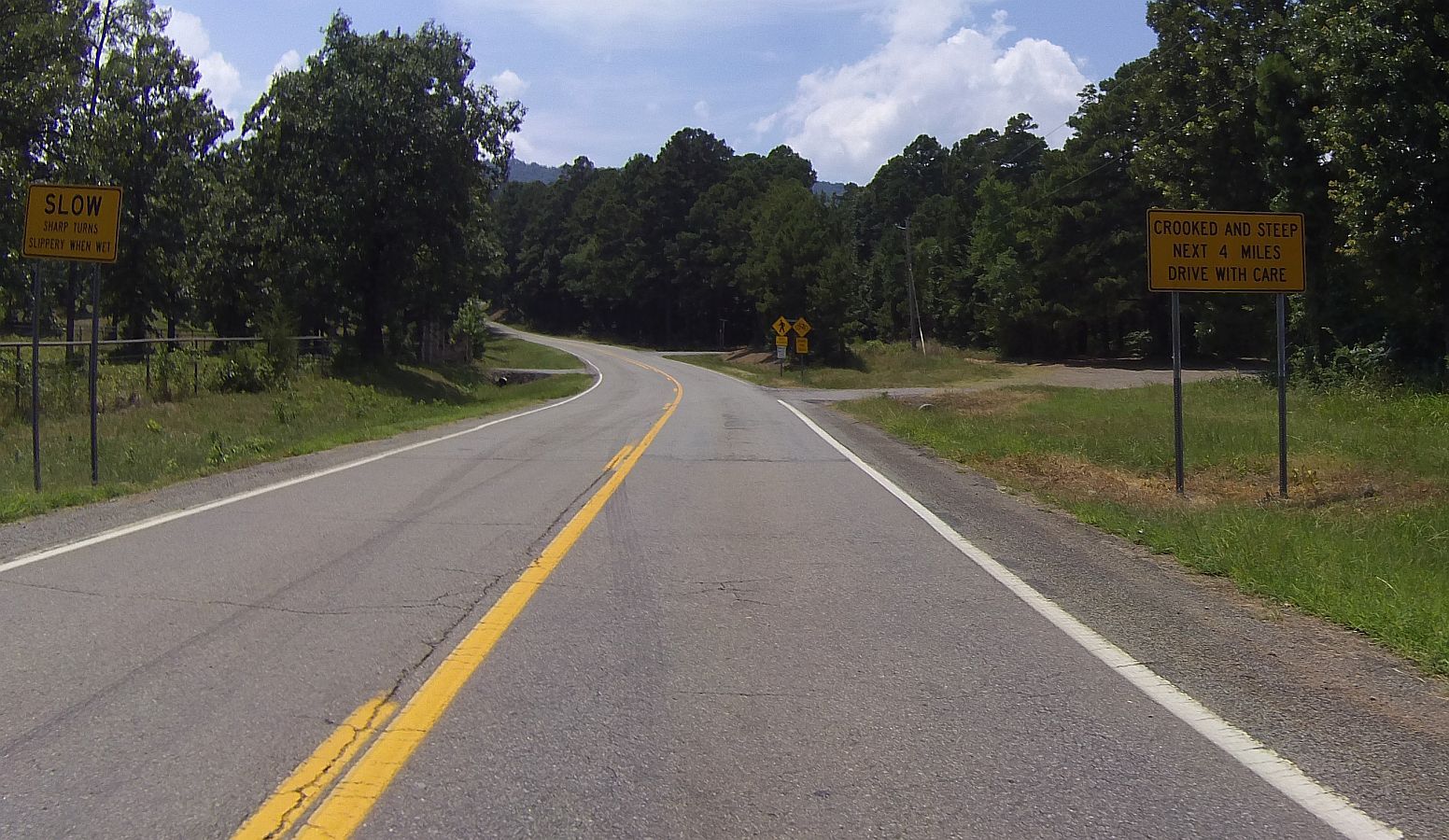 Headed into the first of many switchbacks...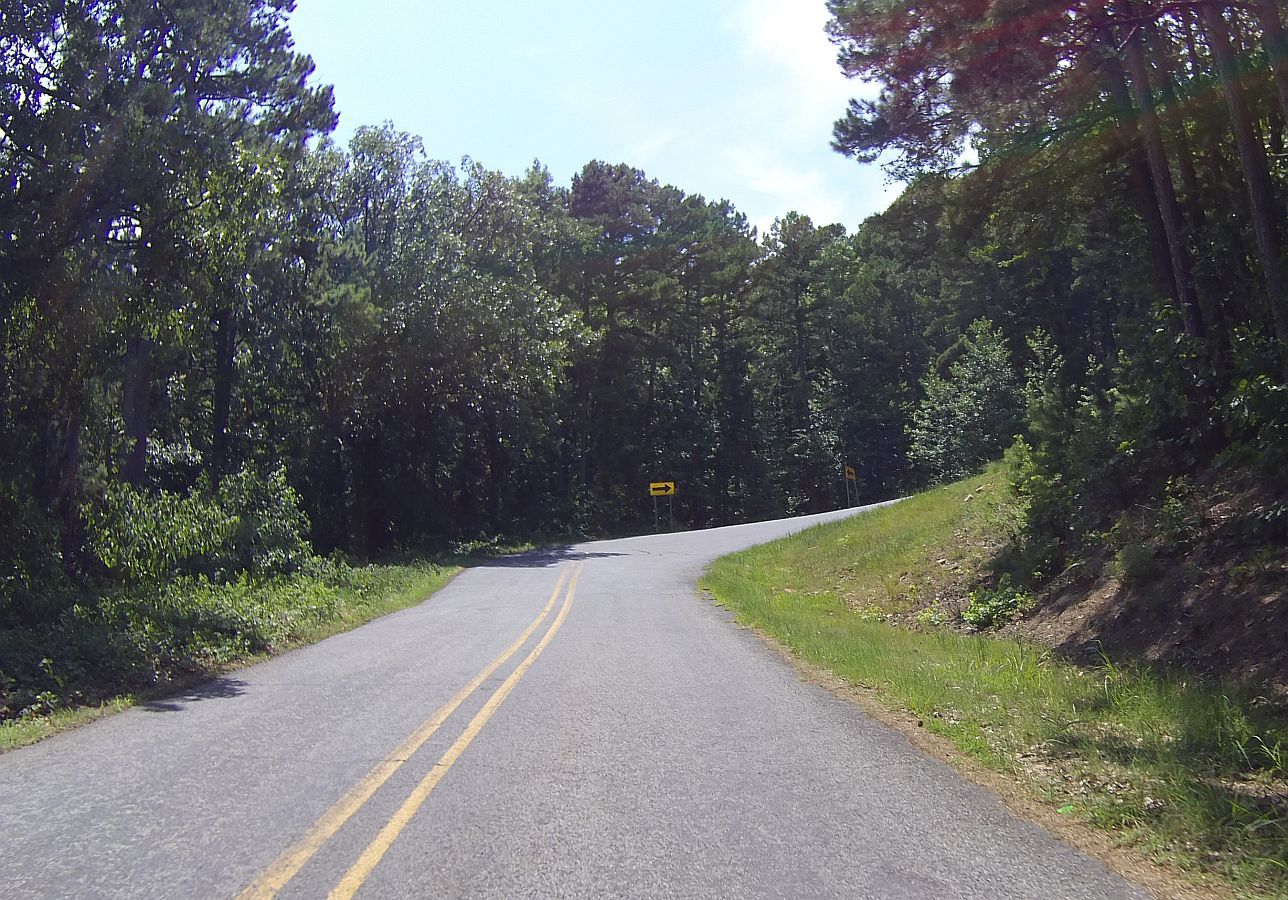 ...in the middle of the switchback.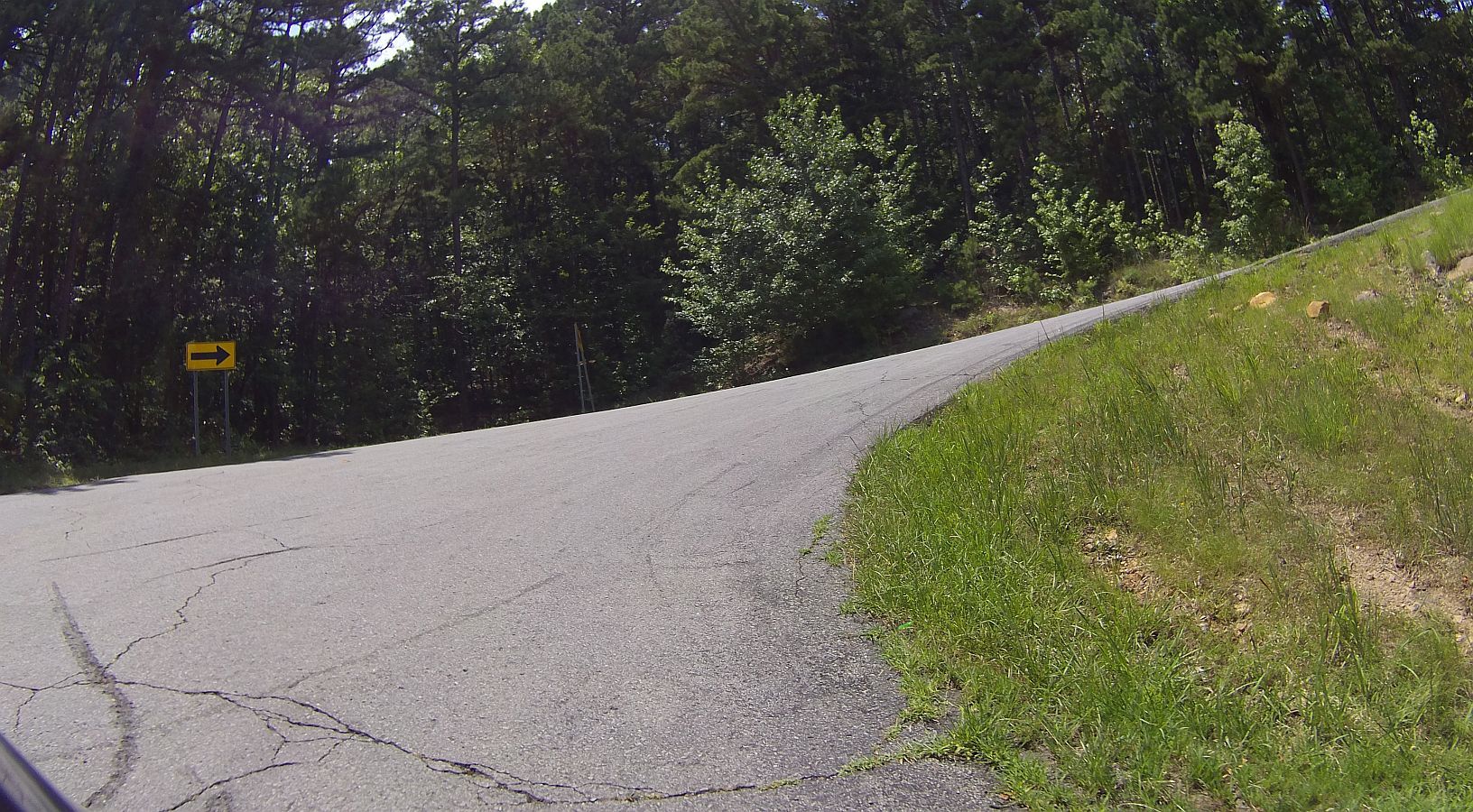 More in next post.