Day 26- Part I Continued
Day 26- Part I Continued
Mary got some really close-up pics of the chipmunks this year-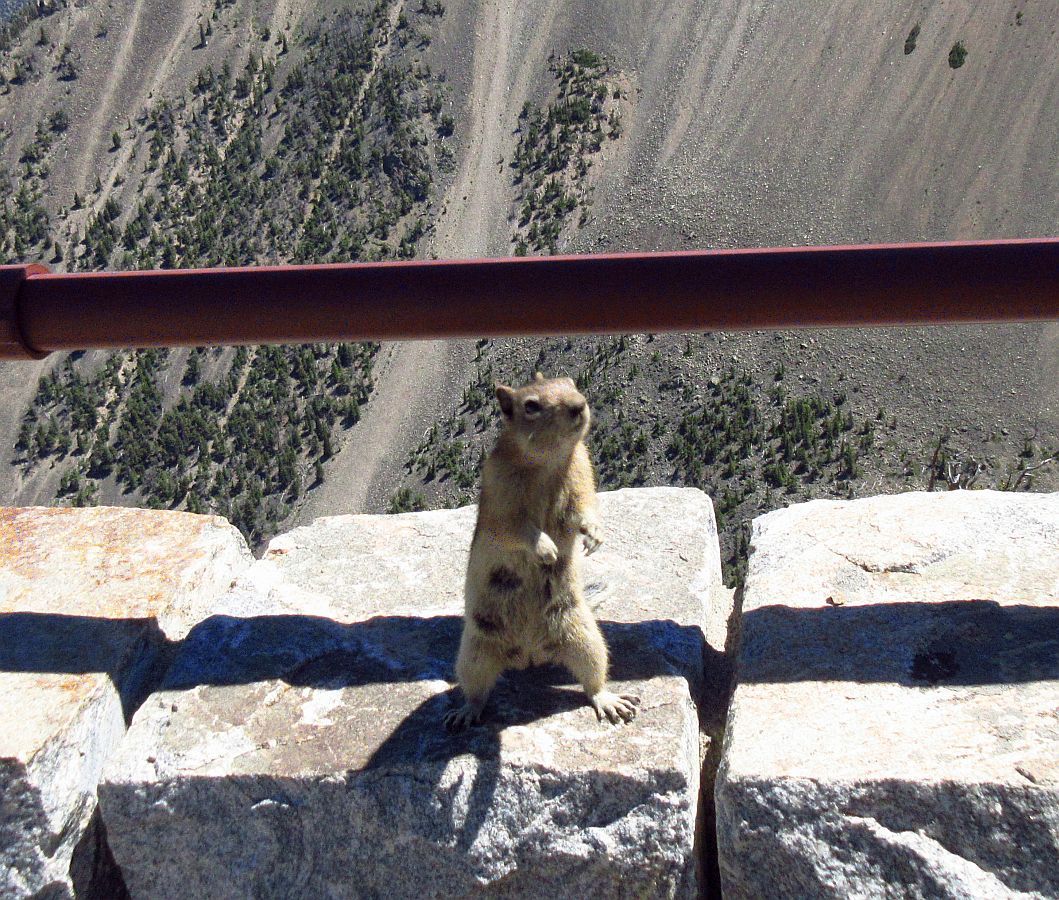 This one actually put it's paws on the camera...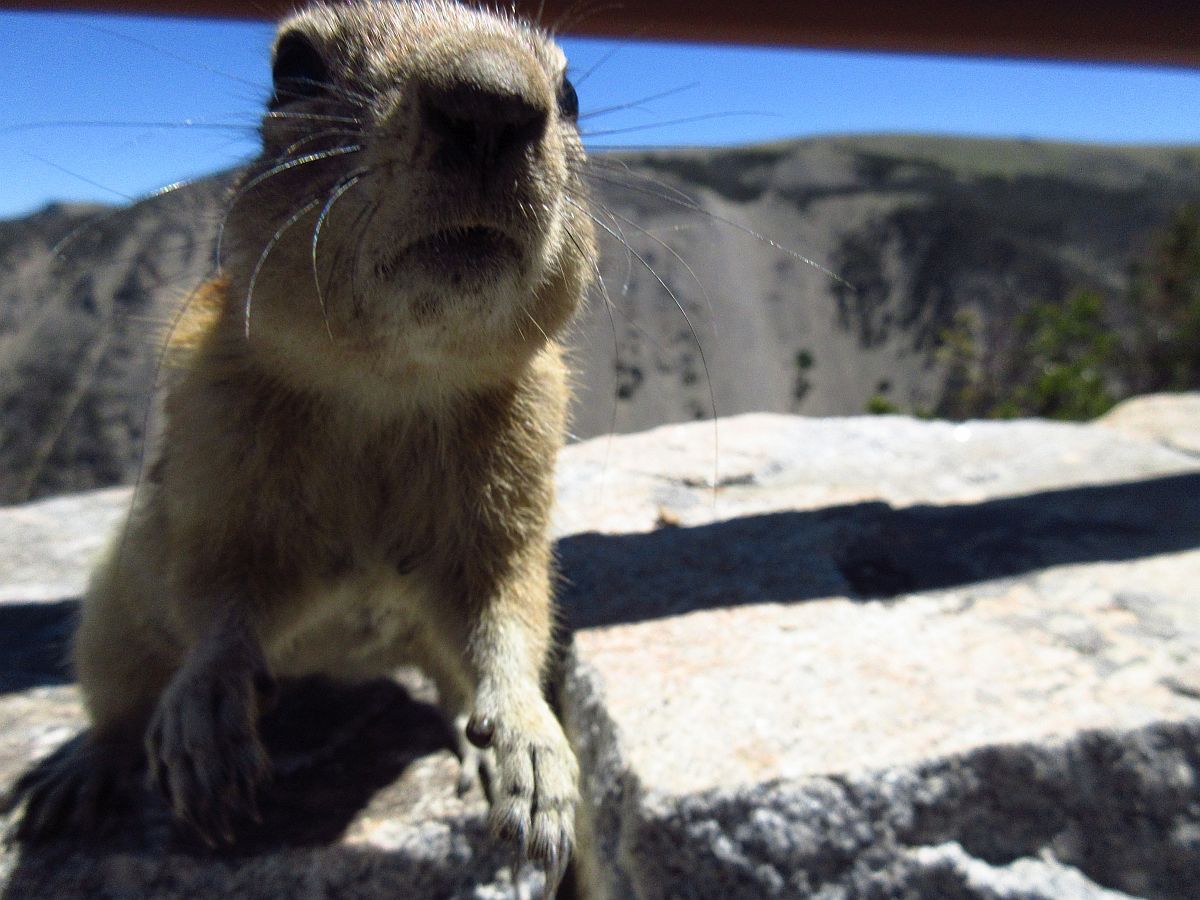 ...between clicks...but these were taken just inches away.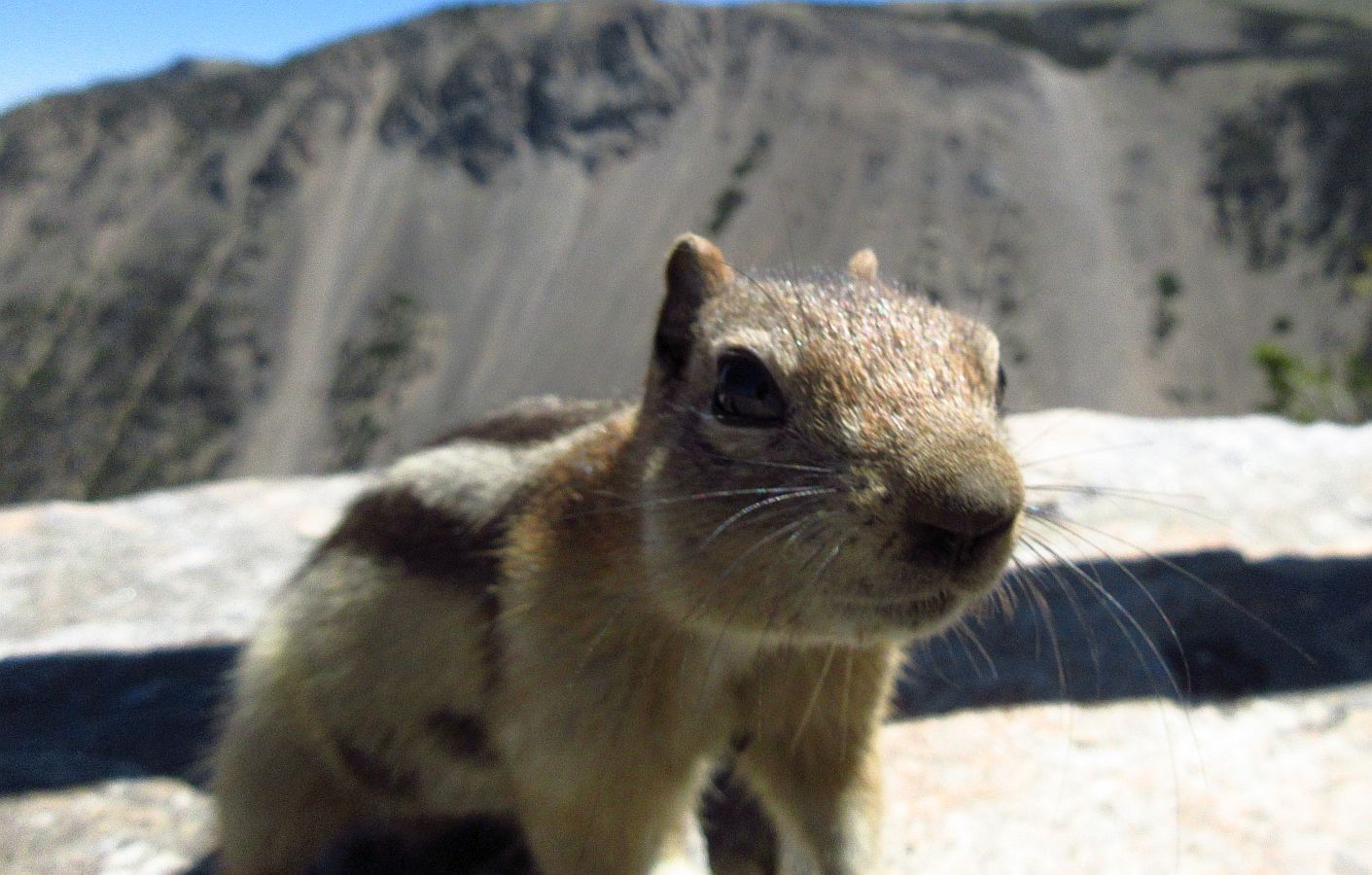 You can see just a small portion of the road, working its' way up to where we are...Oh, and there's the mountains, snow & woods too.
Headed back to the TG, from this distance it does not seem as dirty and bug covered as it really is. lol
Before leaving I put the video camera in picture mode and got a few pics of Mary & I together...here's one-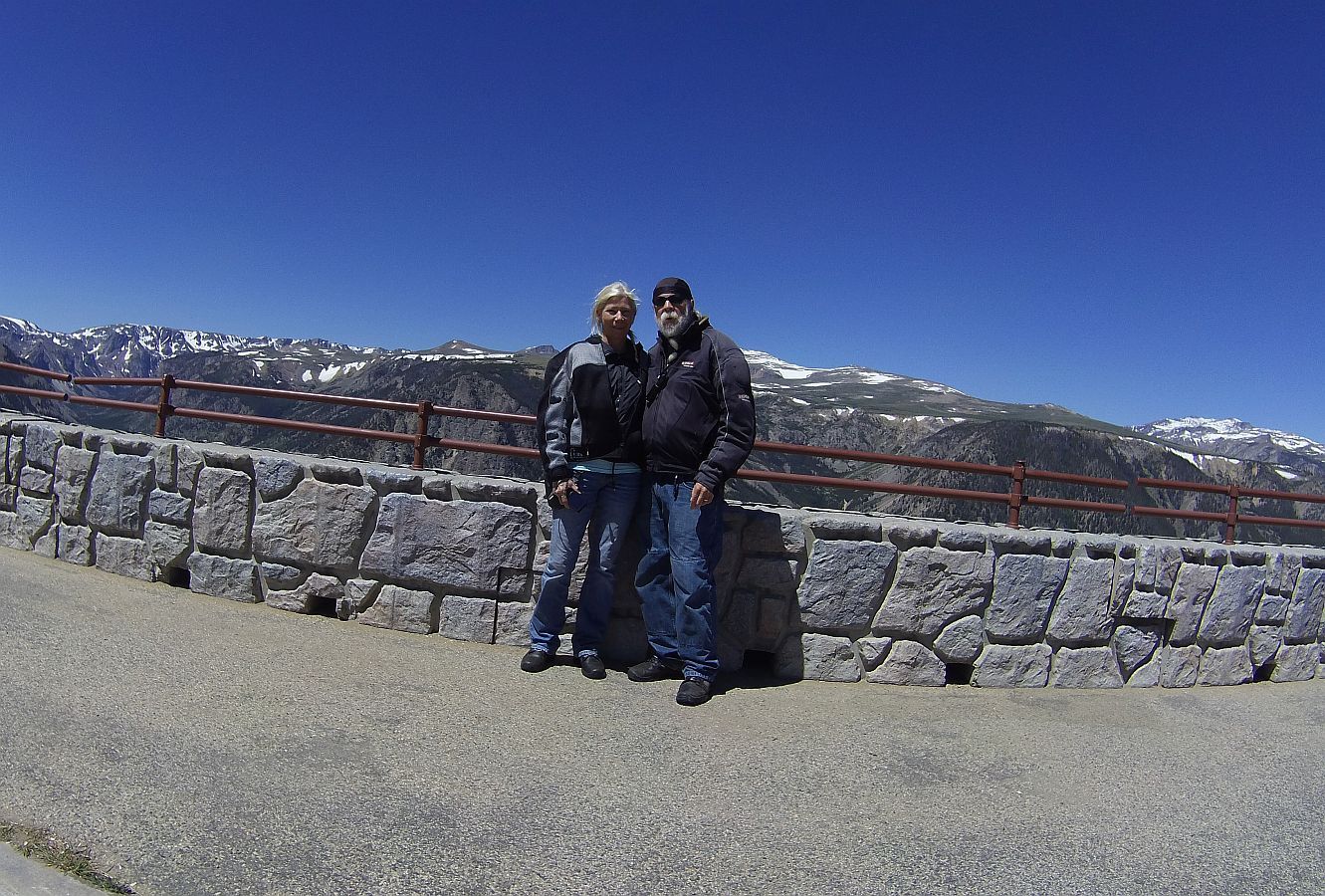 Back on the road, headed toward the summit.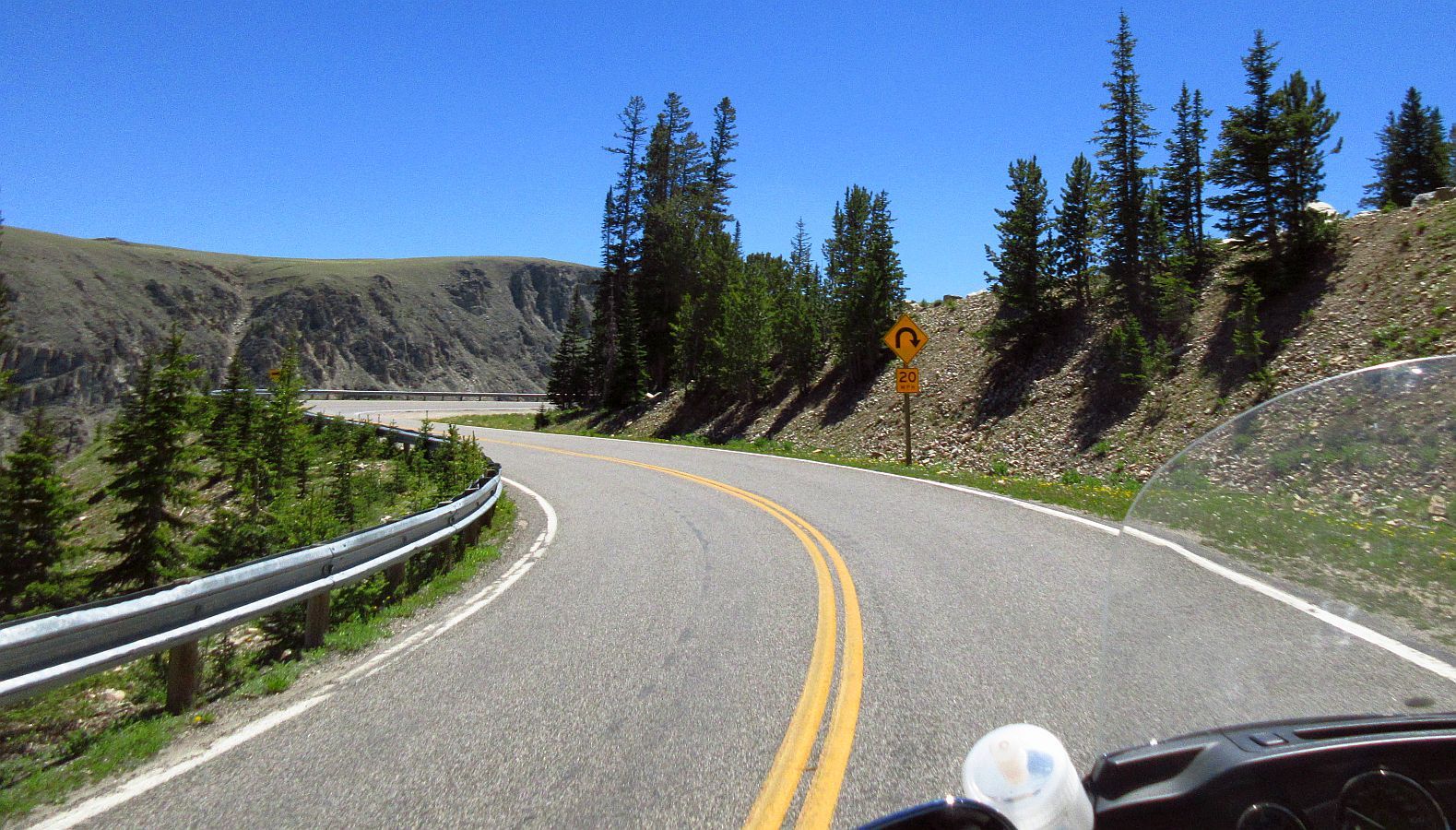 In this pic, on the right side, about midway down, you can see the parking lot we were just in.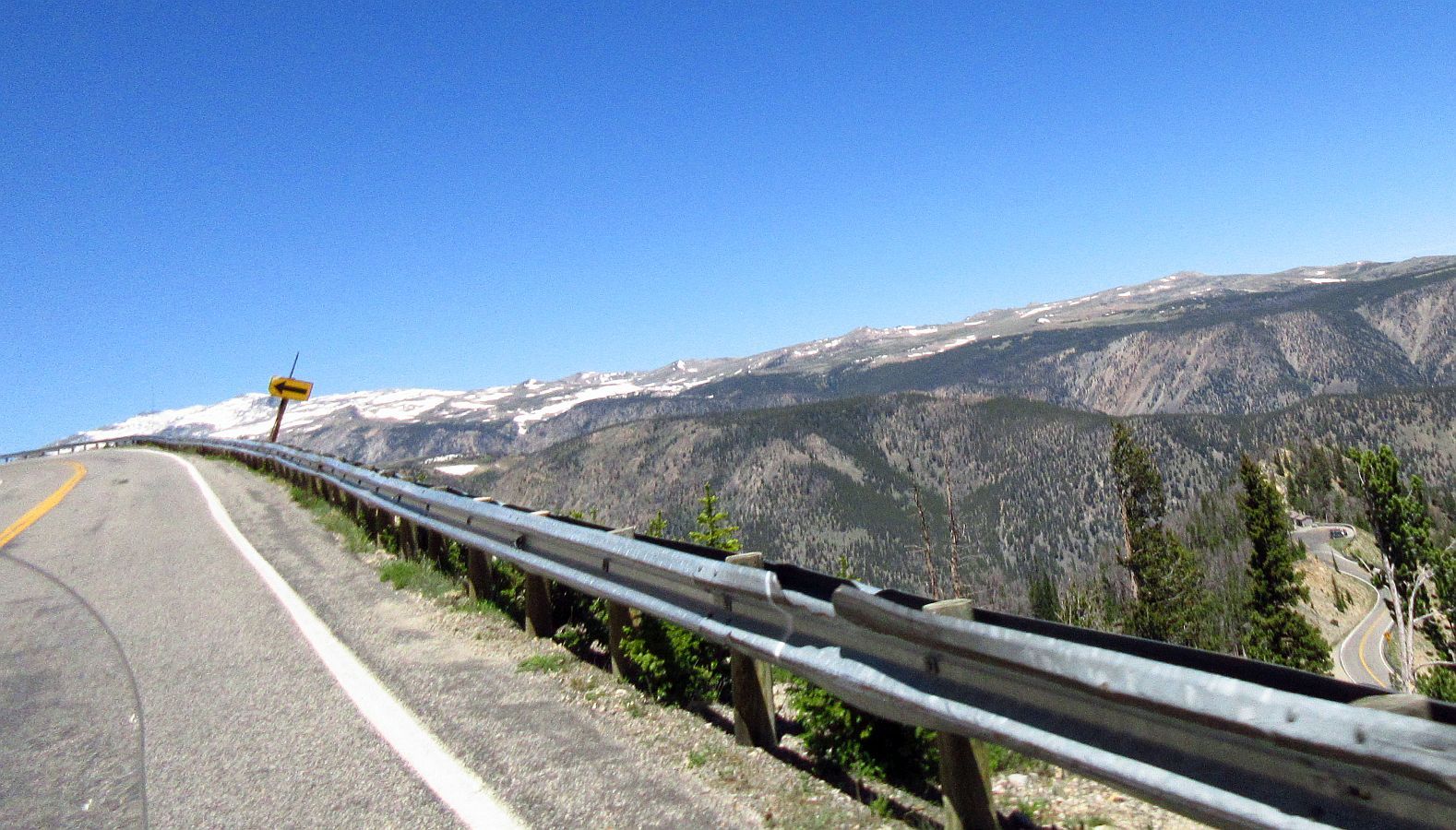 Climbing above tree level...it is quite a bit more windy and cold, turned the electric jackets up a bit more.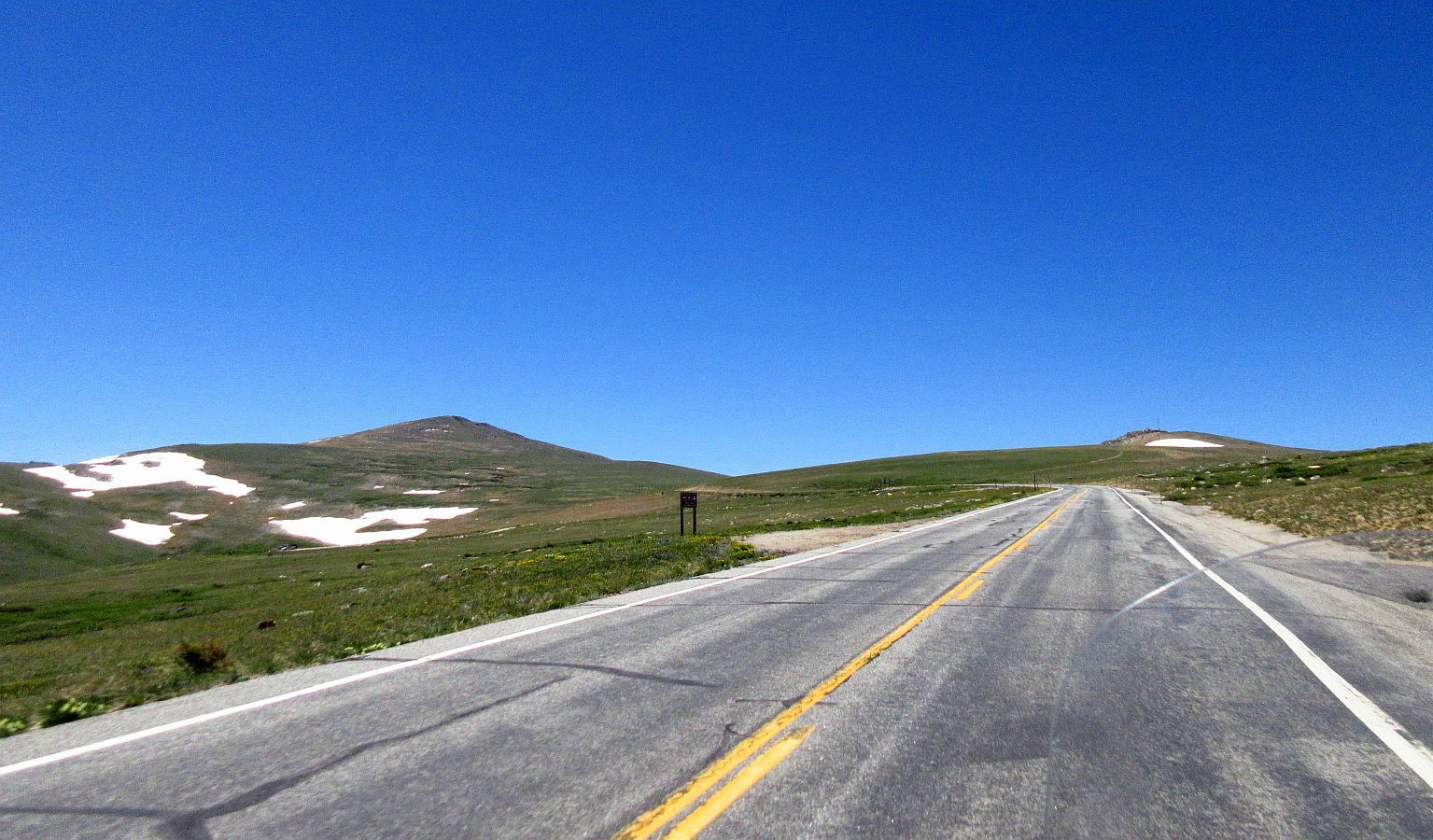 We leave Montana, crossing into Wyoming until right before we hit Cooke City, which is where we cross back into Montana for a while.
More in next post.