An Interview with Kyle Maxwell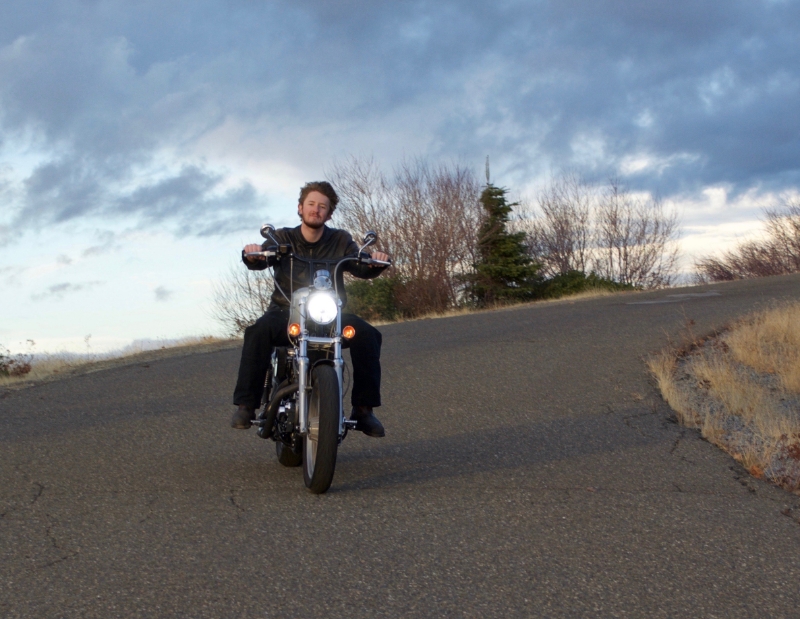 Kyle Maxwell
Hometown:
Born - Ventura, CA
Raised - El Dorado Hills, CA

How long have you been riding motorcycles:
4.5 years on the Harley. I had a Honda CRF70 growing up

What do you ride:
2005 Harley Sportster XL883 with 35,000 miles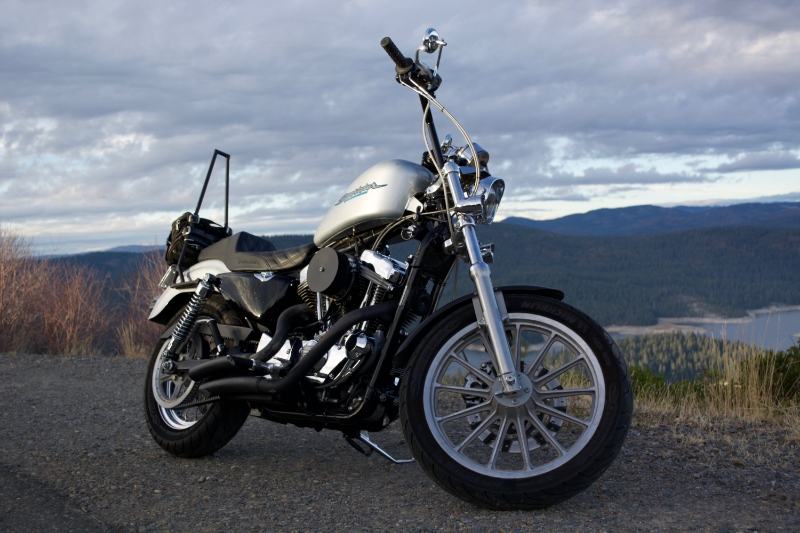 When and how did you get your bike:
July 24th, 2014 on Craigslist with 2,187 miles

Why did you get the one you have:
Because sport bikes suck and I always wanted a Harley

Have you made any upgrades or changes:
I've always worked on and maintained the bike myself, it's never been in a shop. Planning on doing a nasty Hammer 1275 kit soon. Mostly done bolt on stuff, but some of the main things I've done are:
V&H big radius pipes
CV Performance carb kit
DK 587 AC
DK 1.5" tank lift & coil relo w/ Taylor wires
12" Biltwell T bars internally wired
Saddlemen step-up saddle
Homemade welded sissy bar
LED lighting
Progressive fork springs & Bel Ray 10w
Biltwell pegs, grips & carb cap, Joker shifter, Moon points cover, layback plate, HD flush mount gas cap
Wheels are mismatched cause I'm in the process of doing gloss black 13 spoke mags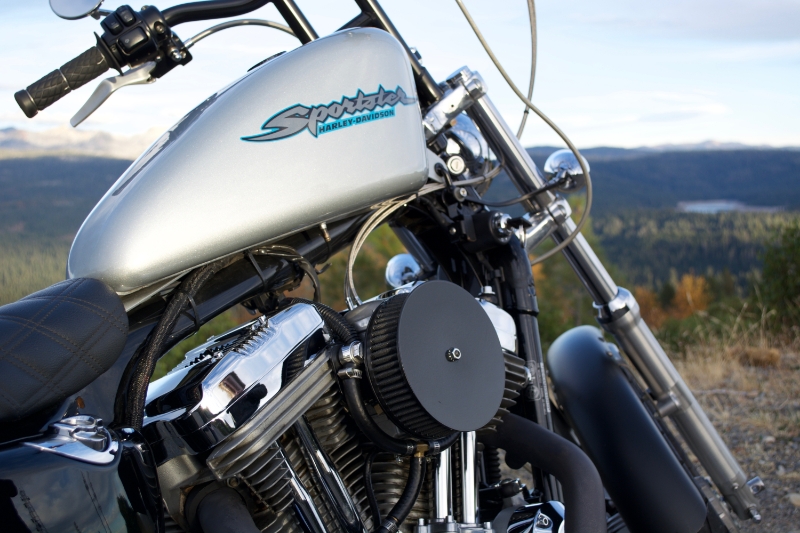 What are some of your non-motorcycle related hobbies:
I like shooting guns and reloading my own ammo. Doing anything outside is fun too: hiking, camping, snowboarding. I'm also a big music fan and have played bass guitar in bands.

What or who inspires you:
People who tell me I can't do something. Once I hear that it's my mission to do it. Also people who are way better than me at something. Drives me to take my skills to a higher level.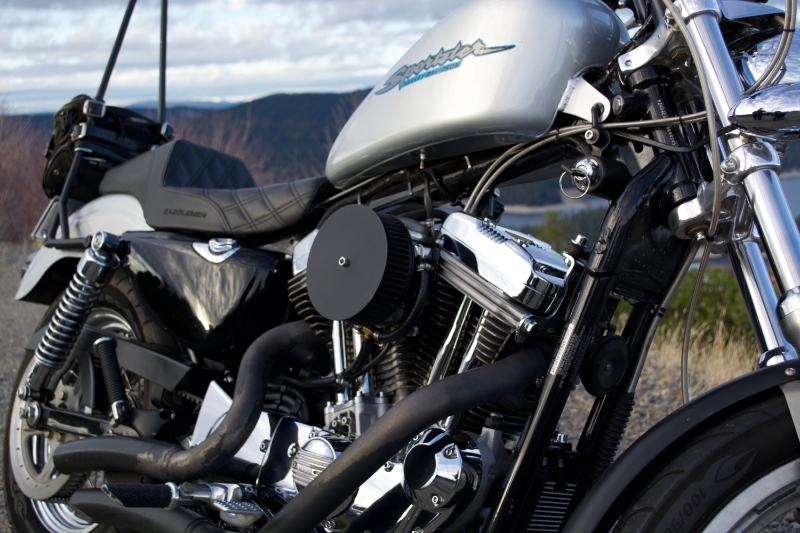 What kind of work do you do:
I'm a CNC machine operator.

How would you describe the motorcycle community in your area:
I'd say the community is pretty good. Lots of bikes out all the time. I've met a lot of cool people in the area because of bikes. The NorCal cycle swap in Sacramento is about 40 minutes from me. Easyriders comes to Sac too so that's always fun.

What do you like about riding a motorcycle:
I love the freedom a bike provides. Being able to go just about anywhere, anytime. Well, only up to about 140 miles on my 3.3 gallon tank lol.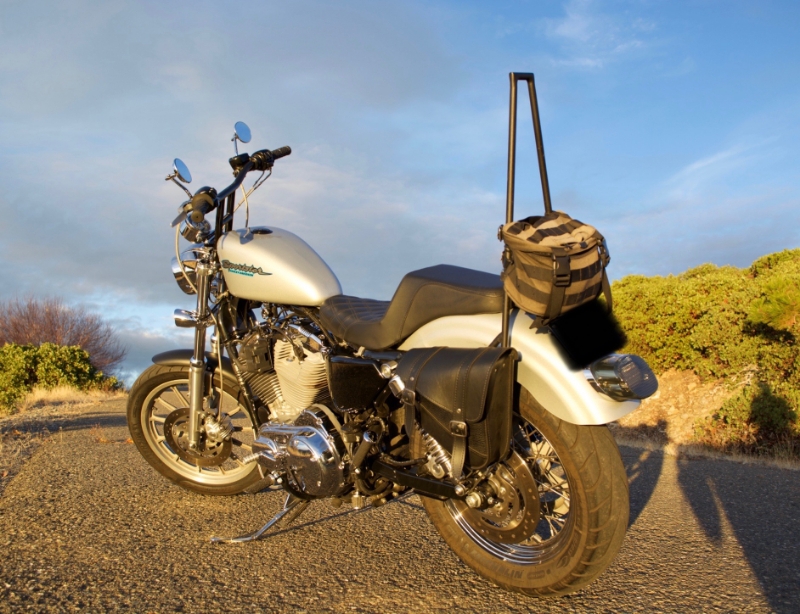 How many miles have you put on your bike in the last year:
10,000

Favorite road you've ridden:
That's a tough one to answer. There's too many I can't pick a favorite. I'll say anything twisty. There's plenty of twisties in El Dorado County. Hwy 193, Hwy 49 & Hwy 88,89 are all good ones. Also riding Hwy 101 down the SoCal coast is pretty awesome.

Do you prefer riding by yourself or in a group:
I love riding solo or with my lady. Group rides are fun too but I can't fully release the way I can when I'm alone. My mind goes to a zen place where I'm thinking about nothing but the ride and absorbing my surroundings.

How would you describe your riding style:
Go fast, don't crash.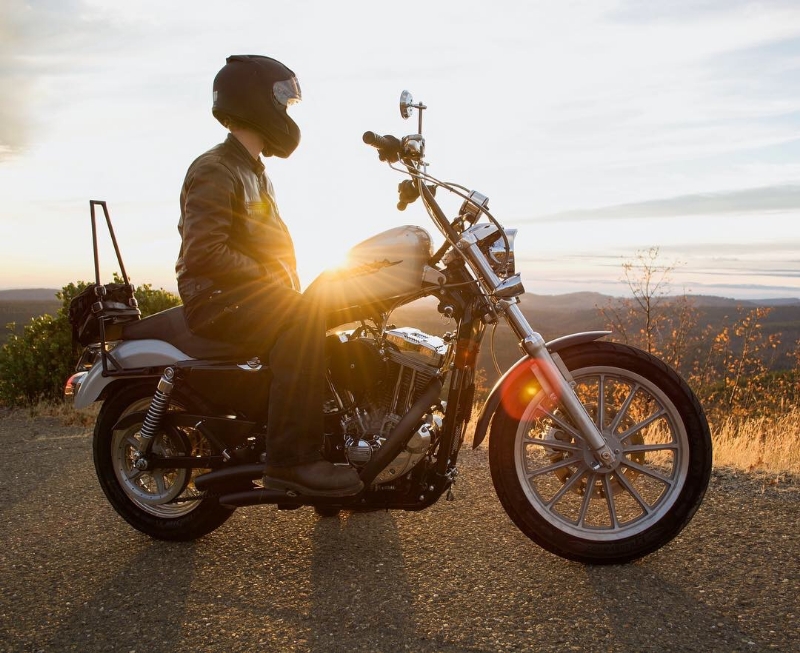 Do you have any advice for others that are thinking about getting a bike and learning to ride:
Just do it. It either won't be for you, or it'll change your life to where you can't imagine not having a bike. There's definitely something special about a Harley Davidson.

Any last words:
Thank you DK for liking my bike. Super glad I used your guys' parts to lift my tank and relocate the coil. One of my favorite things I've done to the bike. Really helped cleaned everything up nice n tight after I tucked the wiring.
See y'all on the road. Ride safe