Zeroing in... A biker interview with Chopped Society Customs owner, Matt Medeiros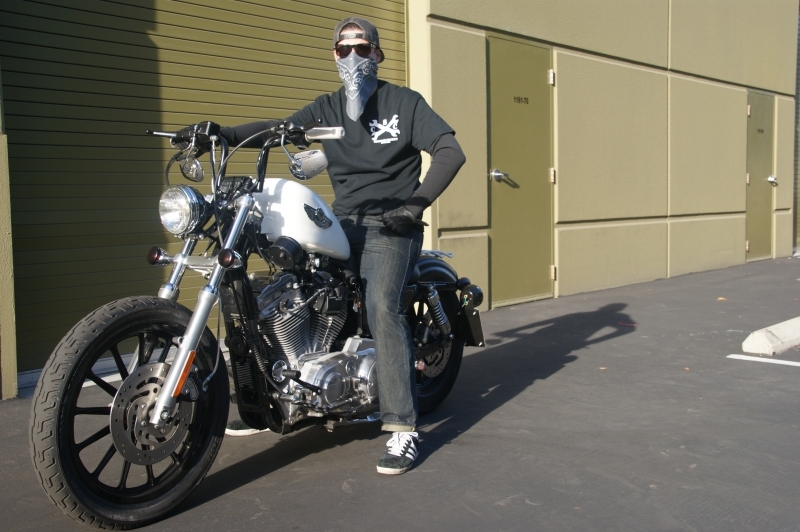 Matt Medeiros (Owner CSC)
Information:
Owner: Matt Medeiros
Shop: Chopped Society Customs
Contact: Facebook.com/choppedsociety
408-831-2467
Describe yourself in 3 words?
Pride. Power. Passion.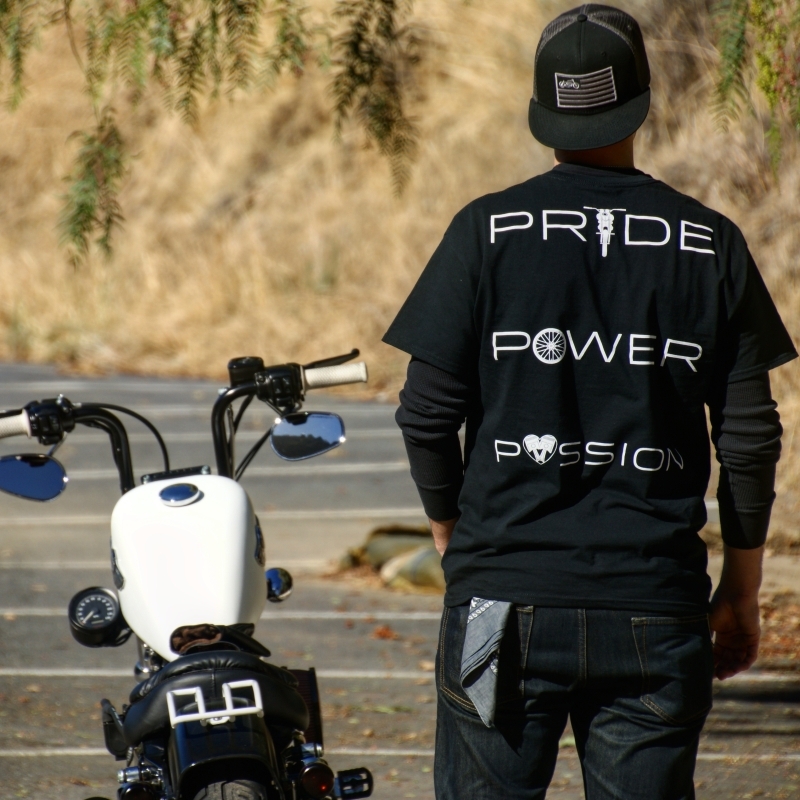 How long have you been riding motorcycles?
Started riding dirtbikes when I was 11 years old
What do you ride?
2014 Harley Sportster Iron 883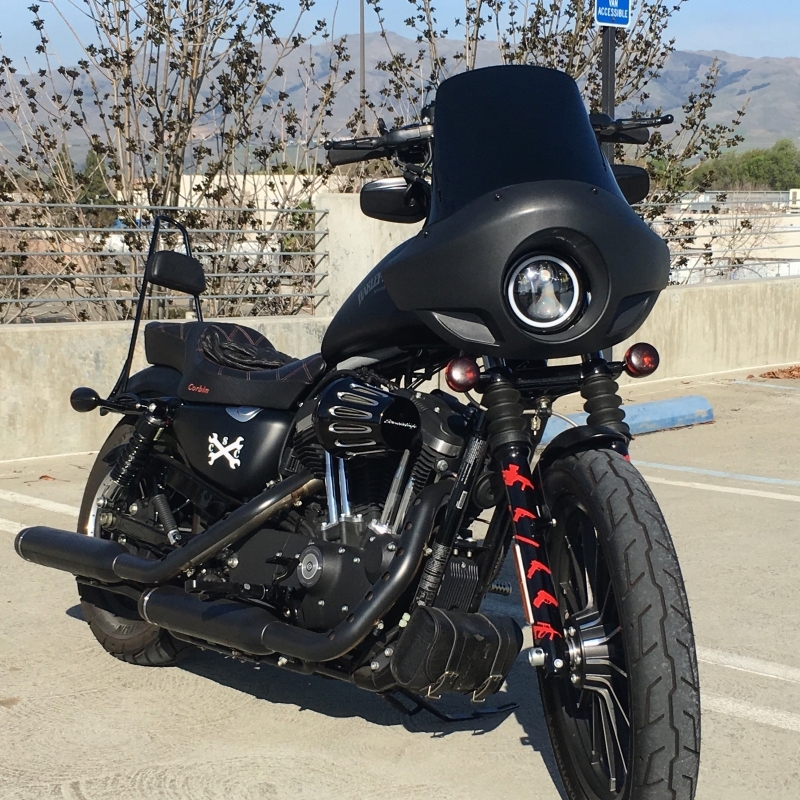 Have you named your motorcycle?
No, nothing that has stuck.
How did Chopped Society Customs get started?
I knew I wanted to build and customize bikes since the early 2000's and the chopper craze with shows like "Biker build-off" featuring guys like Billy Lane, Indian Larry, Martin Bros. and also "Motorcycle Mania"with Jesse James and of course "American Chopper."
What kind of work does CSC do?
So far I am focusing on Sportster just because I haven't had the privilege to work on anything bigger. Mostly cosmetic work: chopped fenders, wiring relocation, installation of most DK products. Even if I can't do something myself for a customer, I find a way to get it done for them.
Why do you work in the Industry?
This has been my dream for 15 years. There is nothing else I want to do in my professional life.
Do you get to ride a lot? (if not, why?)
Not as much as I would like to. The commute to work is short, even if I take the long way.
What do you see in the future for CSC?
I see bringing in some smaller, quick jobs while working on long-term projects. All while staying relatively small.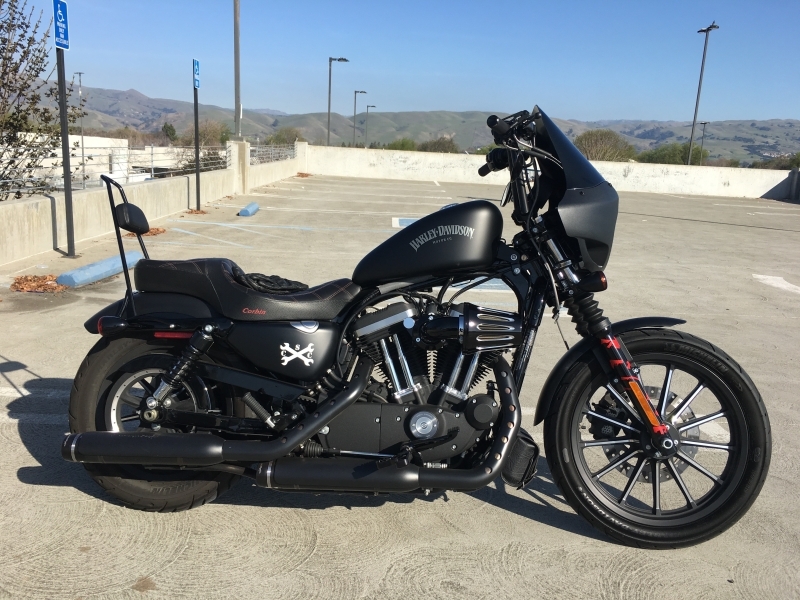 What do you see in the future for the motorcycle industry in general?
I see fads coming and going, just like any other industry. I also see that sooner or later, like cars, alternative fuels will start to become more established.
What has been your biggest regret to date?
Waiting so long to start CSC.
What or who inspires you?
Personally: my dad inspires me.
Professionally: I get inspiration from a lot of different places. I have a lot of interests that I try to mix into my own worldview.
How would you describe the motorcycle community in your area?
"Mixed" is probably the best way to describe it. Living in the Bay Area of California, there is a little bit of everything for everyone's interest. Cruisers, sport bikes and dual sports are all very common to see.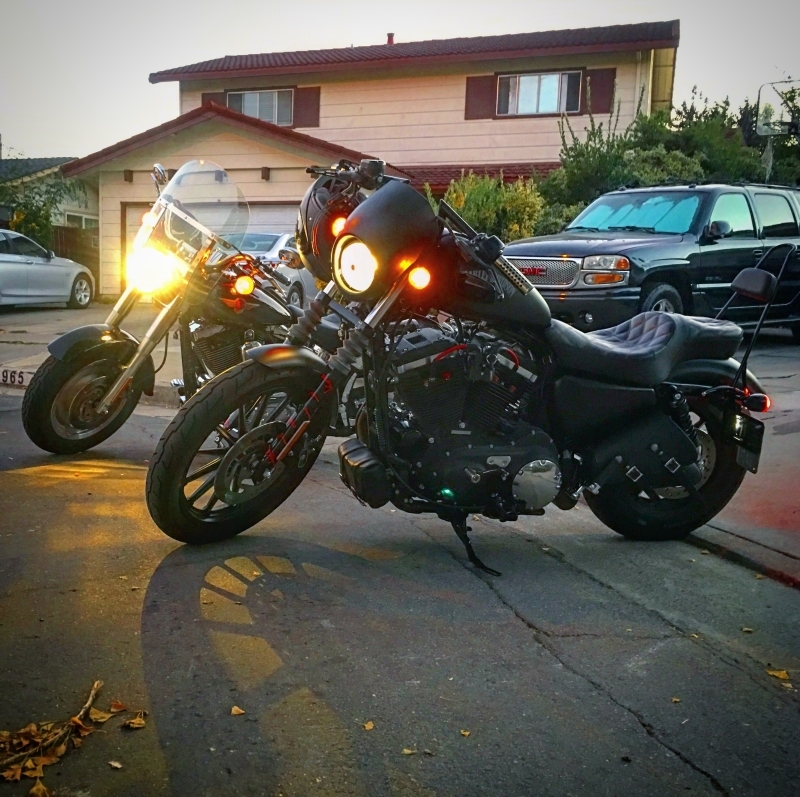 We love what you did with the white 03 883… Can you tell us about that bike?
That bike was a customer's. The cool thing about it is that he didn't even own the bike yet and was contacting me about building it up for him. He wanted what I call my "standard bobber"; DK tank lift, coil and key relocation, headlight relocation, fender chop with license plate bracket and model A brake light, and speedo relocation. He wanted to do a few more things to personalize it like powder coating the rims and hubs and painting the lower front forks.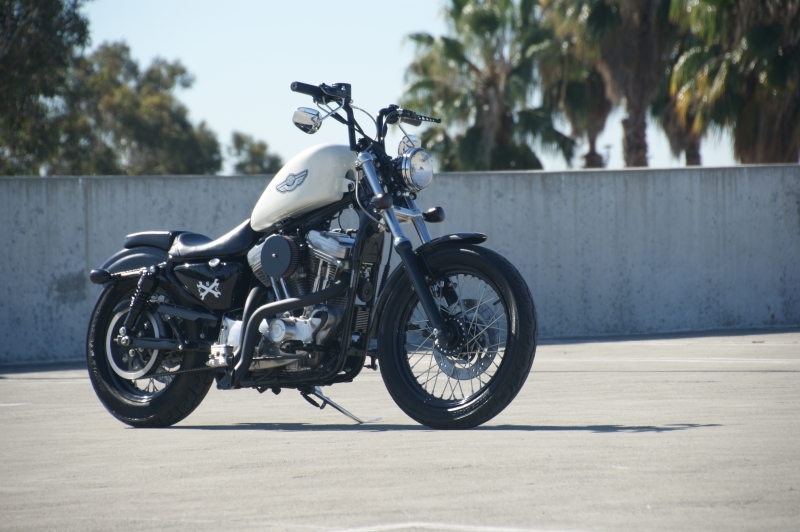 Where/what is your dream motorcycle adventure?
I have always thought about just packing the bare essentials in one bag and jump on the bike and just ride for 7-10 days up and down the coast of California.
What do you like about riding a motorcycle?
I like that as soon as I get into 1stgear my mind just shuts off and clears up and I am just in the moment enjoying the freedom of being on the bike.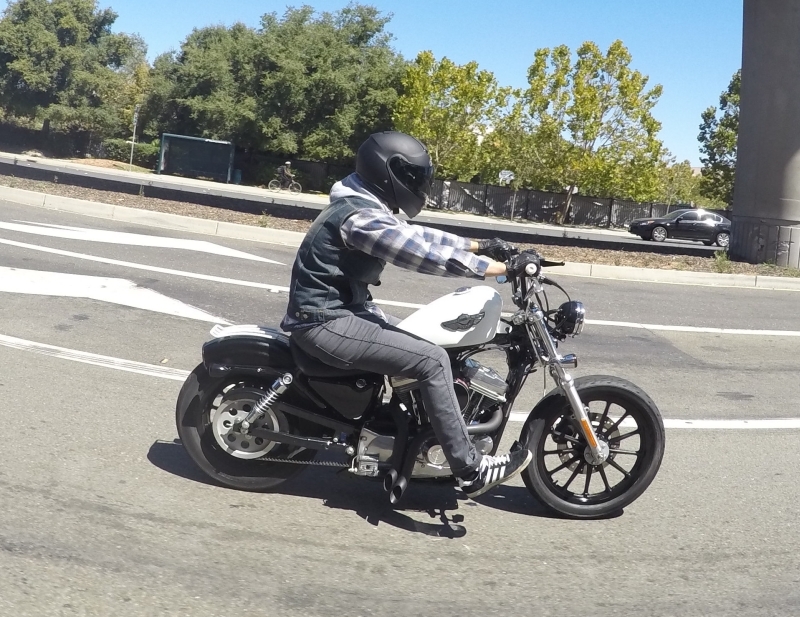 Do you prefer riding by yourself or in a group?
I like riding alone or a small group of 2 or 3. I always like to keep my circle small.
How would you describe your riding style?
Cruisin, just enjoying the ride.
Do you have any advice for others that are thinking about getting a bike and learning to ride?
Just go ahead and do it. I'm sure no one in the history of motorcycles ever regretted learning how to ride.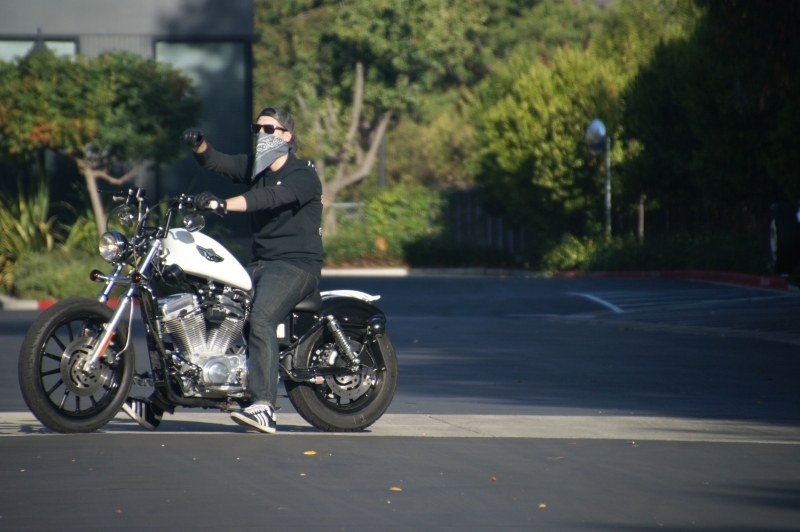 5 things you can't live without?
Family
Friends
Something with wheels powered by an engine
Nice weather
Whiskey
Any last words?
Cant wait to see what the future holds! Thanks to DK Custom Products, this was fun and keep up the good work!​