Today I mocked up the...
Today I mocked up the Bolt-On Solo Seat System. Took about 10 minutes.

But then I got to looking at how to modify it to better match my swingarm mounted fender.

Took another couple hours tweaking on it here and there.


This is the "Chopper" seat pan I am thinking to run...it matches the lines pretty nicely.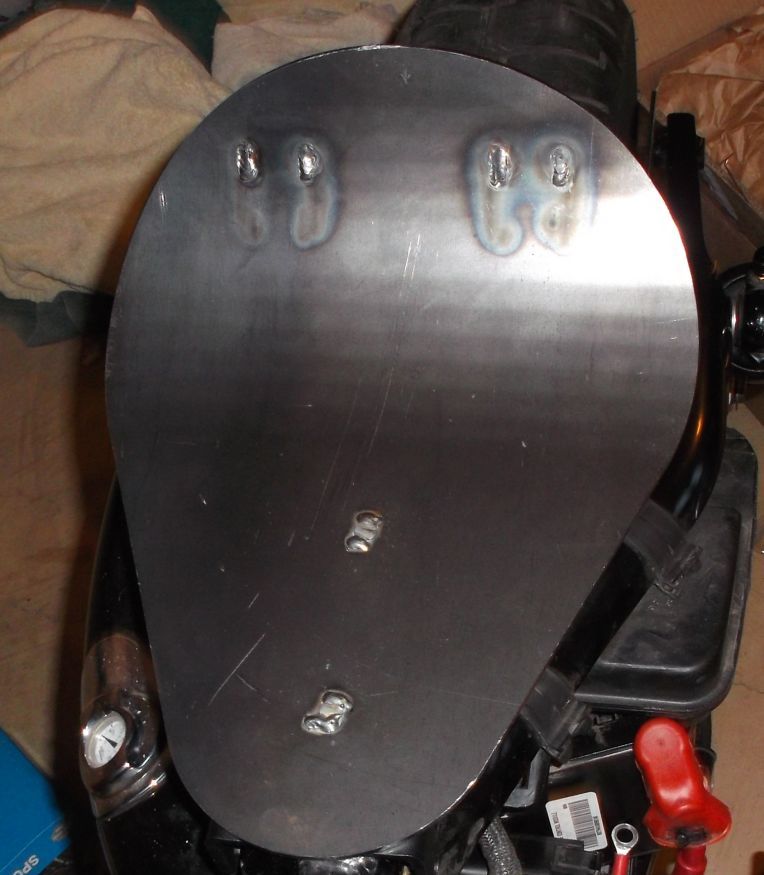 But I may still go with the "Bobber" style...it is quite a bit wider and probably will be more comfortable.





A few more pics from different angles-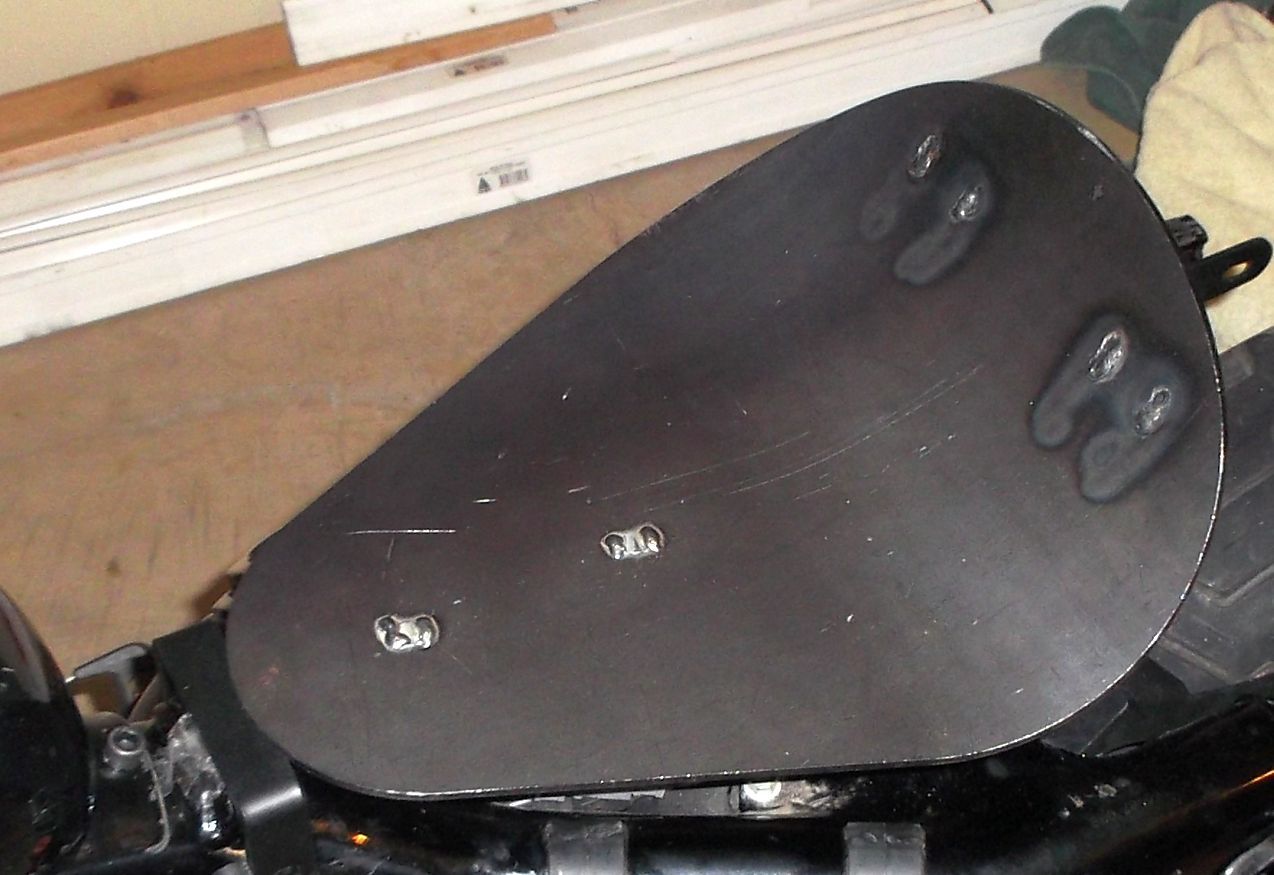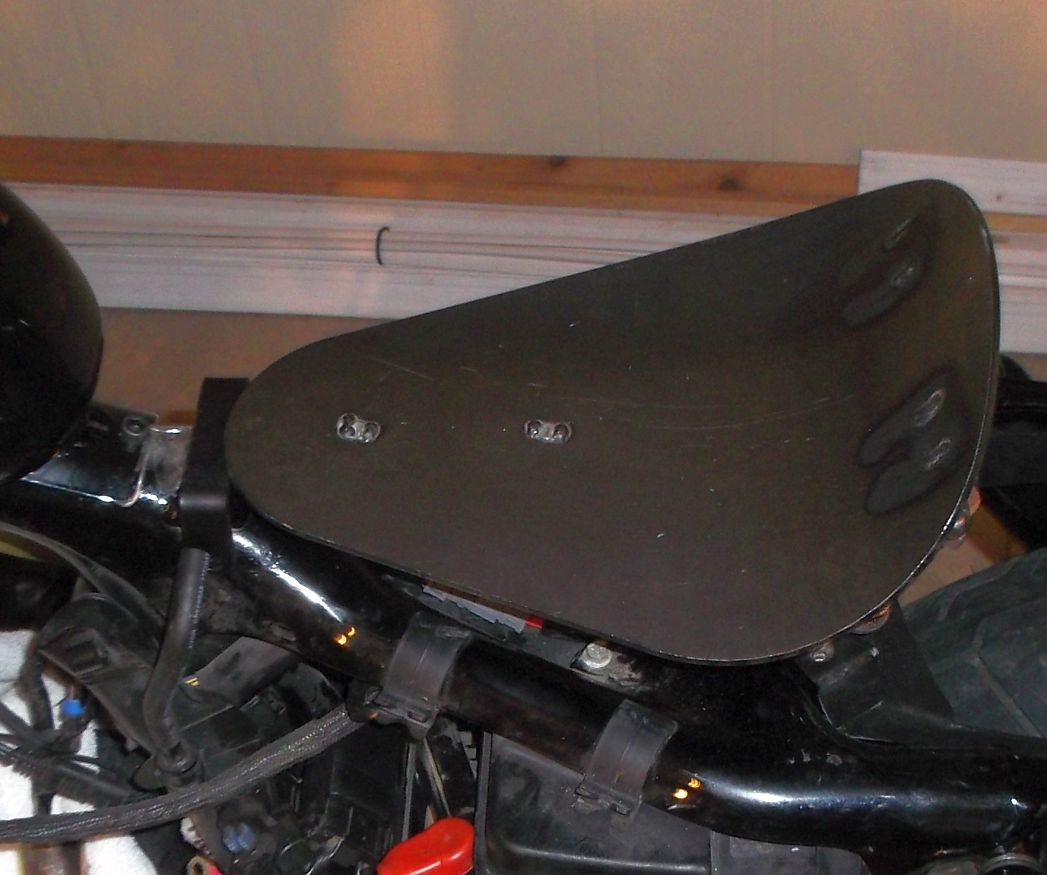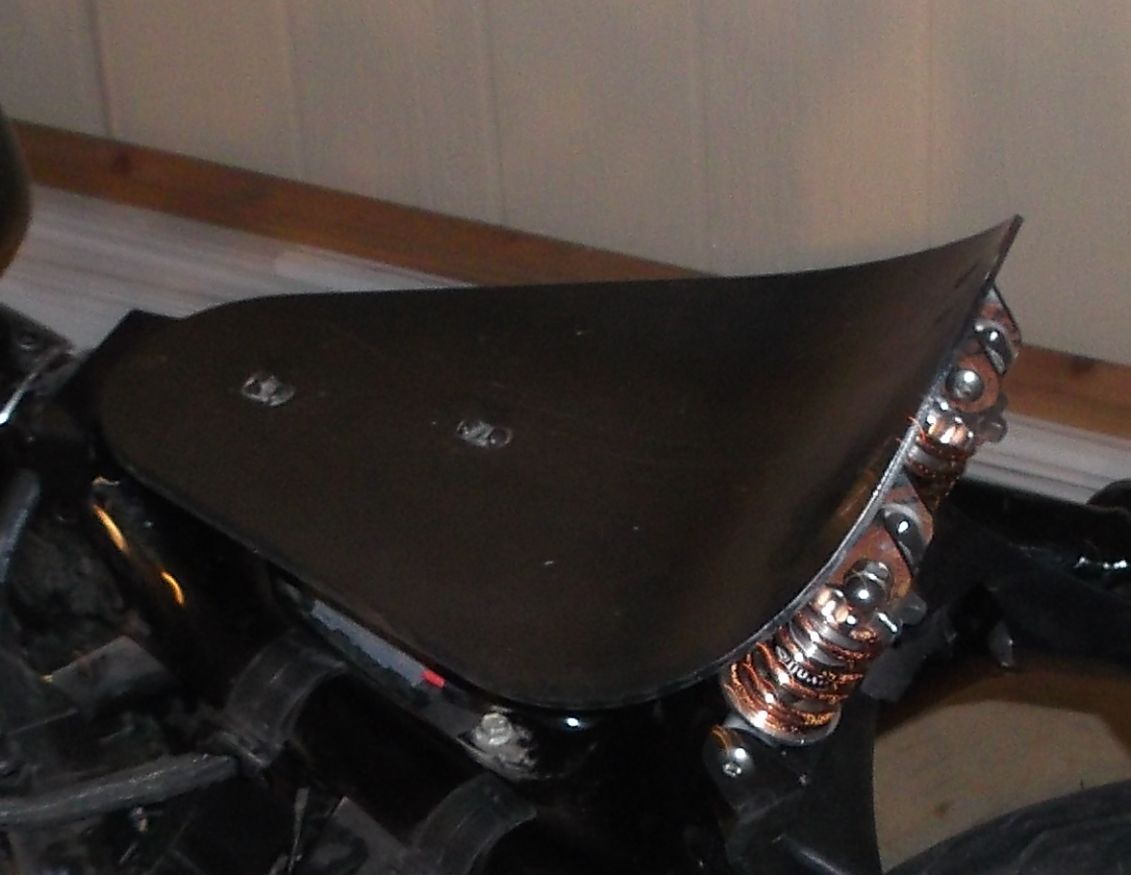 I'm NOT going to use the copper plated springs. I think I am going to go with the Black Pearl color.

Will be cutting the fender struts some more. I thought I had to leave some on there for the solo seat system, but with the different fender I am going cut them right behind the top shock mounts.

Also need to fab up a cover to go under the seat, covering up the wiring.

Already moved my ECM into the battery compartment.

Need to decide on Chopper/Bobber seat pan and then get working on a leather seat cover. I found a painter that I am excited about working with.

Adam Paul at Time Warp Custom Paint. He has done some amazing work, you can see some of it at his site.
http://timewarpmc.blogspot.com/

He is going to do a variation of the design below, incorporating the DK Logo into it. We have not settled on which shade of green it will be, but it will be close to the pic below. (but no purple)





I did the final fitment on the rear fender, and sent the tins out to Adam today.

Pulled the wheels last night.





This weekend I'll be cutting off the fender struts right behind the upper shock mount, and whatever else I have time for.