Day 10- Rolla, MO to home in Mississippi
Today we rode from Rolla, MO to home in Mississippi, almost all 2 lane country roads.
We traveled the 72 through the Mark Twain National Forest and the 21 through the Ozark National Scenic Riverways.
Both fun roads!
In total we rode 9 out of the last 10 days, for a total of 2712 miles. Not big mile days, but mostly on 2 lane roads and many of them with hundreds of other bikes. A great time!
Today was pretty warm...the temps we saw ranged from a low of 95 to a high of 103. We kept our mesh jackets wet and were pretty cool the entire ride.
Leaving out of Rolla it did not take long to get onto the 72 and roll through hundreds of curves and the Mark Twain Forest.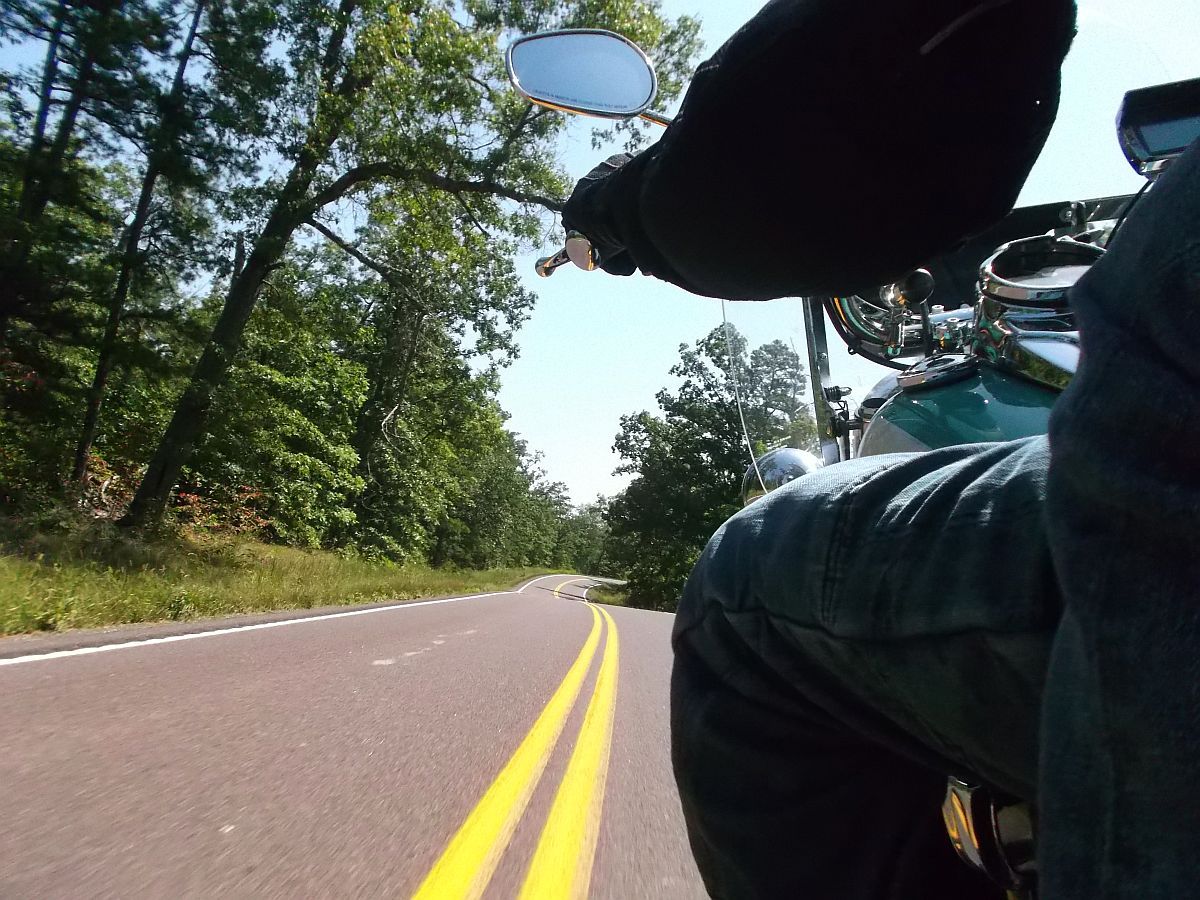 This pic shows some birds up pretty high, but we barely missed them when we disturbed their roadkill lunch at the top of the hill.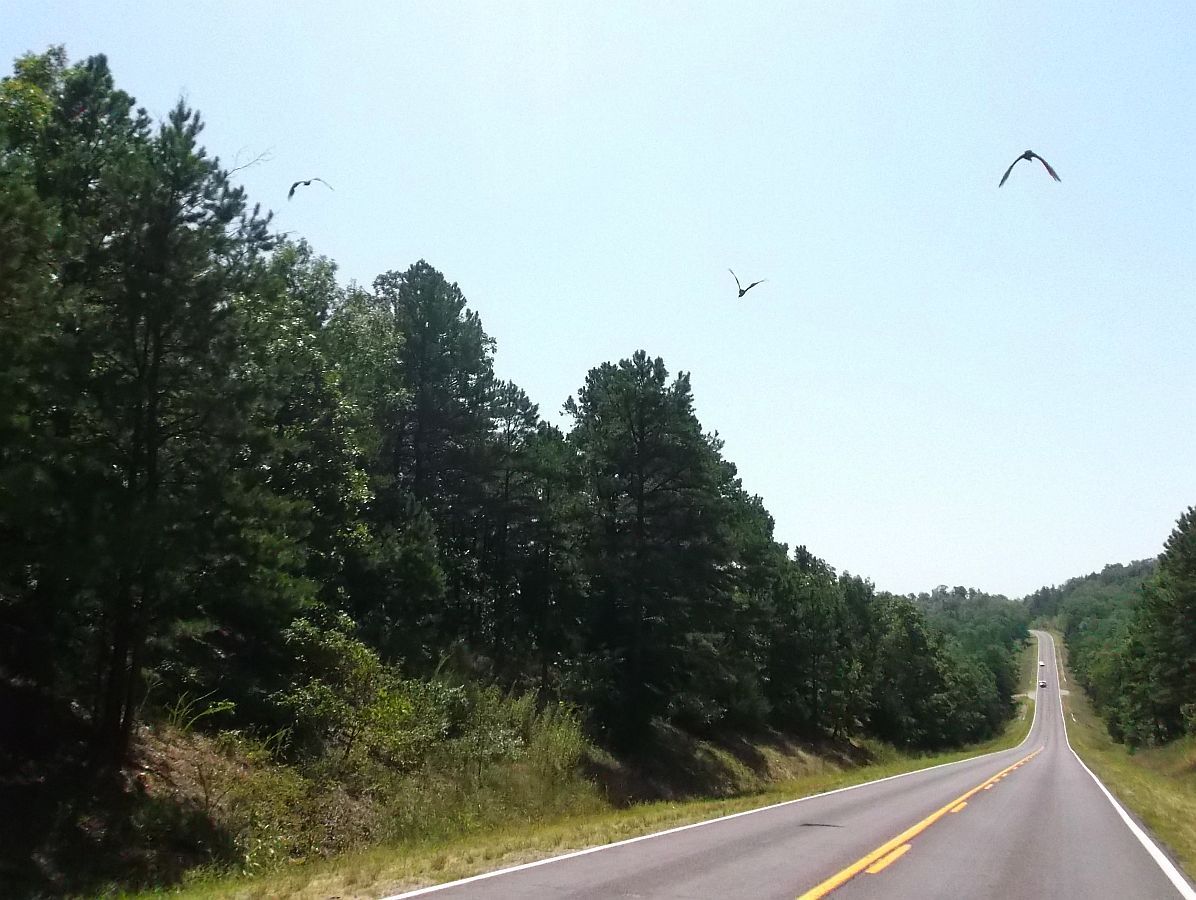 I have been very pleased with how well the bike has been running the entire trip. Somewhere early in the day I noticed it was running a bit warmer than I liked. I stopped and took a minute to adjust the fuel 7% richer with the Power Vision. This dropped the CHT about 10 degrees and only dropped the mpg by 1 or less.
Back to the road.
btw, I just checked and we averaged 37.2 mpg for the entire trip. Best tank was 41.3 mpg, and quite a few tanks were down in the low 30's. Those that have ridden with me know I like to twist the throttle. Plus, when we were on the interstates I tend to travel in the 75-85 mph range...and anything over 70 really drops the mpg.
Mary in the mirror.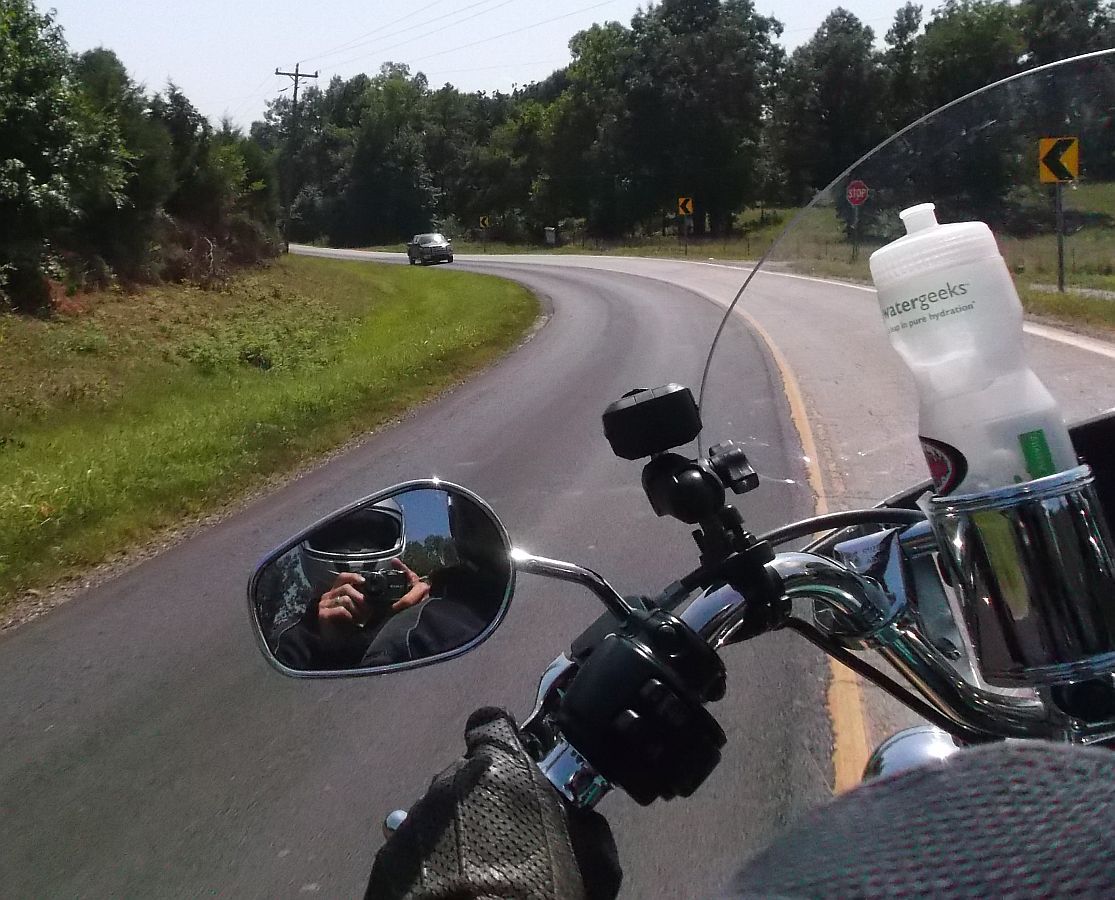 Sweepers combined with elevation changes are fun!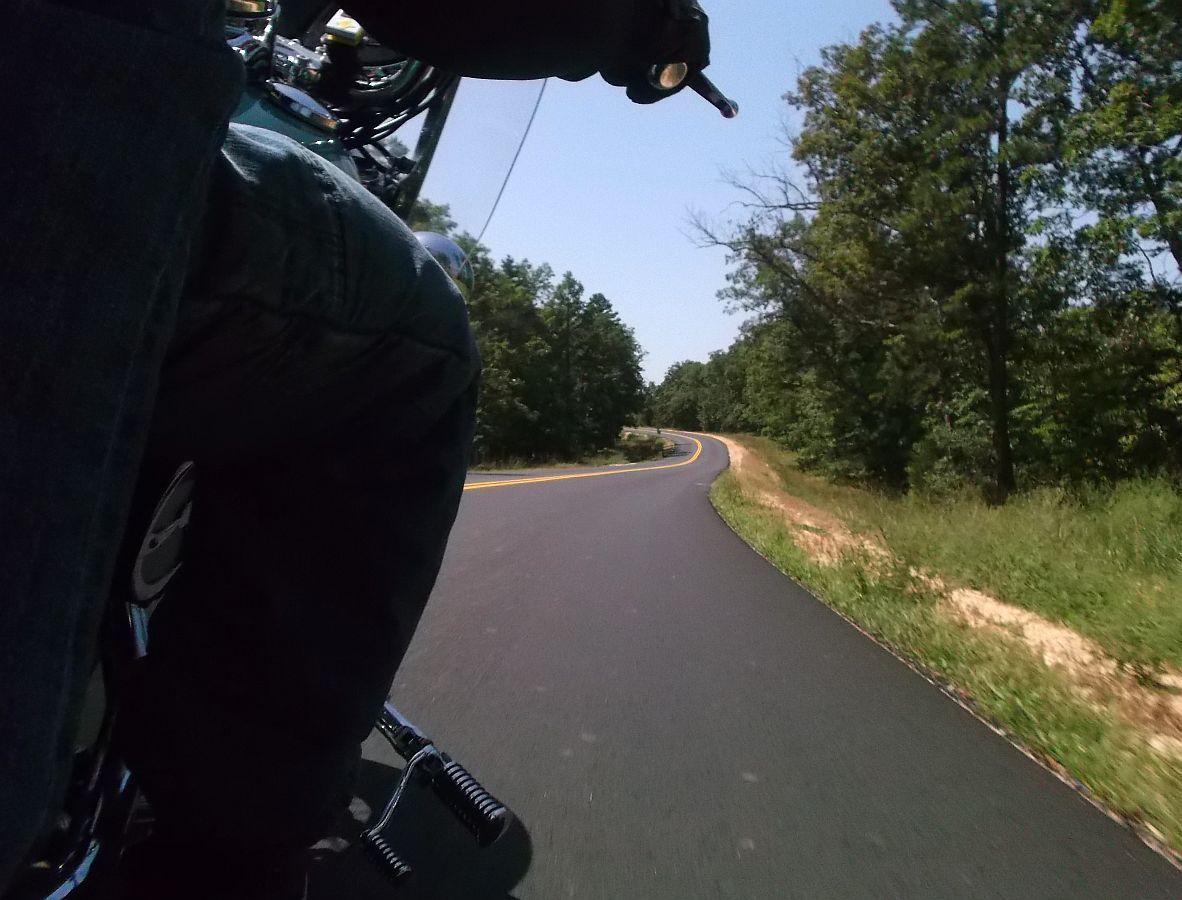 New blacktop!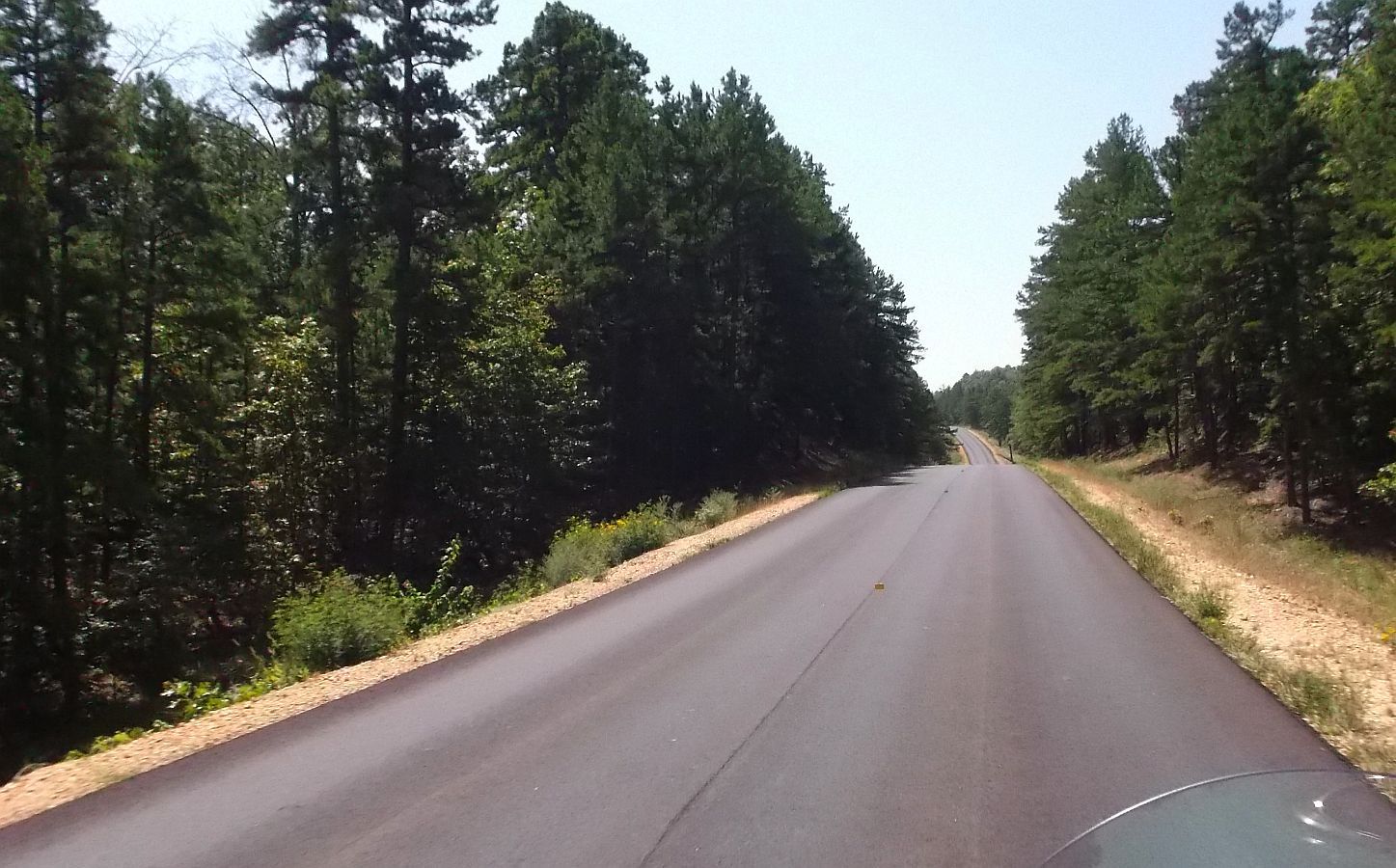 After stopping in Jonesboro for some Subway sandwiches, we left out and immediately rolled thru a pretty heavy rain and some lightning. I was getting ready to pull over after about 15 minutes, but then we were through it. No pics, camera was tucked away, but we got some good video that will show up in one of the youtubes.
We got thoroughly soaked, which was nice given the heat. Everything but inside our boots was dry within 45 minutes.
This next pic is of an SUV getting a ticket. I had rode behind him for almost 30 minutes at 80 mph, then my 'spidey" sense was to back off. About 15 minutes later we passed him getting a ticket. Arkansas is not as bad as Ohio, but their tolerance is pretty low.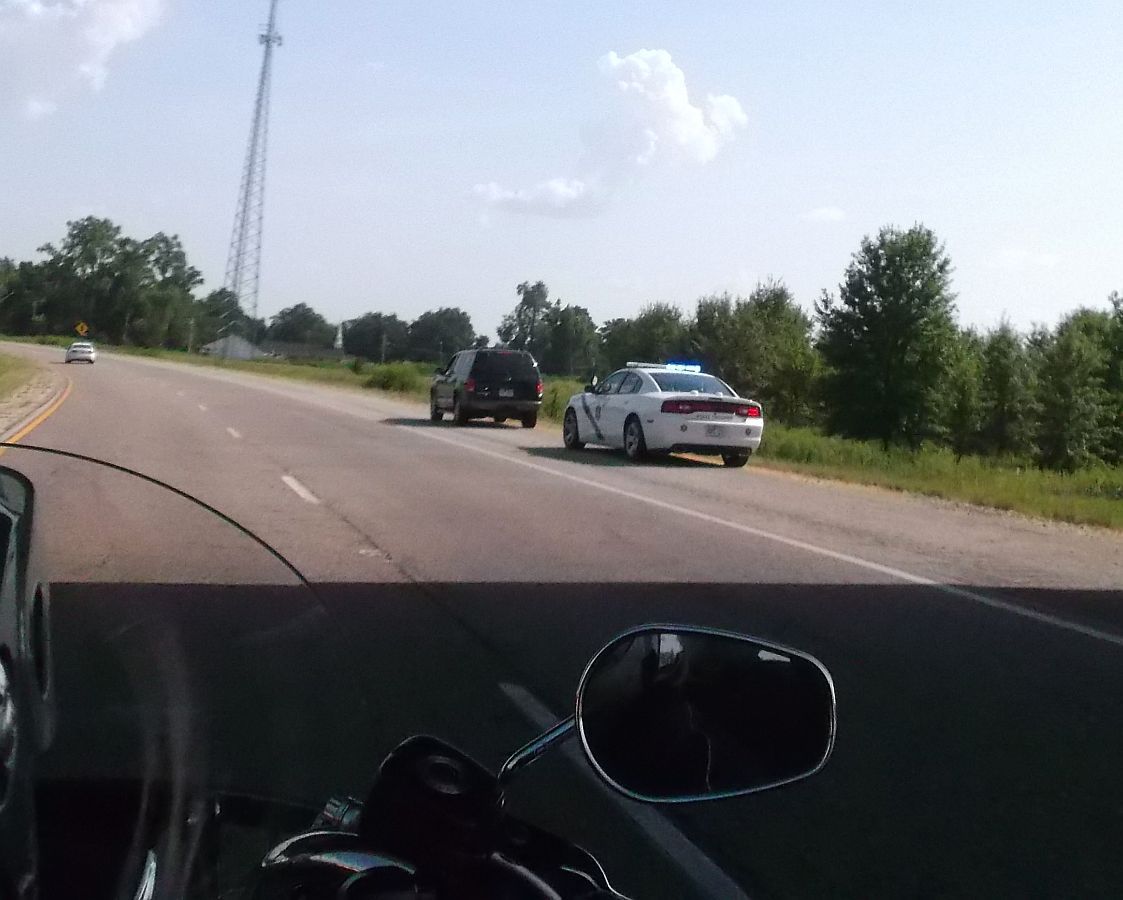 Here we are crossing the Mississippi River for the 6th time on this trip.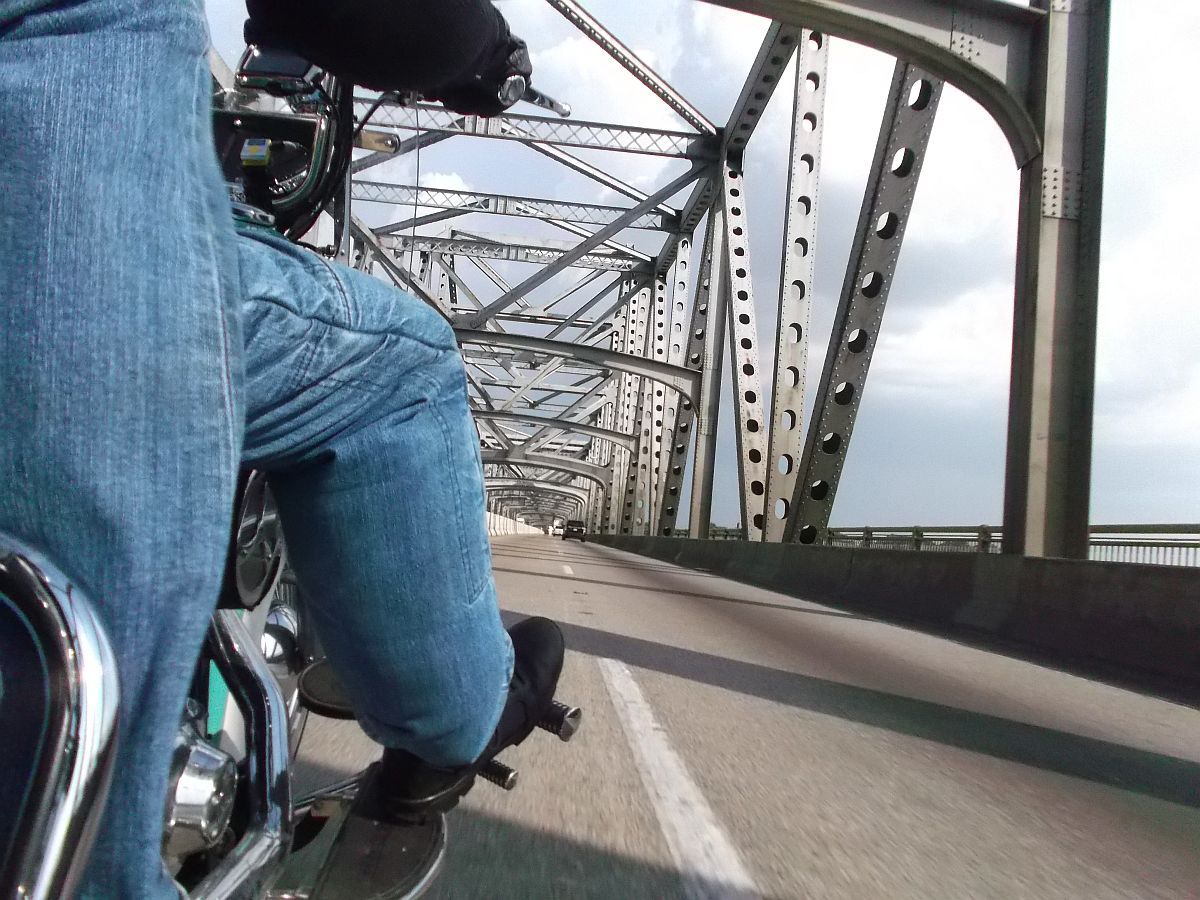 After crossing from West Memphis, Arkansas, we are now in Memphis, Tennessee.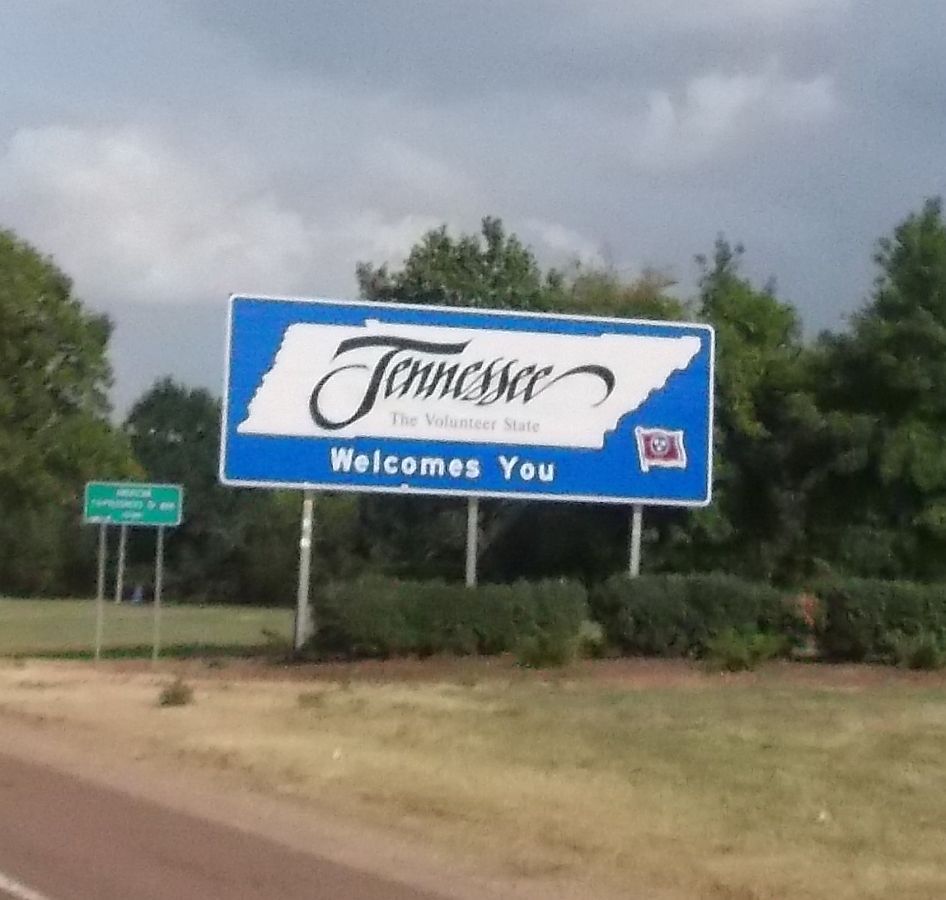 We are still in Tennessee, but only 45 minutes from home we see this....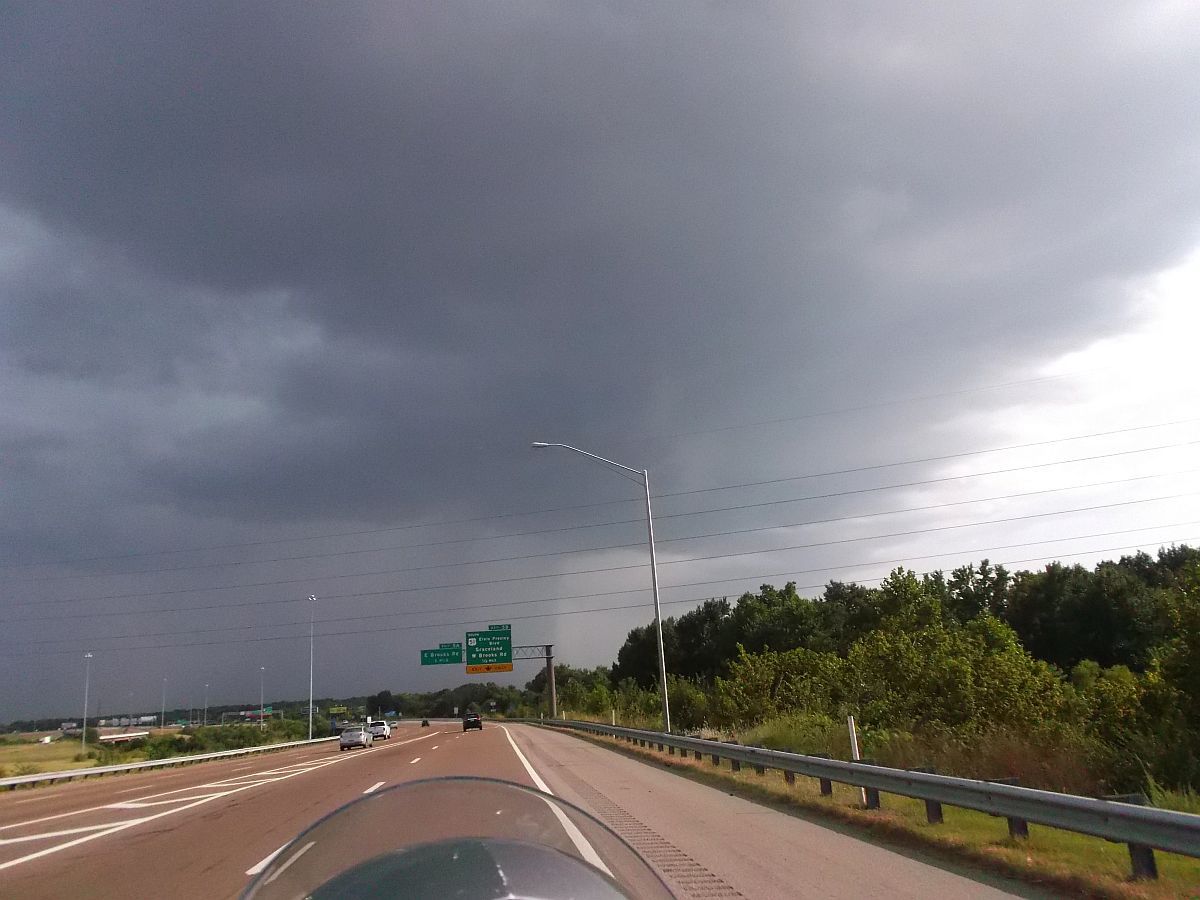 .....Rain is one thing, but we were seeing lightning every 10-15 seconds. So we pulled into a gas station to wait it out. Mary had her phone out looking at the radar, I had mine out taking a few pics. I laid mine down on top of the saddlebag.
We were there for about 30 minutes before leaving out. Got some good pics, BUT....my phone was still on top of the saddlebag when we took off. I discovered that 45 minutes later when we arrived home. :icon_rolleyes:
The phone got run over...insurance already has a new one on its way to me.
It was a great trip, not only did we enjoy the ride, but seeing so many bikes, meeting so many like-minded folks, it was just a great time. Already talking about next years Hot Bike Tour.
Will probably have 5-10 Youtube vids posted over the next couple of weeks.
Hope you've enjoyed the ride with us.