DK Sporty- June 2017 - February 2018
June 2017
Been riding this Sporty for 4.5 years since the makeover.

I've never lost the rear fender mounts....have had them come loose a couple of times.

But about a week ago I got home and noticed only one was left!

This pic shows them both out.







This last week we made a new (contoured) spacer, a new stud, and matched them up with an acorn and a jam nut.

Got a pair again!
Ready to install.







All back like new. Those are rubber washers between the spacers and the fender.






I have always used blue threadlocker on these in the past...but since I have had to reapply blue threadlocker and retighten them a few times over the years...I went ahead and used Red threadlocker this time. Hope I never need to take it apart!


Made another mod to the Sporty this past weekend!

Got the floorboards mounted on my Sporty. Been awhile that I've been wanting them.

Went for a little putt. WOW!!! Everything I hoped it would be, and more!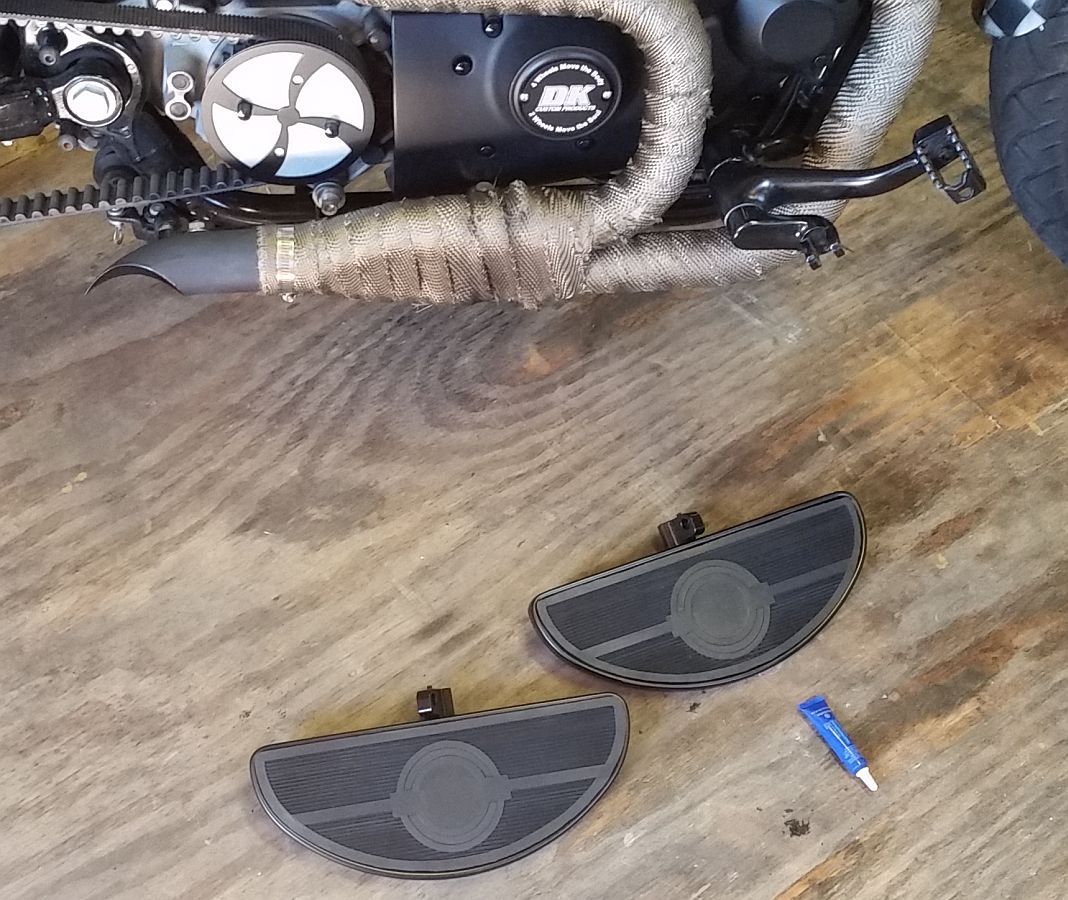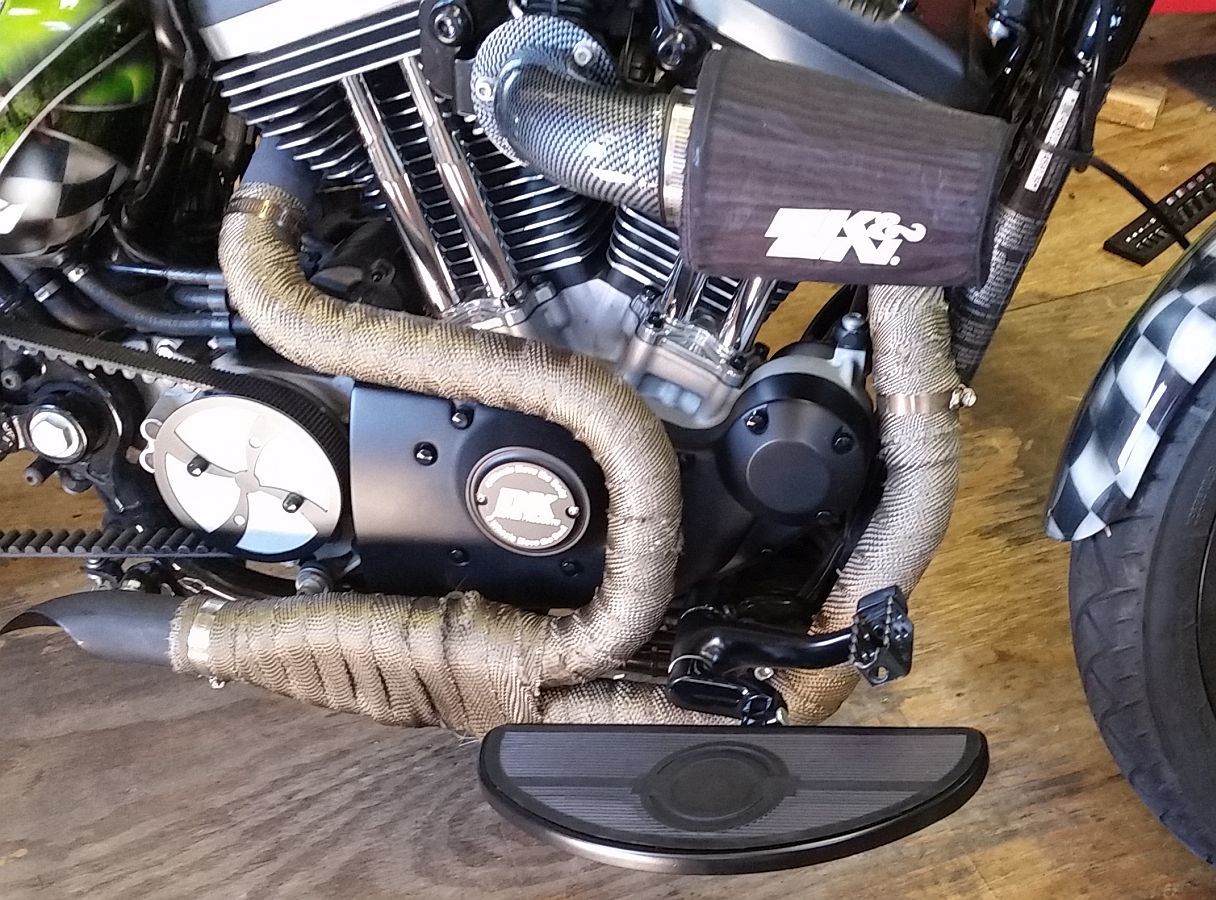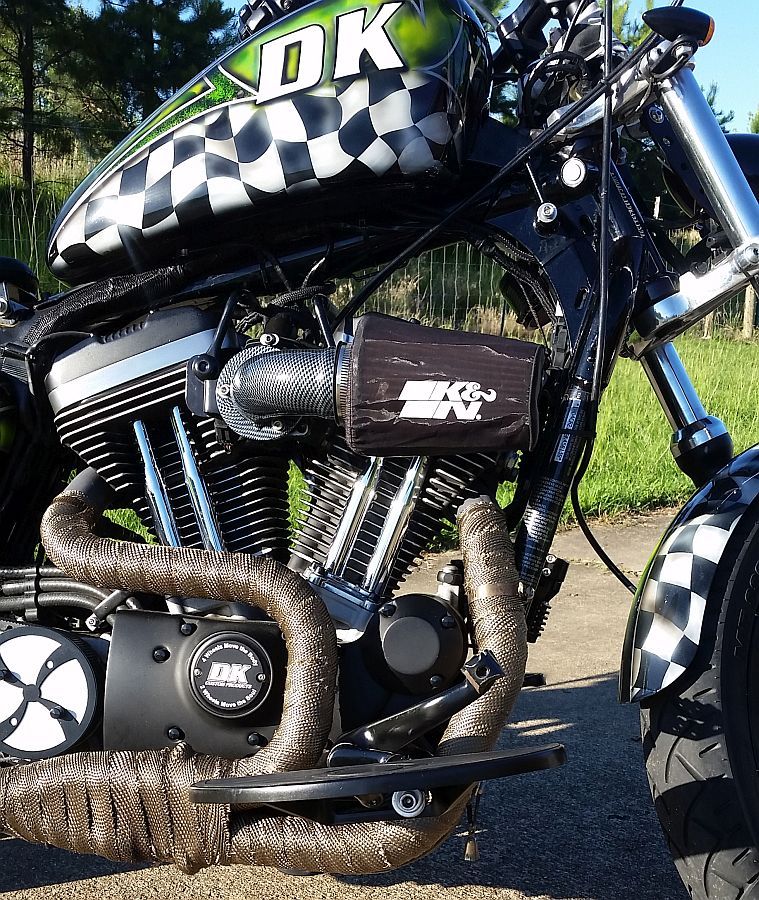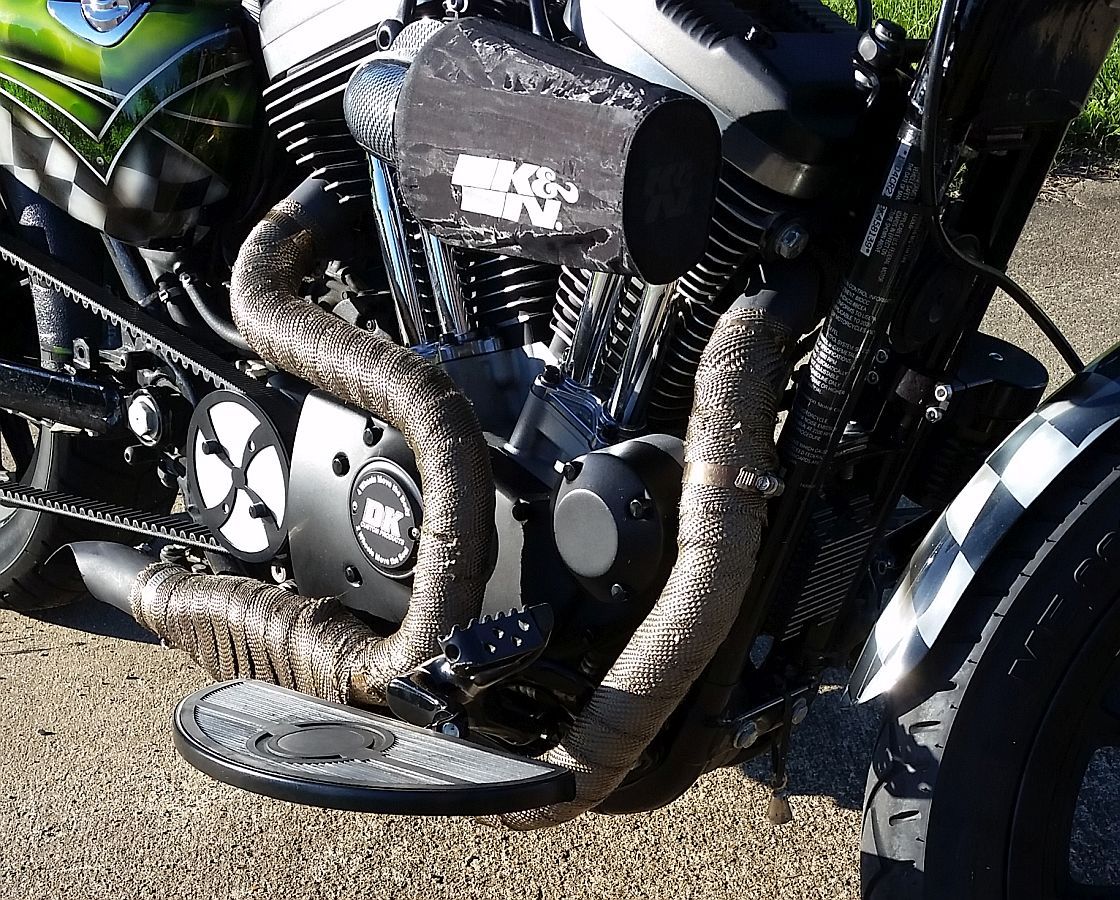 Super comfortable, tucked in close, and better lean angle than I had!
December 2017

I've decided the Sporty "needed" a minor face-lift.

I'm moving my license plate bracket up to the rear of the primary, ditching the Model A Run/Brake Light in favor of a stealth 50 LED strip.

Pulling off the plate relo that's served me faithfully for the last 5+ years.







Getting all the wire exposed to leave some going to my turn signals, and the other wires to go to my plate bracket.








As I was working on it, I realized I want to go ahead and change my turn signals, front and rear, also. I've been thinking about changing them for the last year or so, figured might as well get it all done at one time.

So I started digging into the wiring, most of which I did on this bike 5+ years ago...






...gonna finish up the new primary mounted curved plate and run/brake LED install tomorrow. Then do the turn signals soon after.
A mini "Winter Upgrade" on the Sporty...as I'm typing this I realized I have had this bike for near 8 years, ridden all over the country on it (well, 20 or so States anyway) and I still have an absolute blast riding it.

After this little freshen up, I'll like the look better, and be Much More Visible!
Janurary 2018
I finished putting the new Primary mounted License Plate on awhile ago...forgot to post pics.

Before I put the Run/Brake LED light on-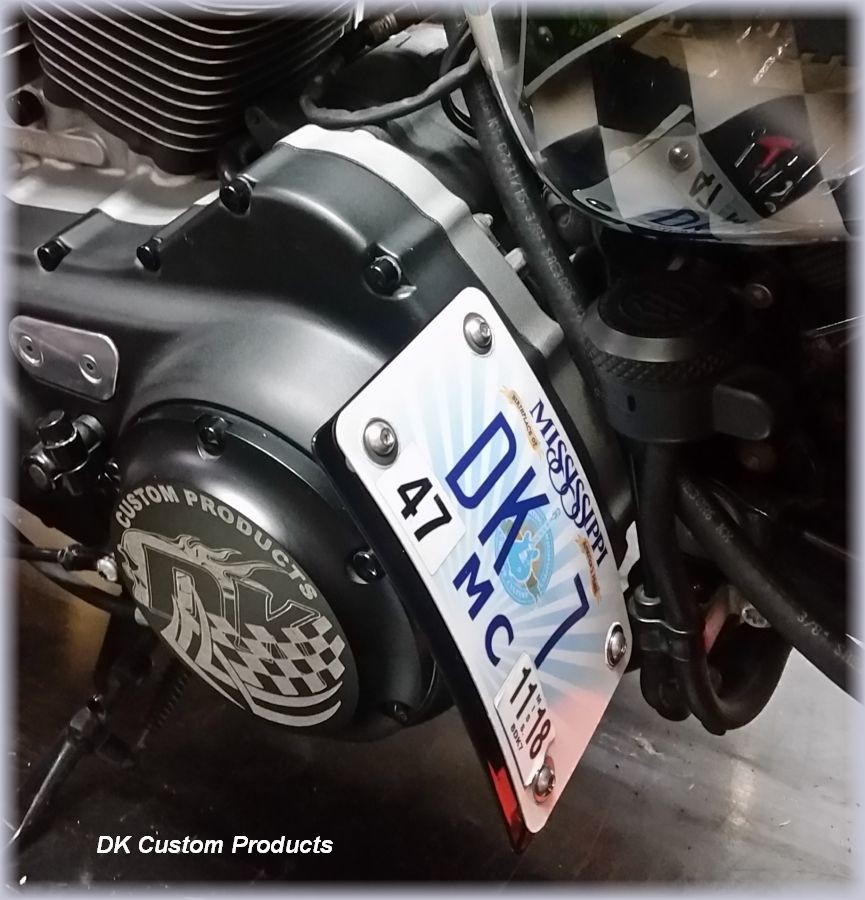 With light installed-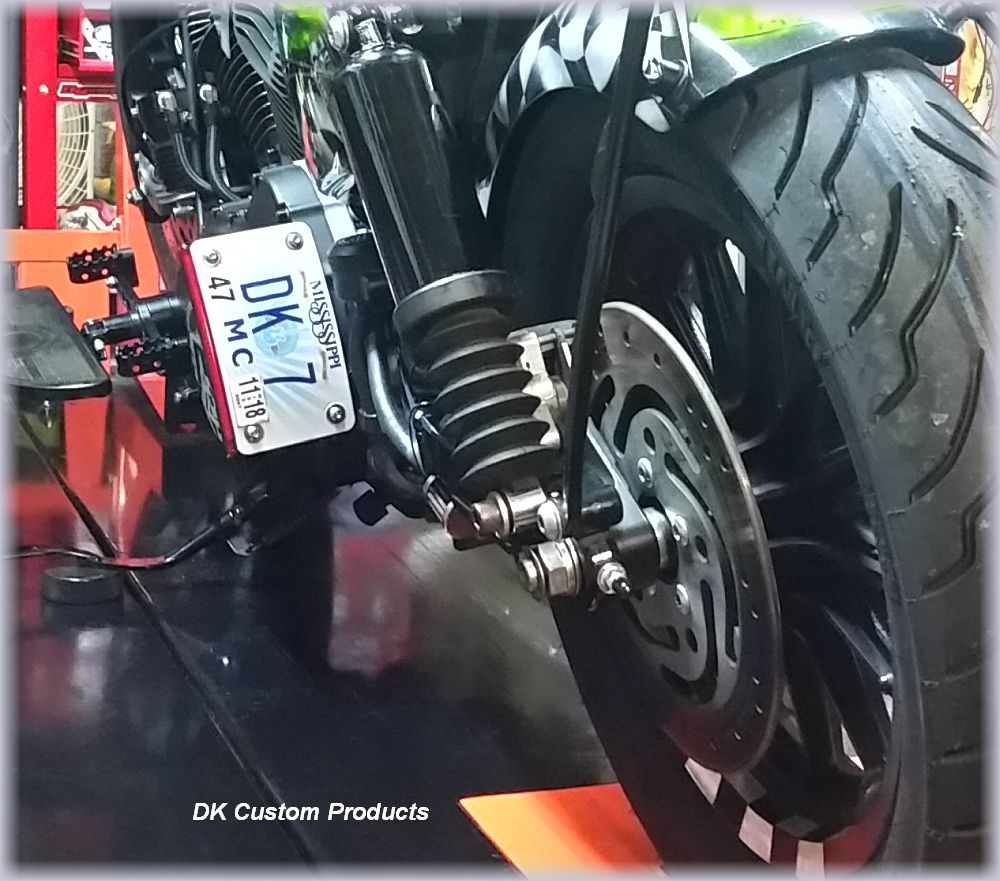 The LED light is a combo running light and Brake Light-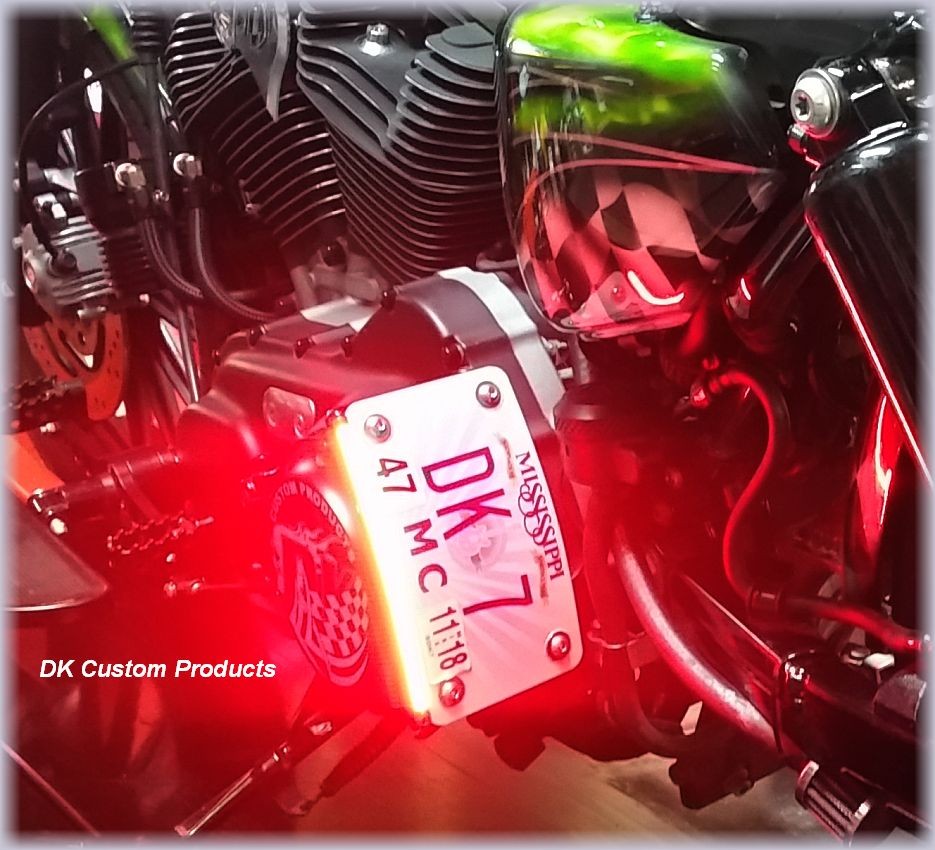 I also removed my front and rear turn signals....still contemplating what I am going to replace them with.


Put some new front turn signals on the Sporty...still have not decided what to do for rear RBT.

These are LED amber running light/turn signal combo.






Left blinker is on in these pics.


Februrary 2018
Spent a bit of time on the DK Sporty today.

Recently I've been doing a little work on it here and there, freshening up a few things.

Today it was the headlight.

Tried out a factory headlight, mounted up higher, right off the bottom of the top tree...






...then tried out the Visor headlight off the bottom of the top tree...







...then mounted off the top of the top tree...







...I still like the Visor style better. But I like it better in this higher, tucked in location.


Leaving it there. Still need to decide on new rear RBT.