Day 31-
Day 31-
Today we are headed for Ouray, CO. The town at the base of the Million Dollar Highway!
Leaving our "home away from home" for the last 3 nights.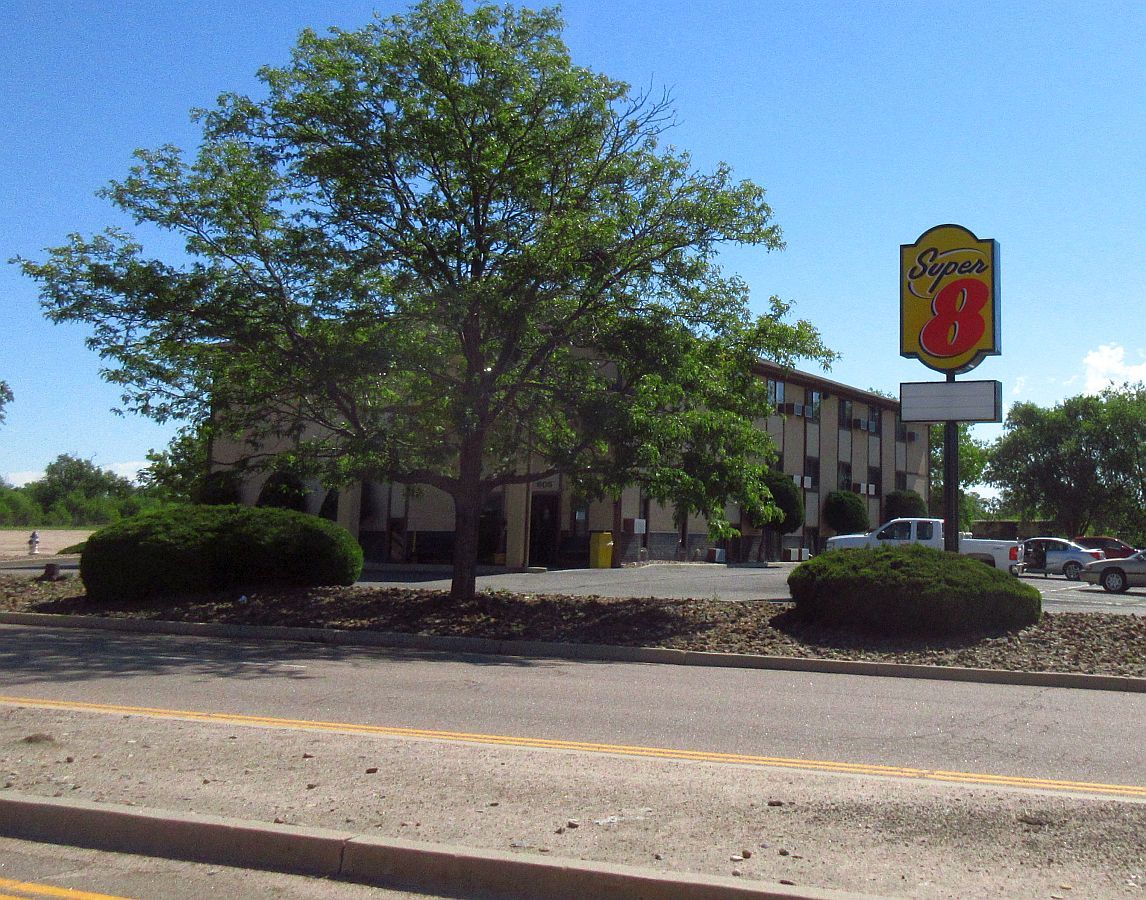 Making our way out of Colorado Springs. I least like being behind an 18 wheeler, close behind that I don't like being beside one. Mary takes a pic as I accelerate past this one.
No offense to you truckers, I appreciate what you do, and that most of you are the best drivers on the road....there is just too much I can't see from behind or beside you.
Mary in the Mirror!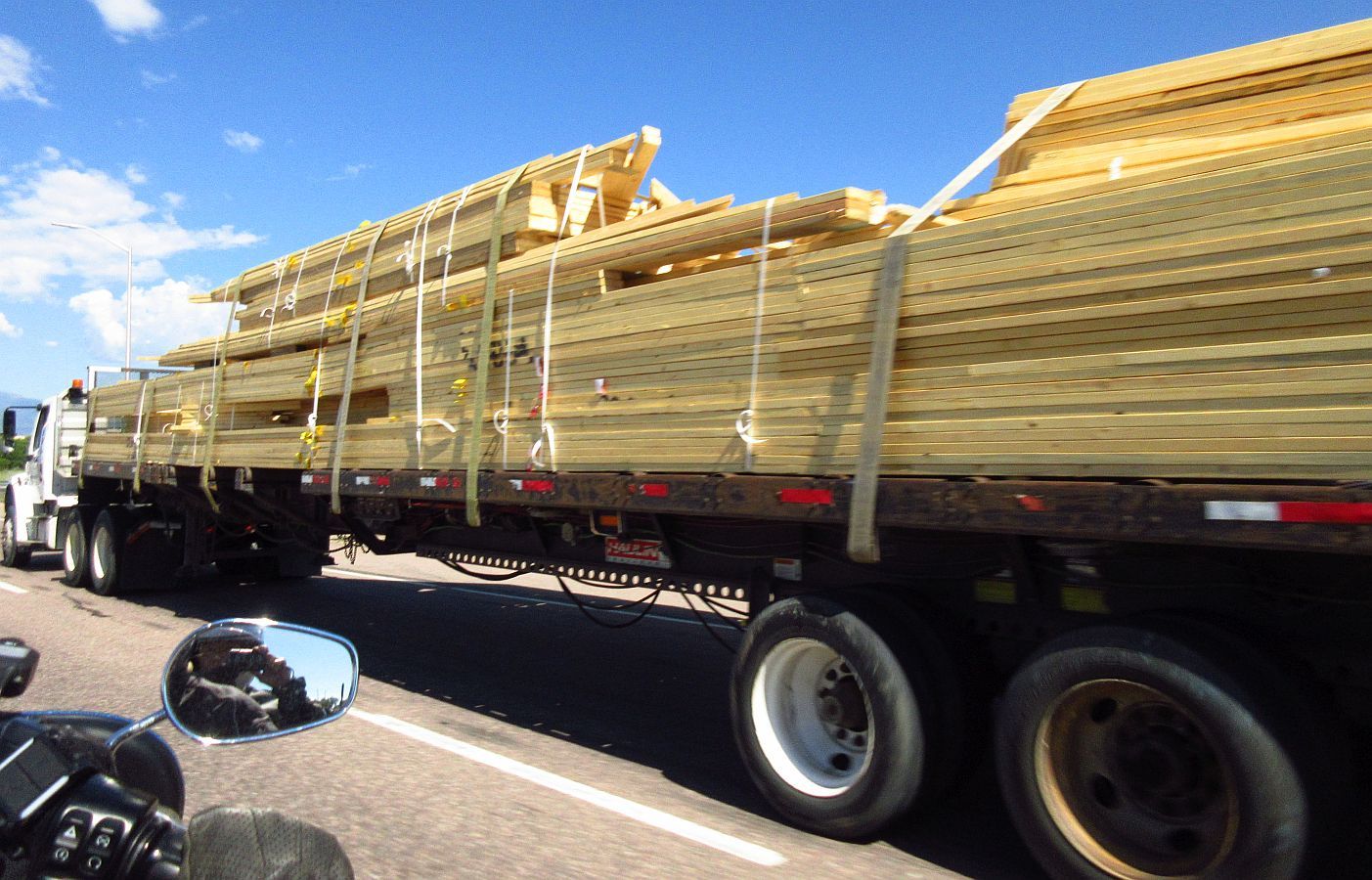 Taking the same road we did a couple of days ago to get to Pikes Peak...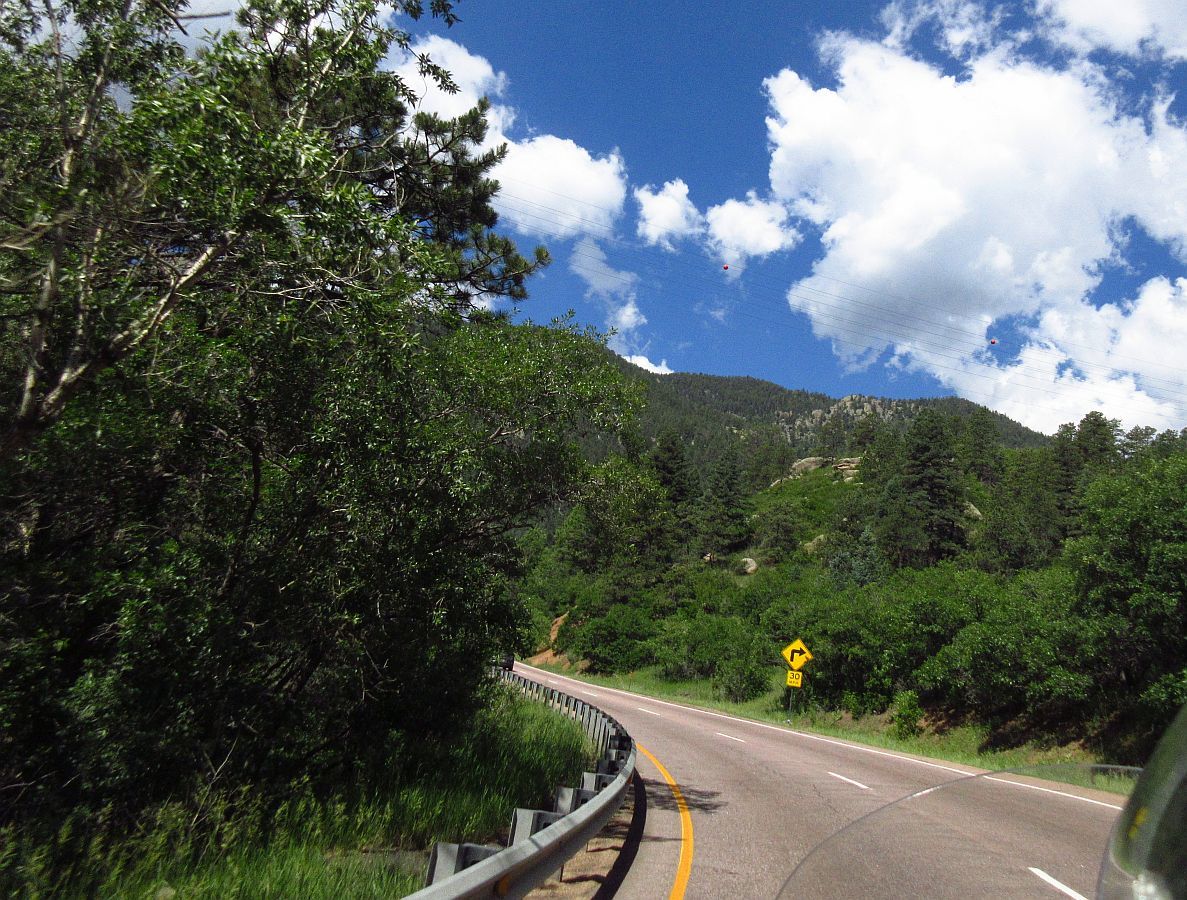 ...only this time we keep going straight instead of turning left.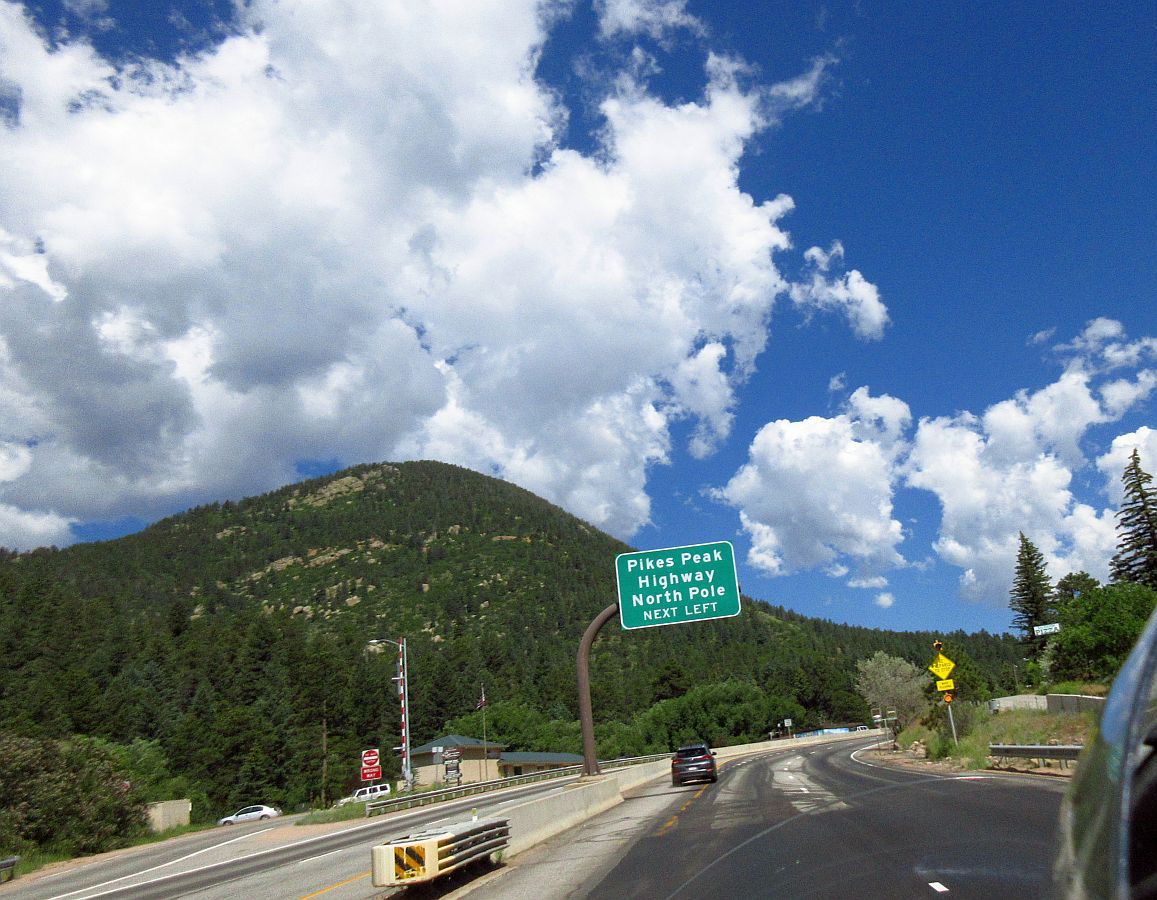 One of the few towns we passed thru today...interesting name.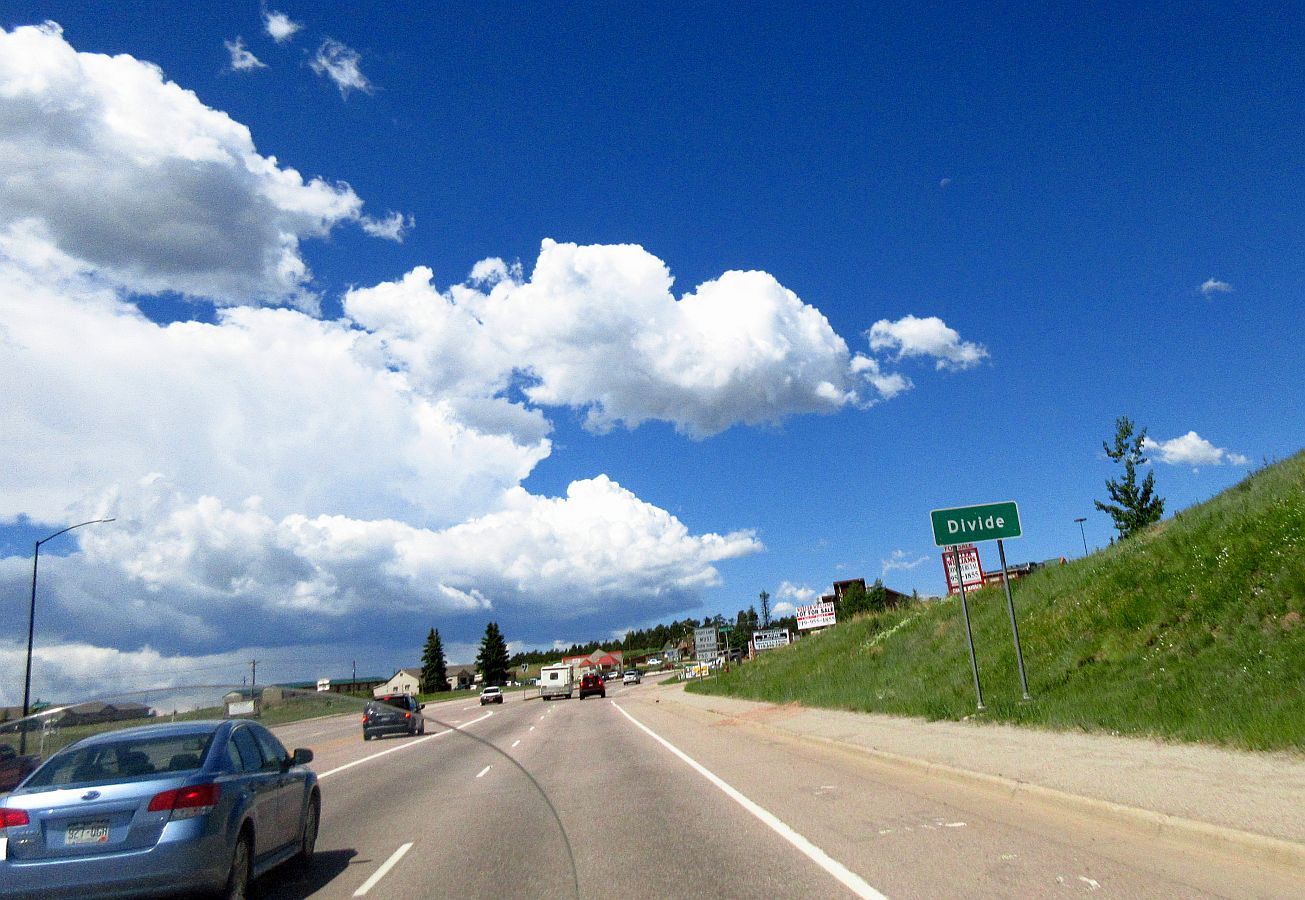 The first of four mountain passes (that I saw signs for) that we climbed today.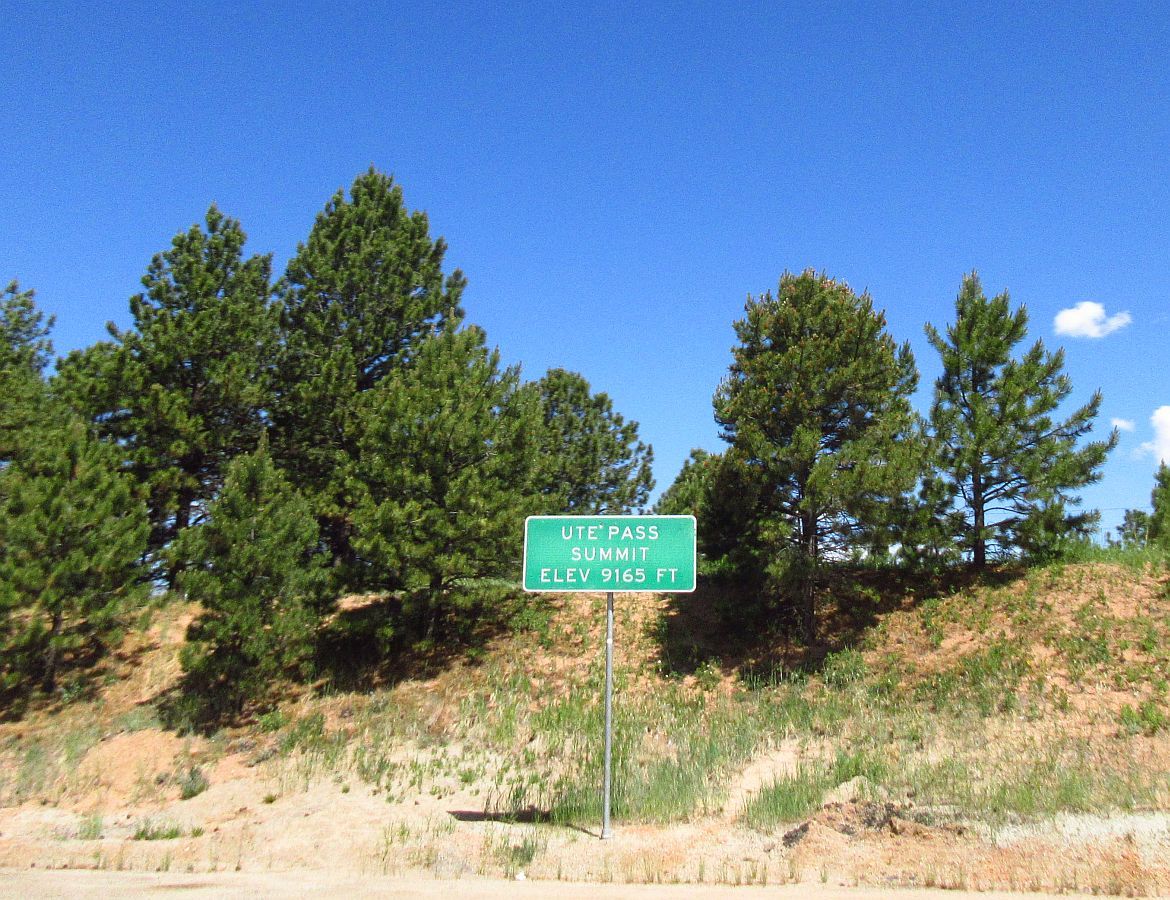 This was a fun stretch of road...
...nice and winding, while climbing. btw, I am getting used to the quieter exhaust note, and Mary is really happy with it. It is still loud enough to get a cagers attention...just not over the top loud like I am used to.
The scenery is great, and this last few miles of the climb to the next summit is unusually straight (compared to what we've been riding)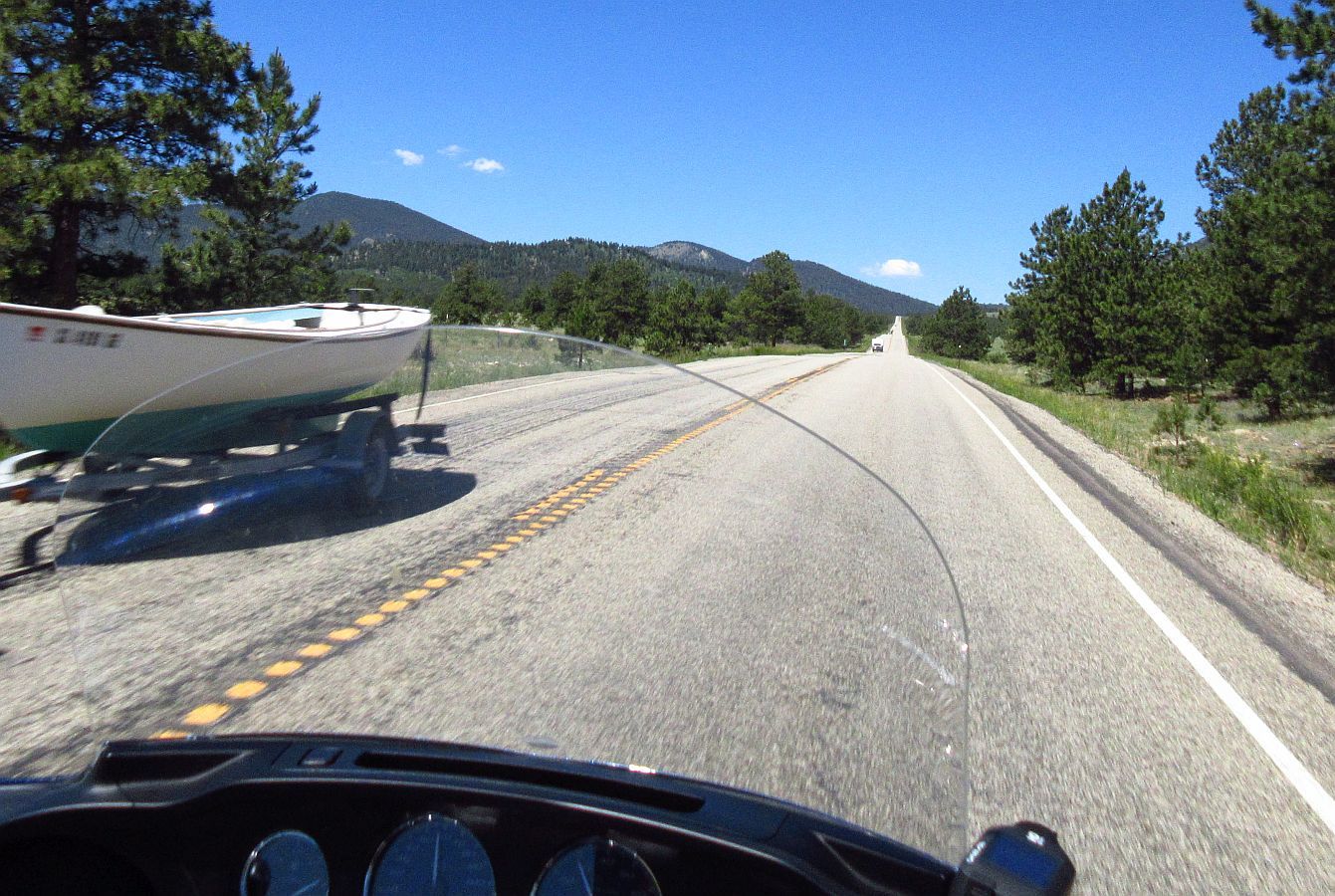 Wilkerson Pass- with snow-capped mountains in the distance.
More in next post.