Day 11 at Bryce Canyon Part II -
Day 11 at Bryce Canyon Part II -
Got 20 more shots I picked out from our day at Bryce. They are not necessarily in order (taking pics with 3 different cameras, and the hoodoos started looking the same after looking thru over 400 pics).
That is a LONG ways down!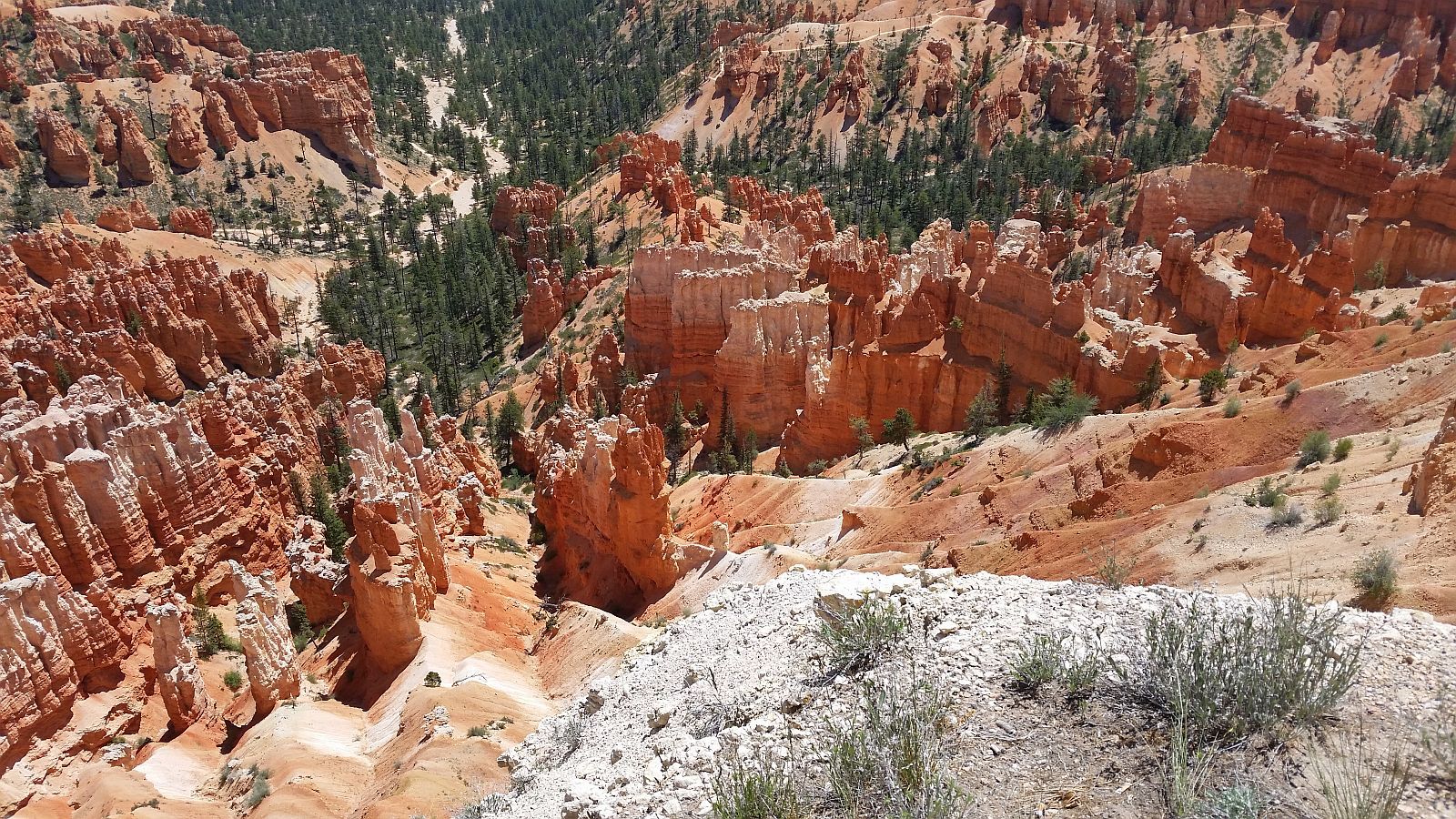 This place is massive!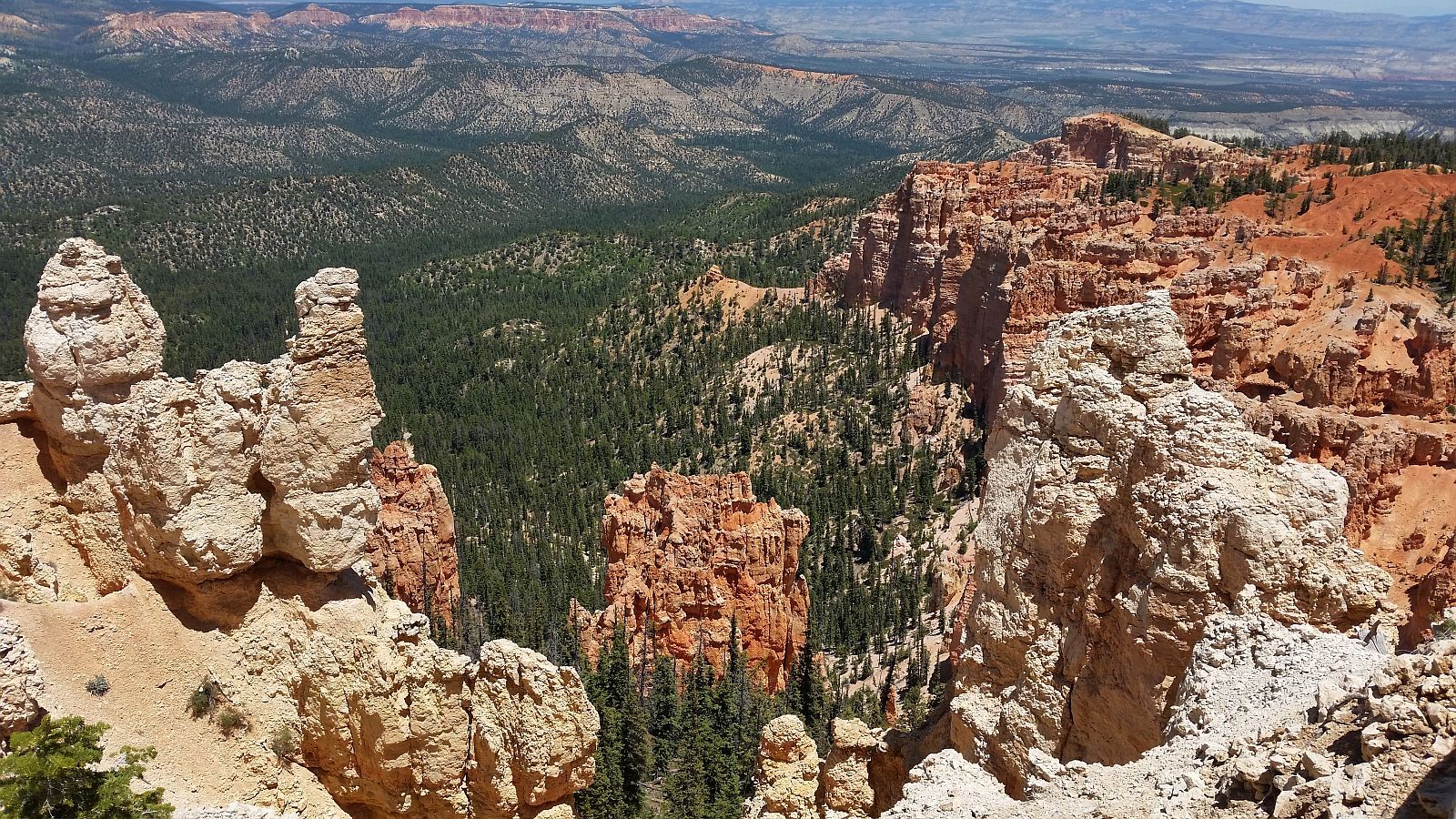 Natural Bridge...
...and Mary at Natural Bridge.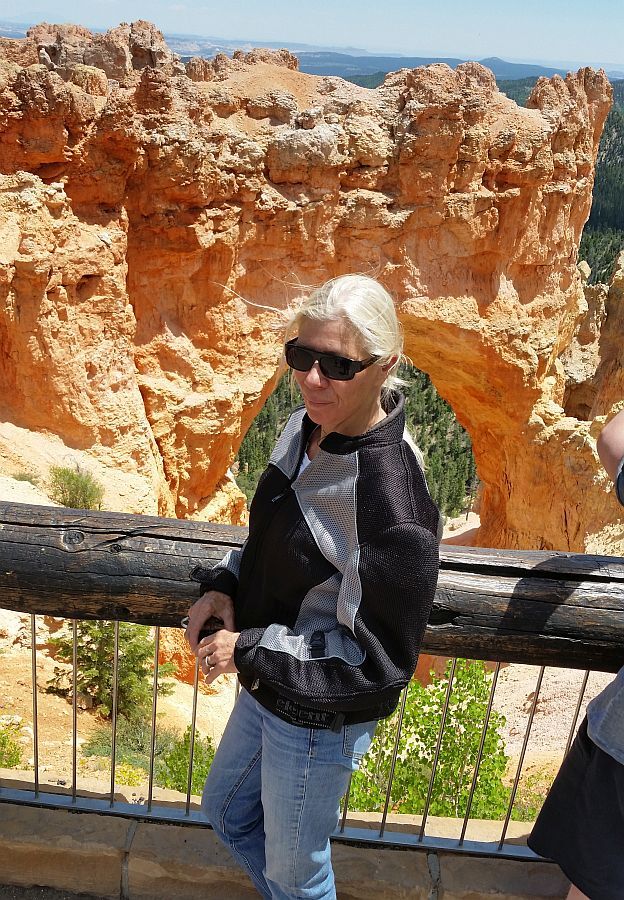 We watched these pronghorns for a while. The babies were so new they were still all wobbly when they walked.
Mary at....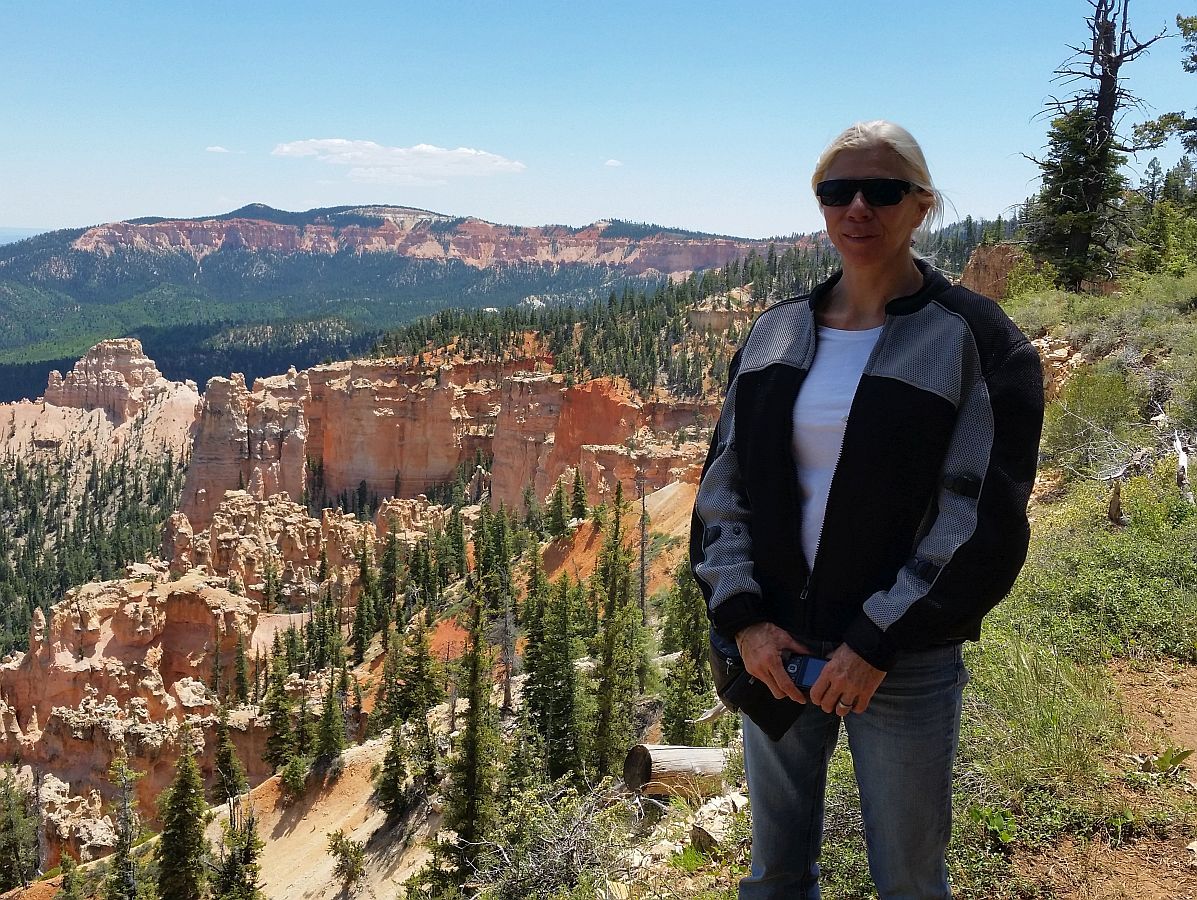 ...Fairview Point. Even at this elevation is was in the high 80's.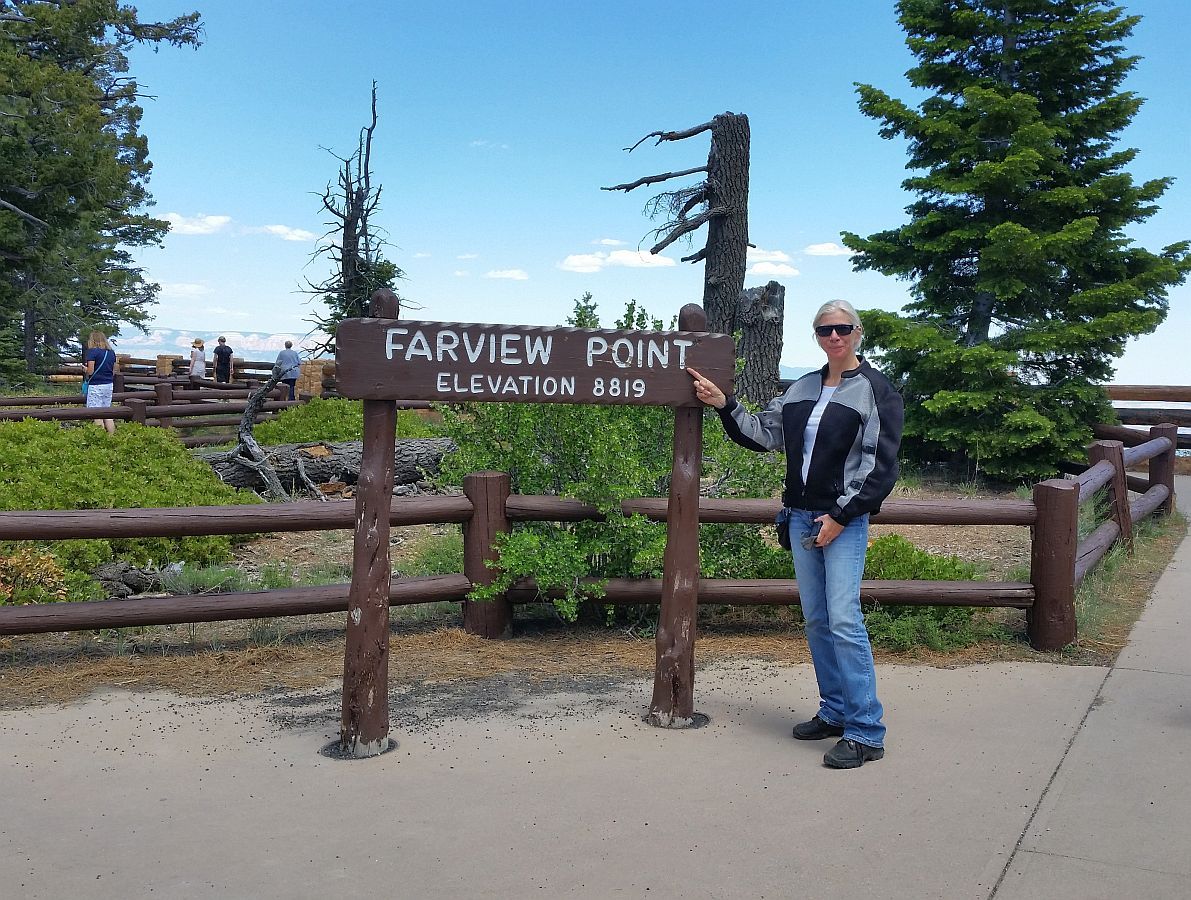 She beat me back to the Trike.
Just amazing the endless sights...
...the road was fun too!
More in the next post.