Leaving Out of Whitehorse for Burwash Landing
Leaving out of Whitehorse for Burwash Landing. Shop in Whitehorse.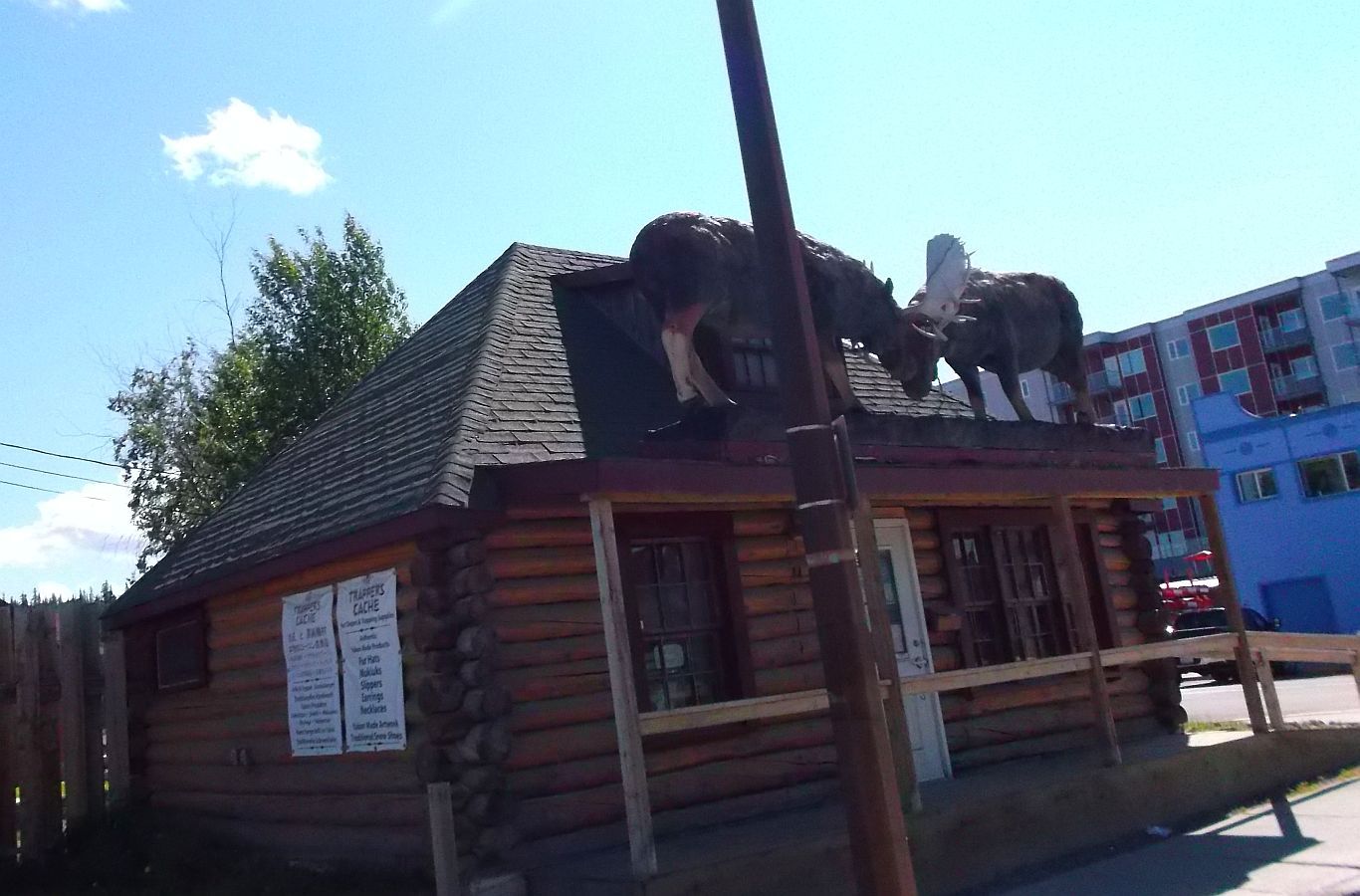 Had a few things to do before leaving town.

Got gas. I checked first, he was filling the regular tank, not the premium.

btw, looked at the mileage the other day...was right at 6800 miles, and we've used 208 gallons of gas.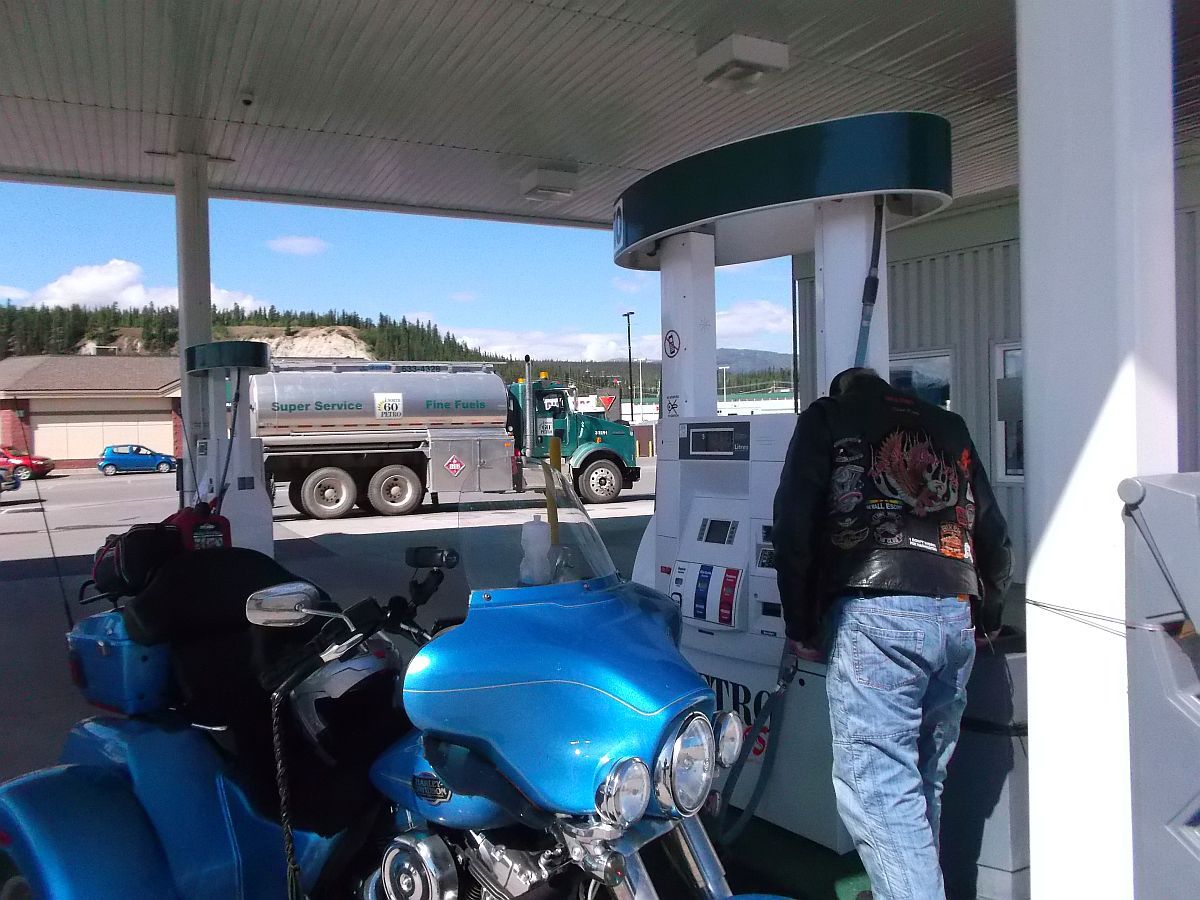 Next we went to Wally world and got some fishing supplies and fishing licenses for the Yukon.

Met David in the parking lot. He is out of Anchorage and has modified his Sporty for the local roads. Can't see it well in the pics, but adding extra rear travel he also added a drive belt tensioner. Lots of nice details to his ride.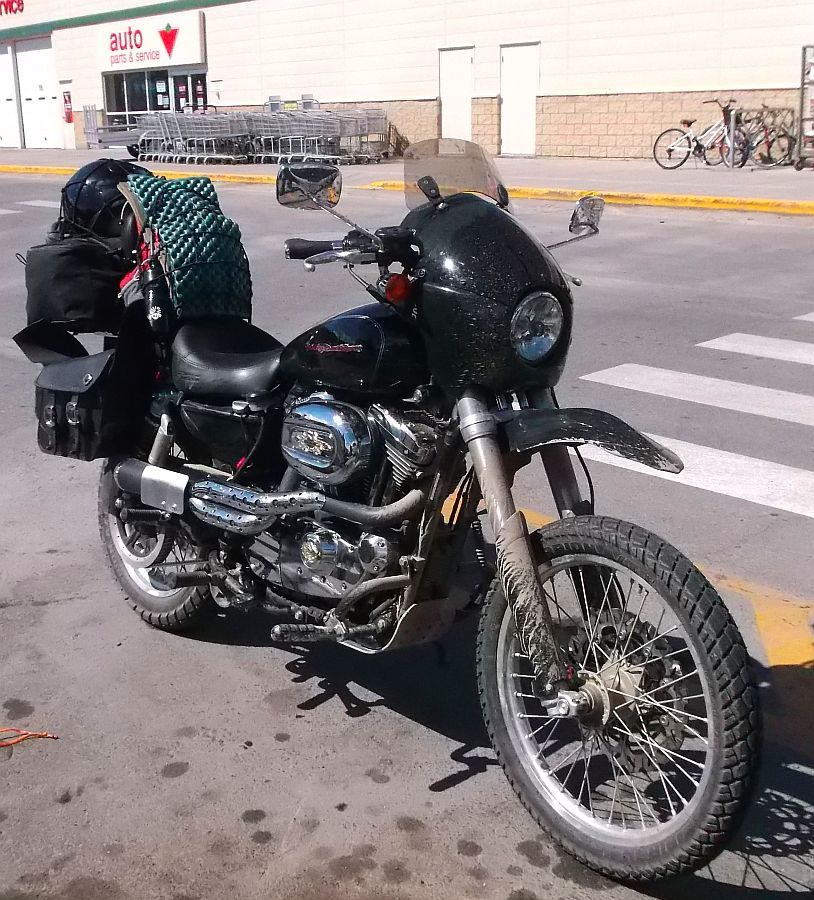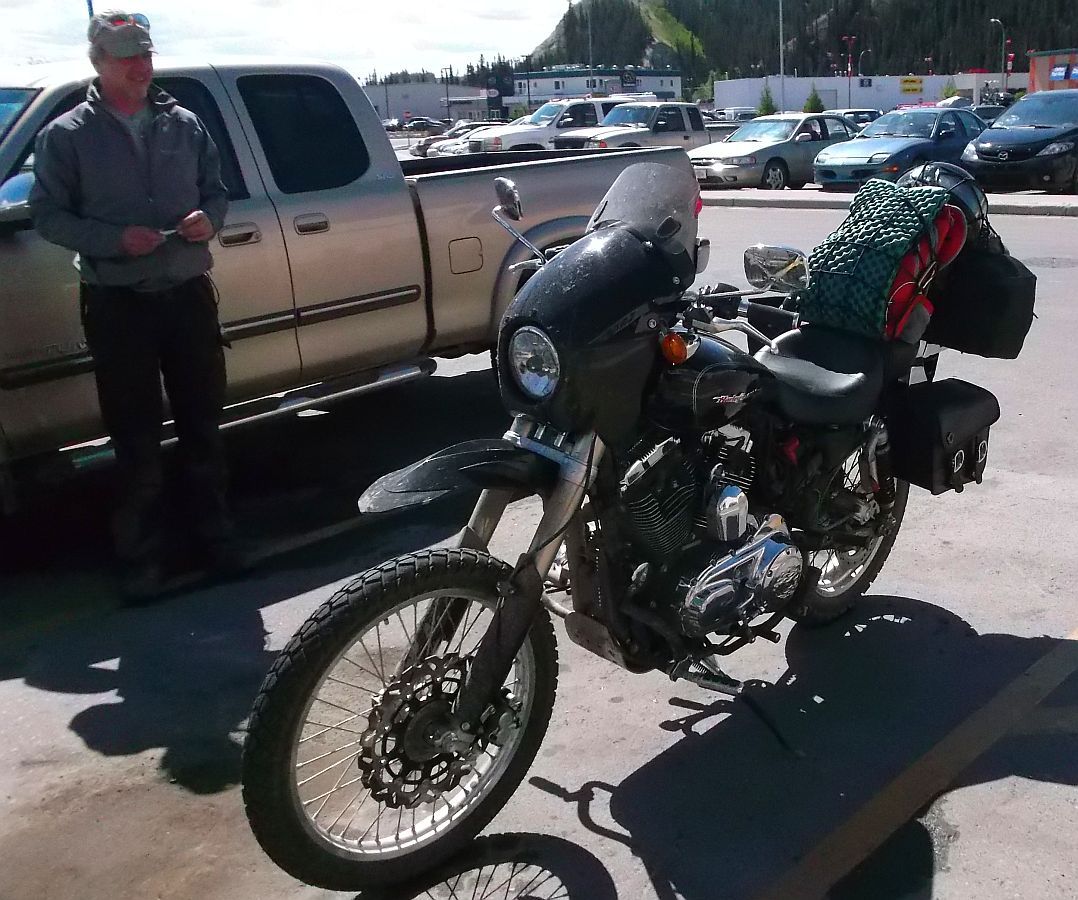 Headed for Fairbanks, next stopover, less than 200 miles to Burwash Landing.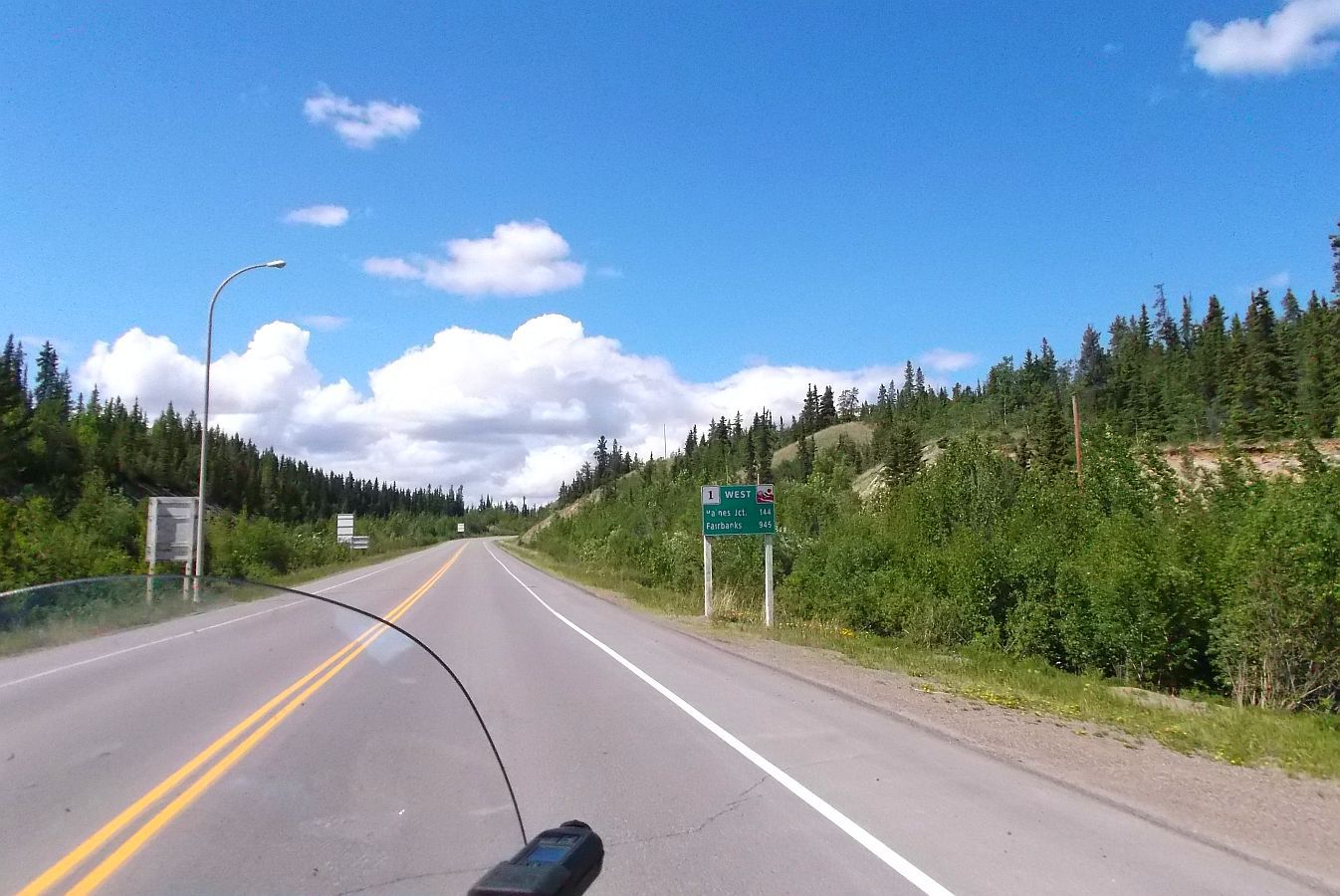 A perfect day for riding!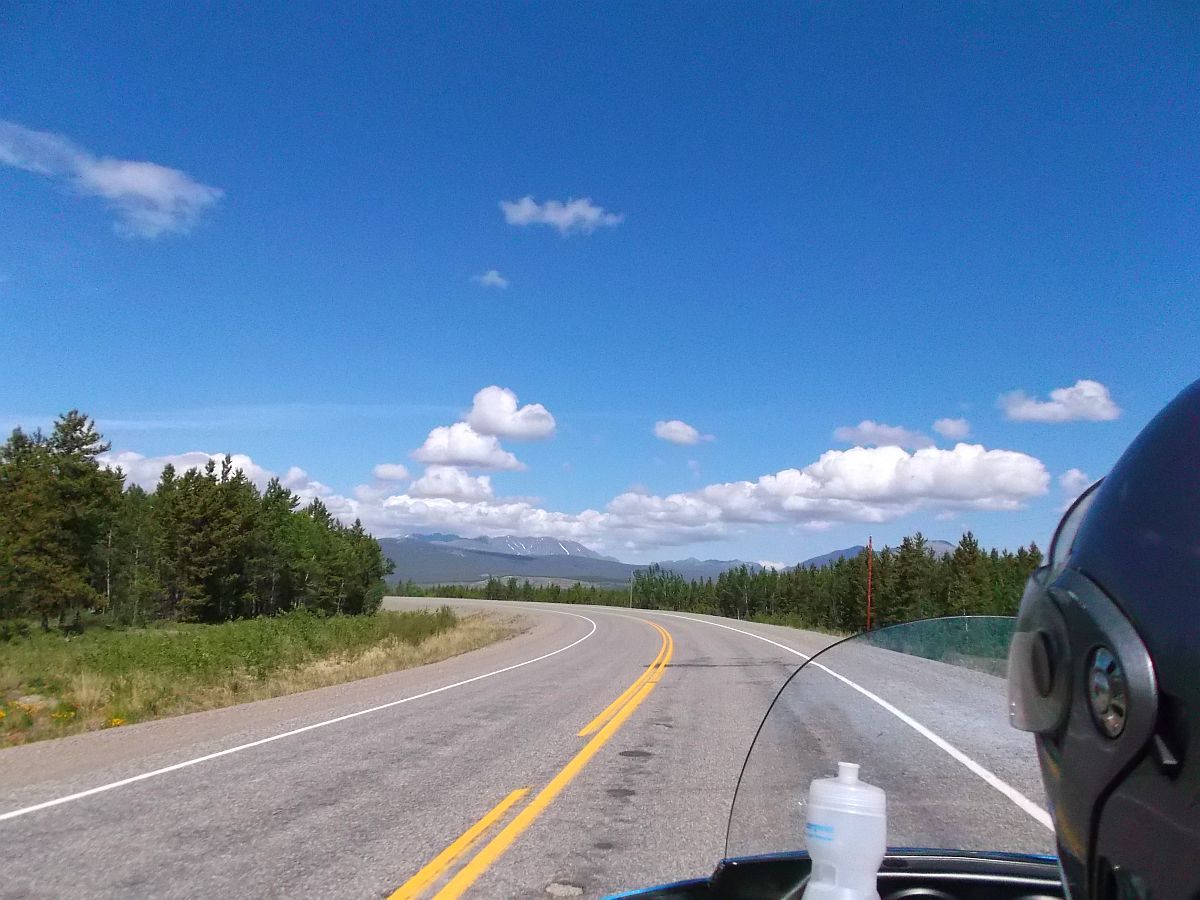 Remember when I "cranked down" on the air cleaner cover?

A perfect storm happened in the middle of "nowhere".

1. I have been running a prototype backplate for almost 2 years. Even though we redesigned the final product, beefing it up, this one had not given me any problems, and I had completely forgotten that it was a prototype/weaker material that we send all our Customers.

2. We have been pounding some pretty bumpy roads, some more suited to dirt bikes and ATV's than street bikes.

3. I over-tightened it a few days ago.

At 65 mph the cover landed between my right foot, the soft lower and the brake pedal.

I pulled over and here is what I saw.


We are not remotely close to anywhere to repair or replace this. We have lots of dusty road in front and behind us.

While I am contemplating what to do, we heard a loud grunt in the woods behind us.

Being as we are in bear country, we get the bear spray out of the Tour-Pak. Mary keeps an eye on the woods, armed with the "Alaska-Strength" bear spray. lol

I think it was more likely a moose. I don't know what a bear sounds like, but this sounded like a deer grunt, but on steroids!

Ended up taking one of my Target brand UnderArmor type shirts and cutting it up. Put 4 layers between the throttle body and backplate. Put a little oil on the material to help catch the the dust. Put some duct tape on the sharp edges of the backplate so they won't rip my pants.

Was not sure how well it would hold up, hoping it would not tear and get sucked into the throttle body.

Off we went, slowly at first. That material is strong! No problems, and it is more restrictive than the K&N filter. Anything over 40-50% throttle and it was a bit boggy from too little air.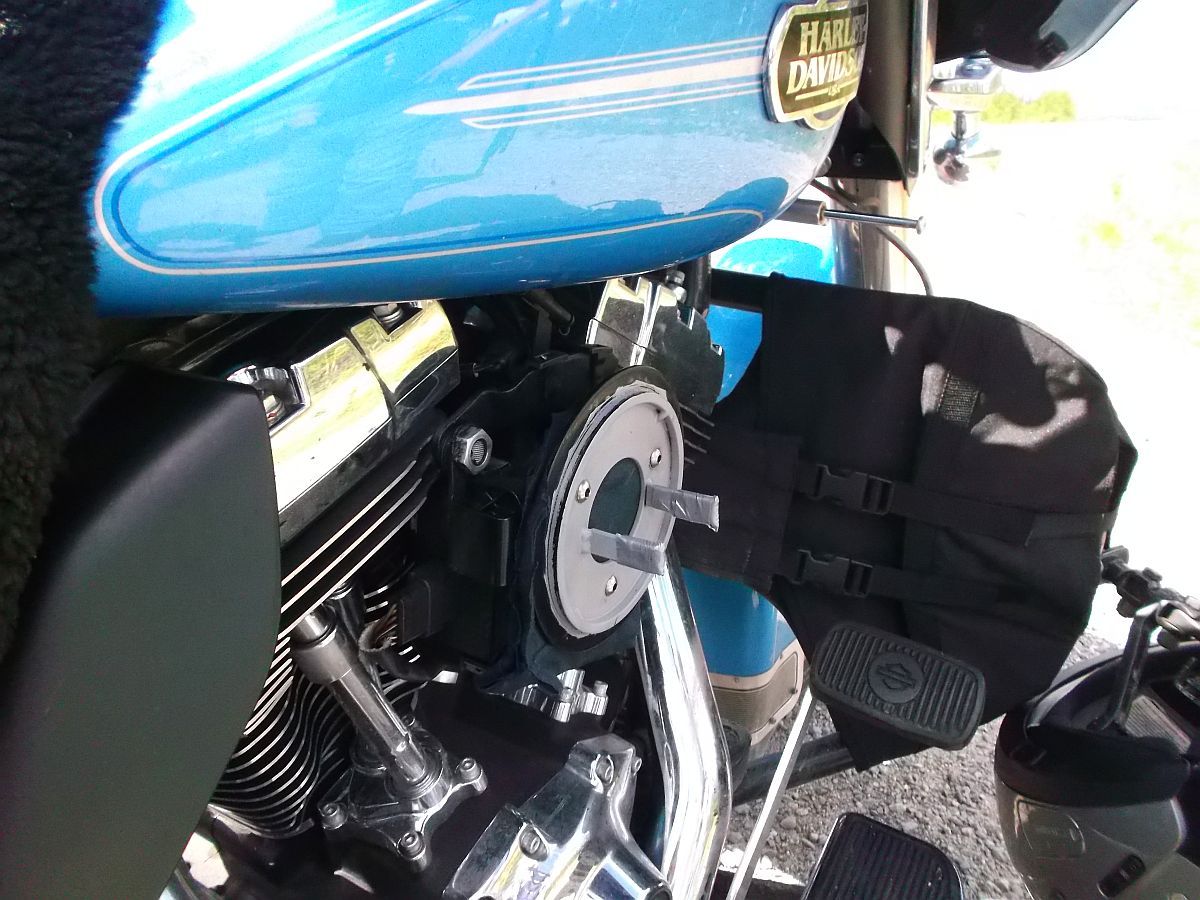 When we got to Haines Junction I called the shop and asked them to fedex me a production backplate to the Harley Dealer in Fairbanks. I am pretty sure this set up will hold til then, besides, we will be in Fairbanks by the time Fedex can get the package up this way.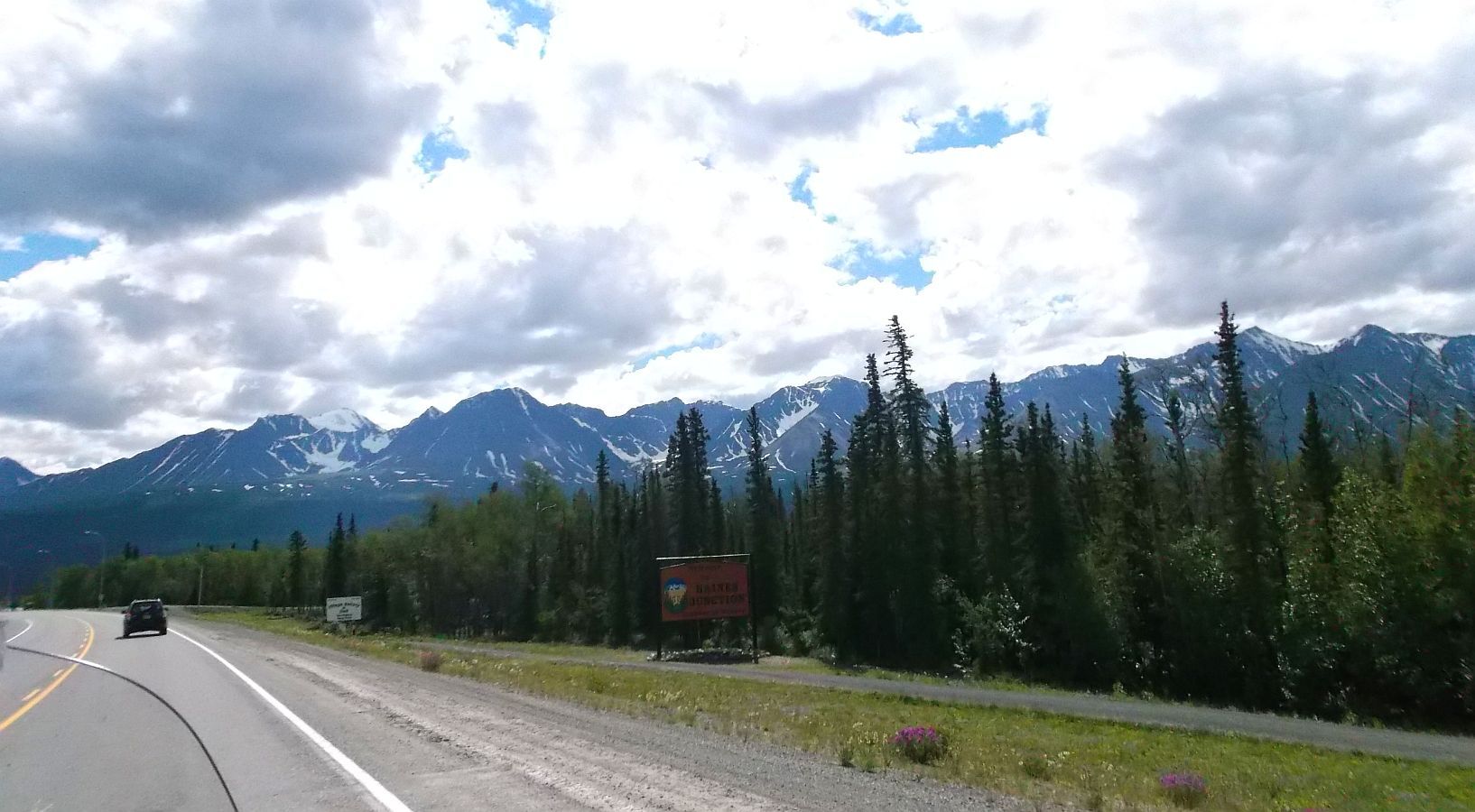 Mary taking a picture, and me starting the video at the same time when we see some mountains come in to view.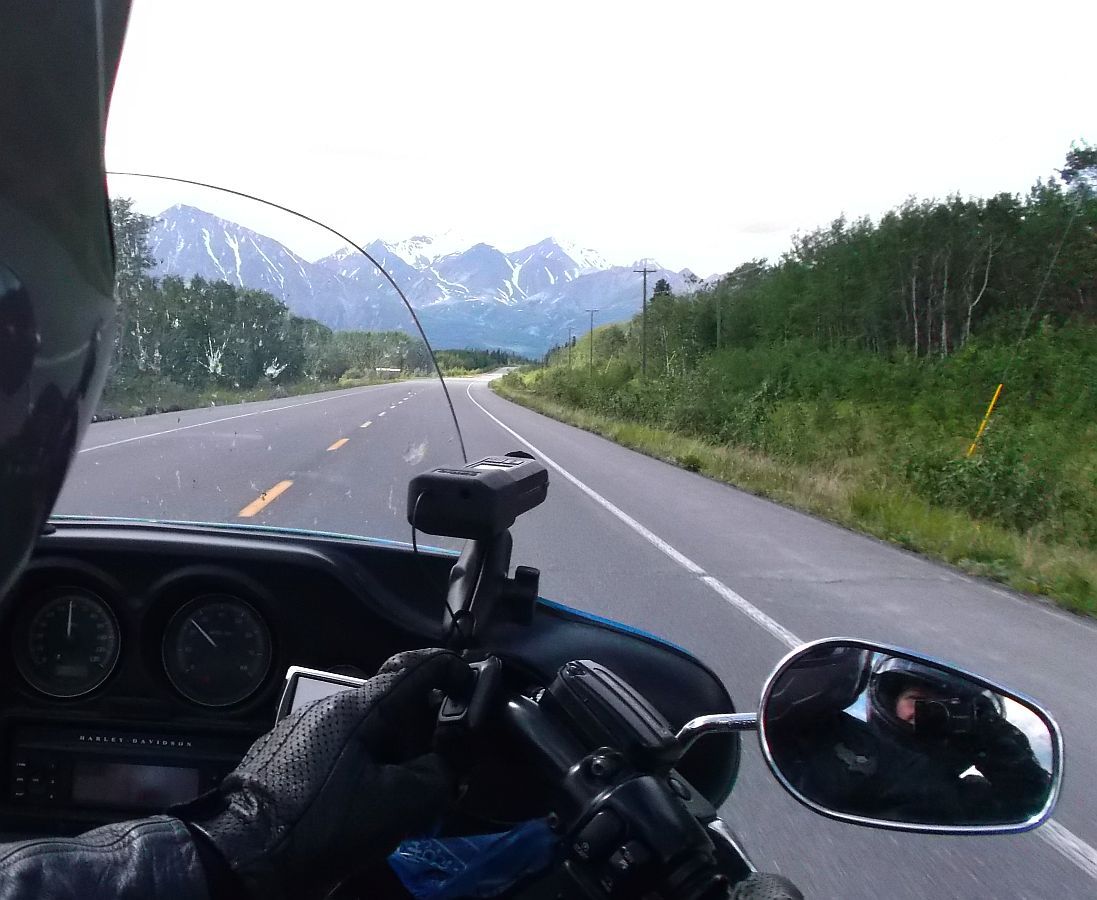 We are not seeing as many mountains, and no glaciers, now that we are in the Yukon. But the views are still stunning.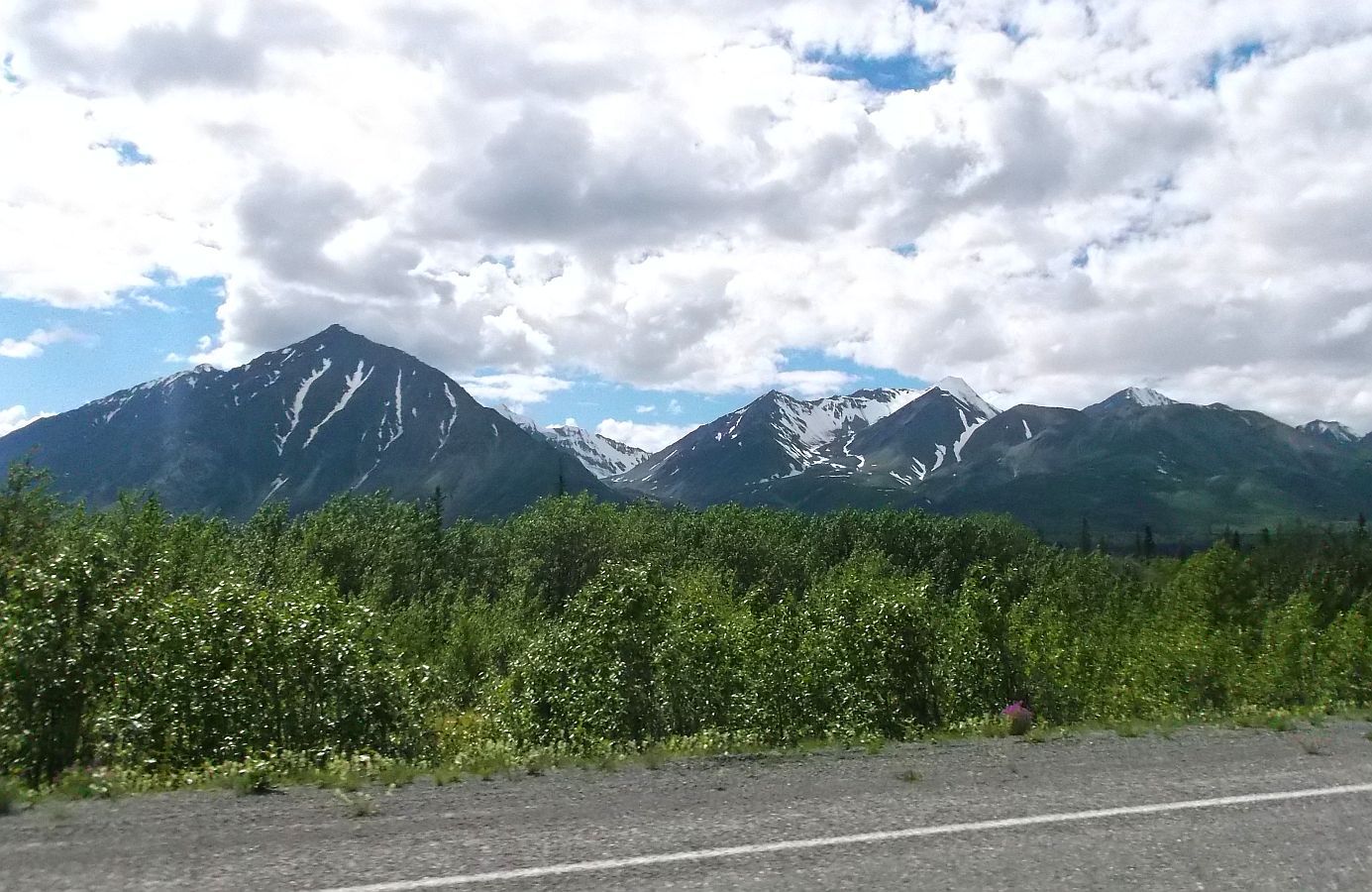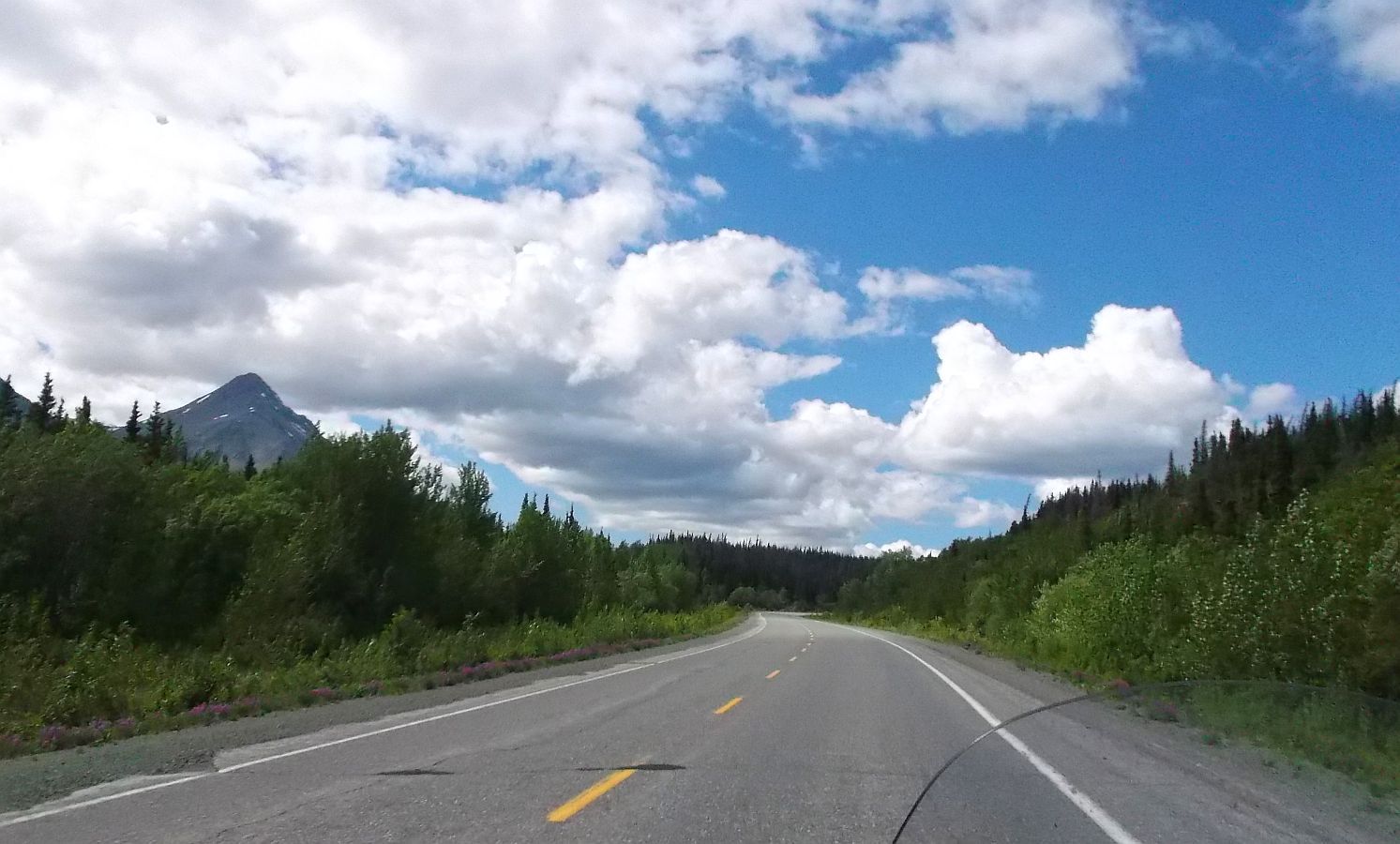 We've seen a lot of bikes on the road, mostly BMW's, some KLR's and every now and then a Harley. This is the first sidecar we've seen.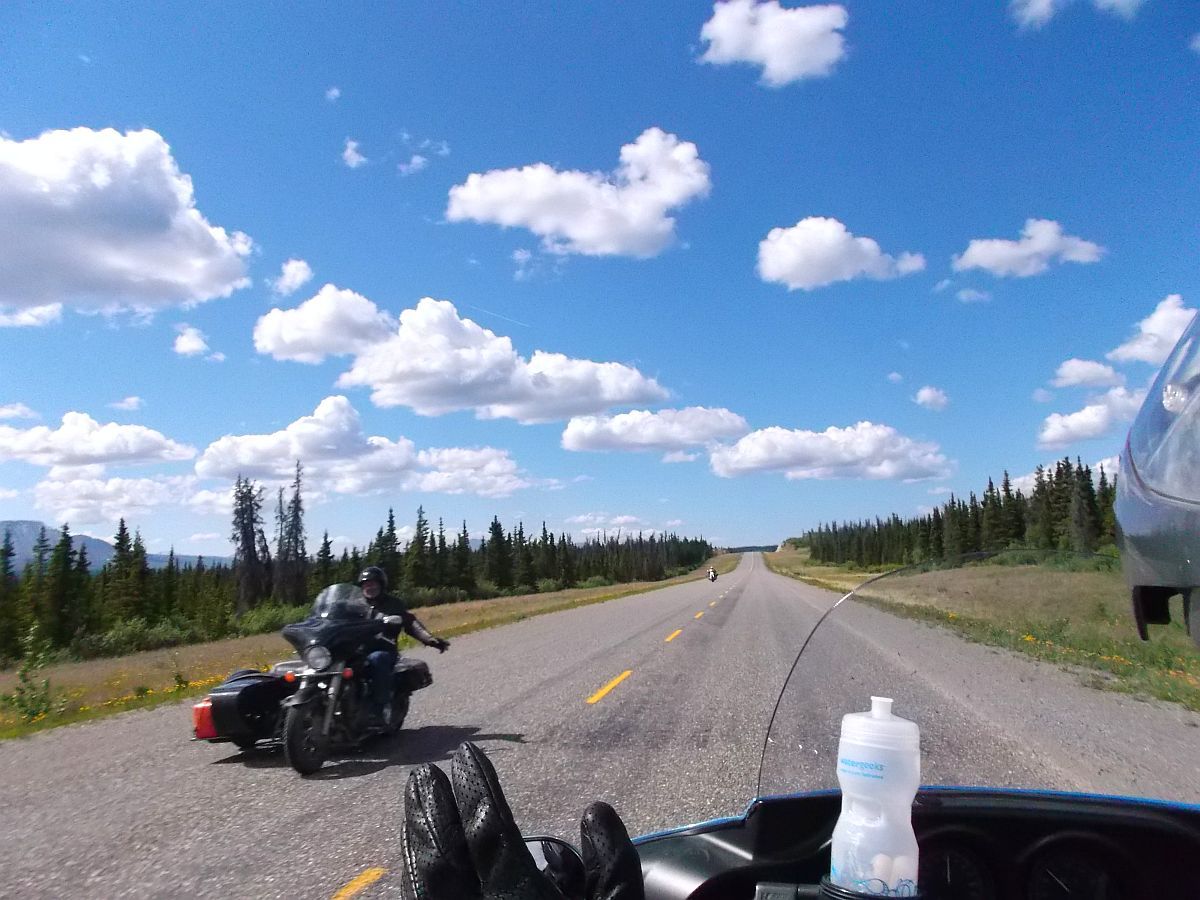 Mary takes some great pics at 70 mph!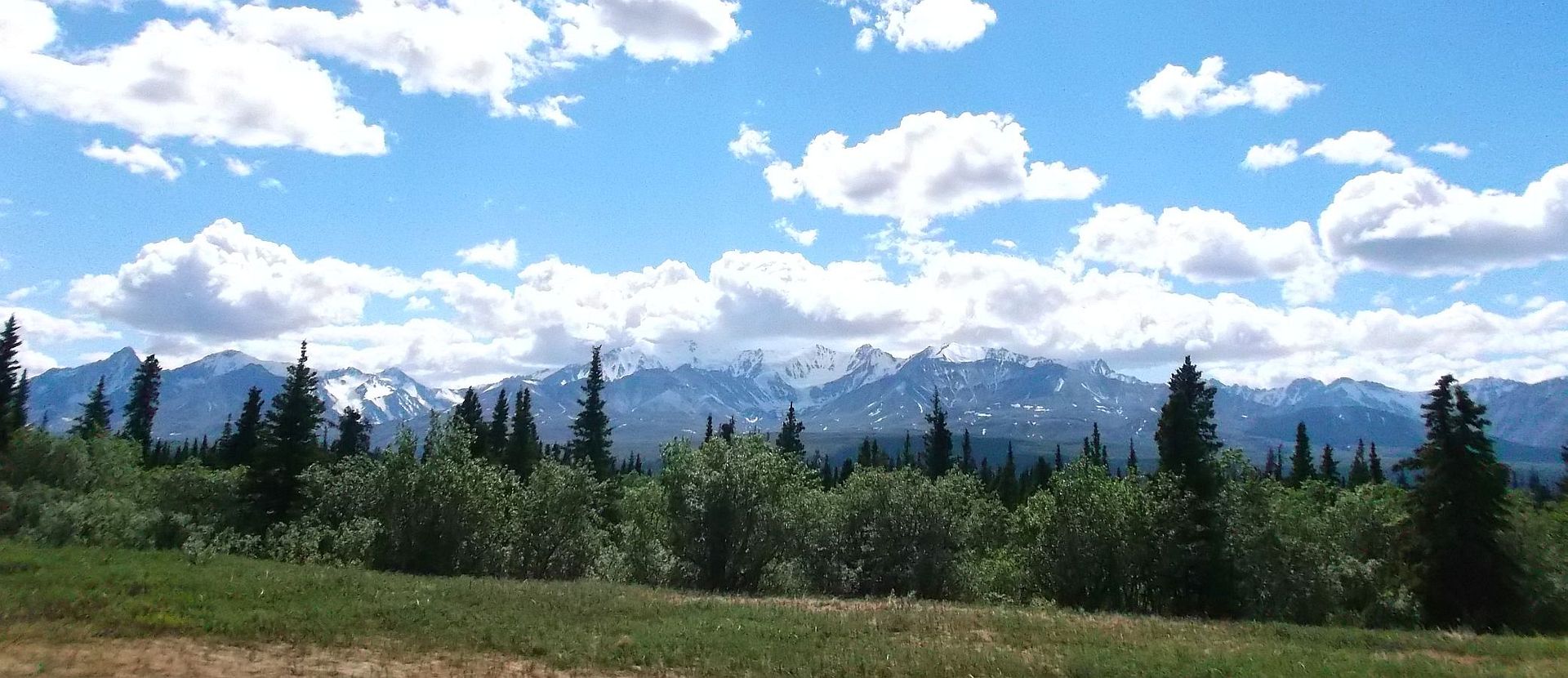 Kluane Lake, a bit before Destruction Bay.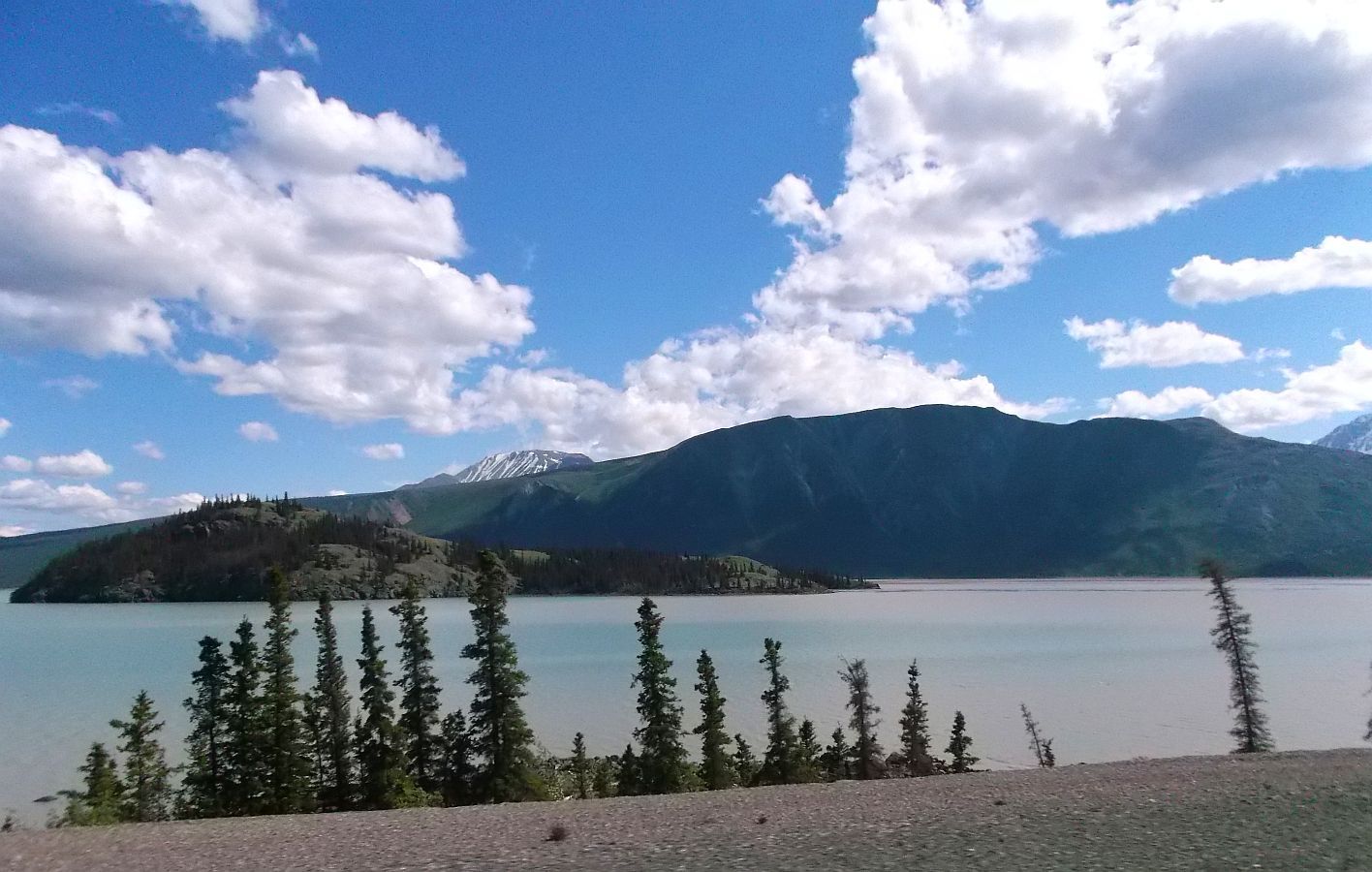 More in next post.