Day 5- The HBT 2016 Concluded
Day 5 - the HBT 2016 Concluded-


Wow! After 5 days of riding in the Smokies, this interstate riding was no fun. lol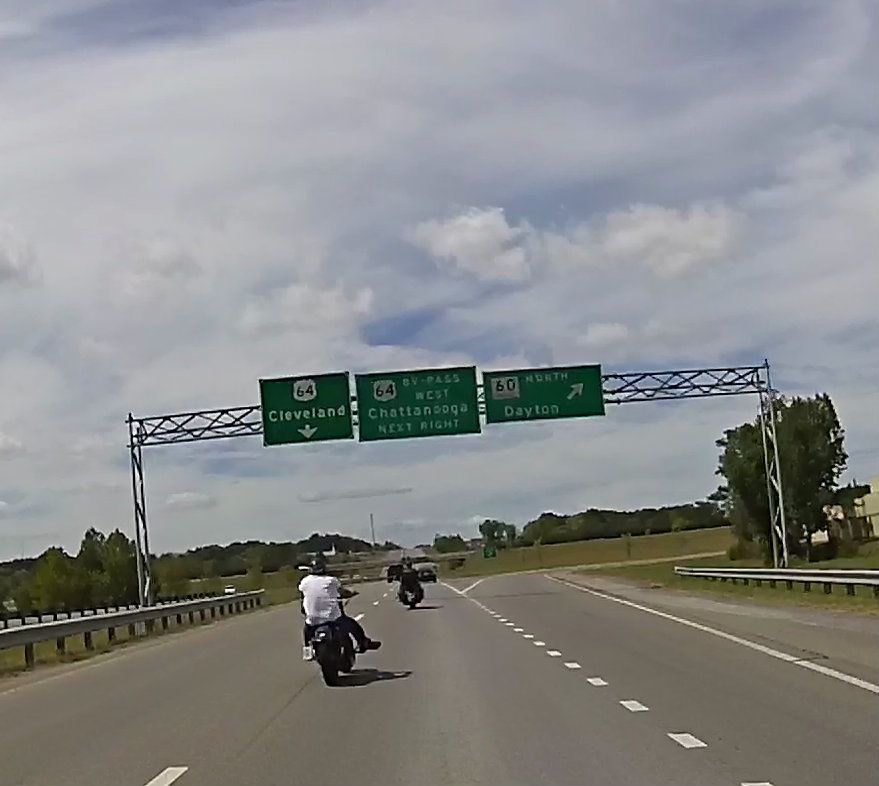 We pull into the Rolling Rally, right next to the Coker Tire Plant & Museum.








Parked the bikes, met up with Mary, and started looking around.

There were lots of local bikes...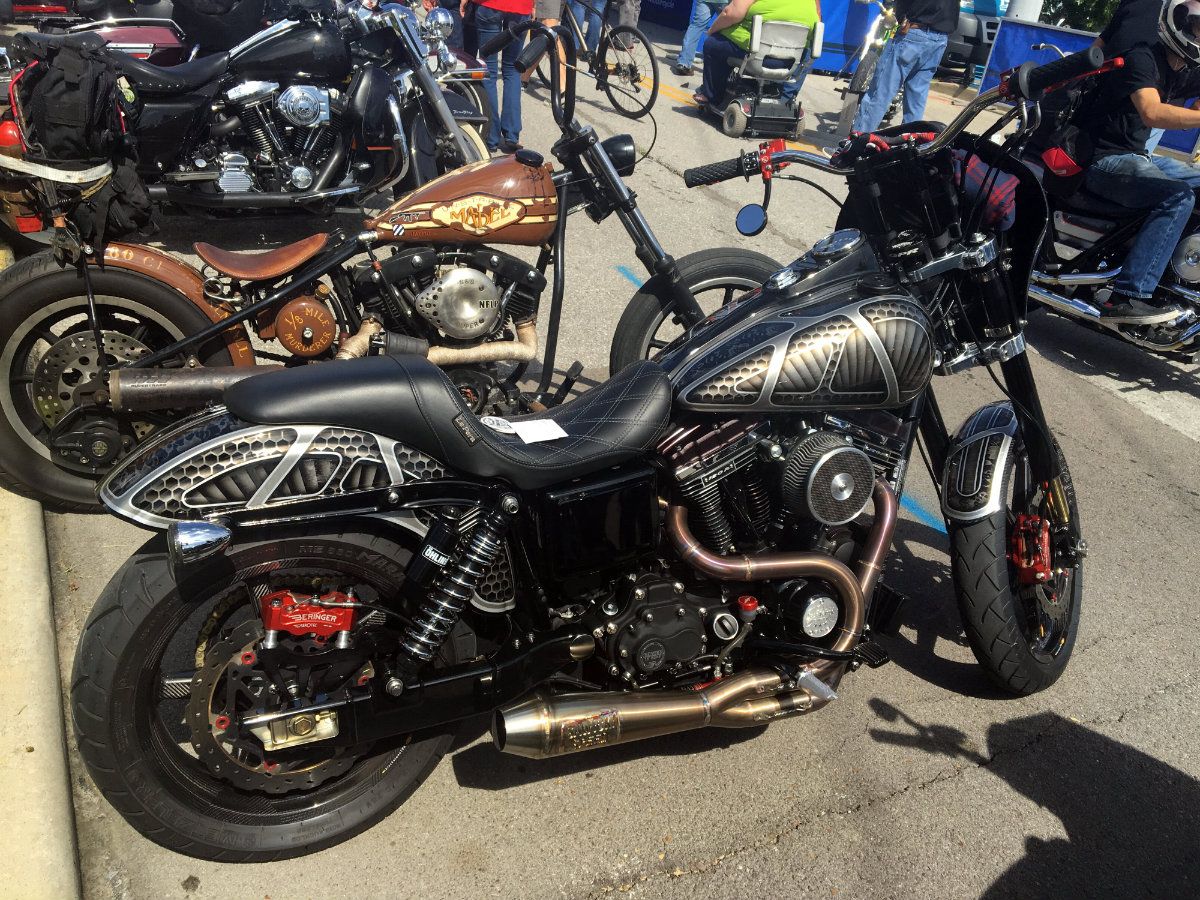 ...this one had a really creative A/C cover!








Always good to see Brad's Death Machine with the DK Outlaw 587 A/C on it.







A really clean chop.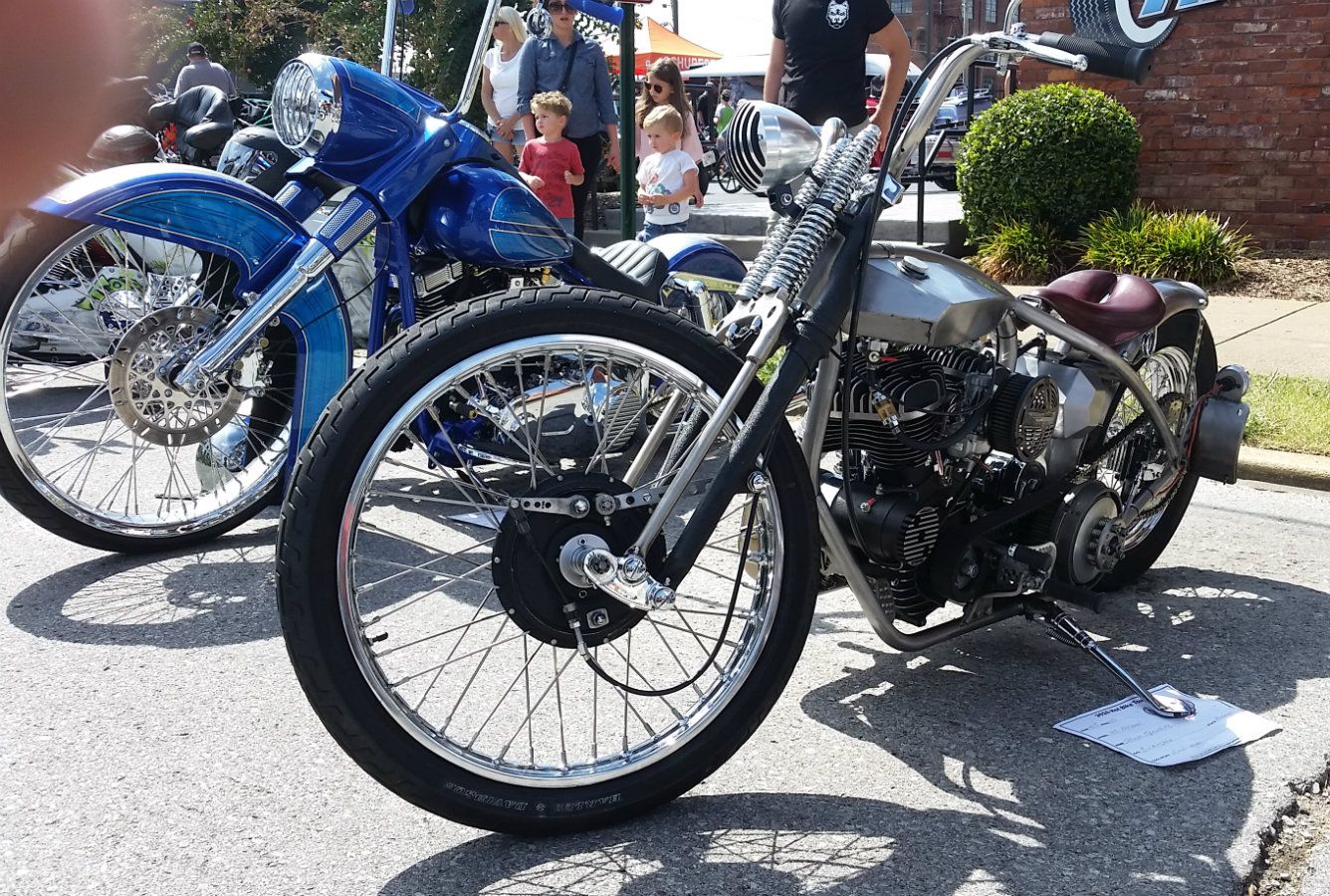 We toured thru the Coker Museum...amazing place, if you have a chance to visit, it is worth it. Unbelievably we did not get any pics!


After all the award presentation, collecting our LongRider Certificates, we head to the parking lot.

Mary drove Devins' truck with the trailer & the Tri-Glide from Maggie Valley. We unloaded the TG, and loaded up the three bikes.






Bikes all loaded up, strapped down with a tangle of straps for the ride home.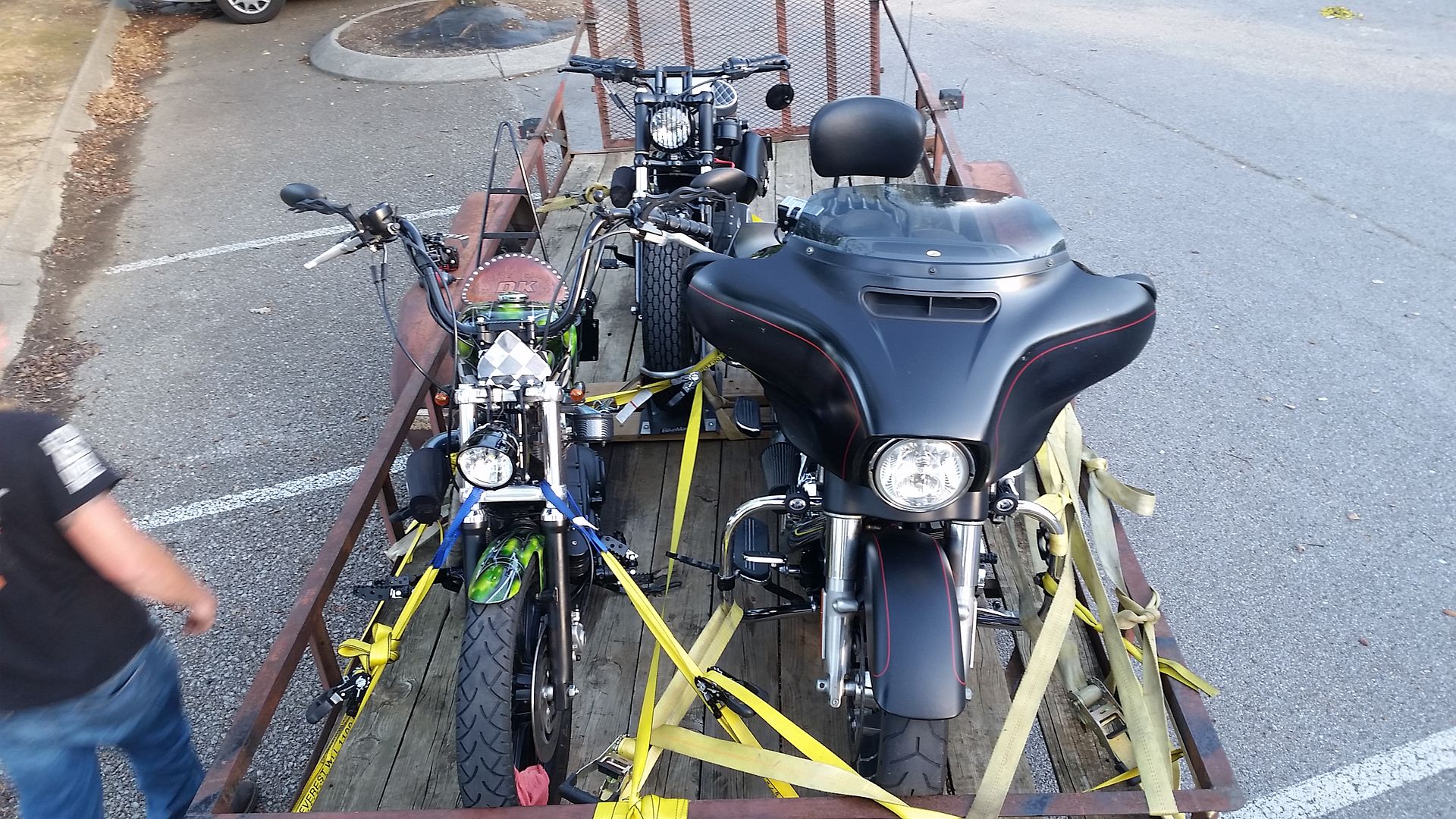 Devin and Blake took the truck and 3 bikes back to Red Banks, MS. Mary and I rode the TG to an appointment in Nashville, and then on down home in MS.

It was a great time, and we're already looking forward to the 2017 Hot Bike Tour!