Day 17 continued-
Day 17 continued-
Following the asphalt down the canyon, we crossed the Snake River and are now in Oregon for a short while.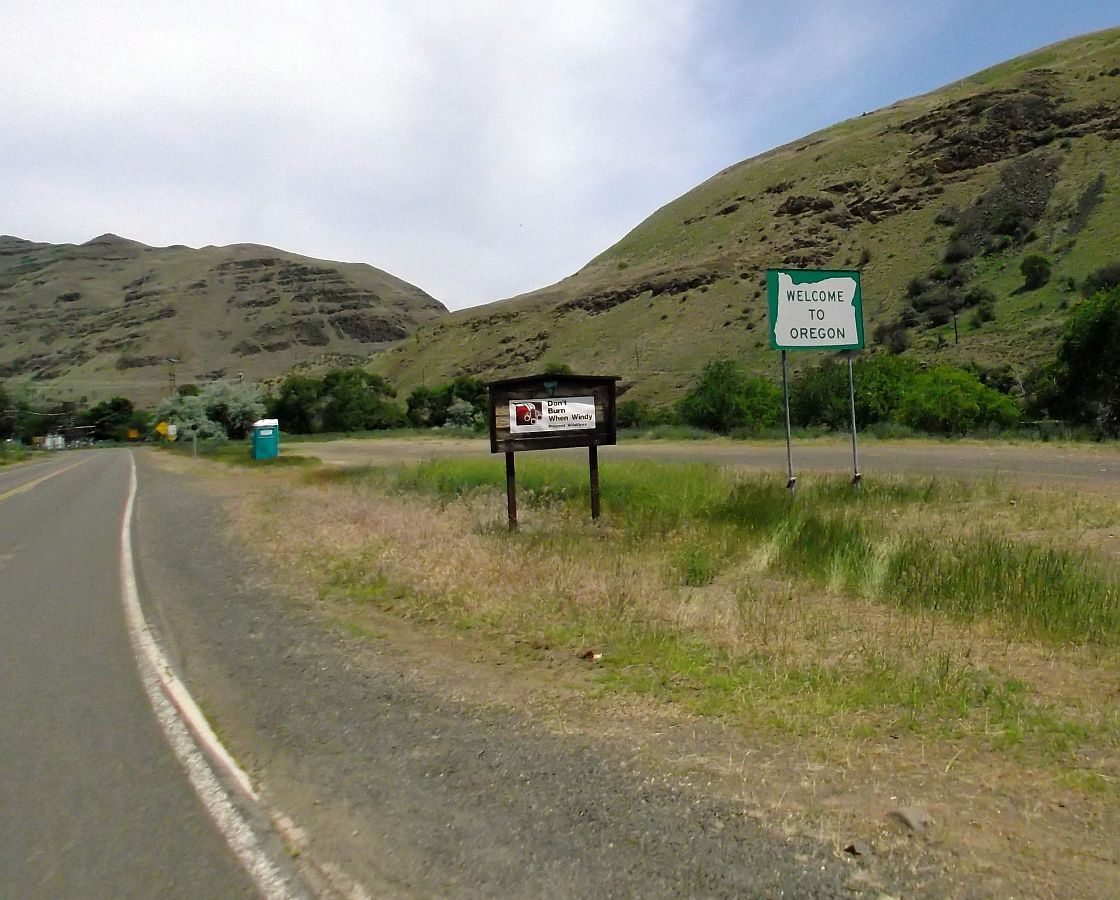 Following the Snake River down the canyon, the sights & the road....
...are creating a conflict in me...
...usually when there is a road like this...
...with so many twists and turns, elevation changes...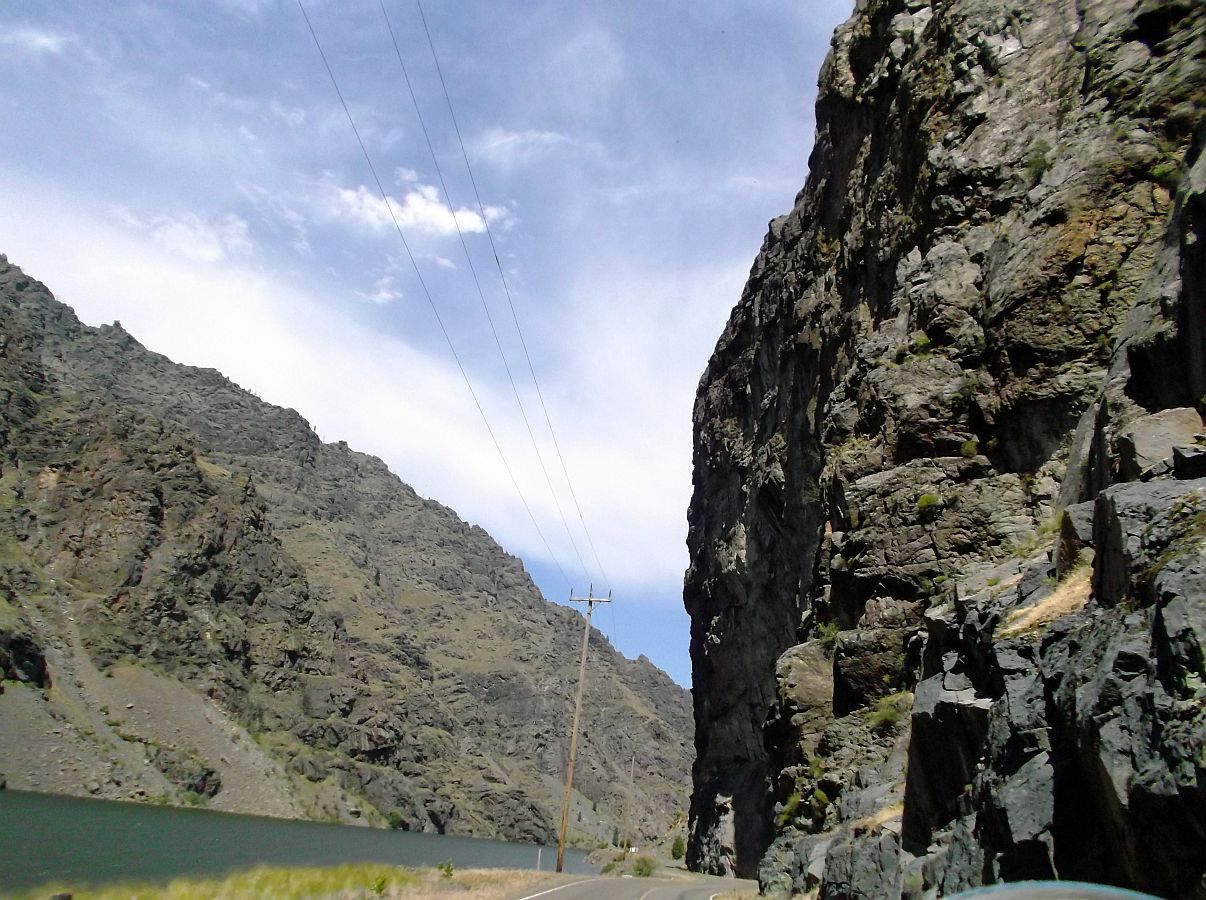 ...I like to hit the curves hard and enjoy the road to its' fullest. But the sheer vastness, and beauty of what we are seeing is having me slow down to take it all in.
Here we are, approaching the dam, getting near the end of the road.
After crossing the dam, the sights just continue!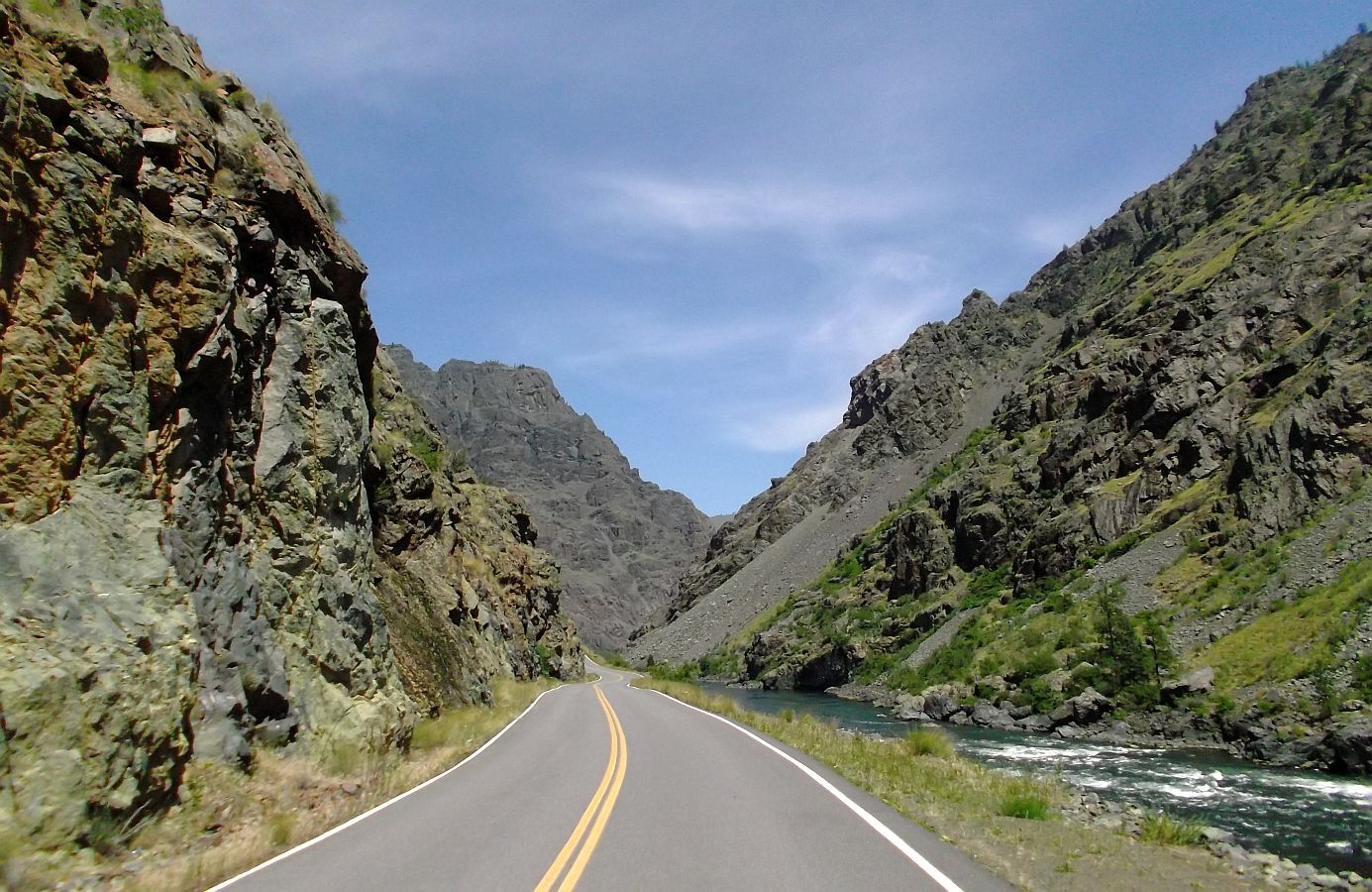 Approaching Hells Canyon Creek Visitor Information Center.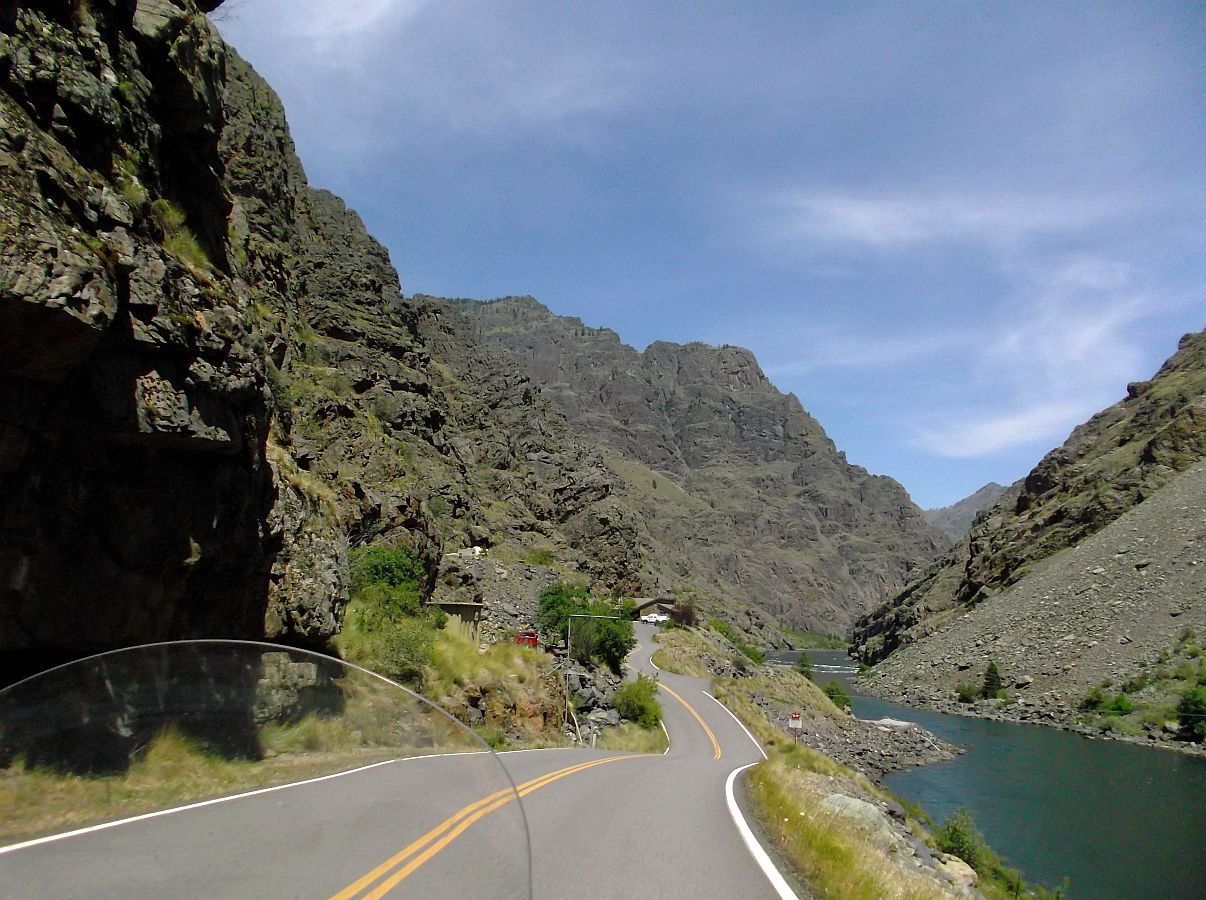 End of the road-
View from the parking lot behind the Visitor Center.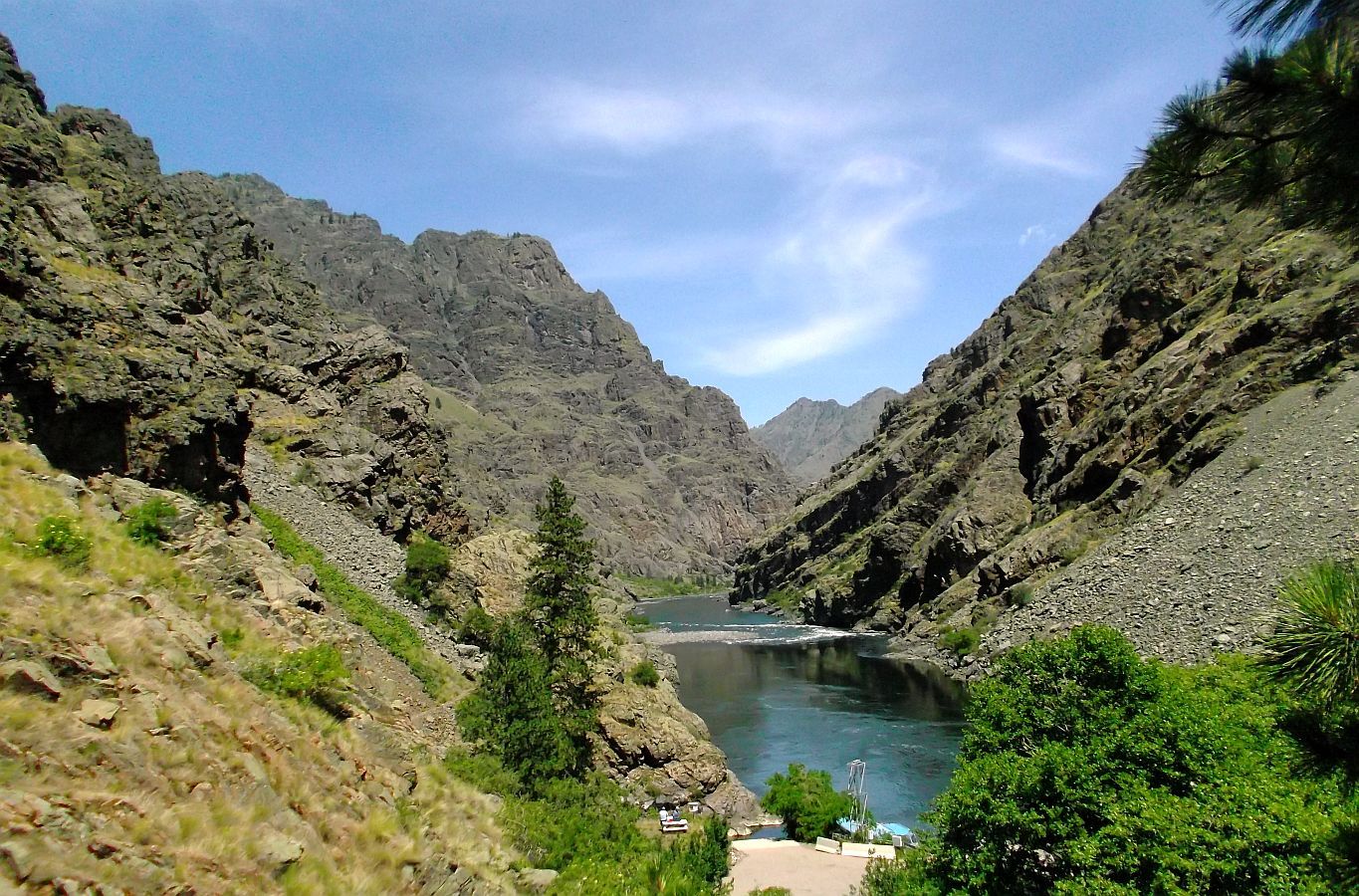 There are at least another 20 pics I want to share...doubling back thru HC, and then on up to New Meadows, ID.
Will continue the report tomorrow.