Day 18 - Exploring the Copper Mine in Bagdad AZ
We did not ride today.

Instead we learned more about the town of Bagdad, Arizona, and we went and visited the copper mine.

Bagdad is on of the last "Company Towns". From my understanding (Kurt may clear up/expand) the entire town is owned by the Freeport-McMoRan company.

They own all the houses and commercial buildings in the town.

You cannot live in the town unless you work for the company, or the company decides to let you live there as support personnel for people that work for the company.

Even the school is on company owned property. There is no municipal town government.

The very unique dynamics of everyone either working for the company, or in support of the company, make for a very community oriented atmosphere.

It is a very interesting place. You can do a google search on it to read more. Here is one link that give a bit of the flavor- Bagdad, A Company Town


We went to the mine (the entire reason the town exists) and were blown away by how big it was. It is an open pit mine that operates 24/7.

It is 1.5 miles across and 2000 feet deep.

Photo of Sally, Kurt & Kevin looking across it-







A partial view-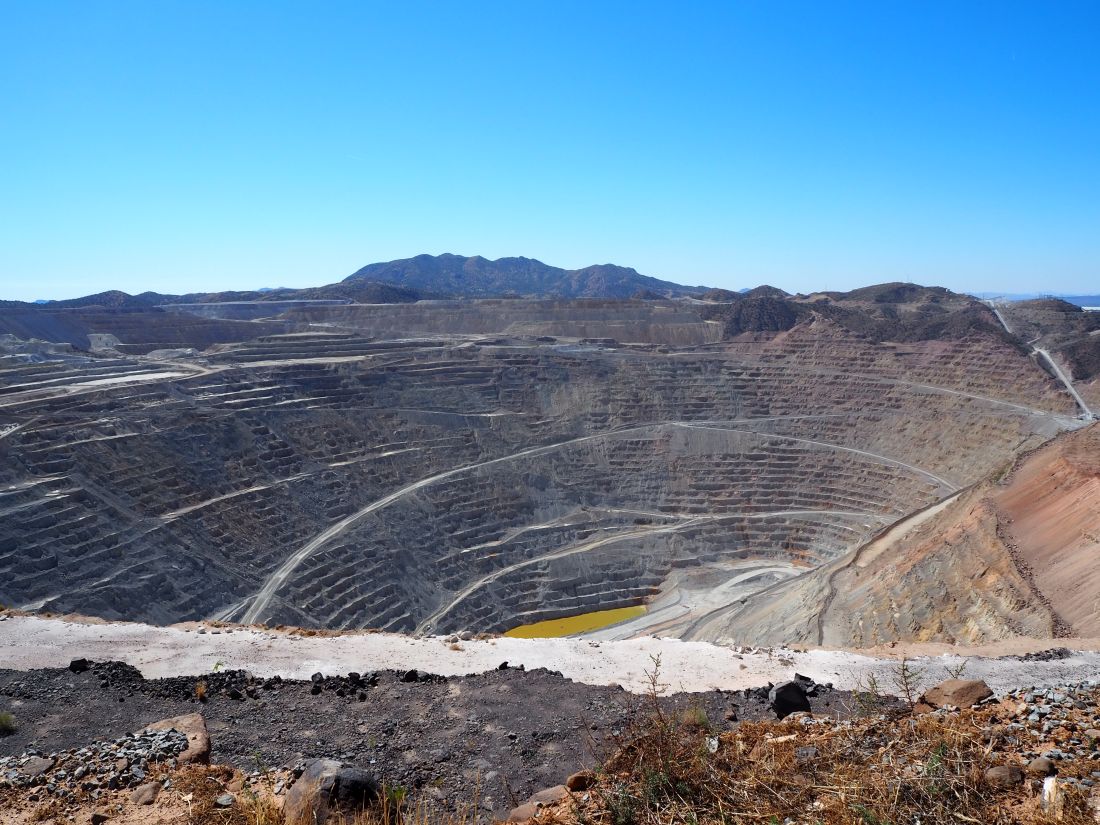 A tire from one of the trucks-









They do not look that big in this photo...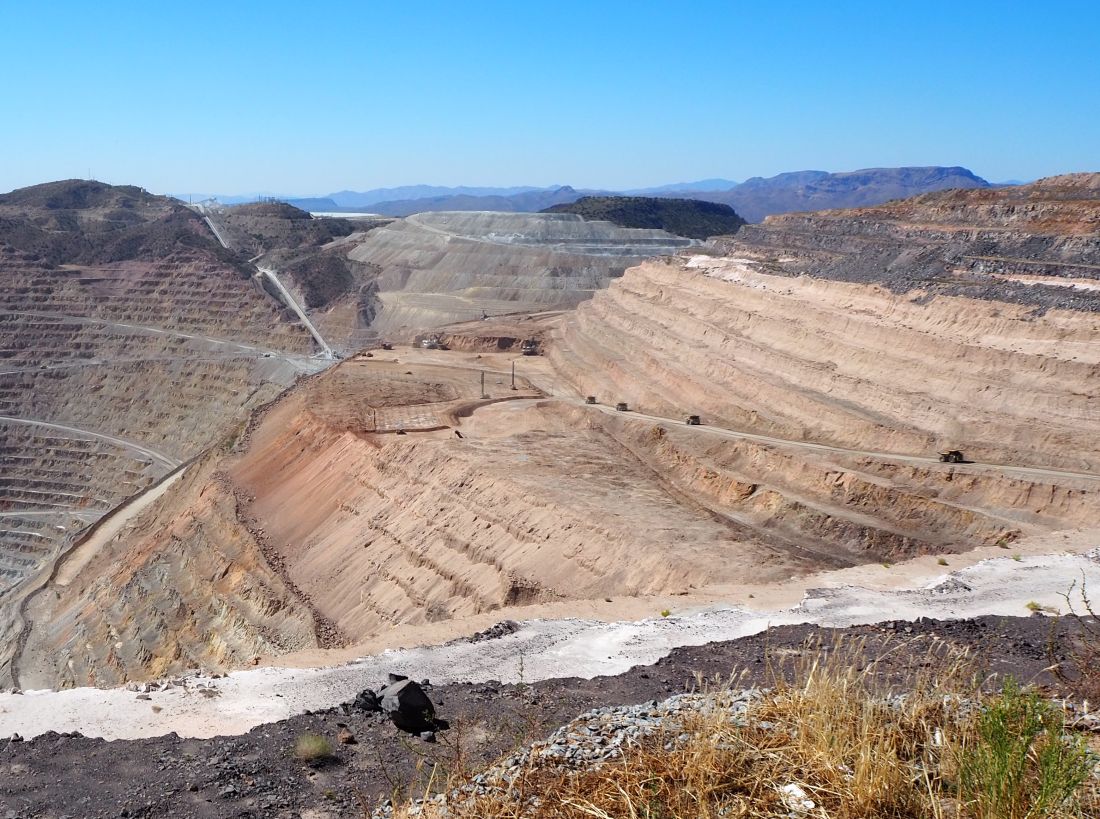 ...you might get a bit more perspective in this photo...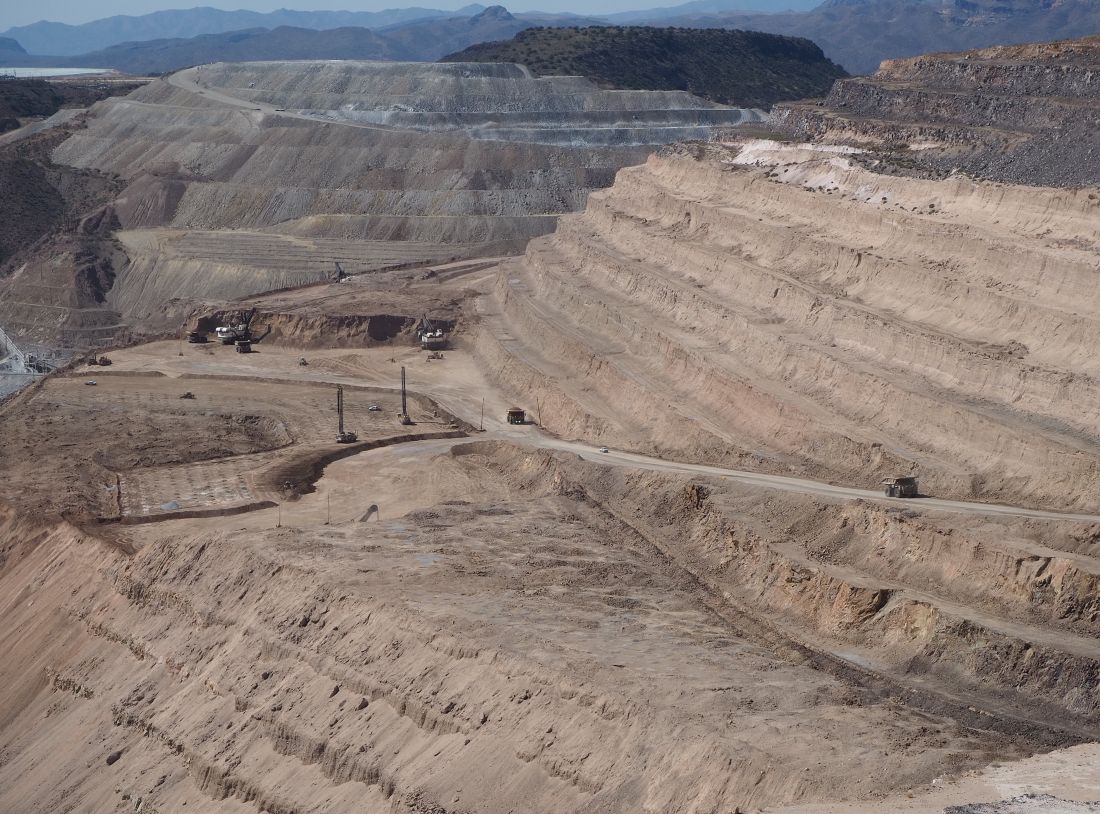 ...ok, here's a bit closer look...








...look at the difference between the pick up truck on the left and the ore truck on the right...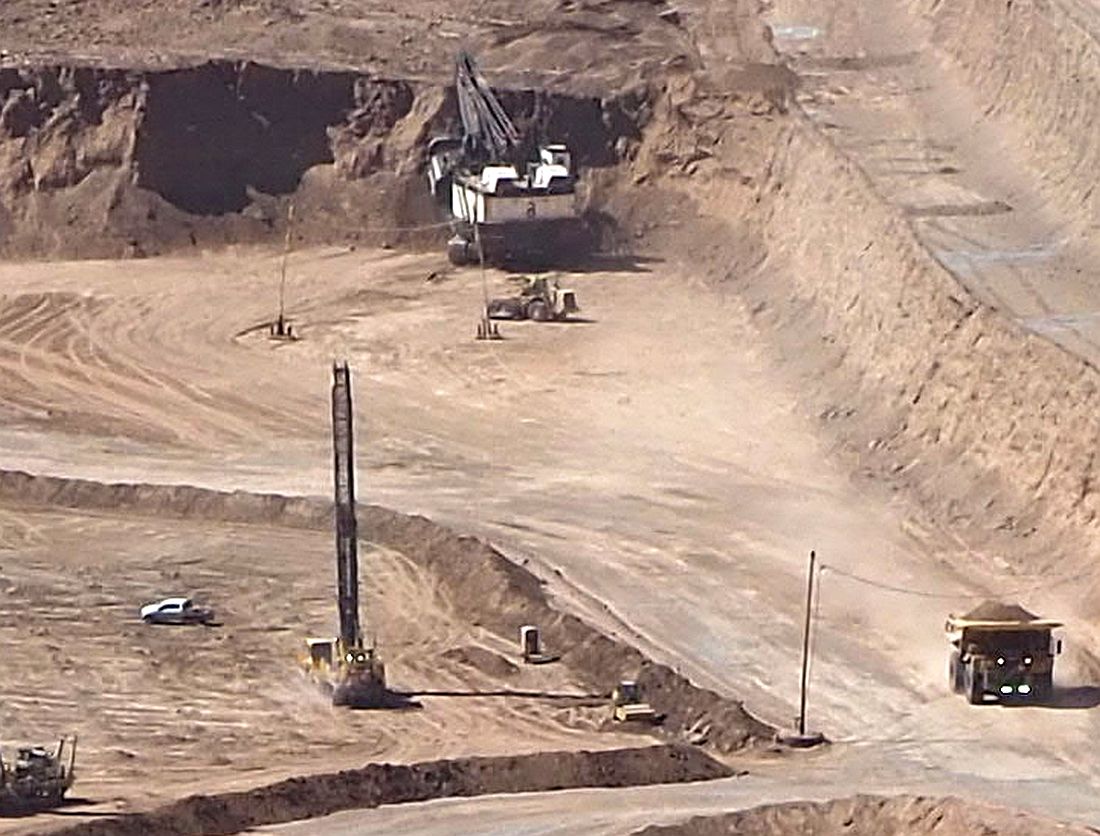 ...there are so many interesting details about this place. For example, none of the equipment is trucked into Bagdad...they are all too big to go down the road. The parts are trucked in and they are assembled onsite.

Here is a good example of how HUGE the equipment is, how big the roads are. That is a full size 18 wheeler on the right.







After visiting the mine, we had a nice meal at the Company Restaurant.

Then, back at the campsite, loaded the Tri Glide back up for our trip home tomorrow.

Later that evening we sat around a fire and had a relaxing time visiting with Sally and Kurt.


This is the end of this report. The rest of the way home is without a camera, no ID, including no drivers licenses.

We have the truck, the trailer, the Tri Glide, cash and our health.