Day 9 Continued.
Day 9 Continued.
I have 20 more pics ready from the 674 Mary took.
It was really quite an amazing day. We did think about staying in the Valley floor for the night, but it was warm, and we had hit all the roads (there's not much) and we were sort of antsy to ride some more.
We're both really comfortable on the TG, having it set up just the way we want it...after not riding much, we both feel really at "home" settling in for some riding.
Another pic from the Valley floor as we start to make our way toward Tioga Pass.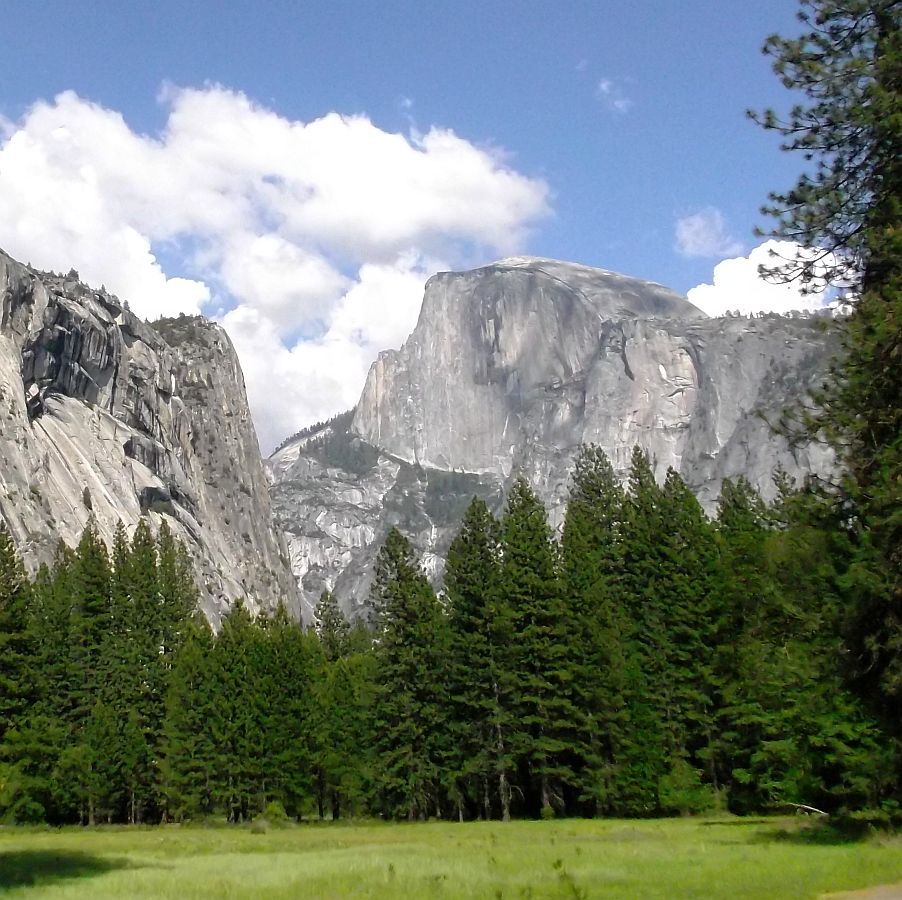 I apologize if I'm boring you with so many pics...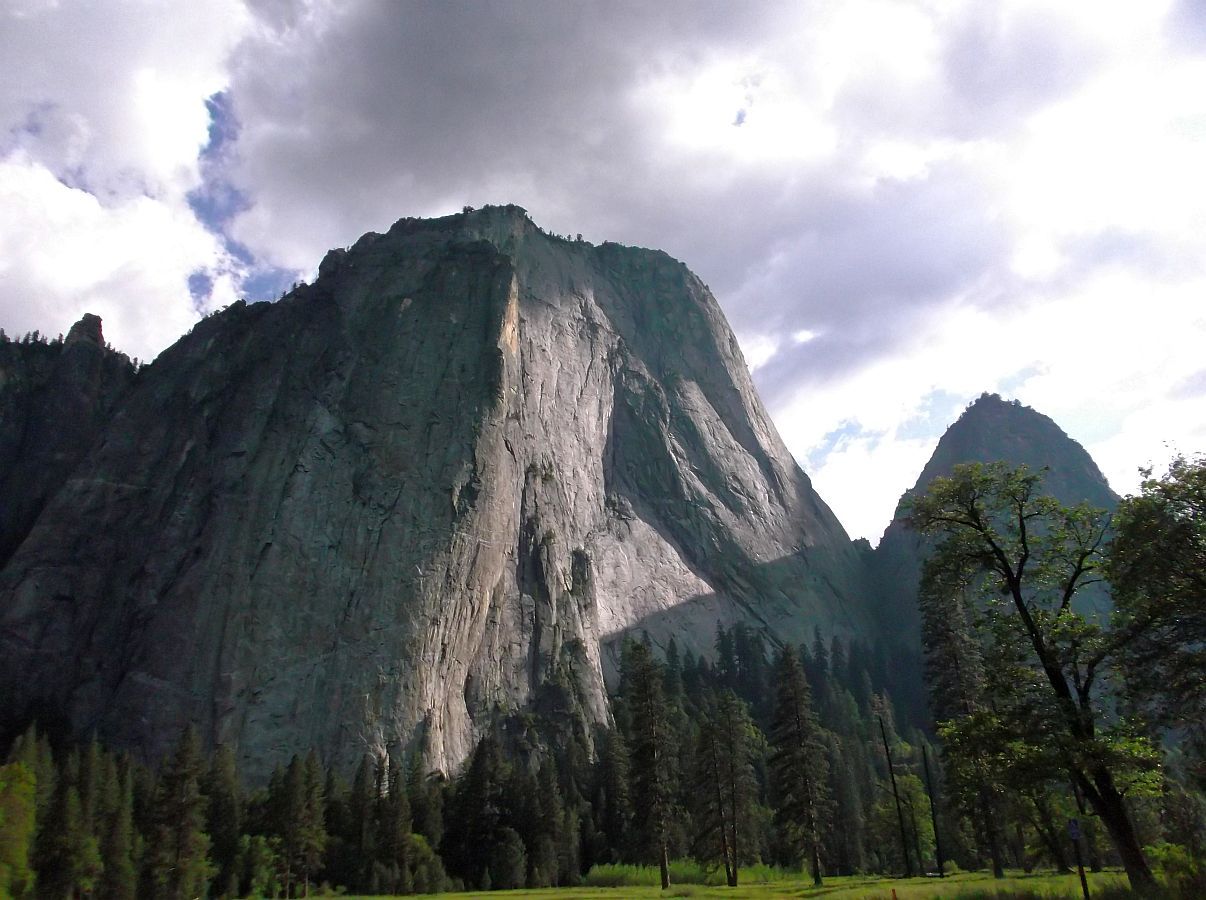 ...these huge rocks/mountains are just awesome, there are fantastic sights everywhere you look.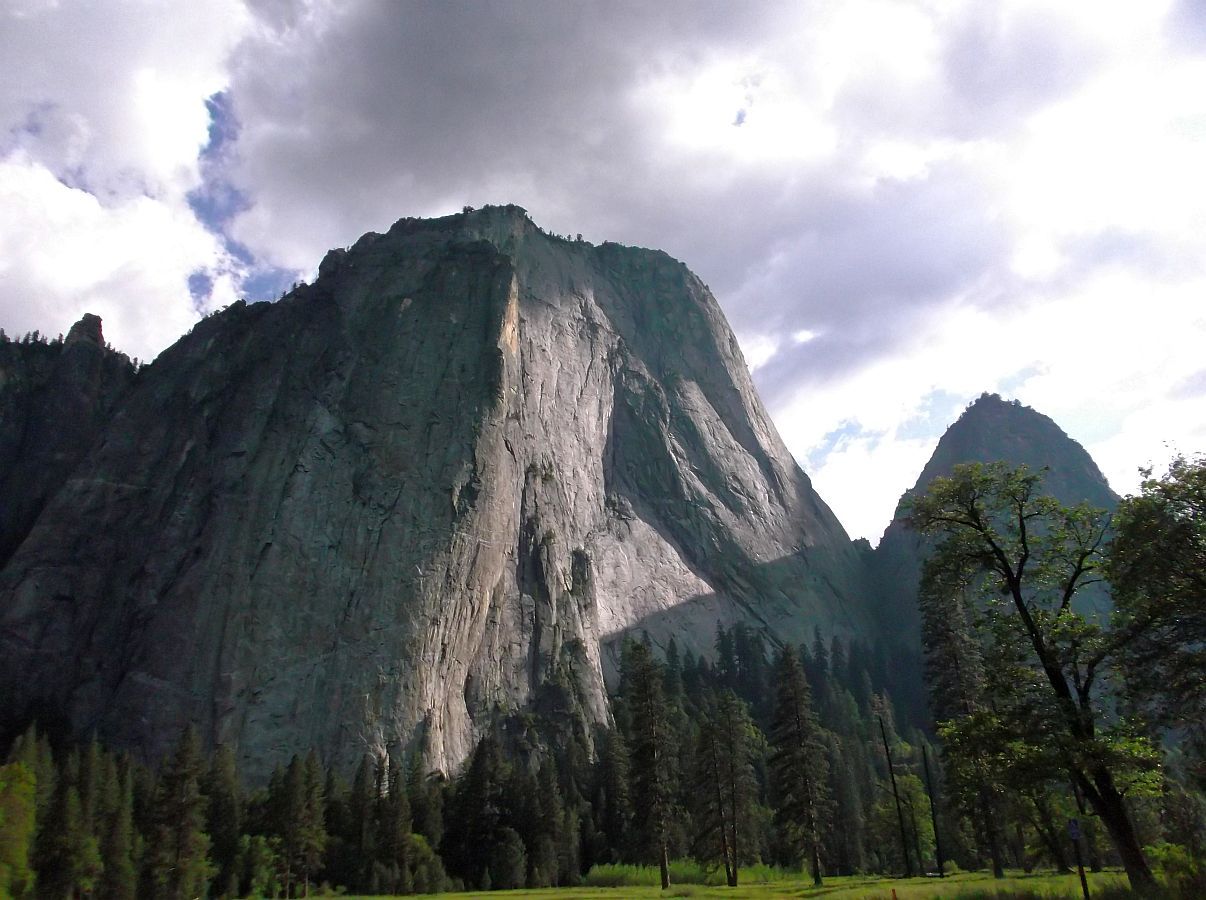 In the interest of keeping this one day to only 40 pics, lol, I am cutting out huge chunks of the ride that were just as scenic.
We are quite a ways up the hill now, and pull into a turn-out to change out the batteries in the cameras and this is what we saw....
...of the three deer, one ran off, but the other two stayed within 50 yards of us for the entire time (about 15 minutes) we were there. At one point we both were off the bike, walking around taking pics.
In the pic above Mary is smiling because one of the deer actually came closer to the left side of the bike and she just sat there seeing how close it would come.
After a bit we realized they were not leaving...so off we went up the hill. Check out this shot Mary took looking up the mountain side of the road as we were riding!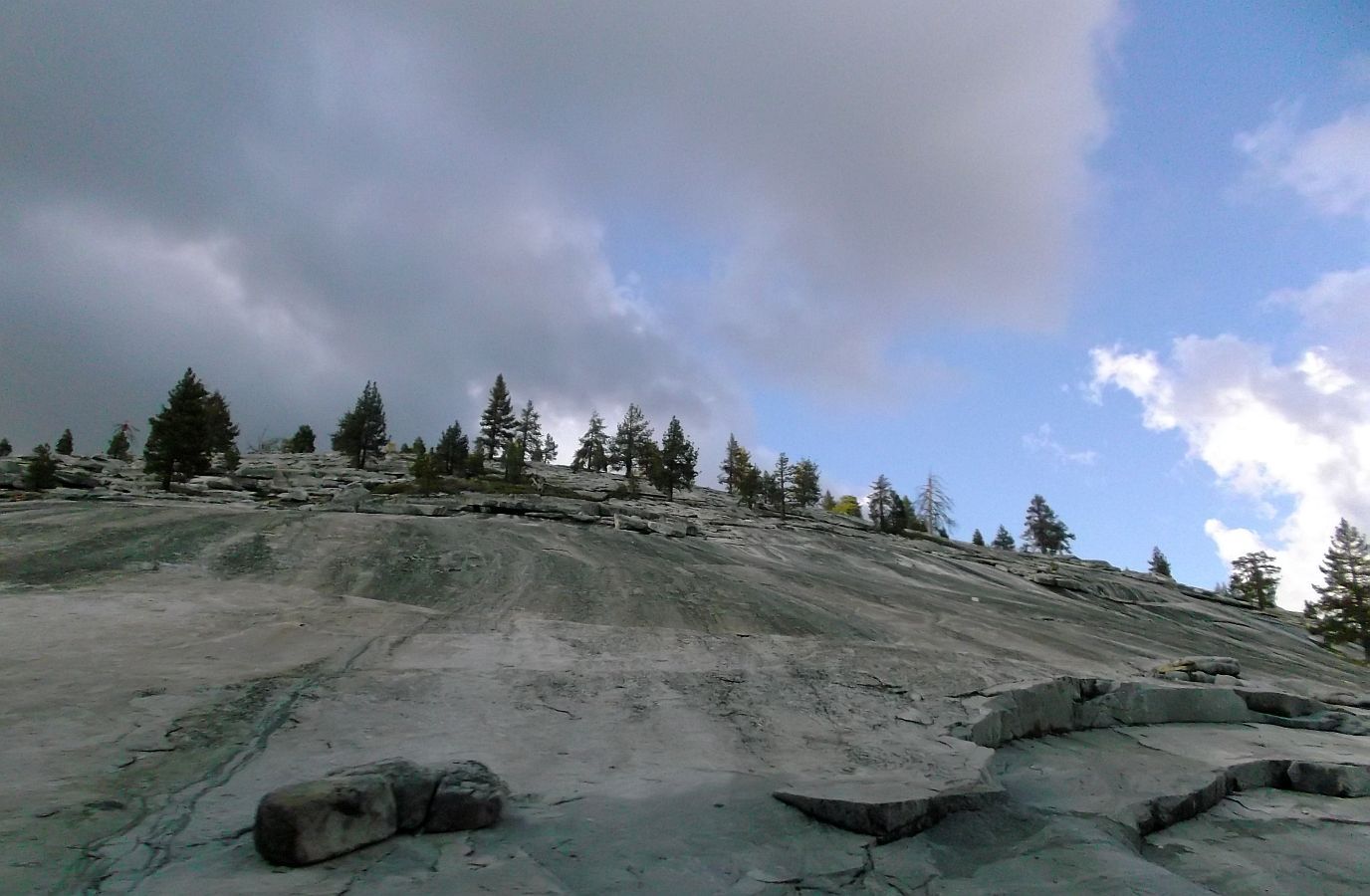 We're really enjoying the good road (my personal definition= good surface, elevation change & curves
), the fantastic scenery, and...
...the fact that it is cooling down from the 91* it was on the valley floor. It's now in the 50's, on a great road, very little traffic, and it's one of those times where all is right.
What can I say...
..Tenaya Lake. Absolutely amazing.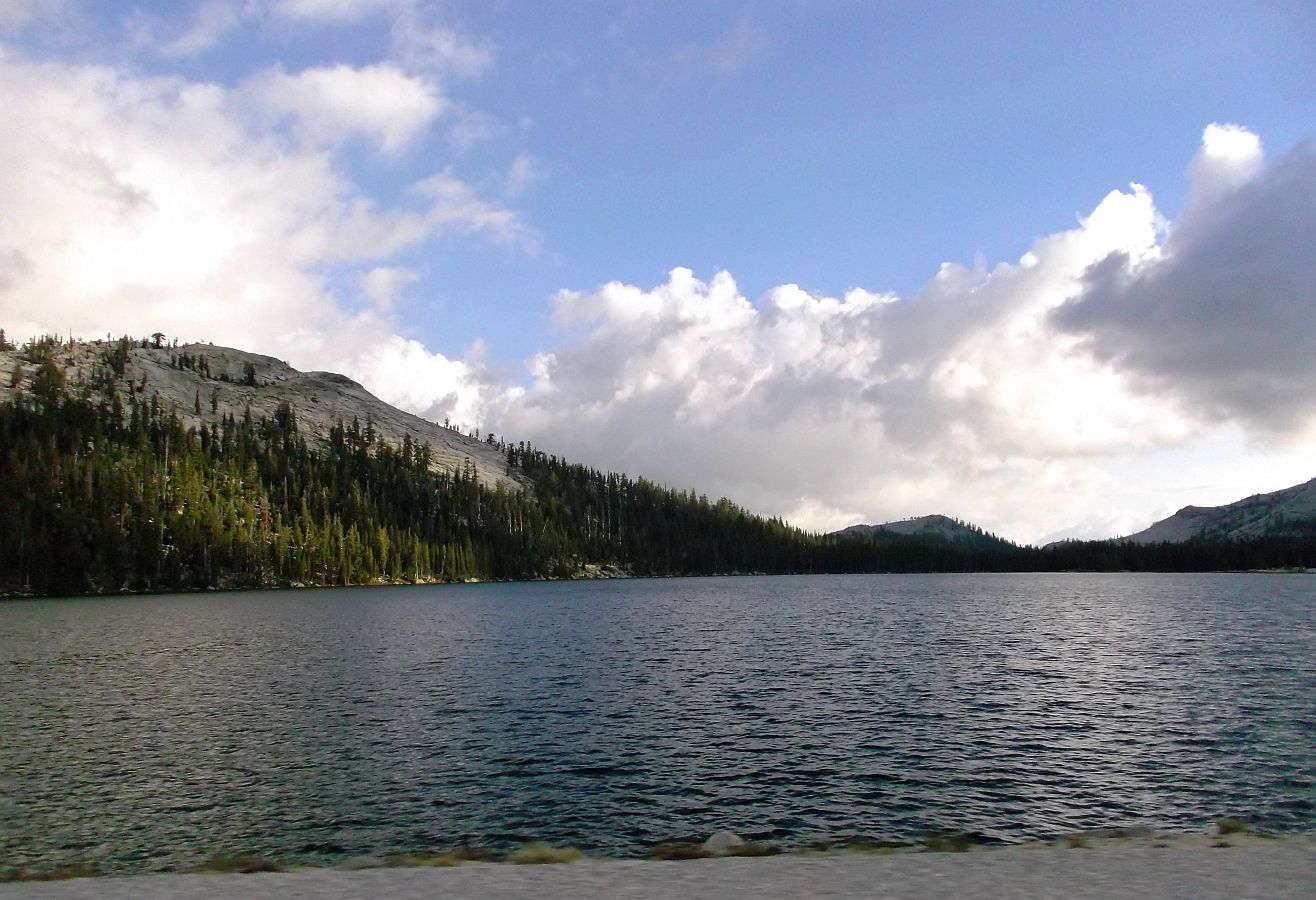 More in next post