Day 33 Continued-
Day 33 Continued-
The 550, aka Million Dollar Highway is an amazing road to ride!
Right near the beginning of it, outside of Ouray, is a scenic stop. That's a lotta water!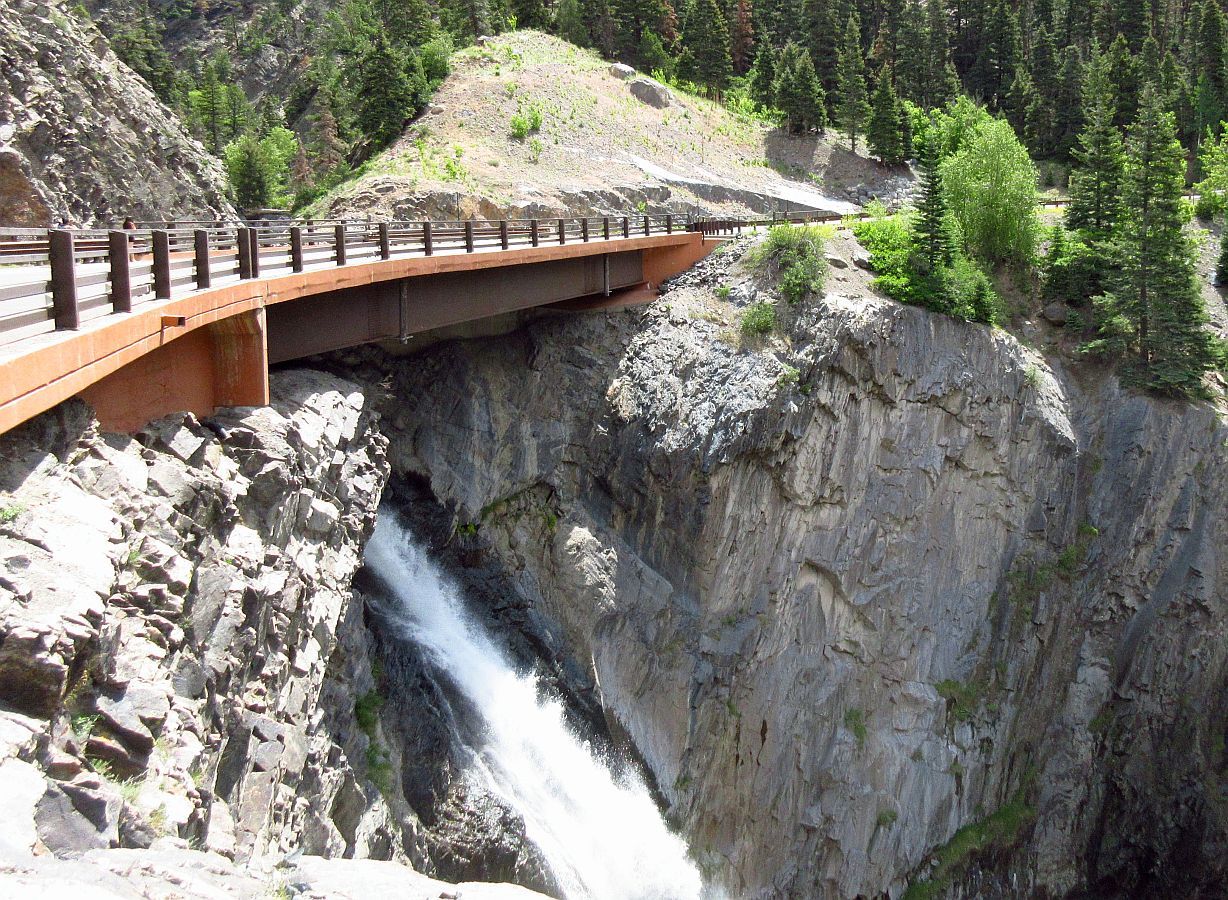 They have quite a bit of information on how it was built, pictures from the olde days, and there was this old fart wondering around the area. lol
Looking over the edge at this stop.
Back rolling. Not the place to be doing anything but paying 100% attention.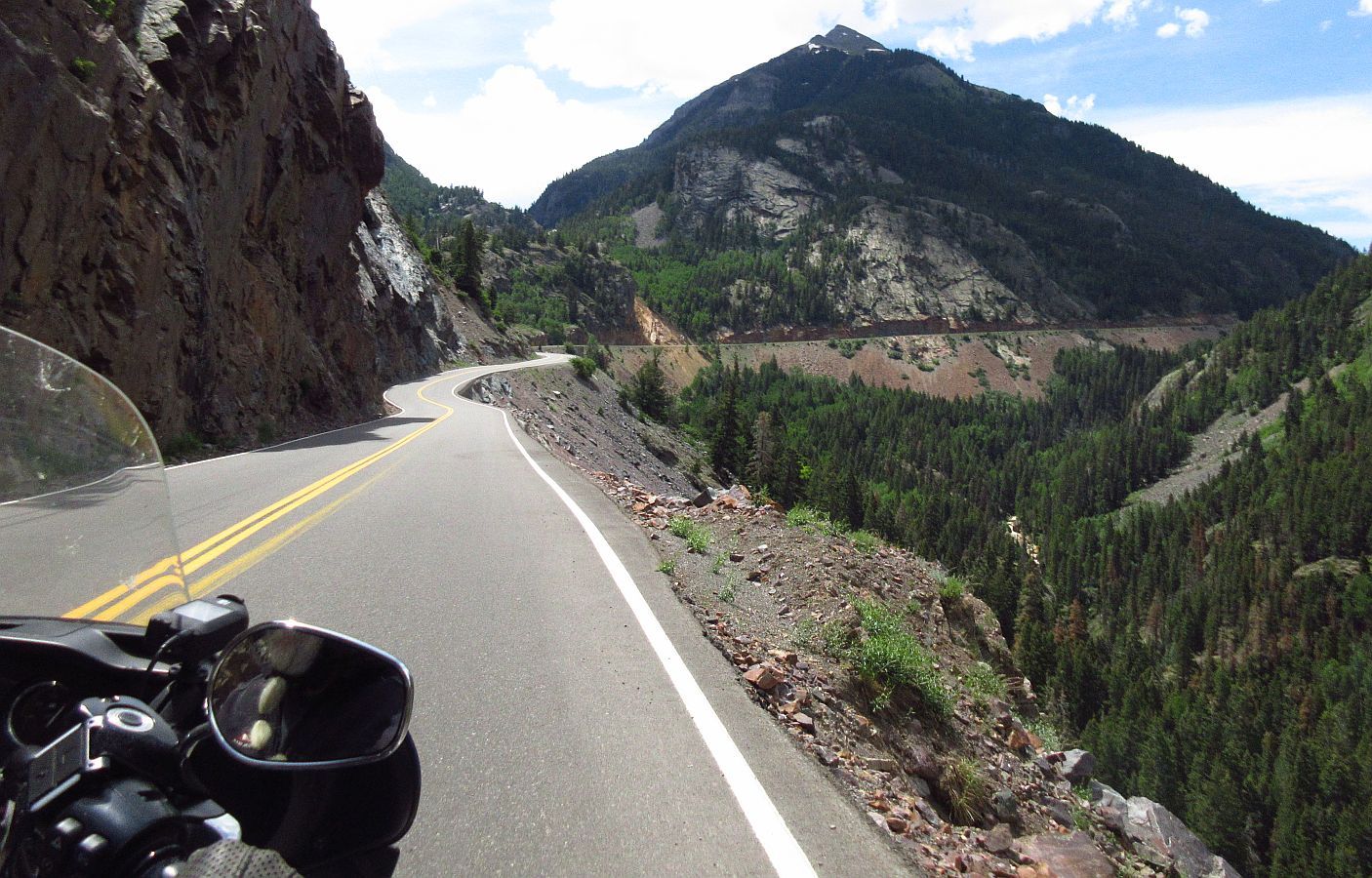 This pic was taken as we were riding, Mary reached out and took a pic down the side of the road.
A look back...
...anther view of the road we've just traveled. Incredible amount of work to get this road cut thru!
Views everywhere we look. The water coming down the mountain did look much bigger in person than it does in this photo.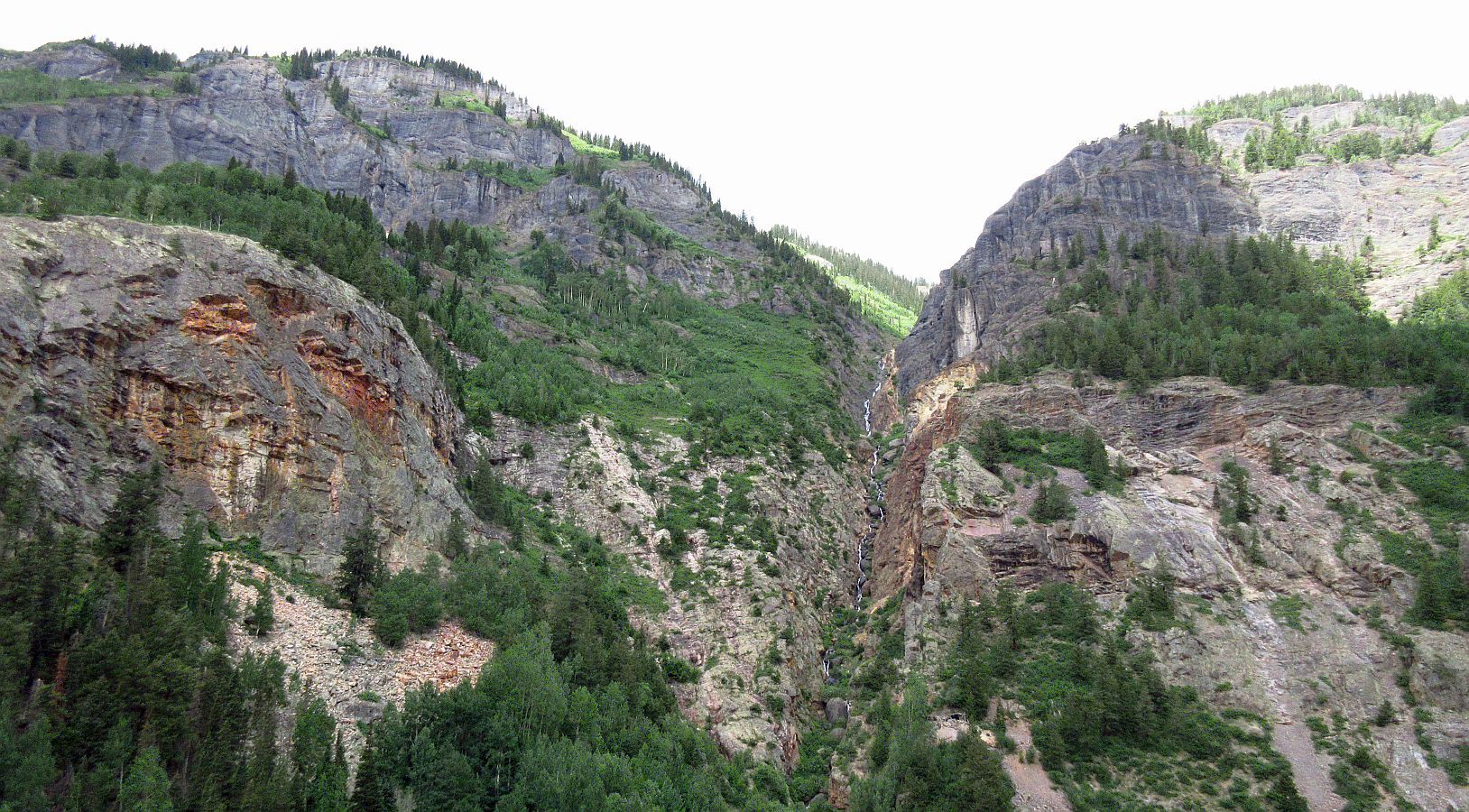 This is definitely a fun road, even though we are sort of taking it casual today.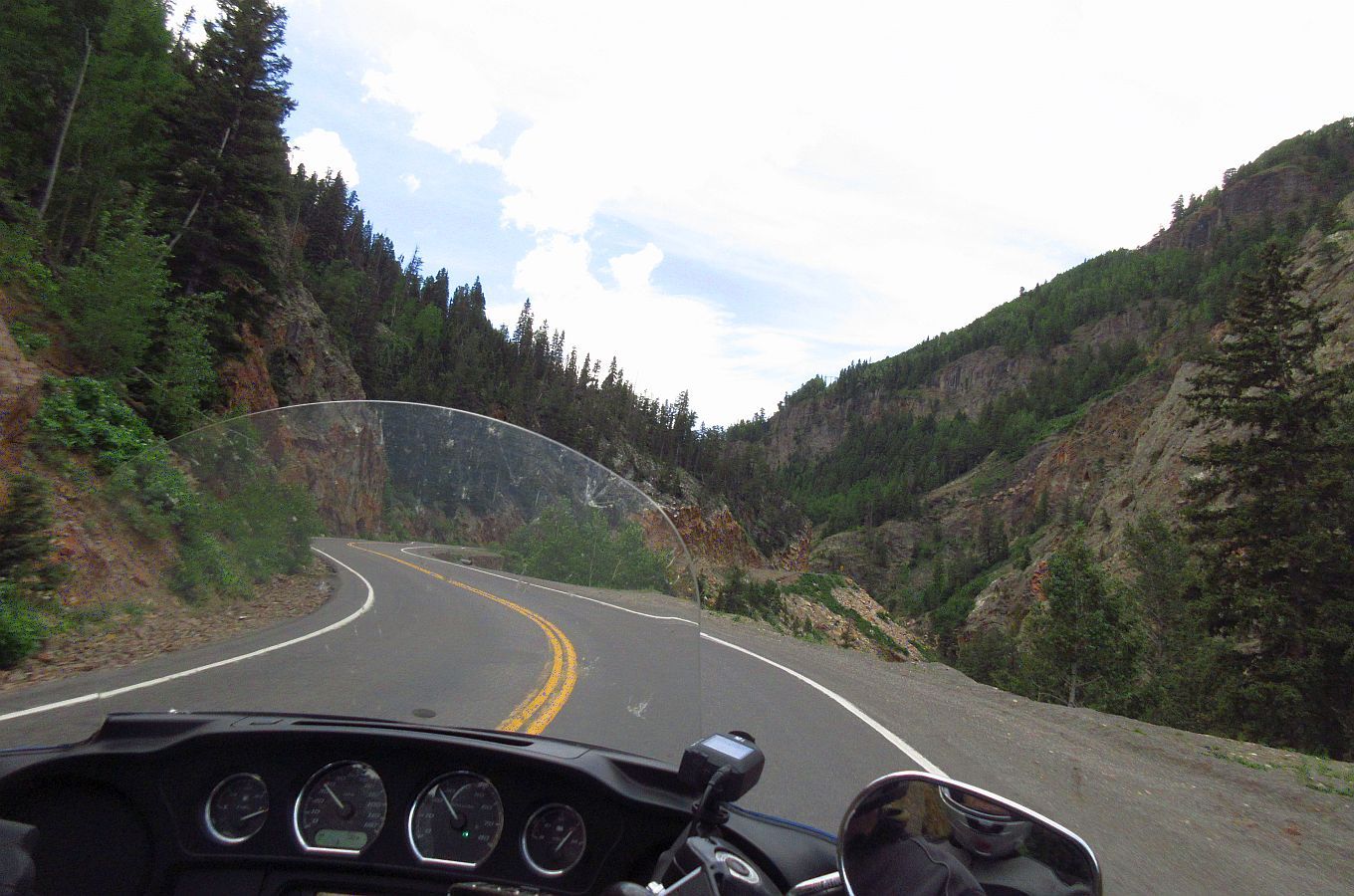 More in next post.