Ride to Durango continued.
Ride to Durango continued.
Well, I am cutting out big chunks of the ride, but still am looking at 60 or more pics before arriving in Durango. Hope y'all don't mind...just so many good pics to choose from. I'm just posting a small fraction.
Everywhere we look, we are amazed...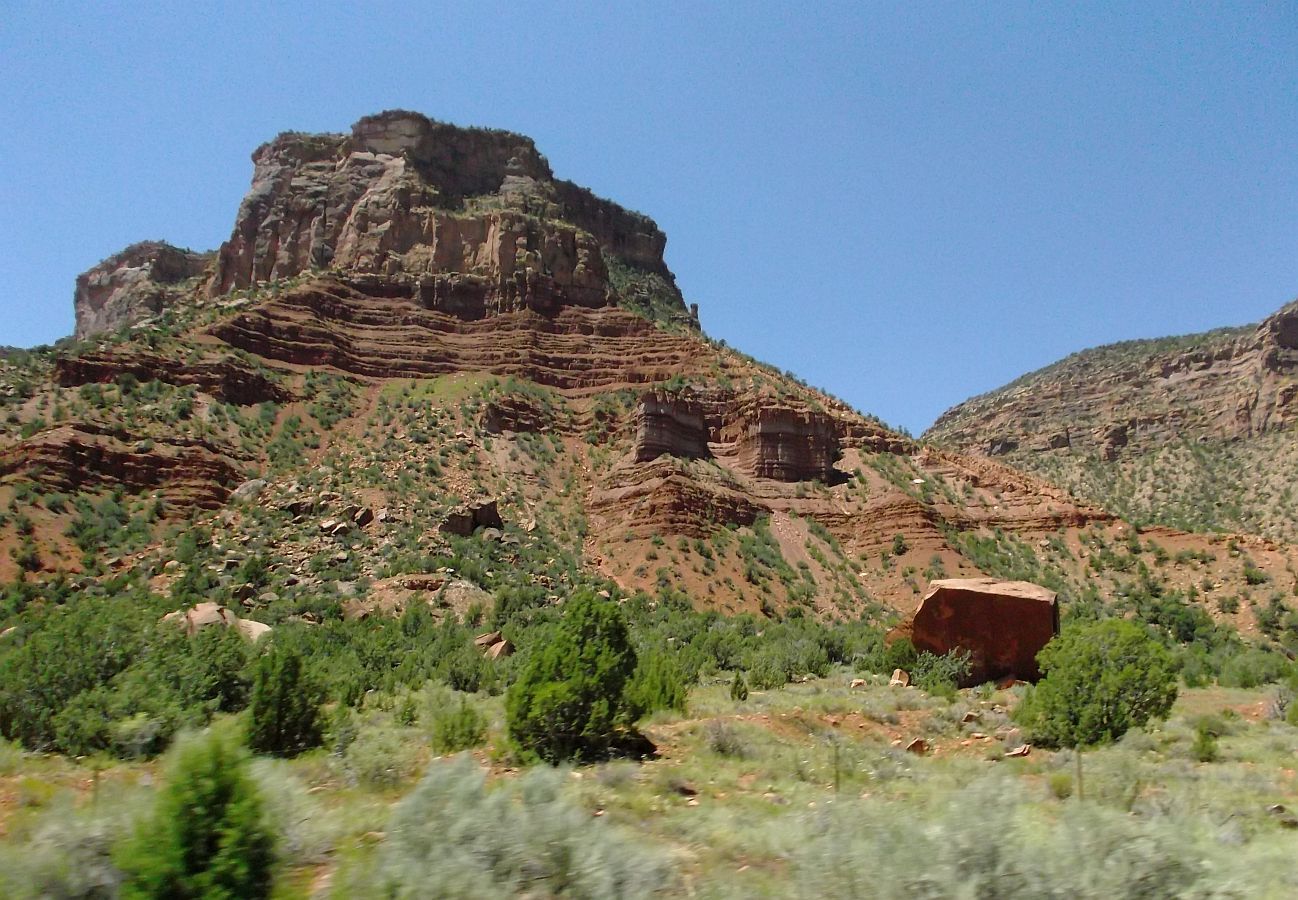 ...the road is great...
...the views are great...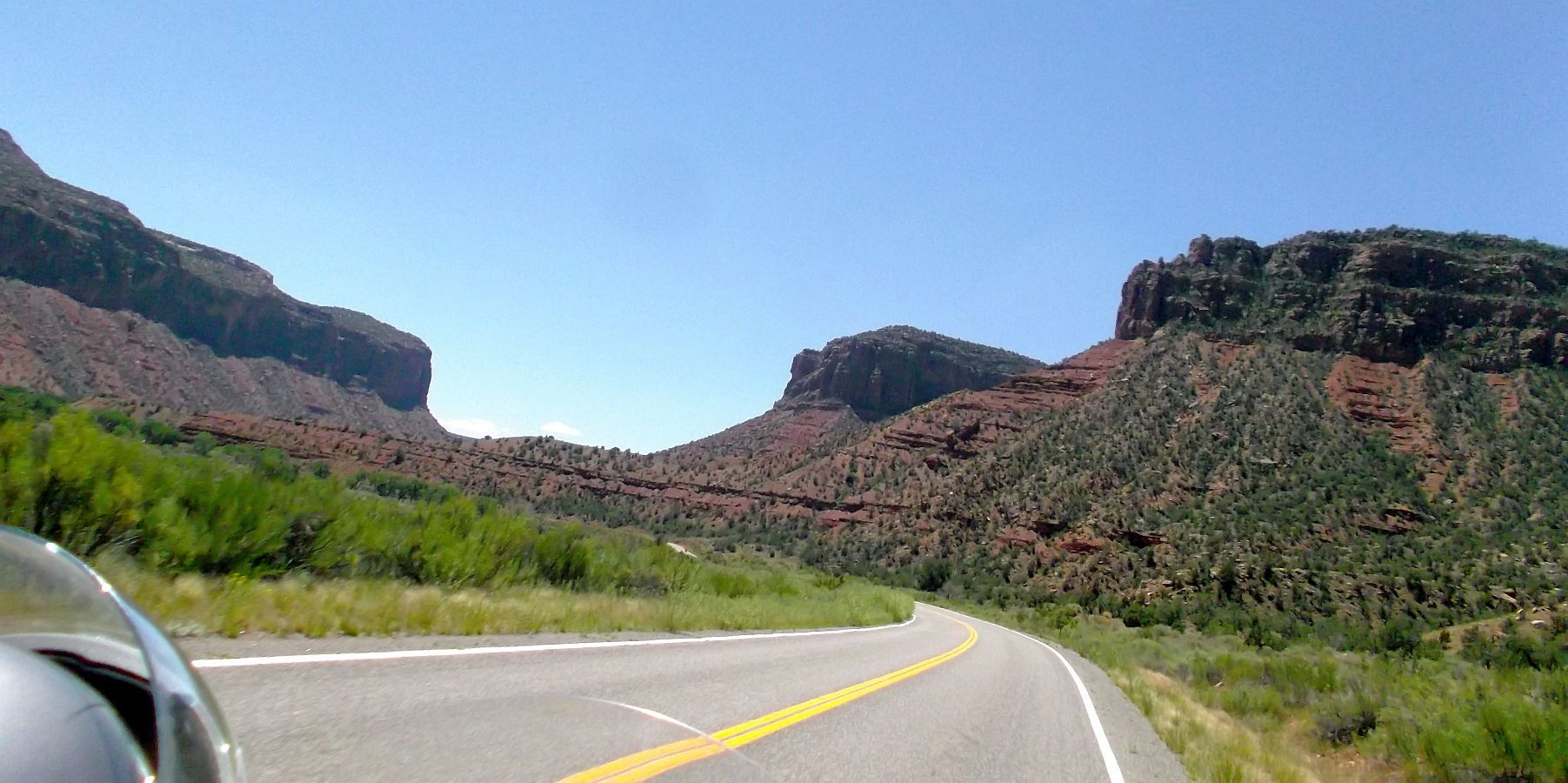 ...and the curves are seemingly endless!
There is very little traffic on the road...hardly any at all, but we did see this motorcycle enjoying the curves too!
A different perspective.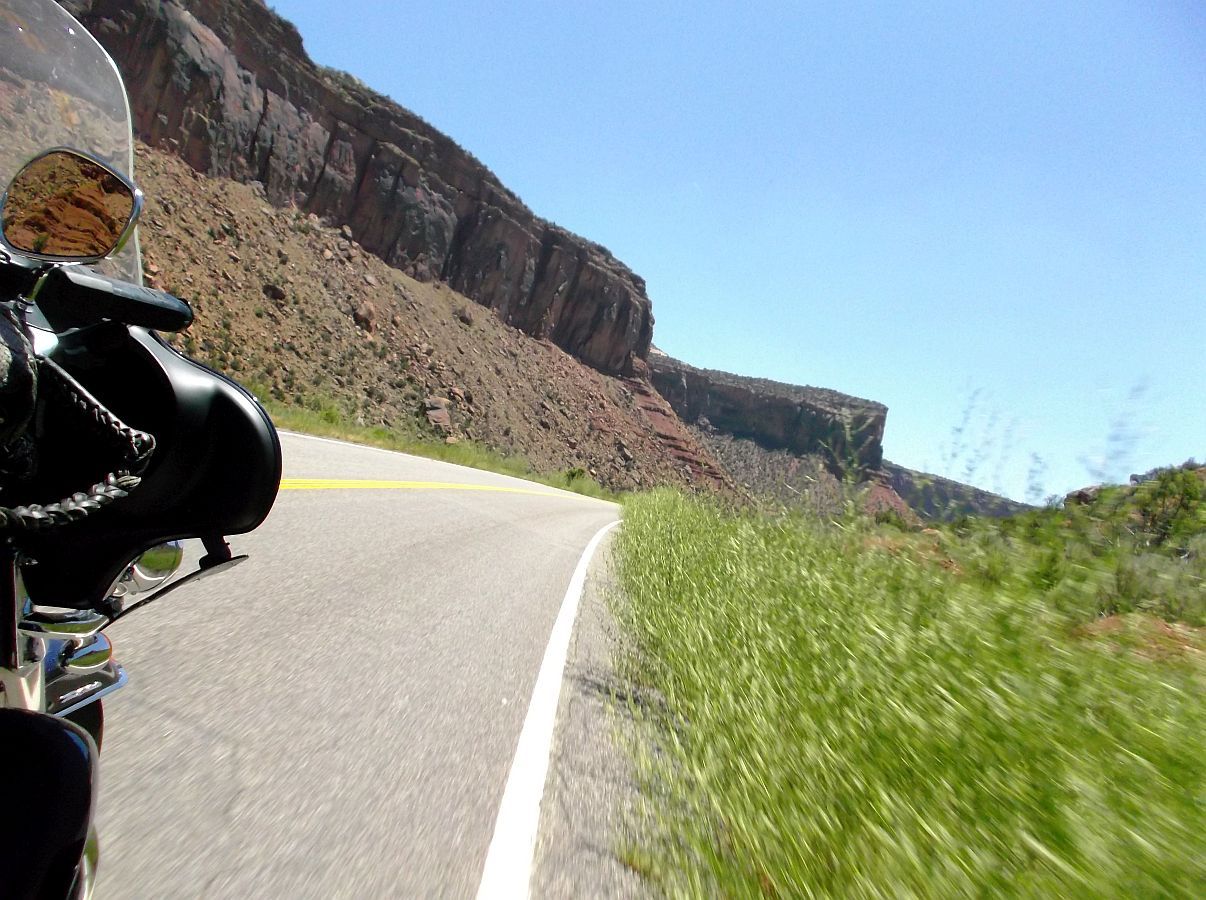 This road is a blast!
Another shot out to the side.
These curves with the high grass right on the side were some of the ones I was most cautious with. Never know what it is hiding. Dawn, at our shop, was riding passenger a couple of years ago, a rabbit ran out, hit her leg and bounced up into her lap! She had to literally throw it off her lap...this all happened at about 60 mph.
Curve after curve.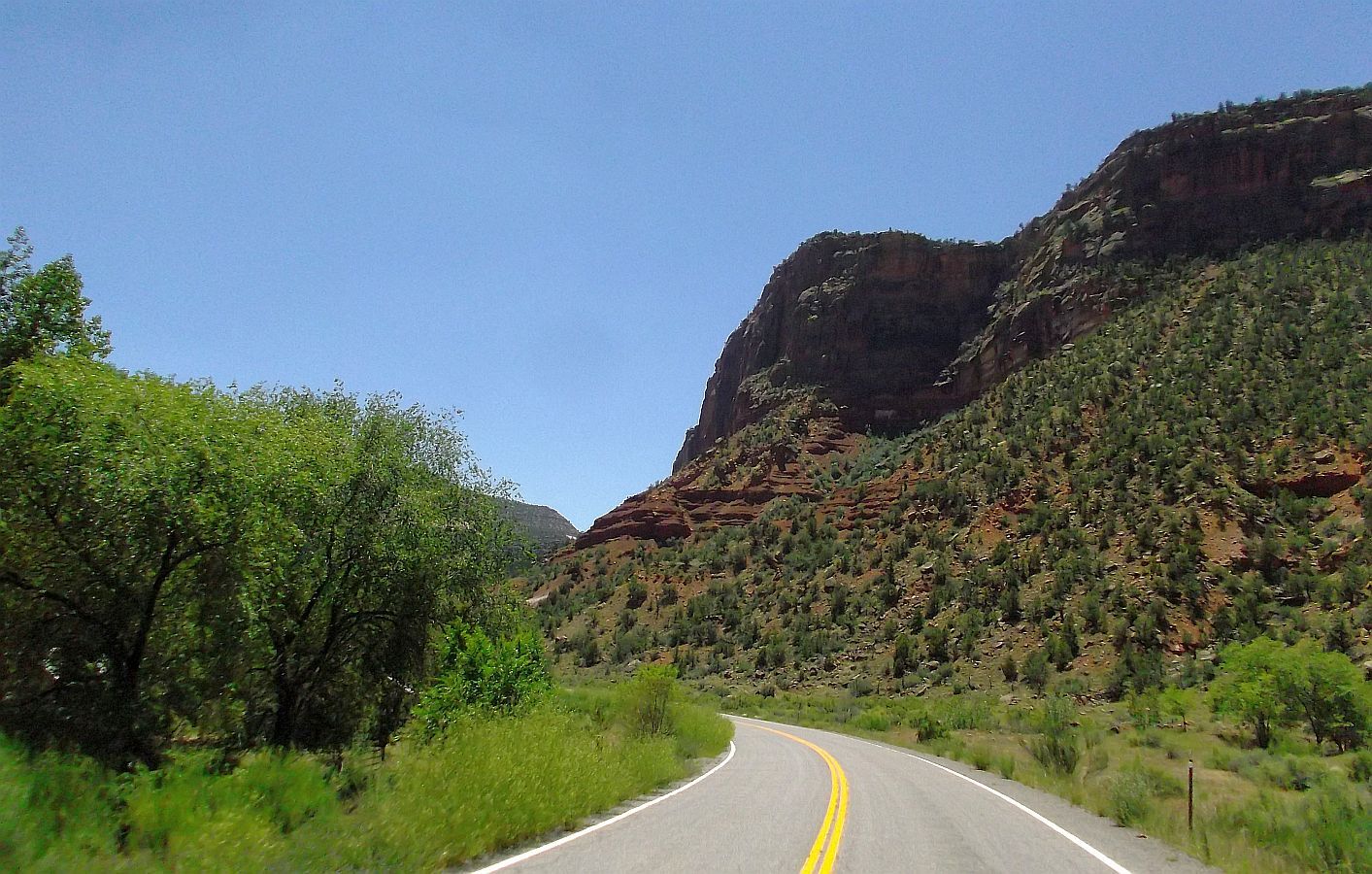 Followed this river off and on through the entire canyon...rarely was it this close to the road.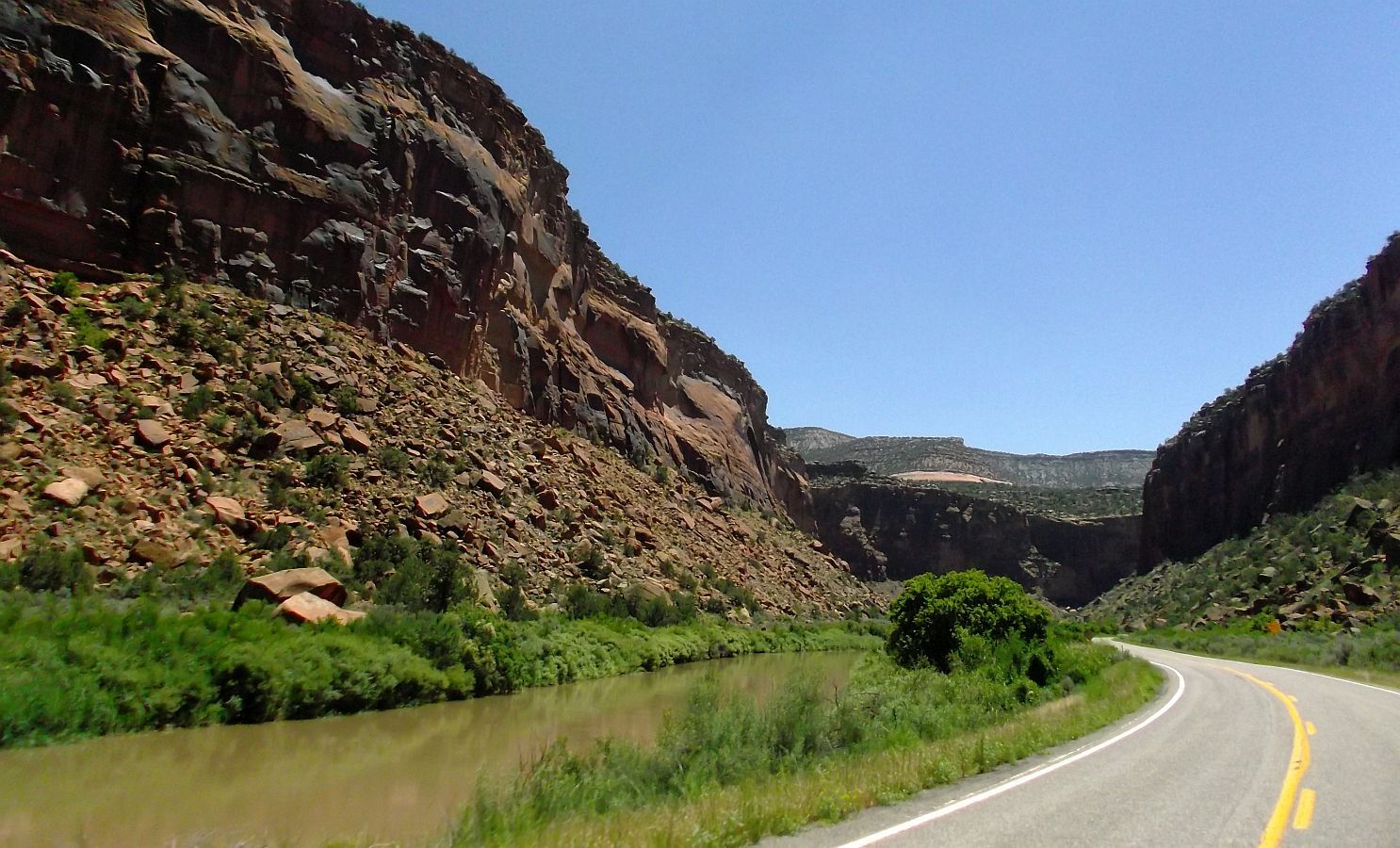 More in next post.