Ride to Taos continued.
Ride to Taos continued.
Another shot across the bridge to the other side....it is a long way down, AND a long way across!
We were both enthralled by the land here...this panoramic might give a little taste of what it was like.

Rain has been threatening the whole time we were here...
As we left, for the last bit of riding before Taos, this is what we saw to the left...
...and this is what we saw to the right....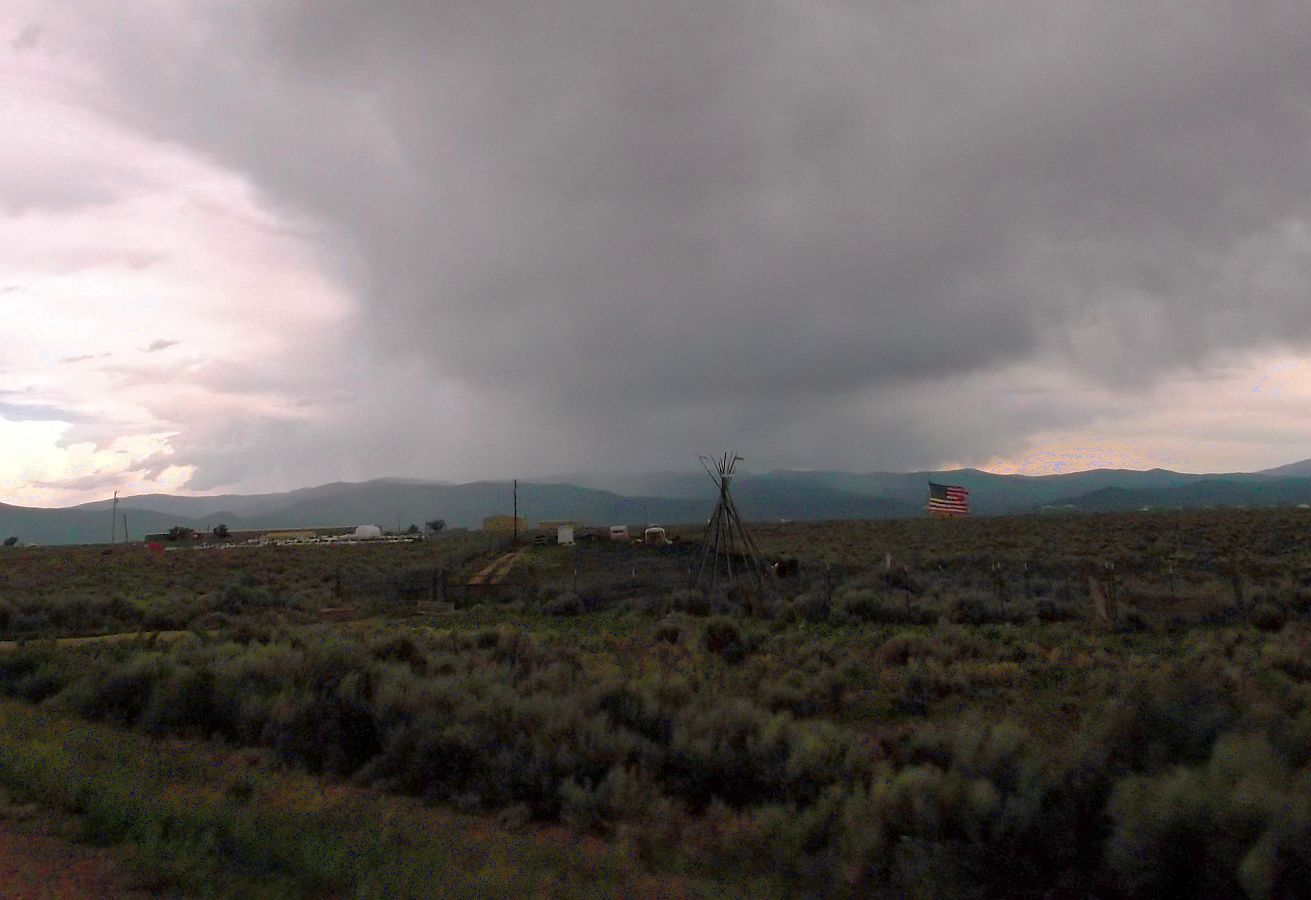 ...but this is what it looked like straight ahead. We got just a few sprinkles between here and Taos.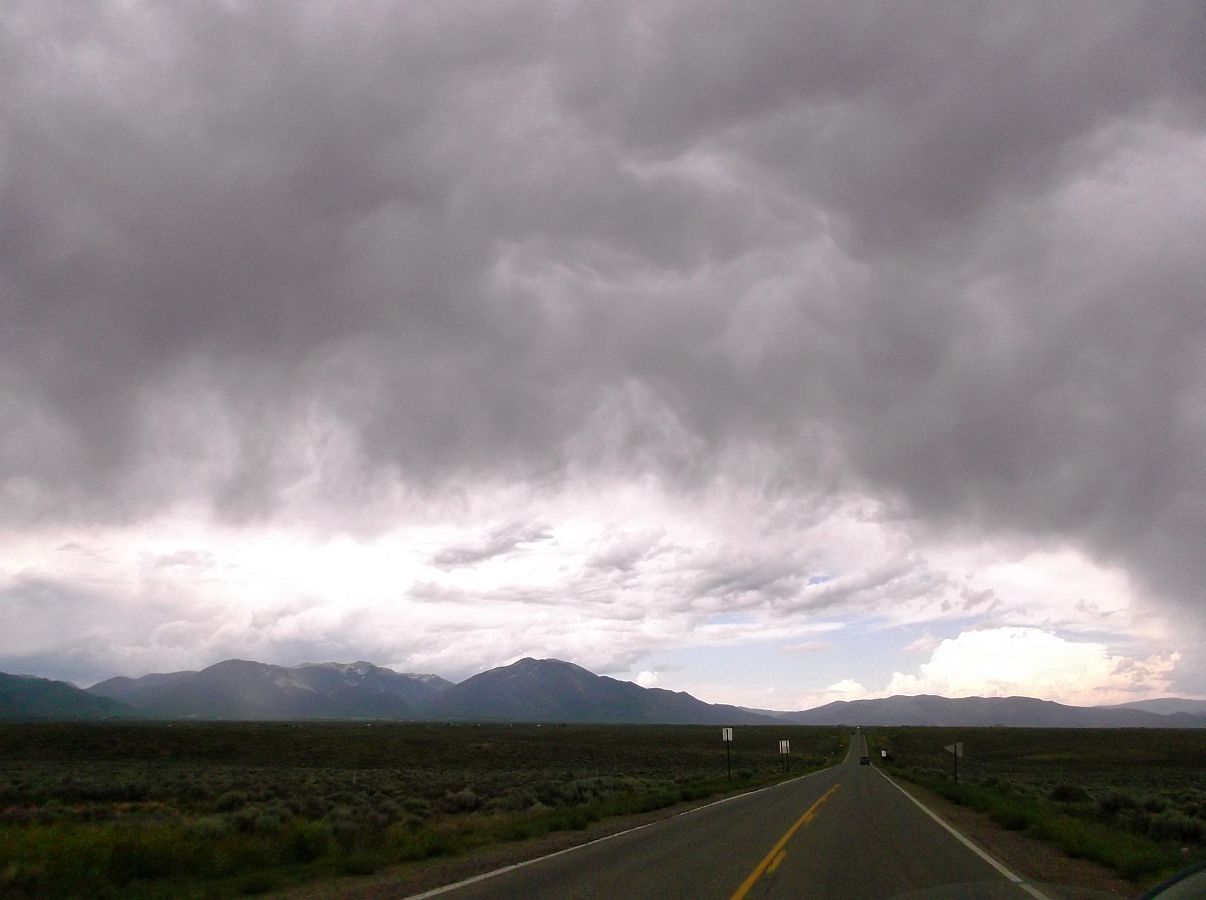 TAOS!
After we rode thru town to get to Marys' favorite home away from home (Super 8), we unloaded and then went to the grocery store. Within 5 minutes of being back in the room, the wind kicked up, and it poured rain until early morning.
Our plan tomorrow is to take all secondary roads thru the rest of New Mexico and Texas, then on to Elk City, OK. Weather is looking iffy...tomorrow might be the first day we wear the rain suits!
More coming soon.