Ride to Durango continued.
Ride to Durango continued.
We're starting to come out of the canyon we've been riding in...
...but there are still curves as far as I can see.
We stopped at this gas station/car wash in Naturita. Bunch of bikes there. We're at 5400 feet elevation, and this is the warmest it's been today. 98*
Filled the tank, hydrated a bit, talked to some of the guys coming and going...none had been on the canyon route we just finished.
Leaving out of Naturita, we had a long flat pass to the mountains in the right side of this pic.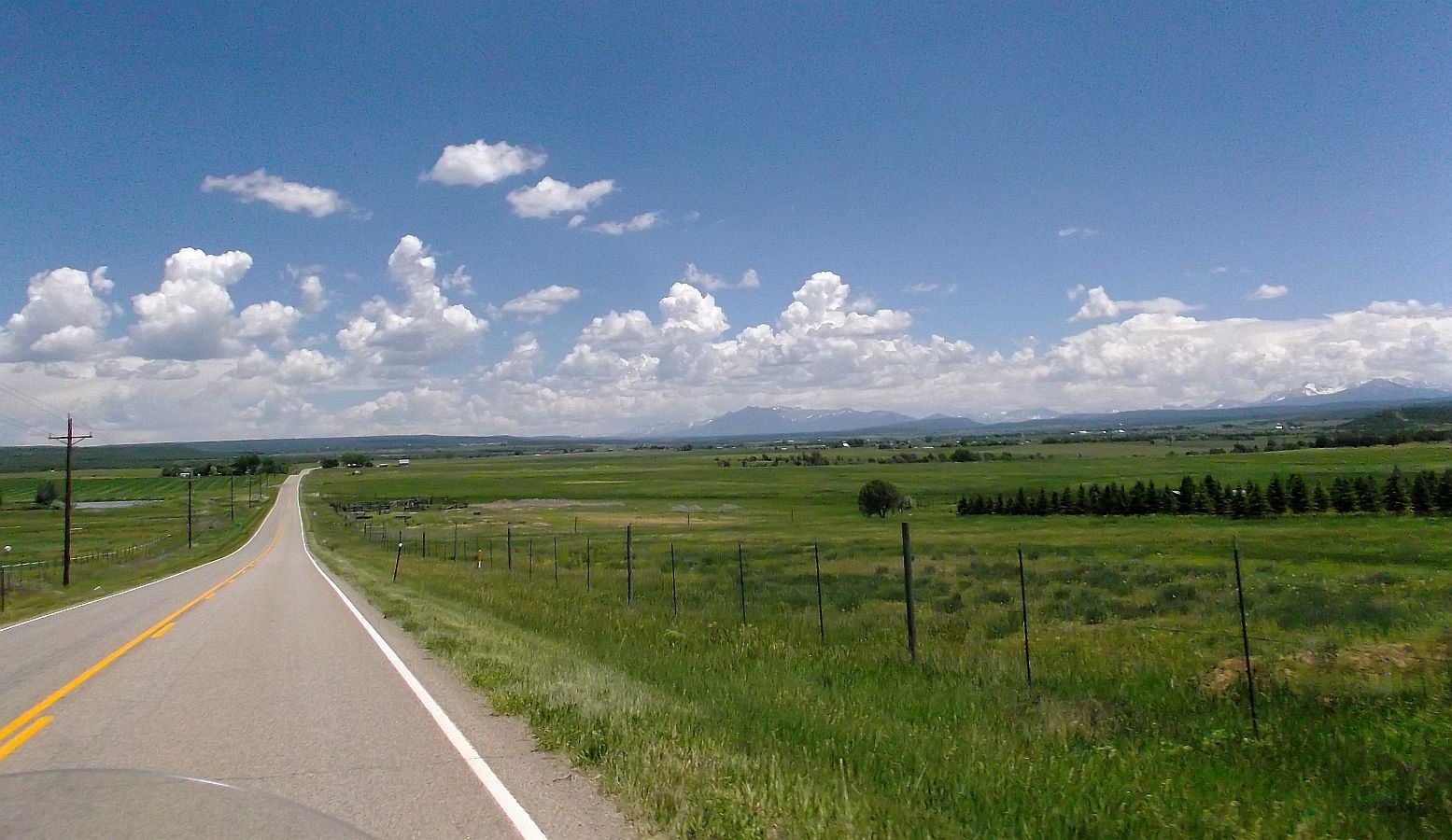 We are now in the foothills of the mountains from the previous pic, starting to climb.
A lot closer to the Million Dollar Highway now!
We're now on the 550 (MDH), making our way toward Ouray.
Climbing the last little bit before coming into Ouray. Beautiful country.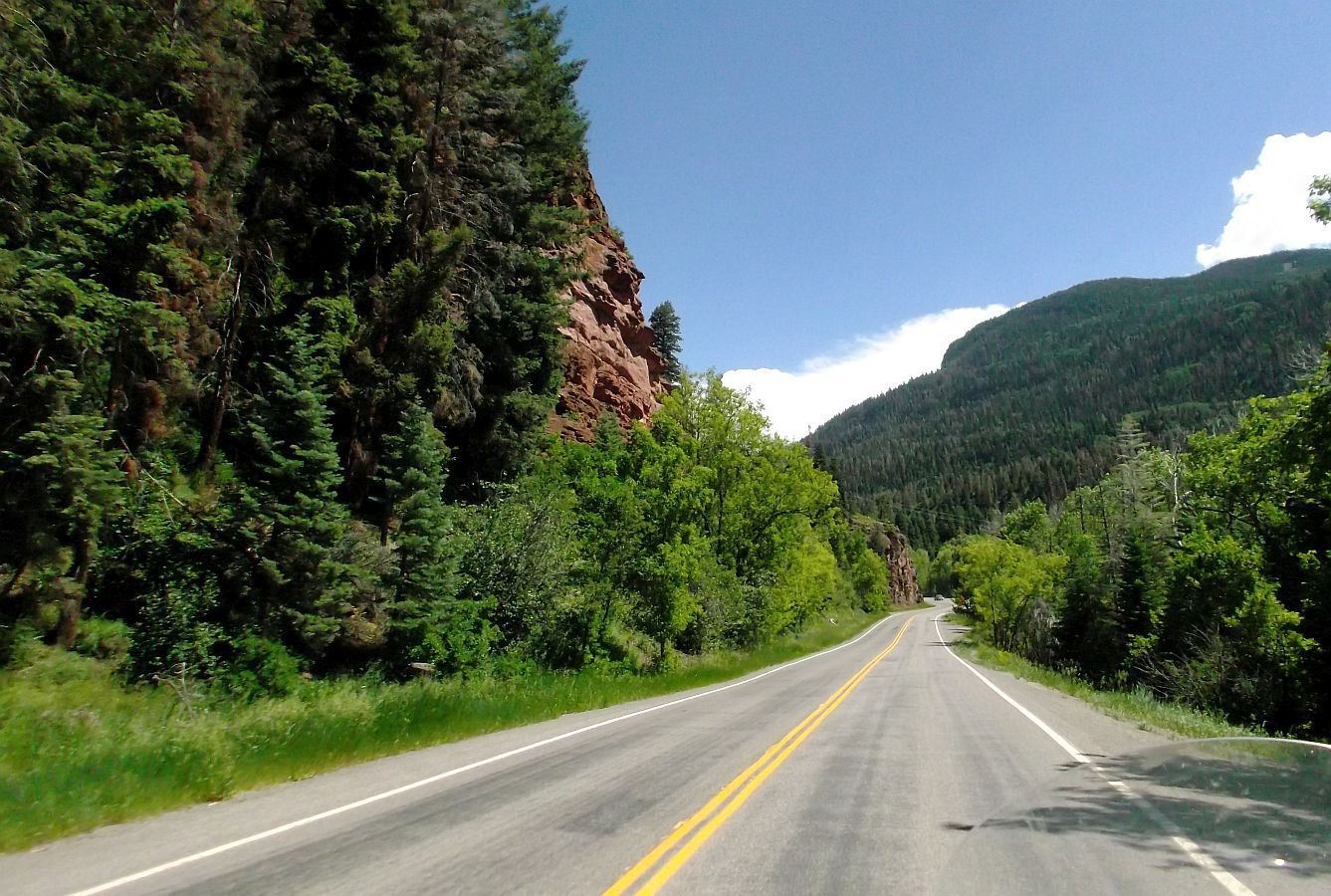 There are a lot of bikes, parked everywhere in Ouray. We have plenty of gas, and I've got ants in my pants to get on the Million Dollar Highway that I've heard so much about.
We passed thru town slowly.
More in next post.