Day 26 Concluded- Part IV
Day 26 Concluded- Part IV
Mary in the mirror, some fellow travelers ahead, and for you hunters...check out the monster rubs!
We're in a part of Yellowstone we have not traveled before...as always, this place never ceases to amaze us with the beauty!
This place was a bit disconcerting to me...did not seem to bother Mary....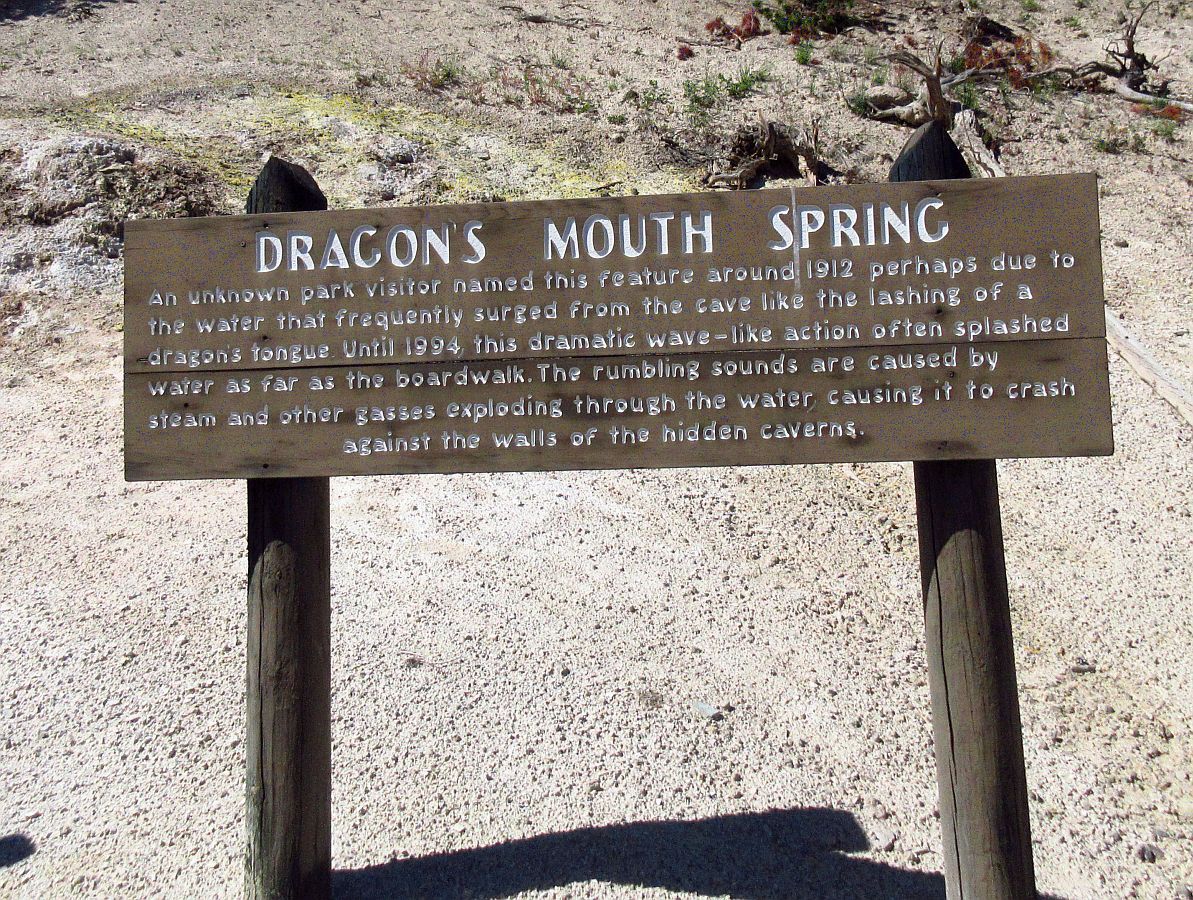 Hot water, mud, steam, sulfur & ??? are all rumbling out of the earth...you could actually feel it shaking the ground...
...there is a walkway around this area where stuff that (to me) should be staying inside the earths crust is leaking out all over...but the bison are inside the walkway and don't seem bothered by it at all.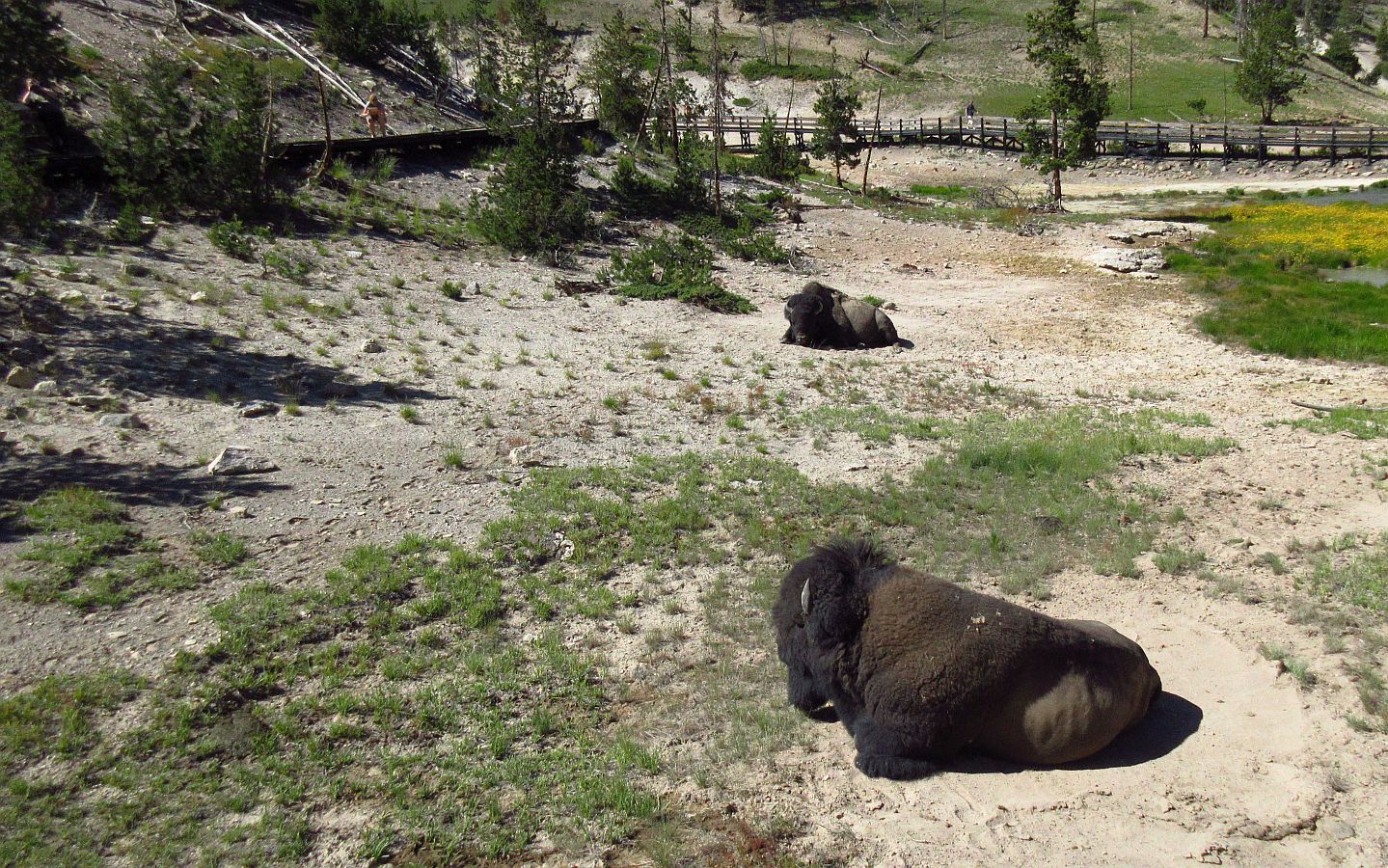 They obviously don't read the signs!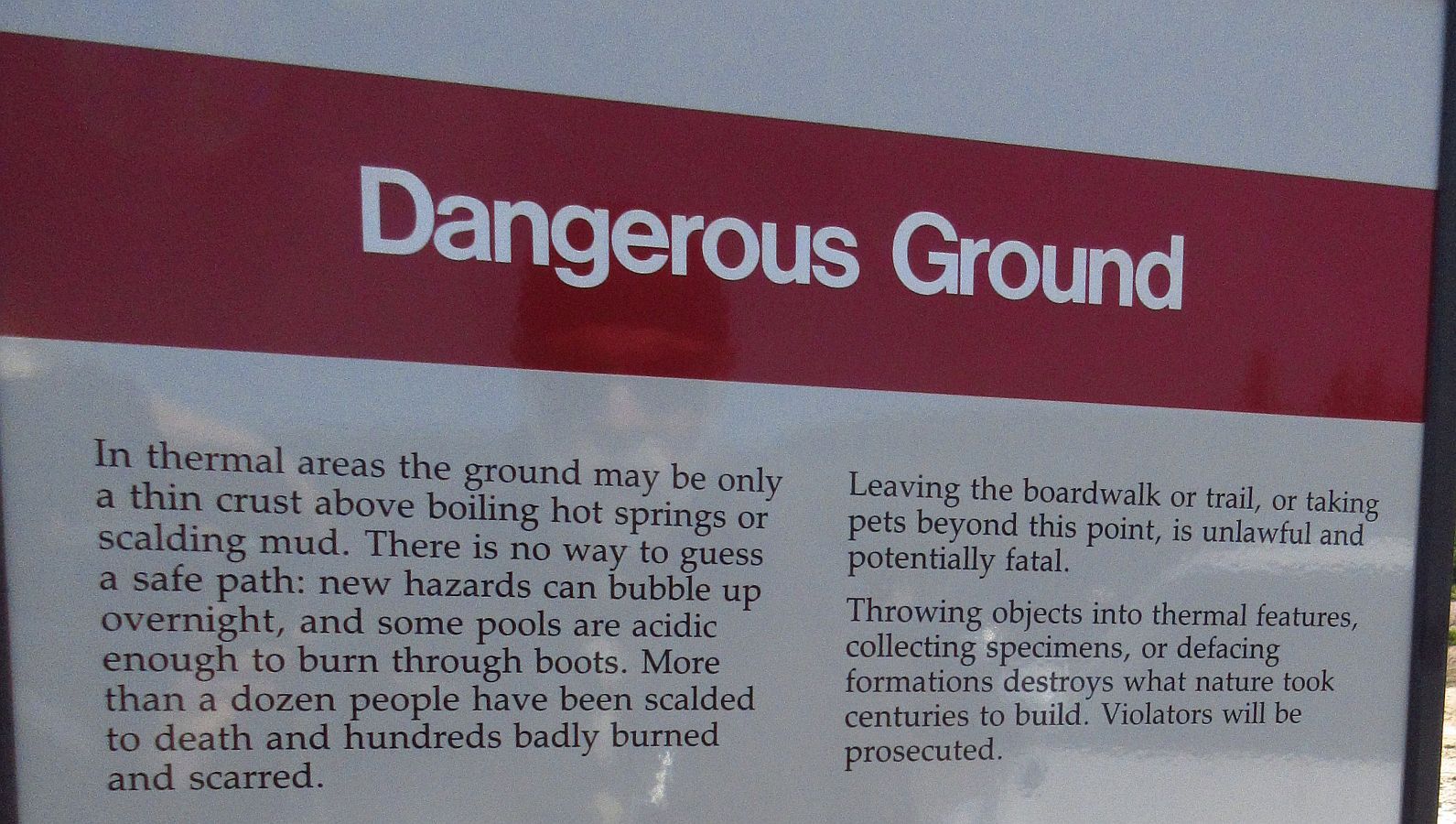 As we left this viewing area, along the road we saw more places where the earth was leaking!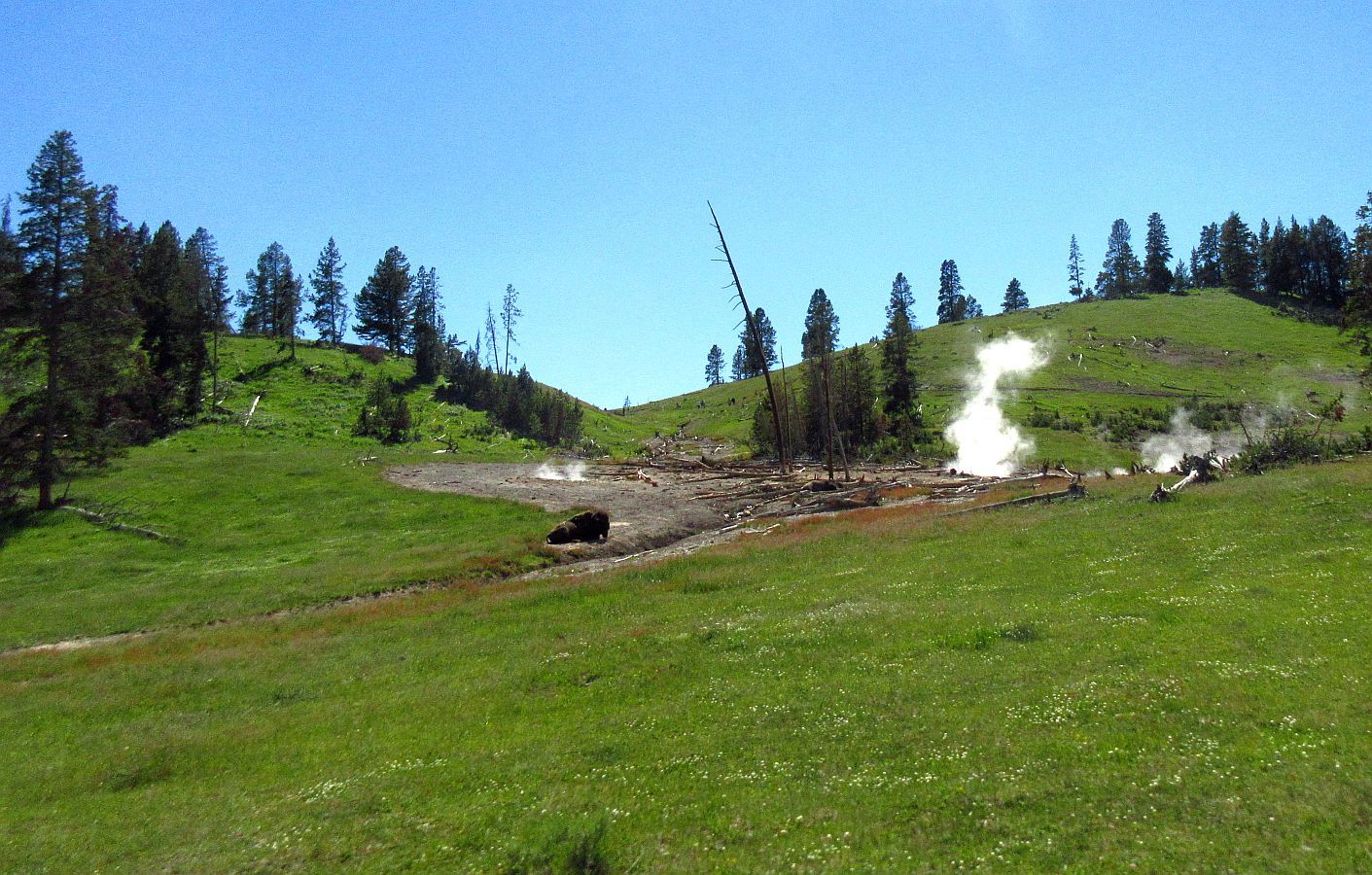 Yellowstone Lake is HUGE!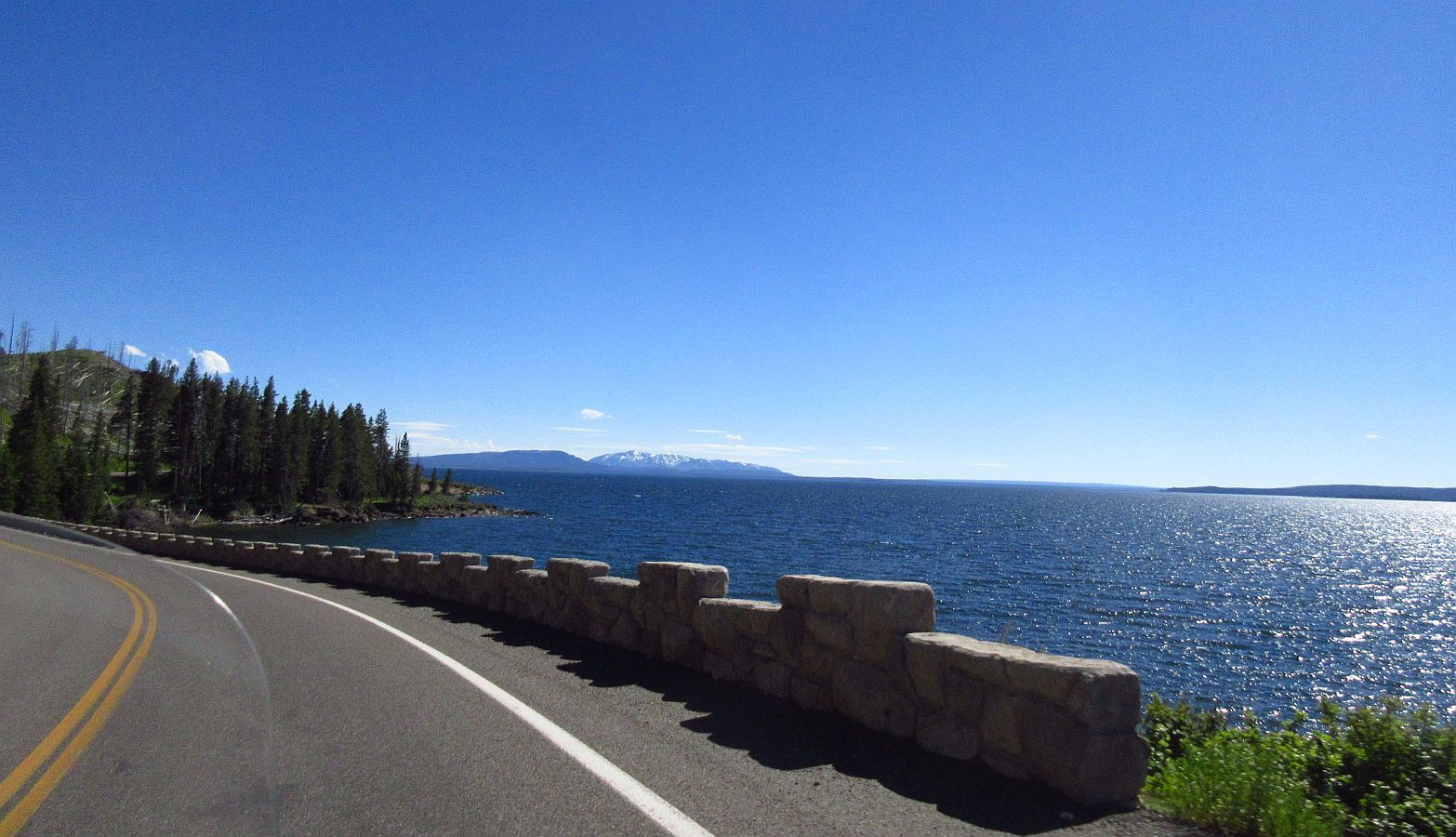 There were a bunch more places where the earth was leaking, right next to the lake!
As we started climbing toward the east entrance, away from the lake, we were following this guy on his Harley. He would speed up, well past the speed limit when the road was straight....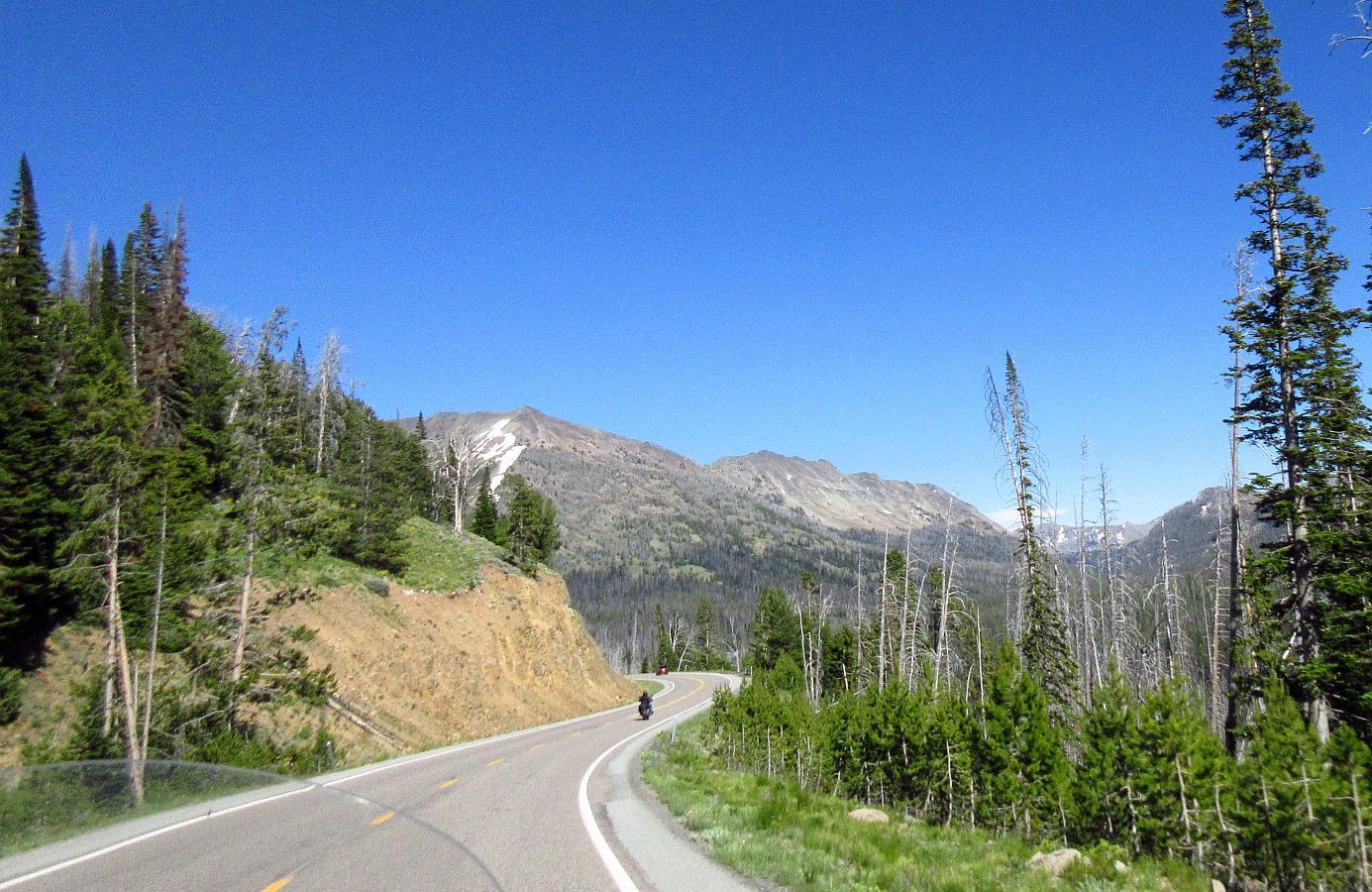 More in next post.