Day 3- Part III
Day 3 Part III

One more of Blake on the Project 48.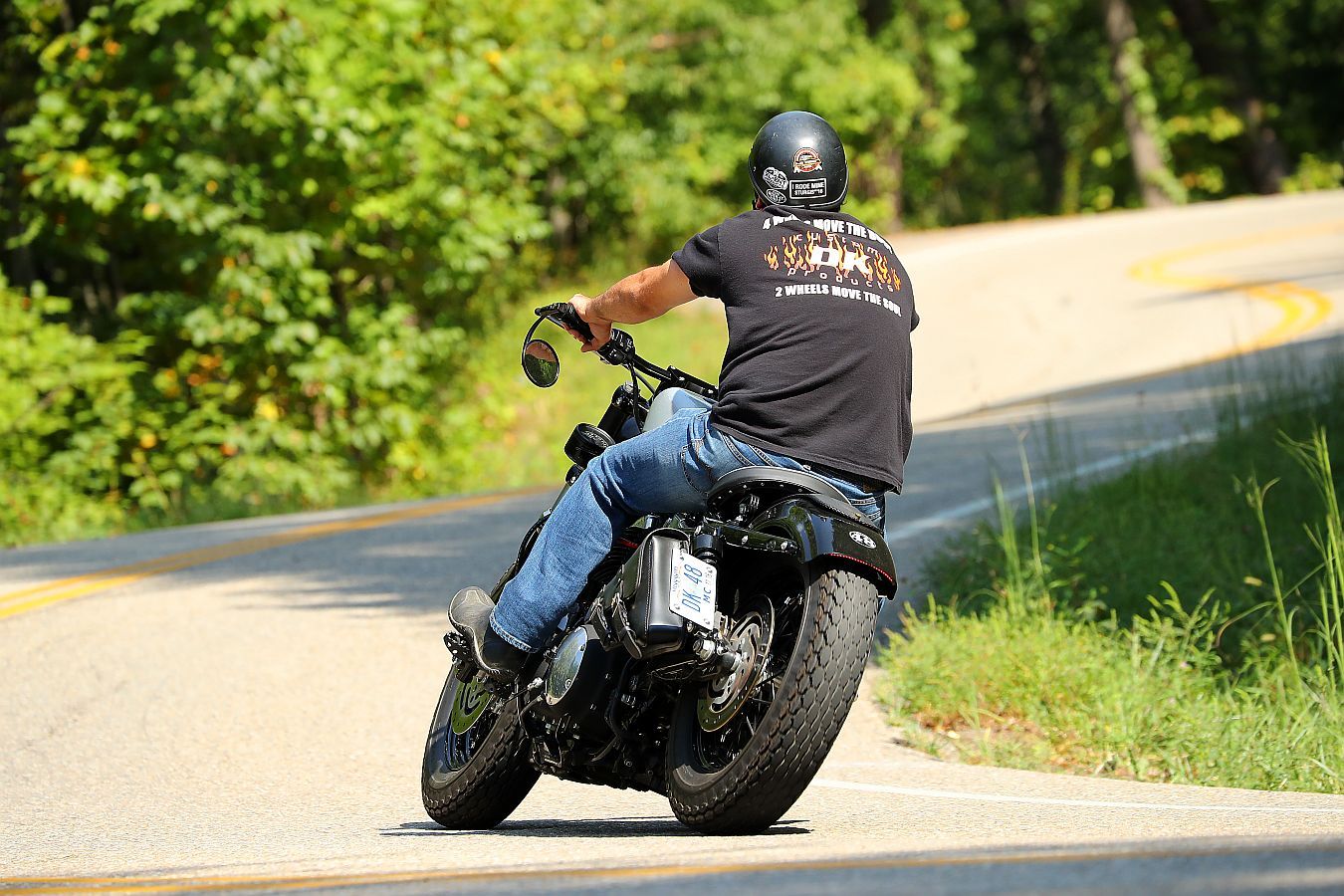 End of the Dragon. We moved thru it at a pretty good clip. It was Devin and Blake's first time thru, and my first time thru on two wheels in a few years. A lot of folks say it is over-hyped, but it really is a kick-ass ride...just too short.
We'll have some video of this ride thru the Dragon posted up soon.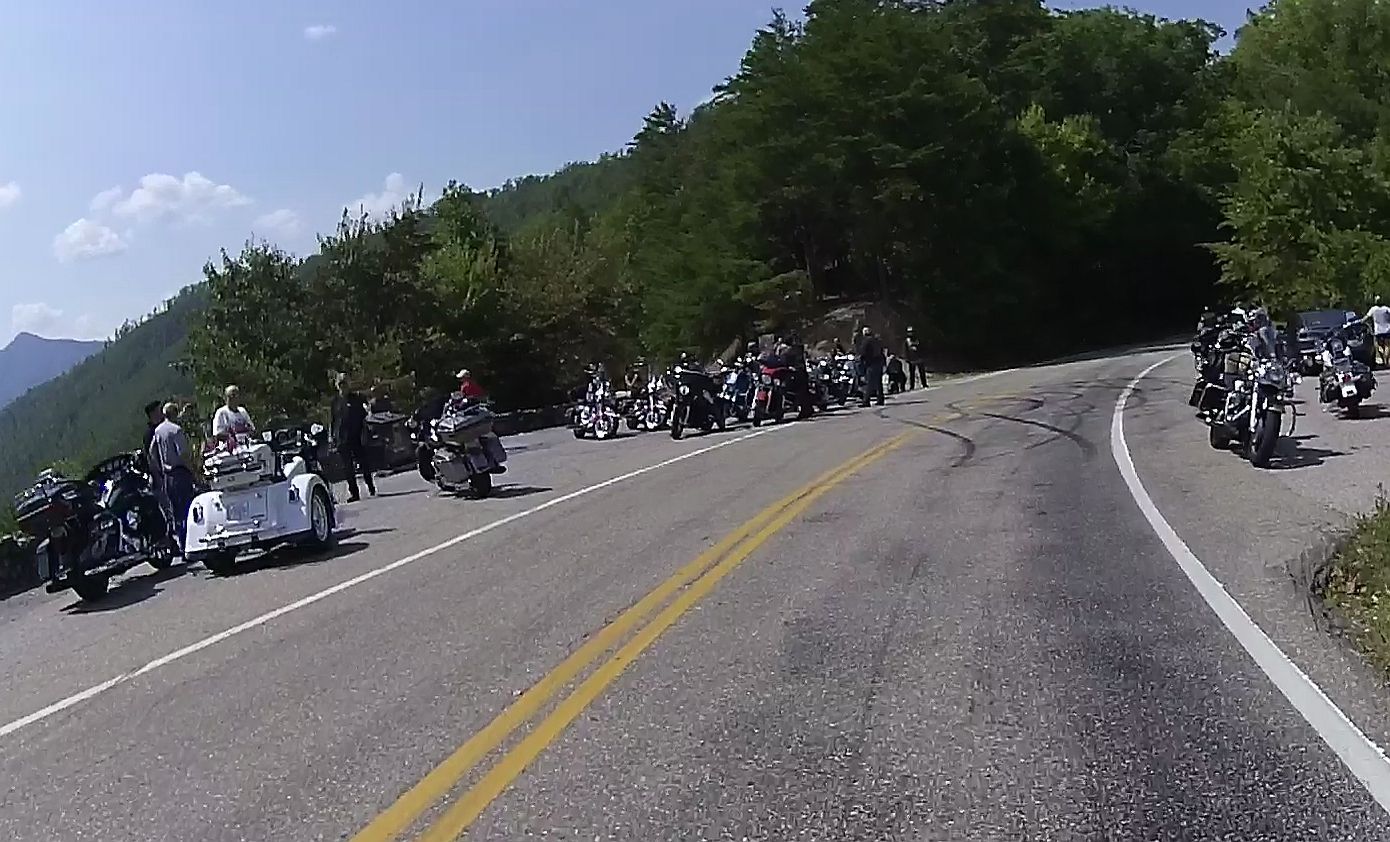 The road after the "end" of the Dragon is a ton of fun too.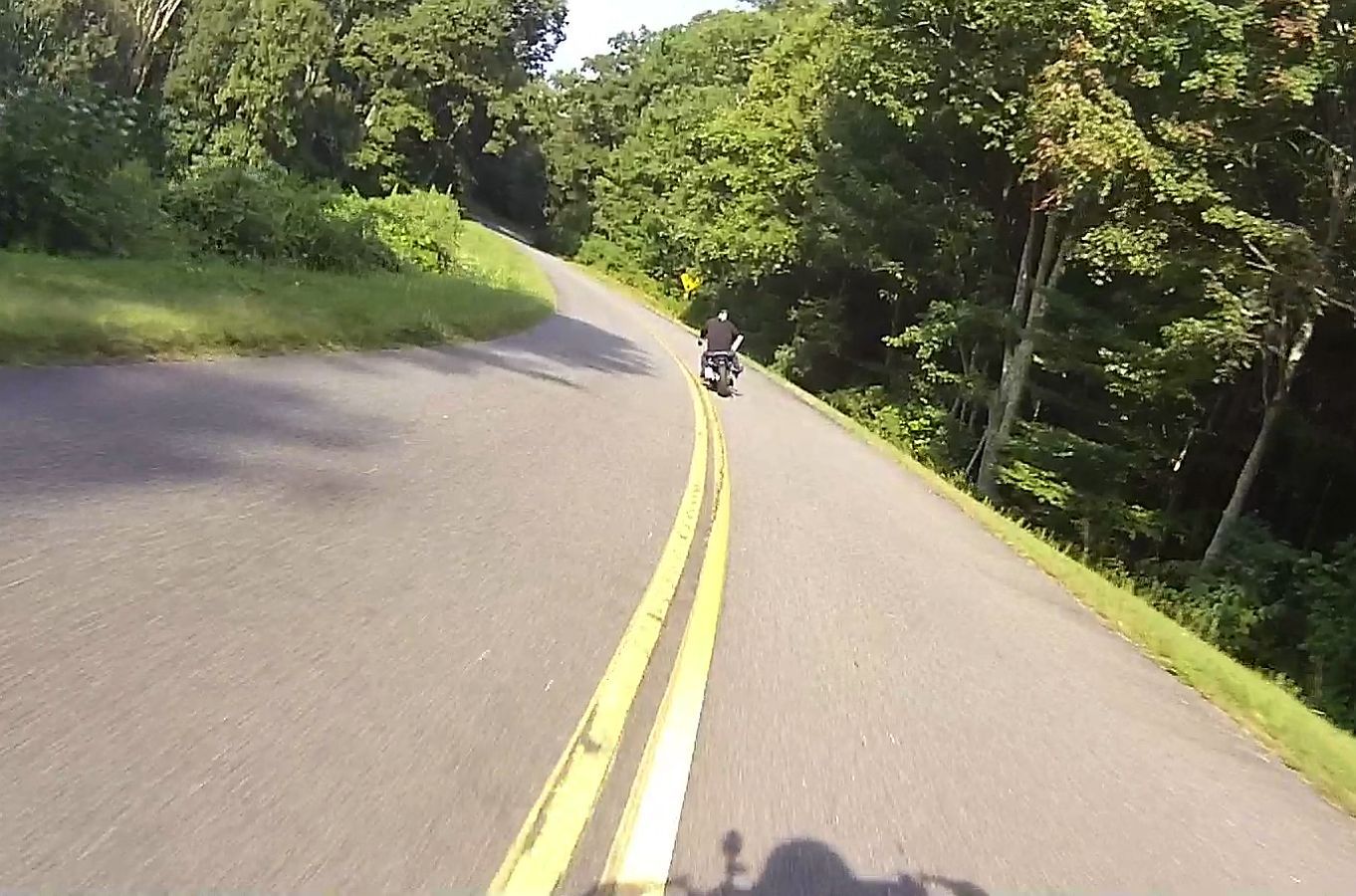 Before we knew it we were at U.S. 129 Harley-Davidson Dragon Store.








We hung out there on the porch for awhile, had some lunch, then we're off to Maryville HD.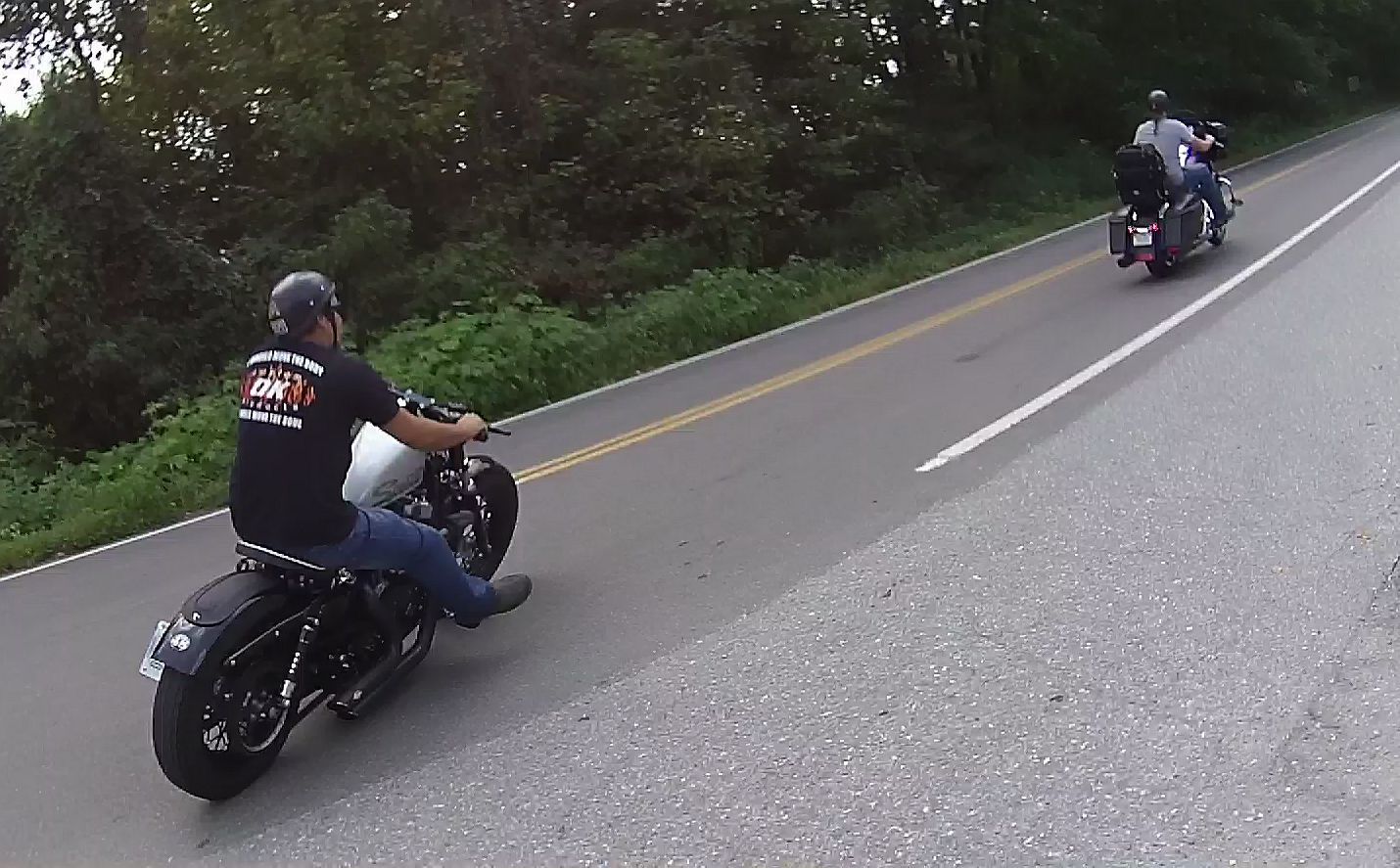 We had to stop at the Maryville HD dealership to pick up some brake pads for Devin's SGS...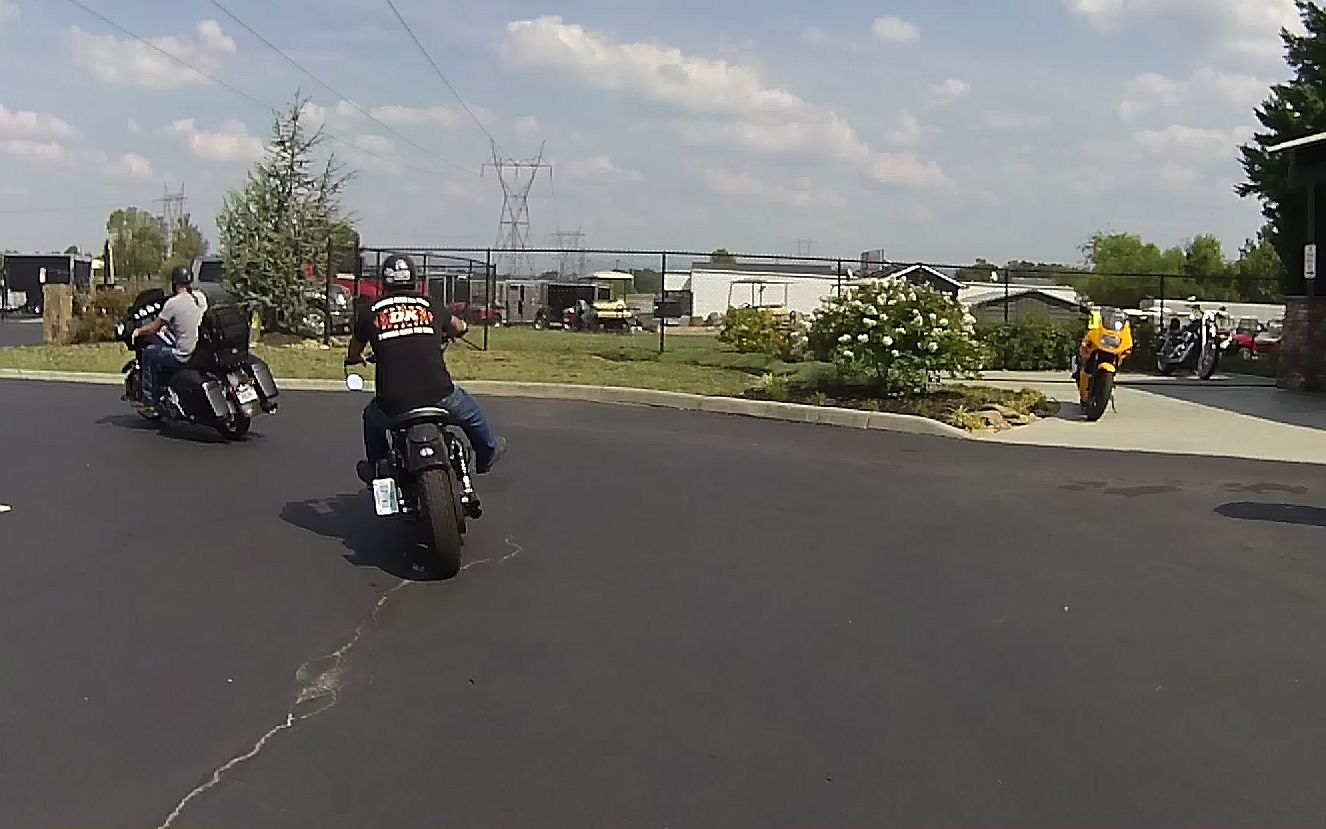 ...We then rode to Knoxville (where our hotel was) and changed out the brake pads in the enclosed parking lot.









After getting the pads changed out, & getting checked into our room, we rode the 28 miles back to the Maryville HD Dealership, where the rally was for the night.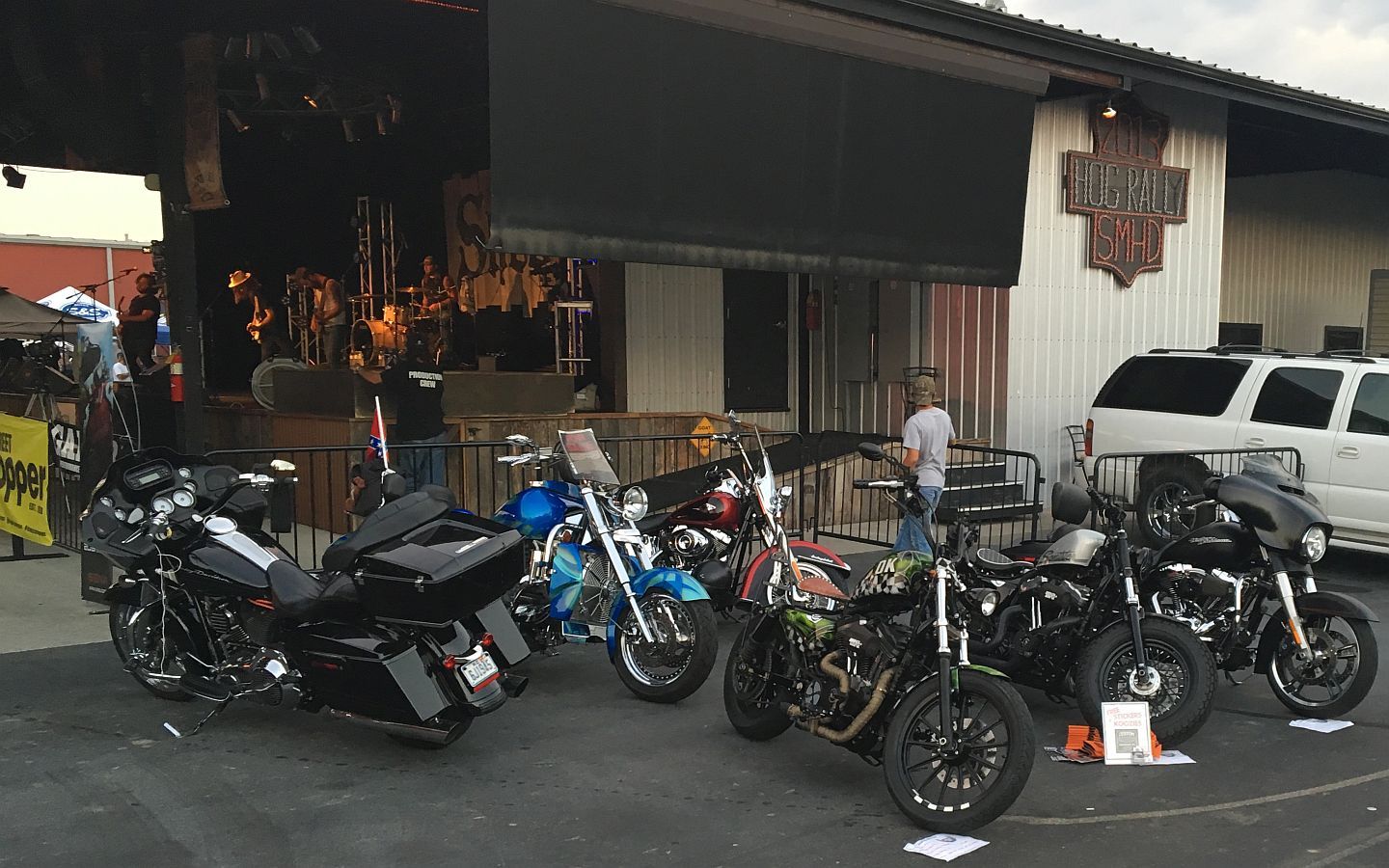 The music was good, thousands of riders and their bikes were there, the stunt riding was good...what a great evening to cap off a blast of a day riding.

A couple of videos coming soon showing more.