Day 7 to Moab, UT Continued-
Day 7 to Moab, UT Continued-
Looking back at the snow we just traveled under!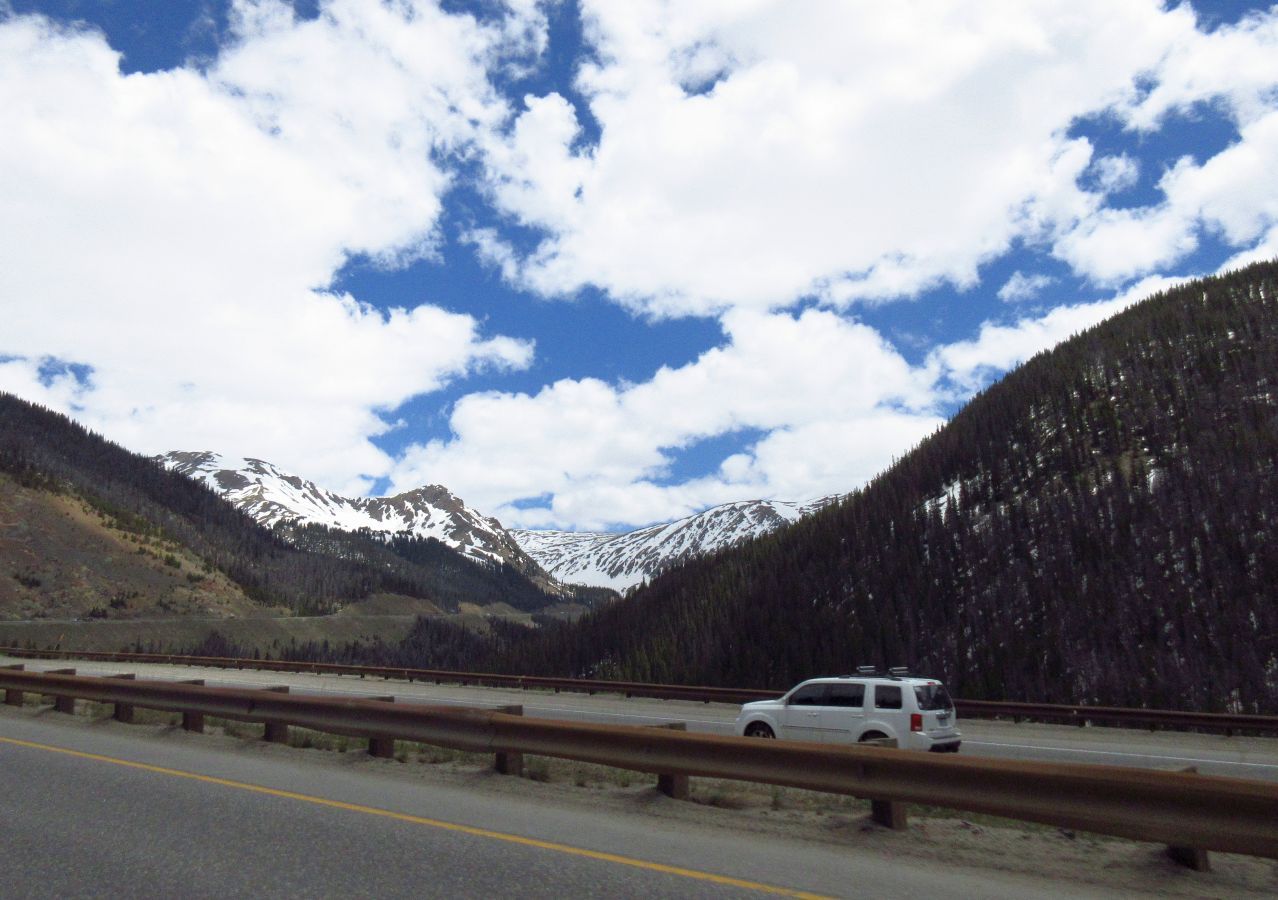 And there's still more ahead.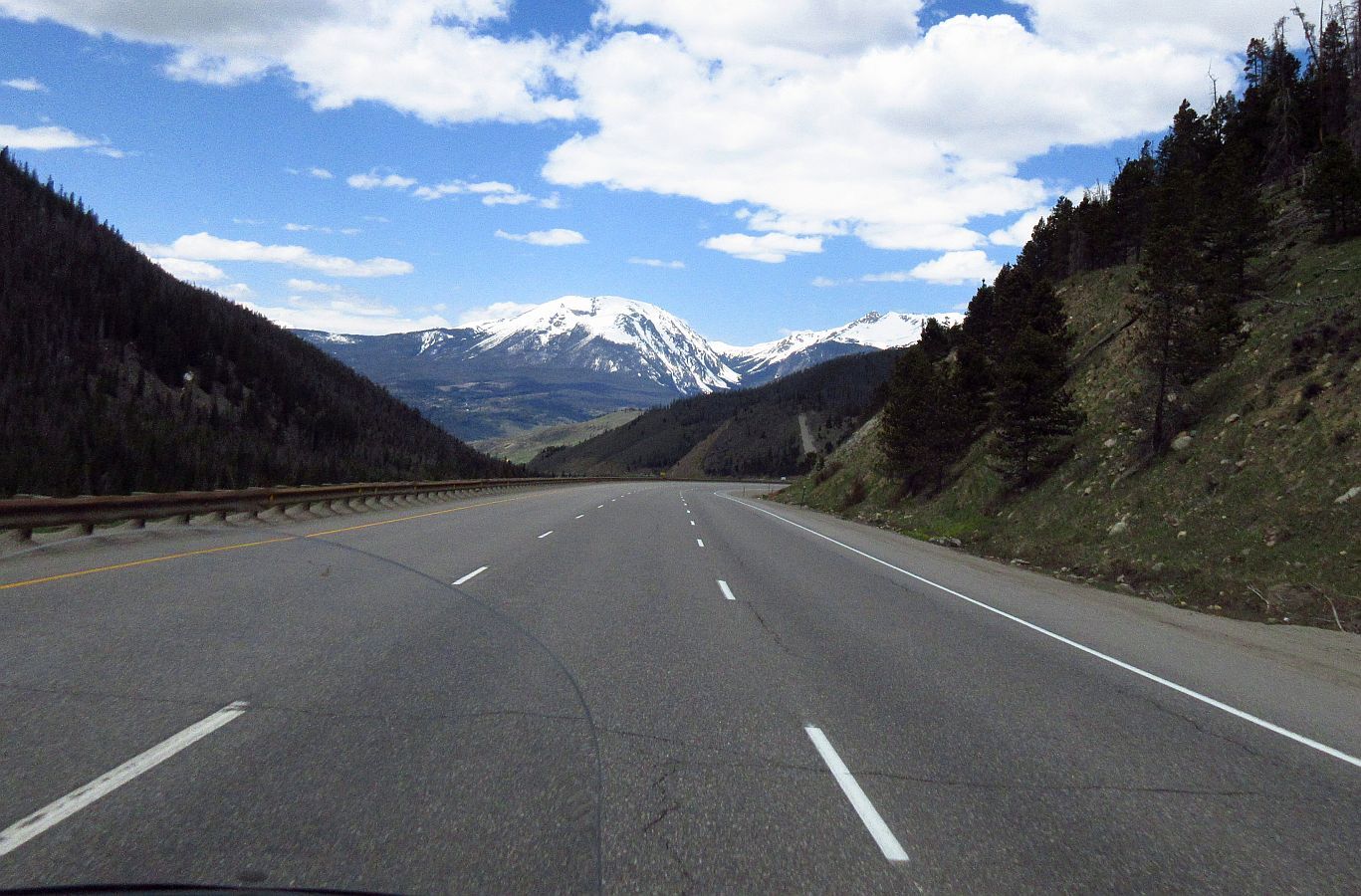 I didn't know Mary had taken a picture of this sign....and I bet she didn't know I was wondering how fast cougars could run. hahaha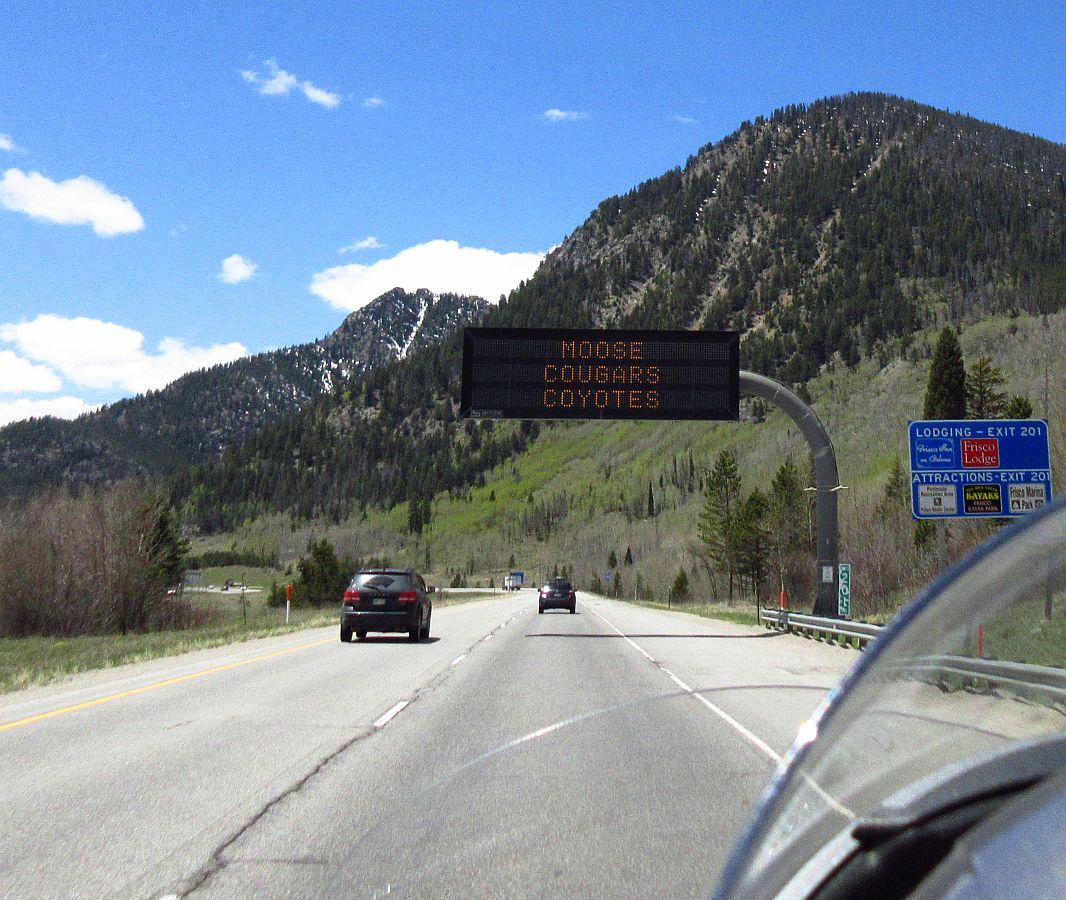 Beautiful Country....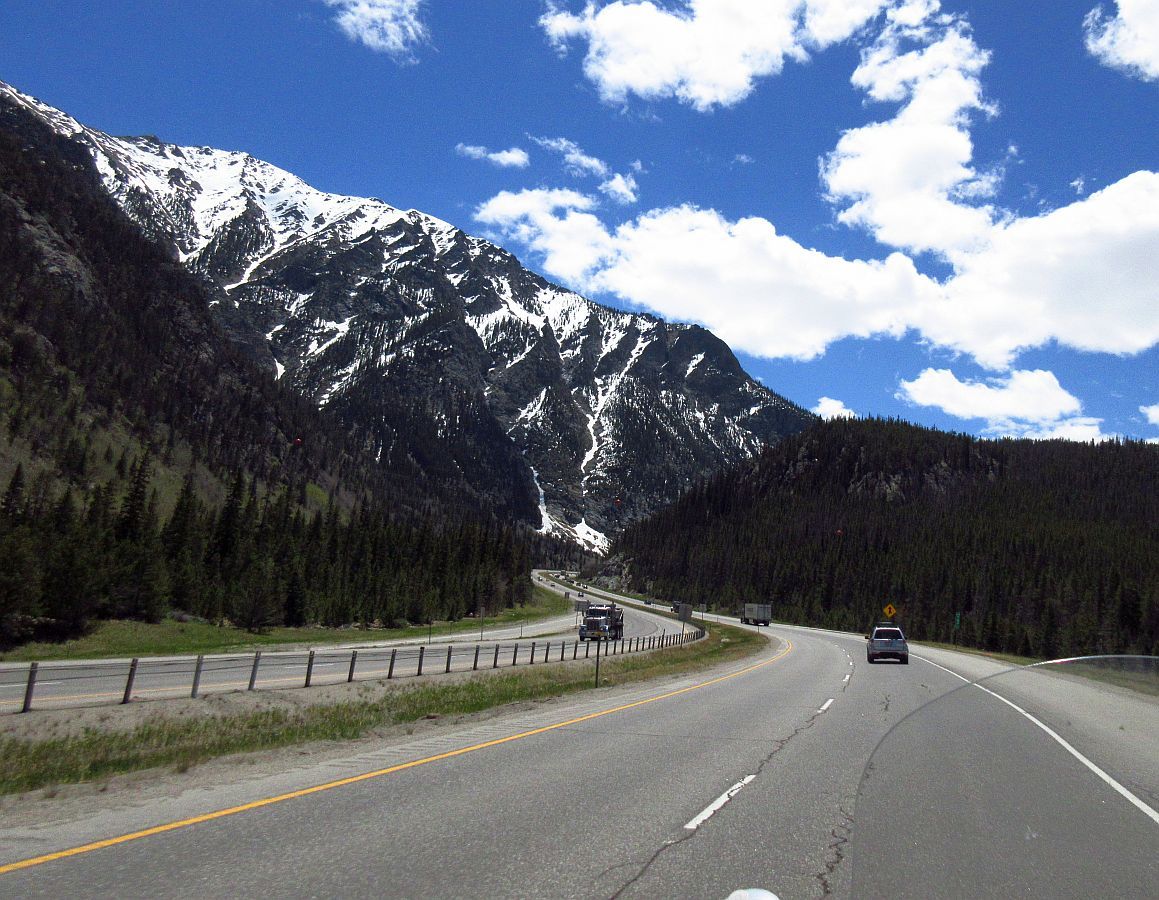 ....and nice, fun roads. We're headed down now, toward the high desert. Getting close to Fuzzys' stomping grounds.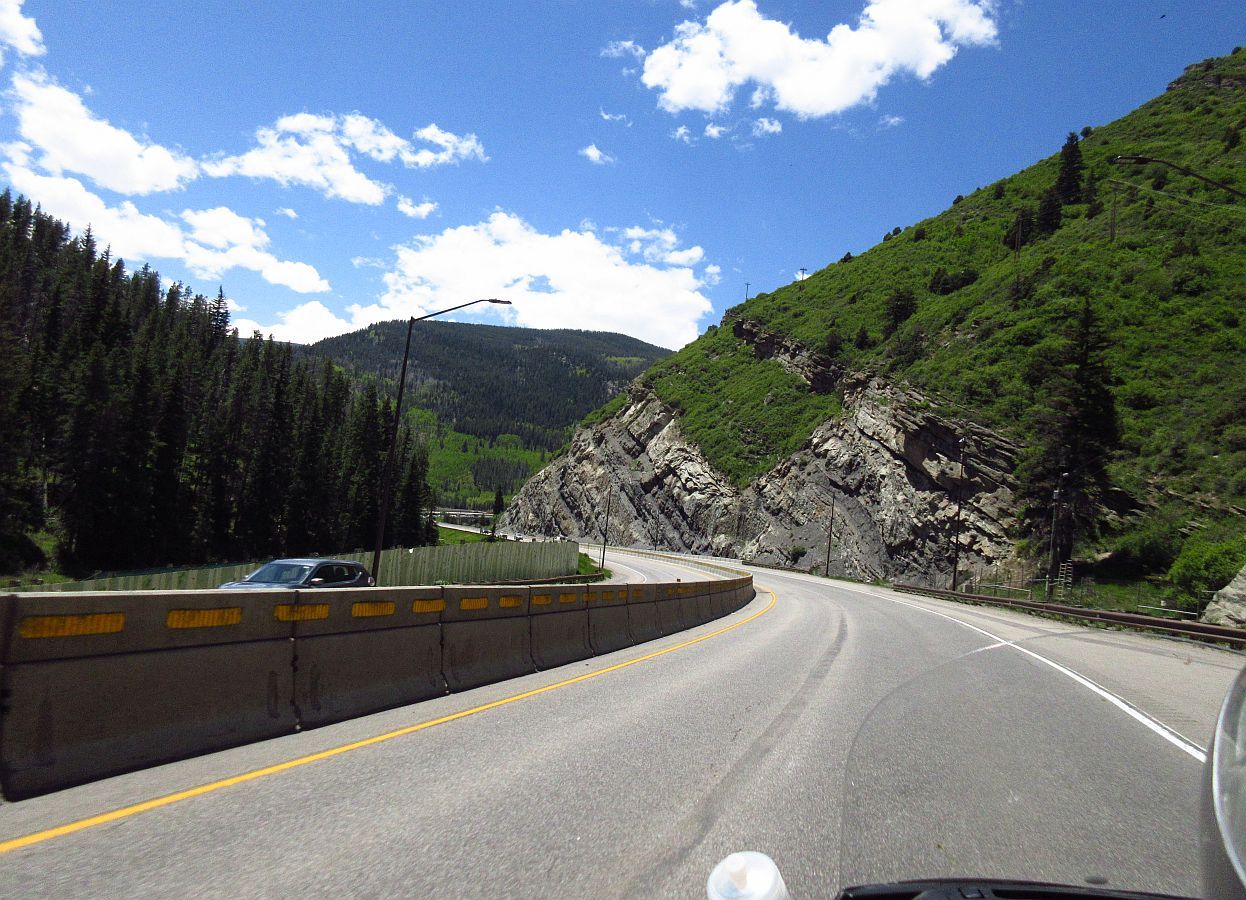 Interesting layout they put together between the canyon walls...
....double-decker roads on one side of the river and the railroad on the other side.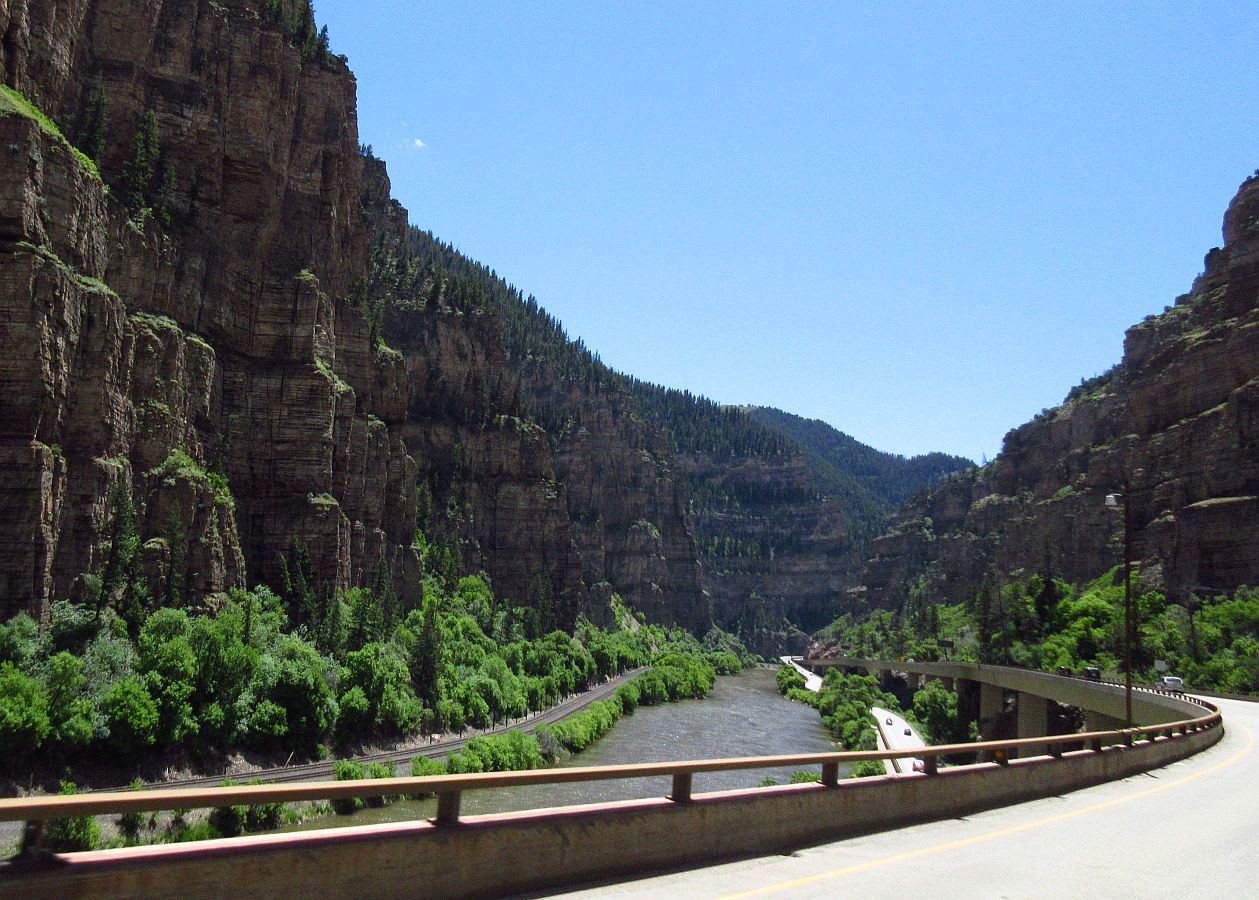 We're in the High Desert now. It was in the low 70's in Denver, and the 50's crossing the Rockies, but it's in the low 90's here.
A ways after Grand Junction I exited 70 to get some gas...my shift lever was not where it was supposed to be. I was still able to shift enough (sort of) to get to the gas station.
Time for Another roadside repair! Wow. More in the last 2000 miles than the last 80,000!
If you've been reading some of my posts over the last year or so, you know I've been growing more and more dissatisfied with the "quality" of dealership warranty work in our area.
When I got this TG, new, the shift arm was loose on the shifter shaft. I took it in, they said the fixed it. When I went to pick it up it was just as loose. They said it was the best they could do without replacing the shift arm. So I waited while they got a new shift arm. As you can tell by the photo below, they did not install it correctly. The bolt should not have been touching the splines, but it was and decided to start slipping. (btw, I am Not a stomper when I shift)
More in next post.