Day 24 continued.
Day 24 continued.
Another of many switchbacks!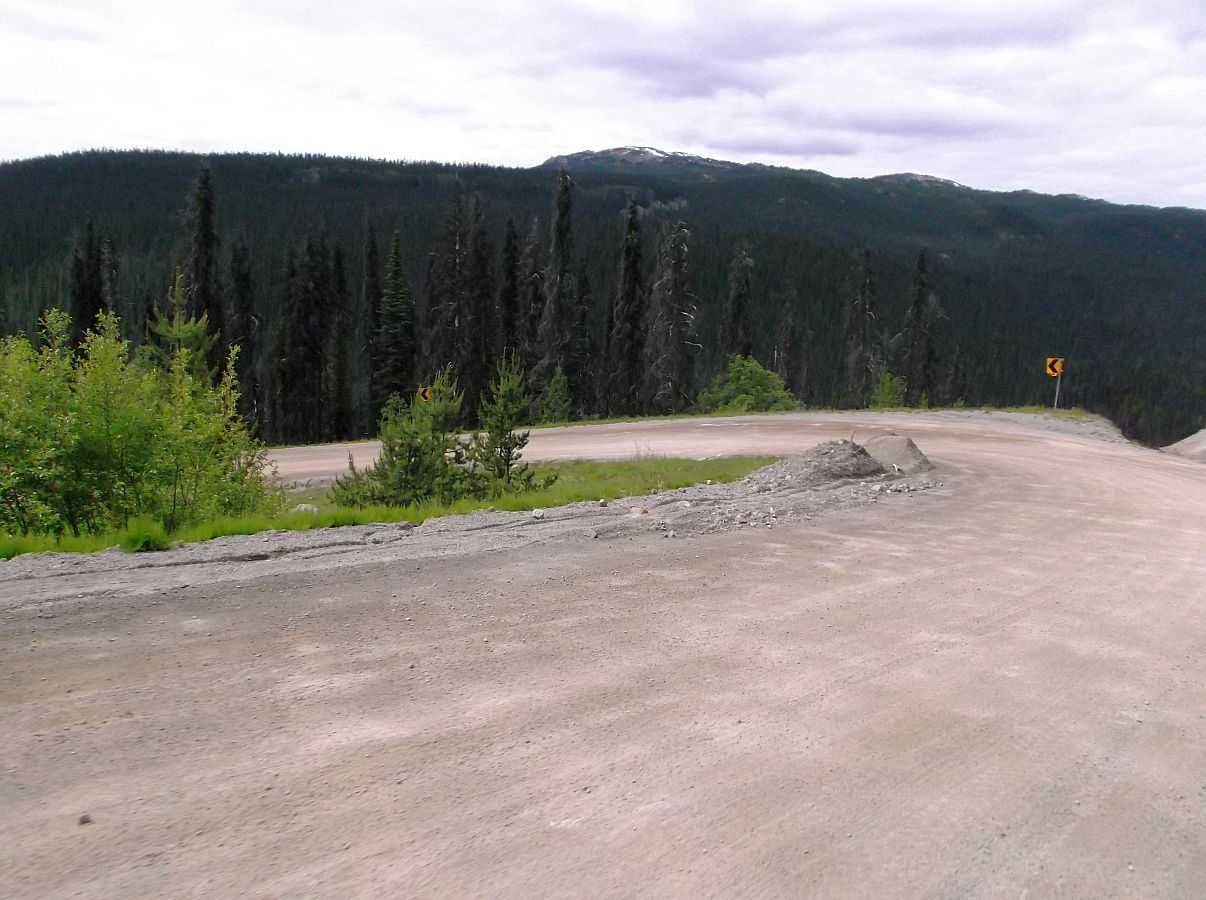 When we crossed this creek, little did we know...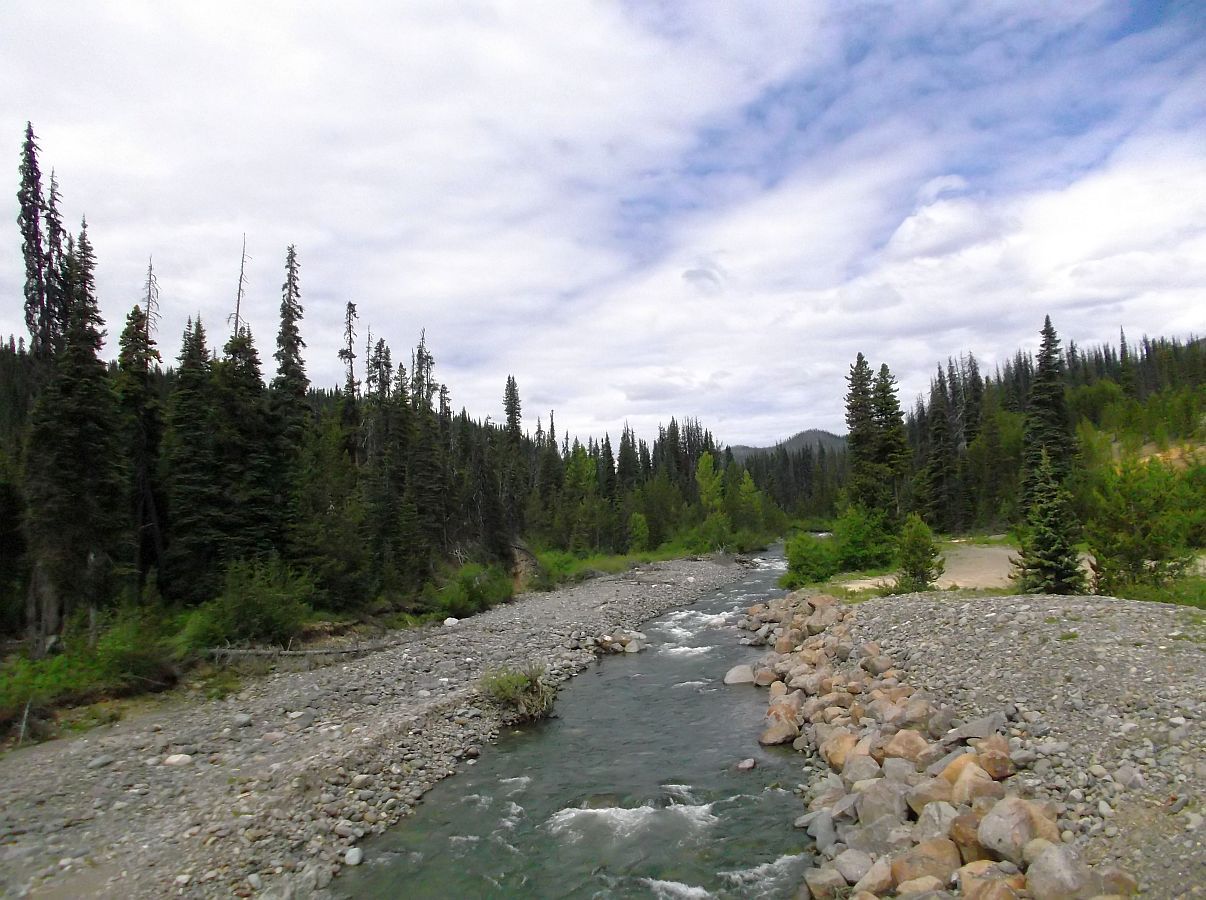 ...that we were still on the easy, not so gnarly part of the road.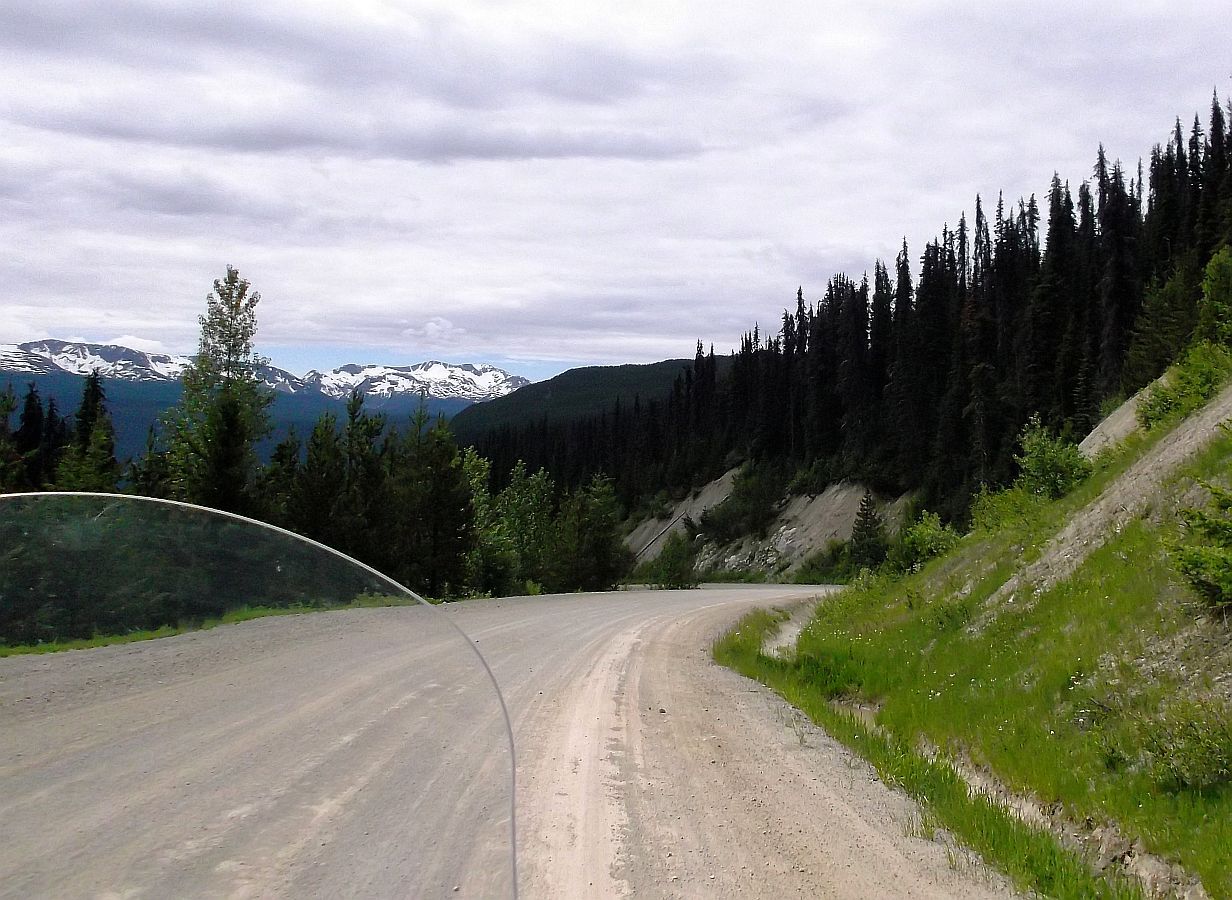 This is where it really started- Proceed with Caution, Steep Narrow Winding Road.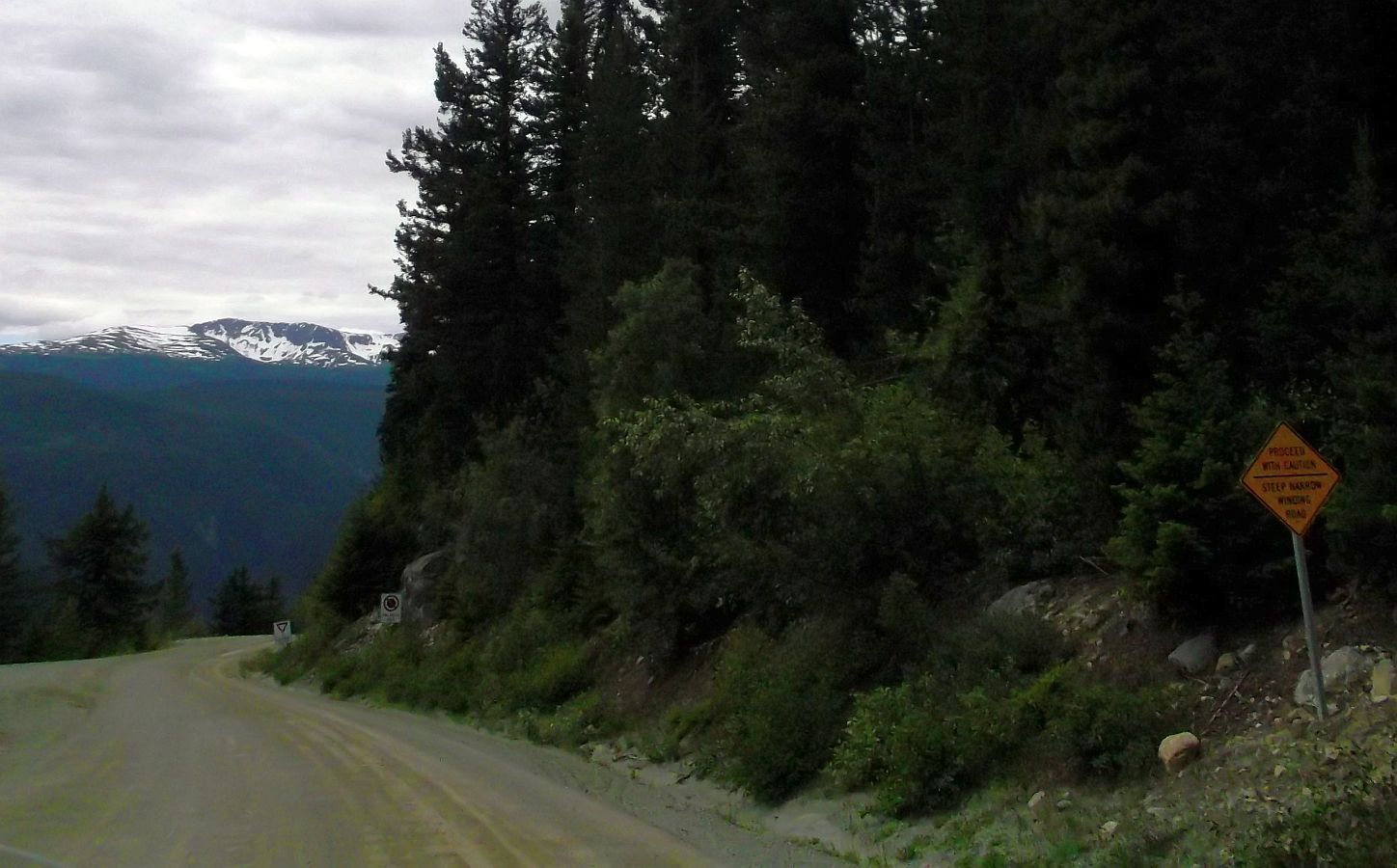 What the sign does not say...
...is that there are long stretches of road where it is so narrow that two vehicles cannot get by. Yes, that is the road up ahead in this picture...even though it looks more like a trail. lol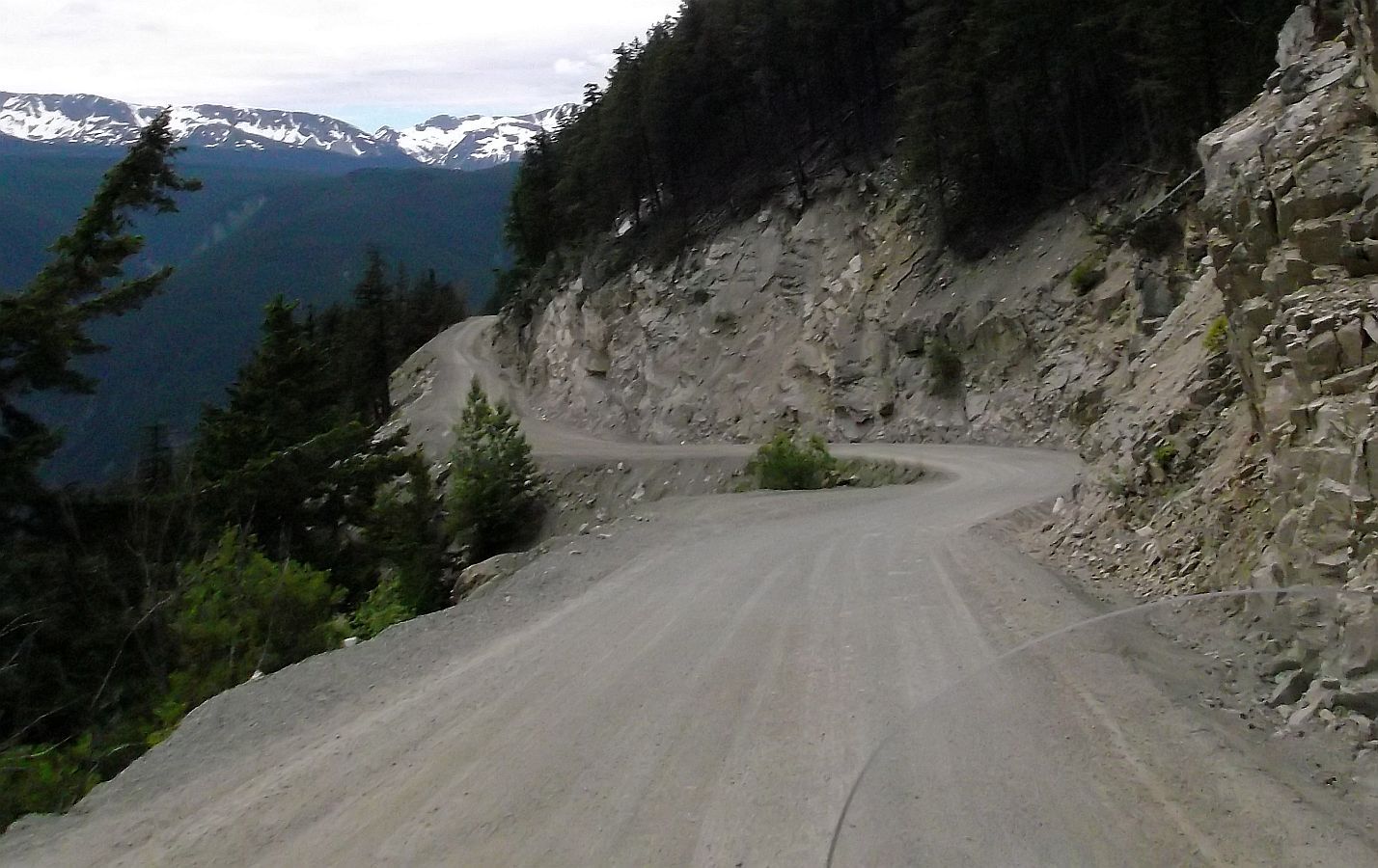 But there are plenty of spots where the road widens. We stopped at one and took a few pics.
I know nothing about road building, dynamite or keeping rocks from falling, but in this picture you can see some sort of bolt or stud that has gone into the rock and has a small flat plate. Seems like these are there to keep the mountain from falling onto the road. ???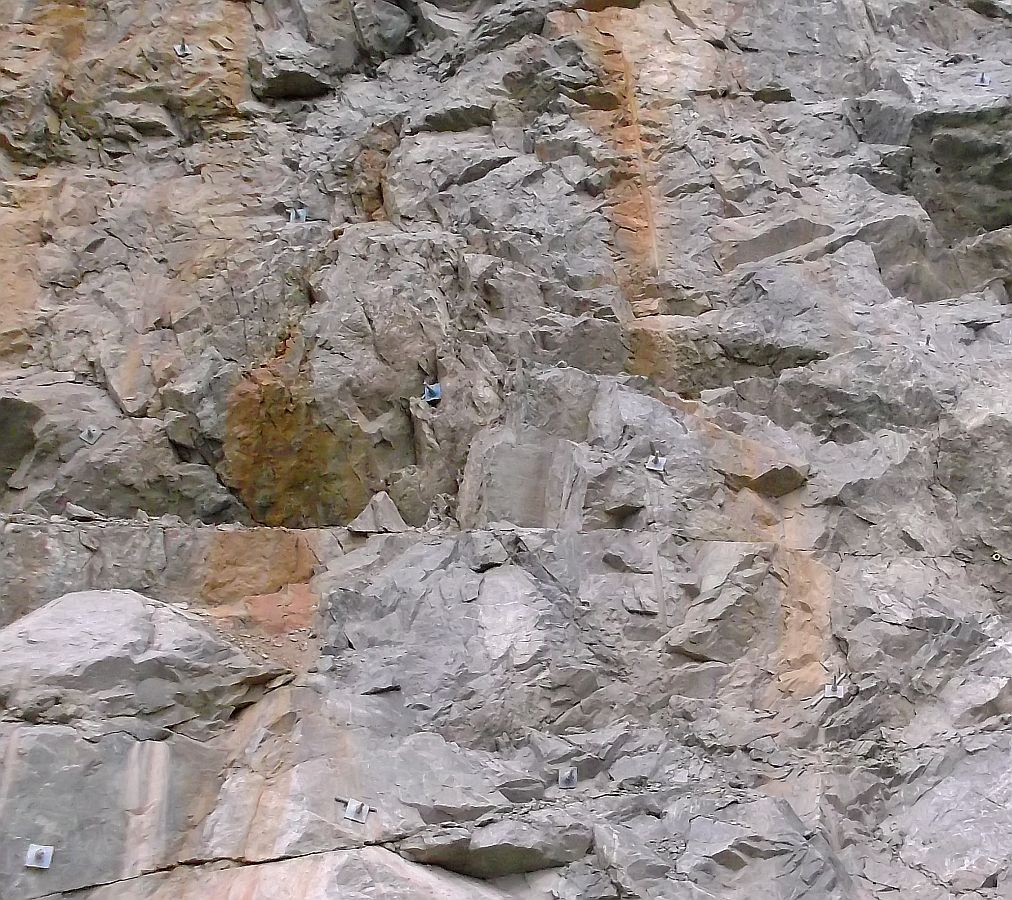 At the same stop/wide point in the road...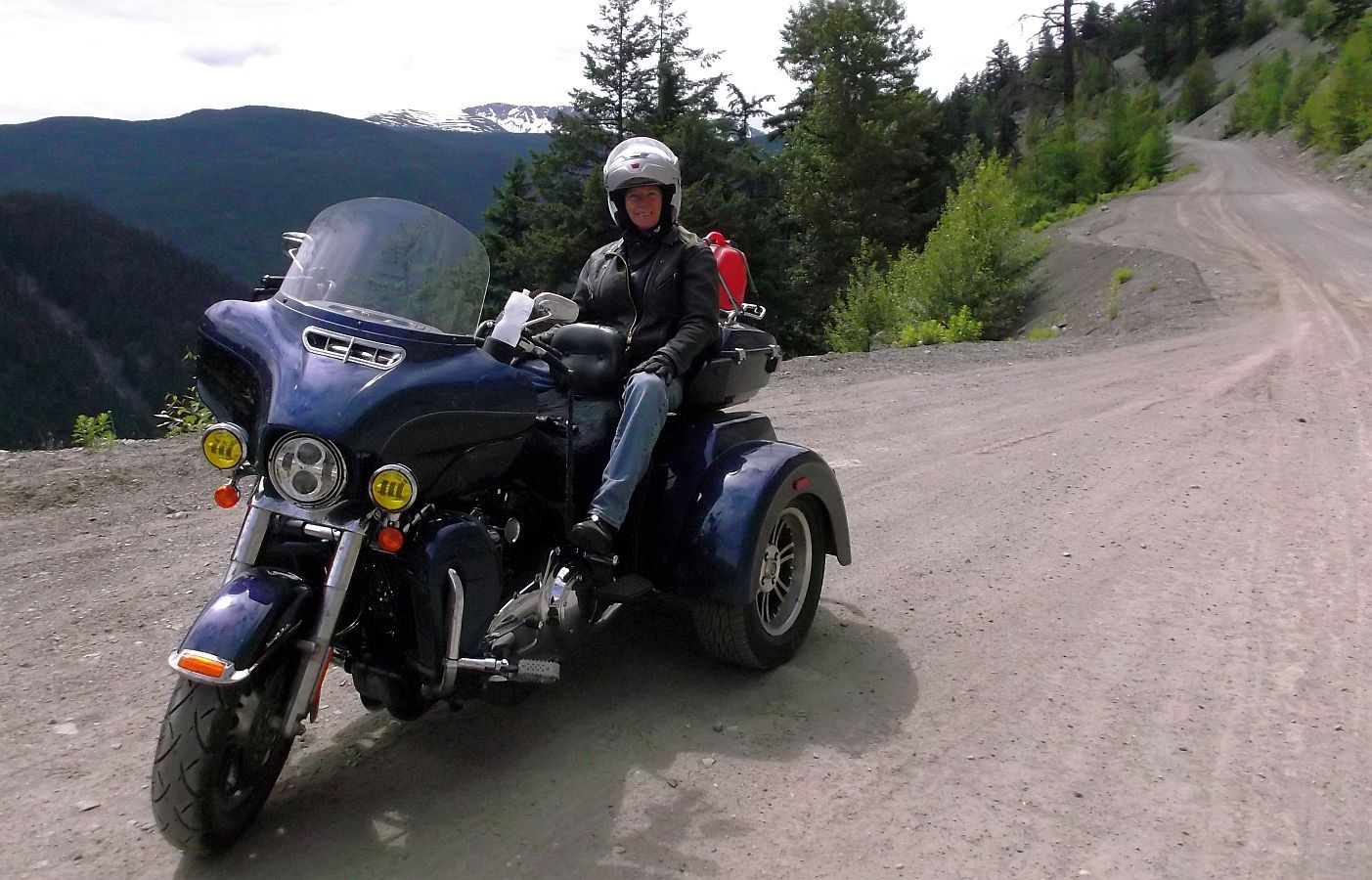 ...same spot, about 15 feet from the bike, looking down at the road below...
...still the same spot, looking from the edge of the road to Mary and the "bolted together" mountain side.
More in next post.