Day 28
Day 28-
We are in Loveland, CO. Last night the GPS took us to the "Super 8", but it was not a Super 8 anymore...plus it was filled up, no vacancy, something to do with the antique car convention.
We rode down the road a little, looking for a motel. Found a nice, clean older place, where you can still park at the room door. The Rosebud Motel.
Called Scott and let him know where we were. He said he and Karin would be here at 9AM ready to roll!
Sure enough, they had a 2 hour ride to get to us, and here they are!
Working our way thru the traffic lights in Loveland...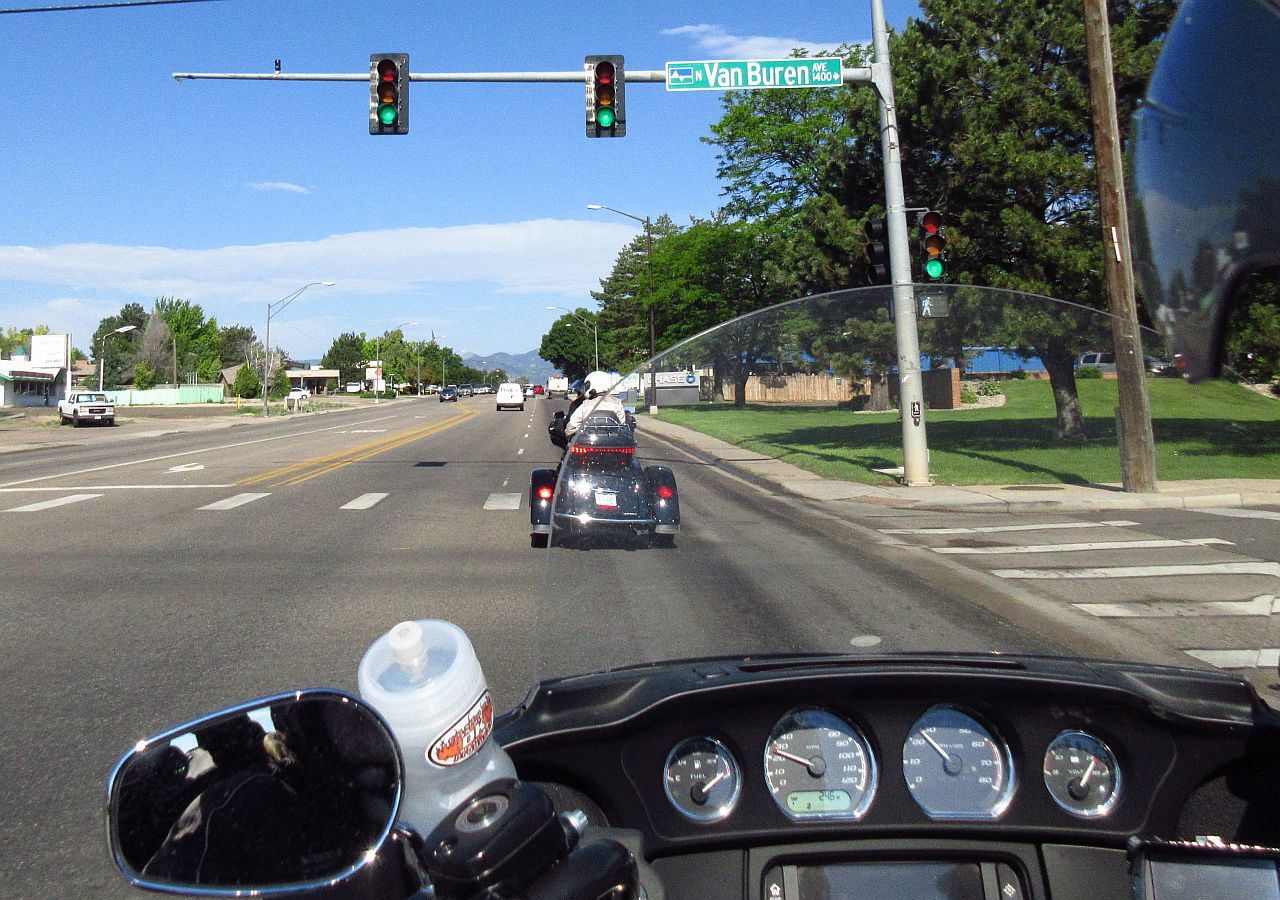 ...headed for Trail Ridge Road in the Rocky Mountain National Park.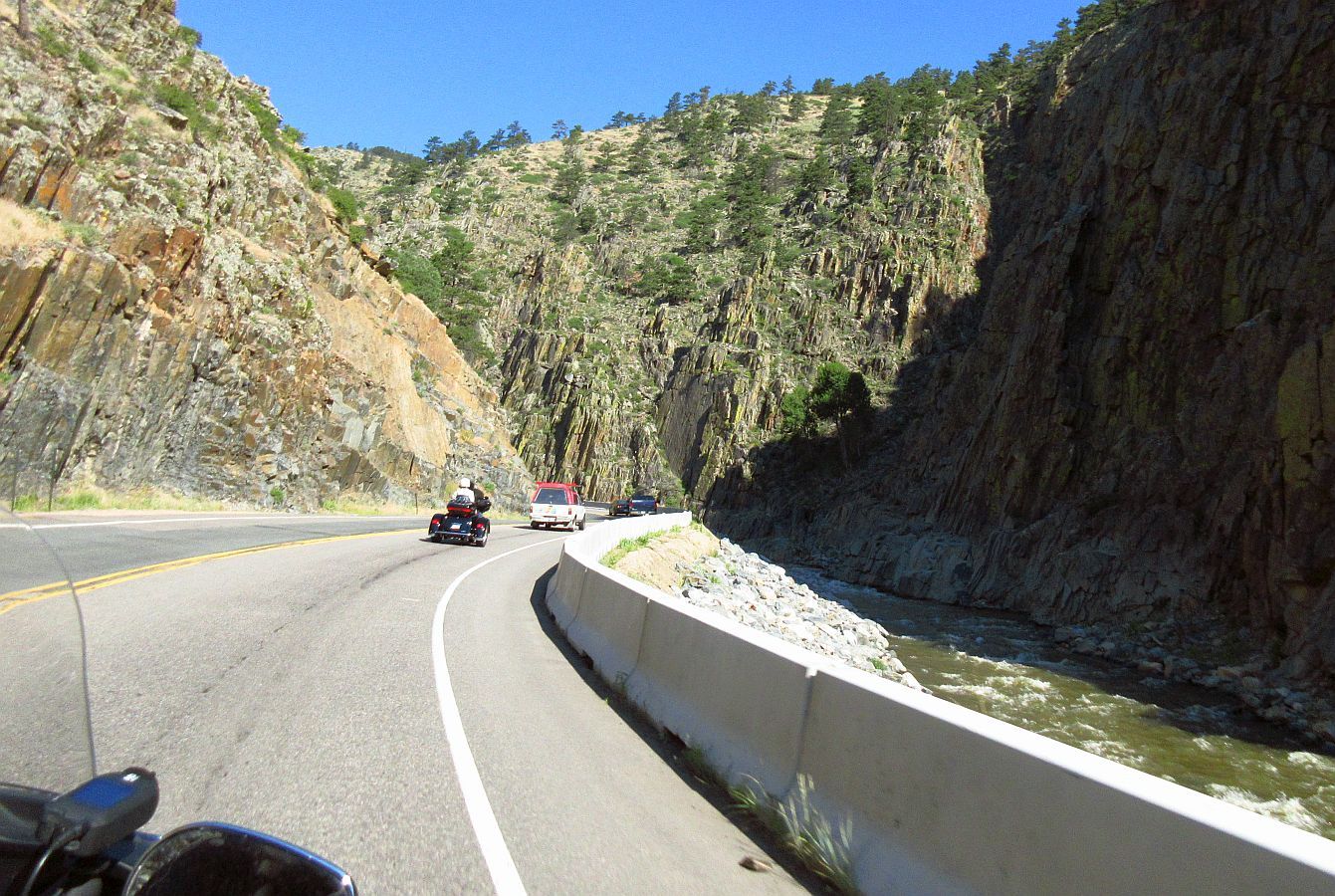 Winding thru this canyon was a blast!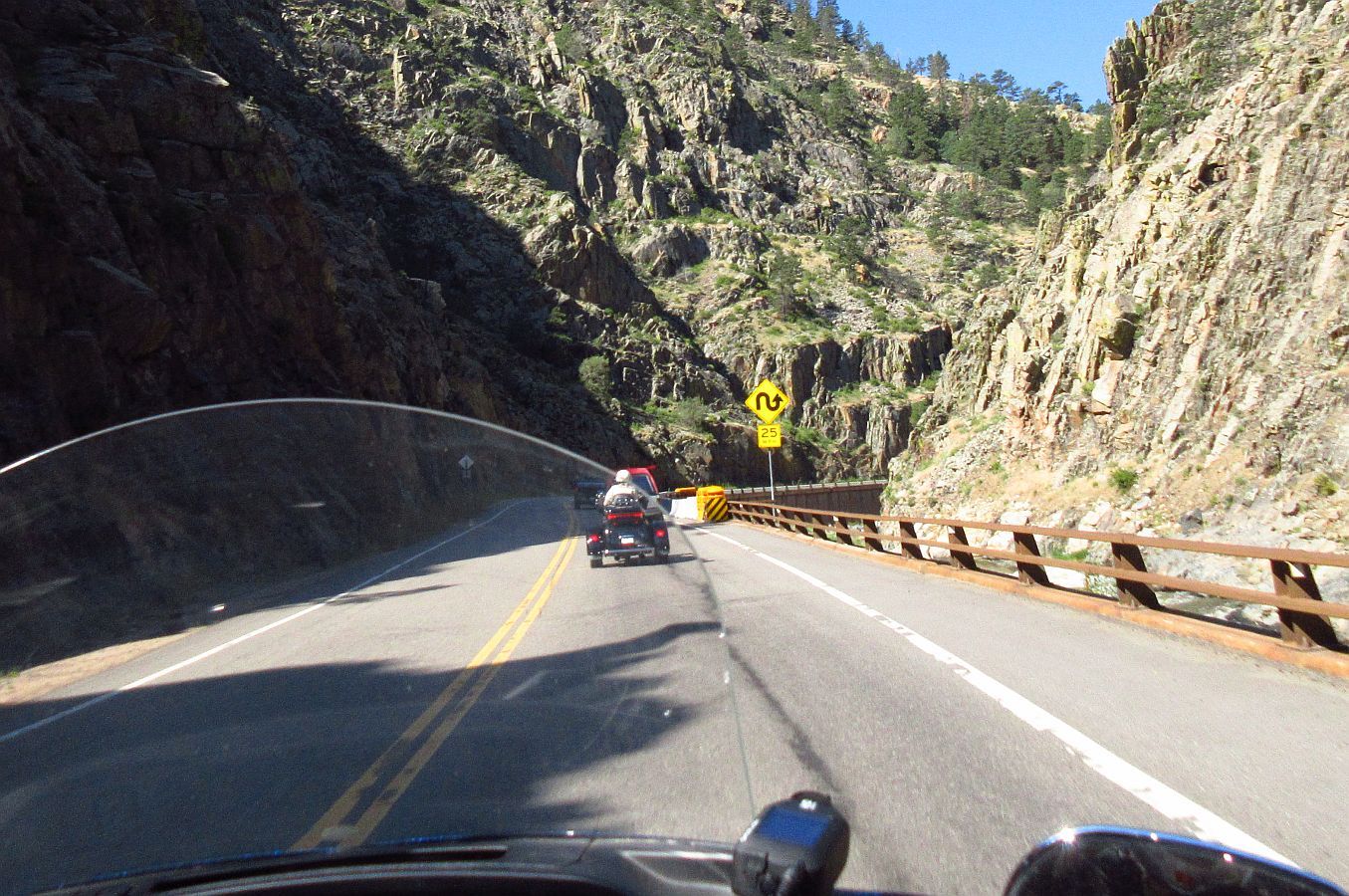 This first taste of Colorado beauty has us anticipating the next few days!
Getting close to Estes Park...
...we really don't know what we're in for. Mary saw the Trail Ridge Road on a map and said she wanted to go there. We did not look at any photo's, I just let Scott know that is one of the places we wanted to go. Such wild beauty, this is a Great way to start the day!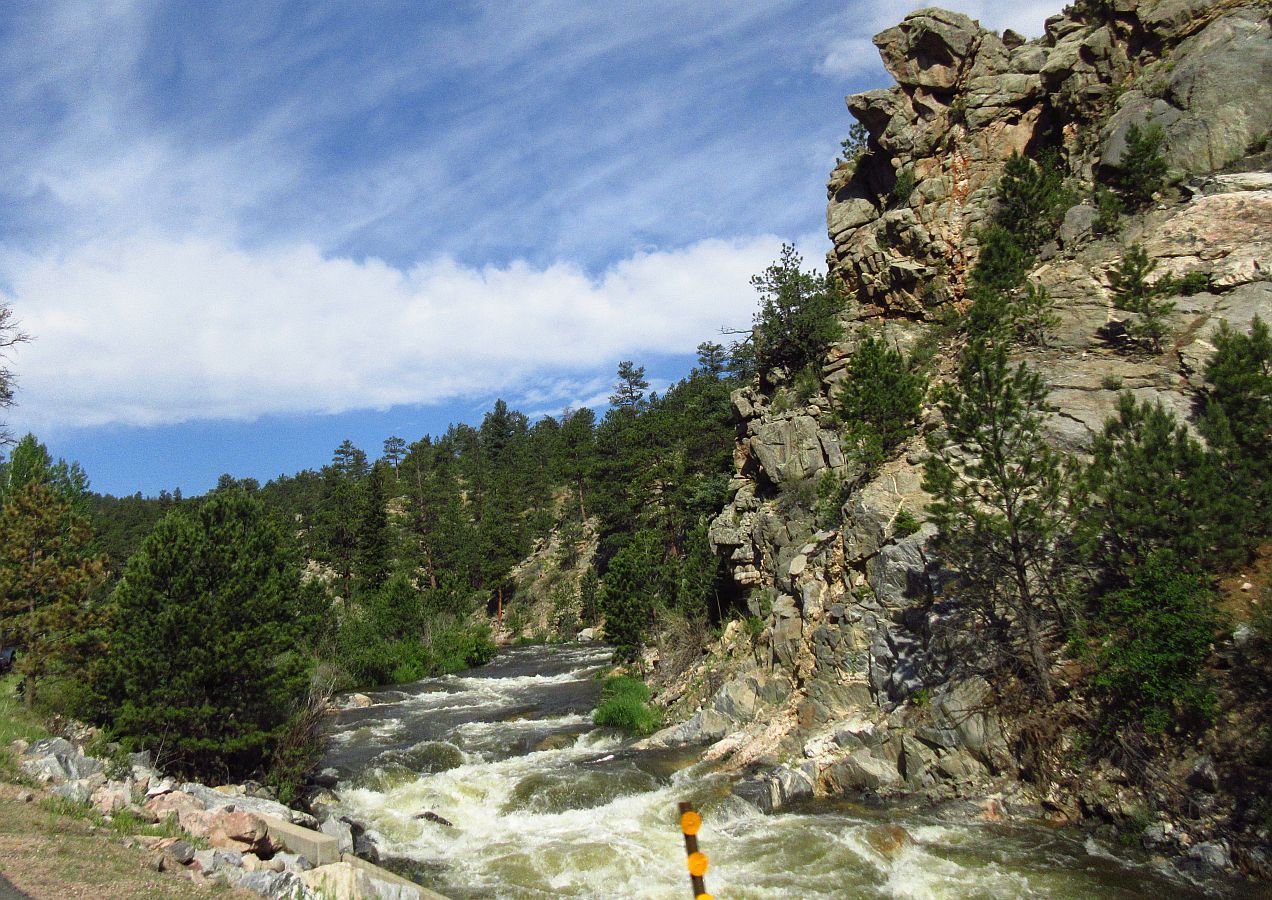 The TRR has a peak elevation of 12,183 feet and is inside the Rocky Mountain National Park. Trail Ridge Road is one of ten America's Byways in Colorado and a national designated All American Road, and now we're here!
We went just a bit inside the park, following Scott & Karin....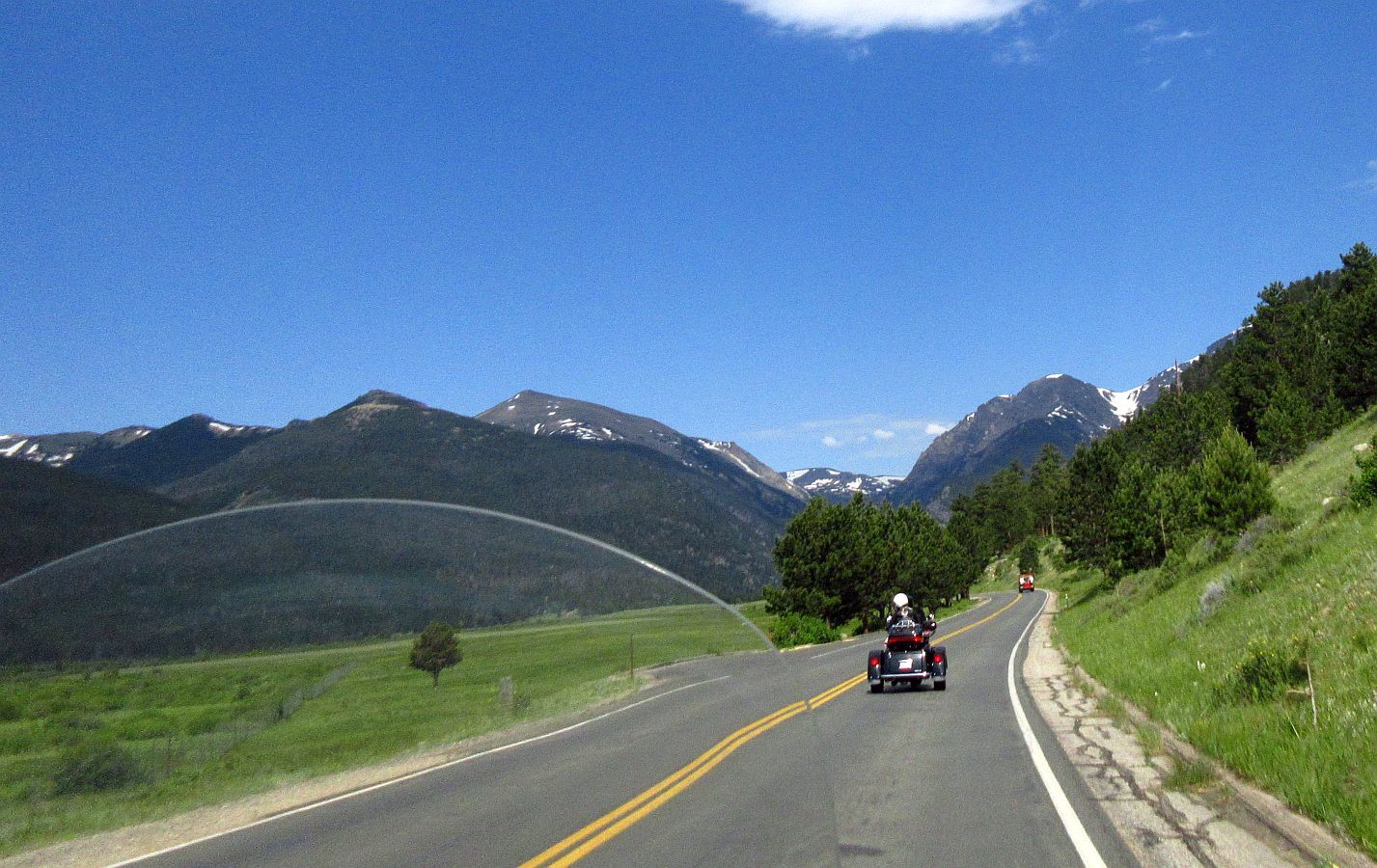 ...just in the little bit they we've been riding with them, I like Scotts' riding style. Easy to follow, and he likes the curves!
We pulled over, and he stowed his helmet. When in National Parks, this is something Mary and I do frequently also. Our experience has been that National Park roads are very nice, speeds are moderate, and the cages are very predictable.
More in next post.