Day 29 Concluded-
Day 29 Concluded-
After we left Cripple Creek, I thought we were headed back to Colorado Springs.
It was a bit of a surprise when Scott signaled left turn and we pulled thru here.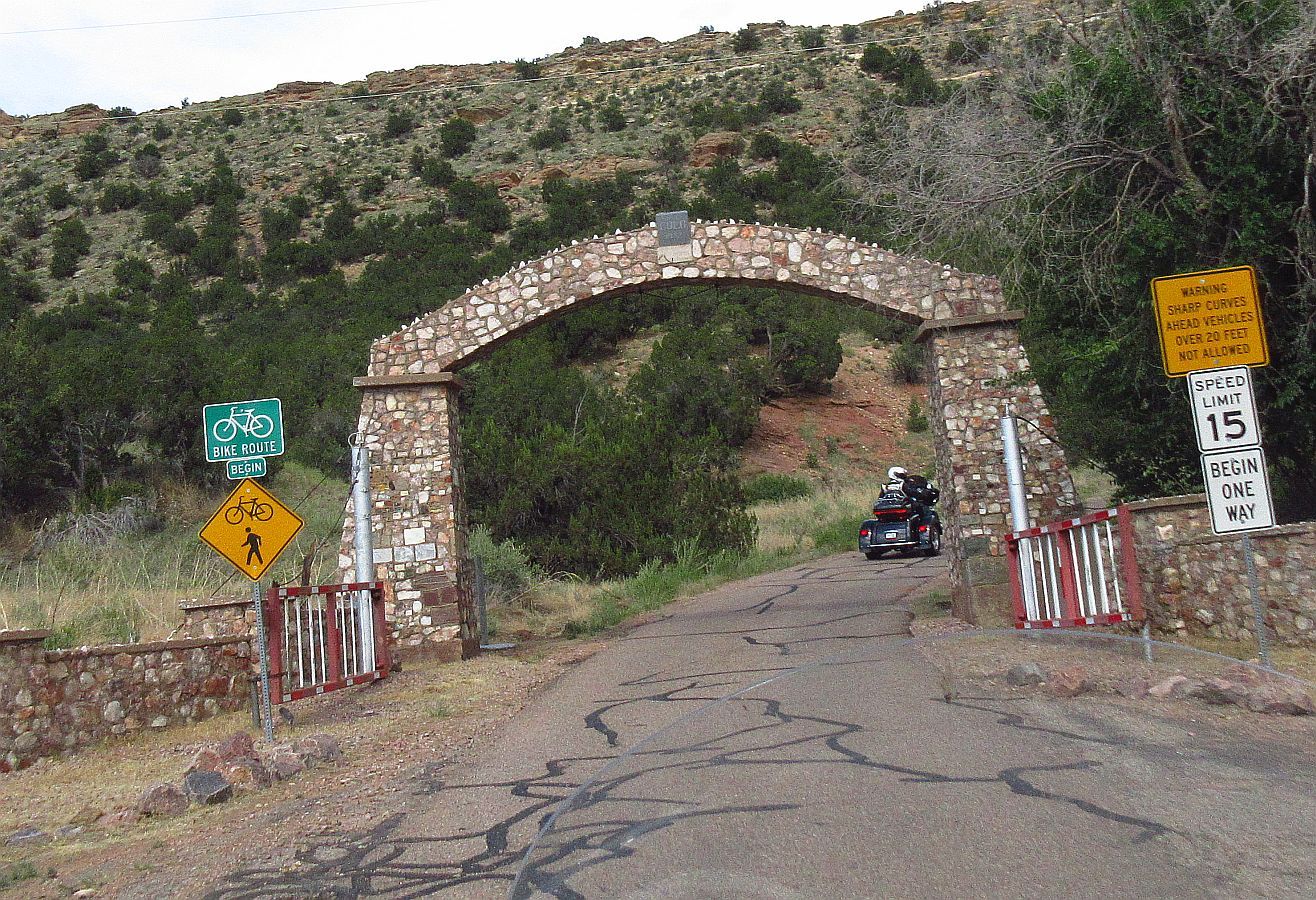 Not being sure what to expect...but it did not take long to realize where we were.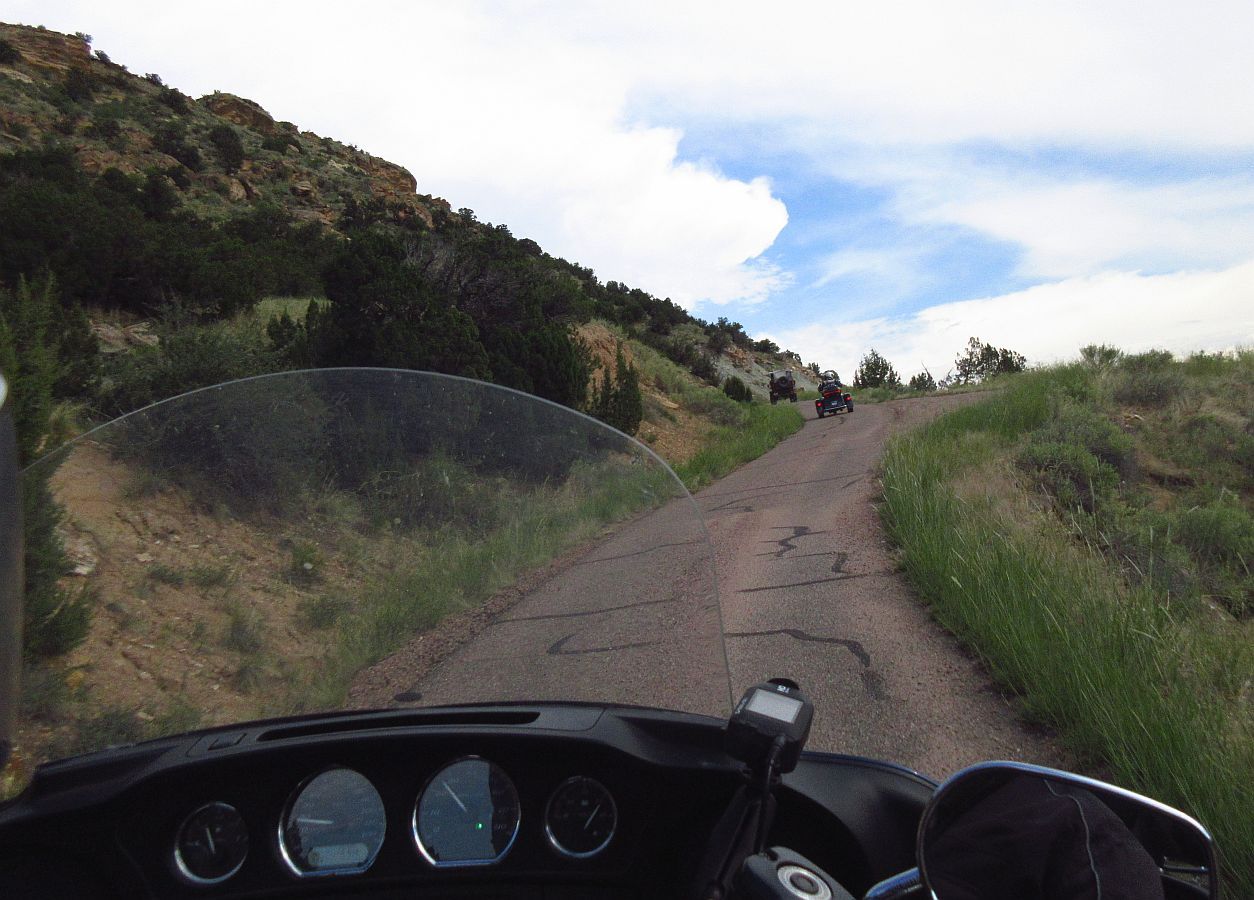 Being one way, it wasn't like we could turn around anyway...j/k, everywhere Scott and Karin have taken us to has been fantastic, and this was too. A look back-
I had mentioned to Scott that we'd like to ride Skyline Drive. CSI had described it to us and it sound like something we'd like to experience. Here we are!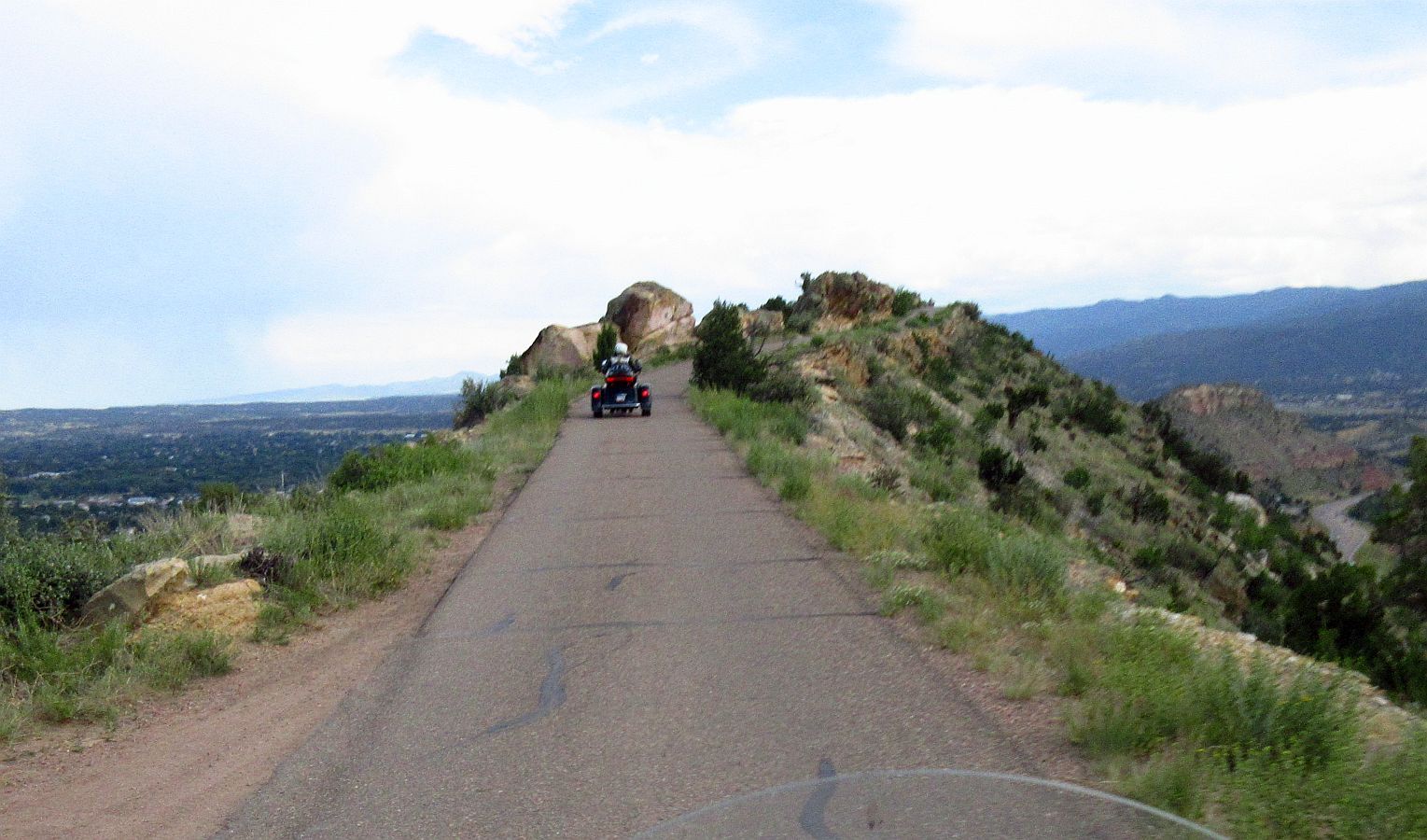 Many of the photos I have posted from earlier today look more dramatic than they felt while we were actually riding them.
These photos look LESS dramatic than it felt while we were riding.
This is a one lane road, along the ridge of a mountain. It is well over 1000 feet down on both sides. Very interesting feeling!
A look back-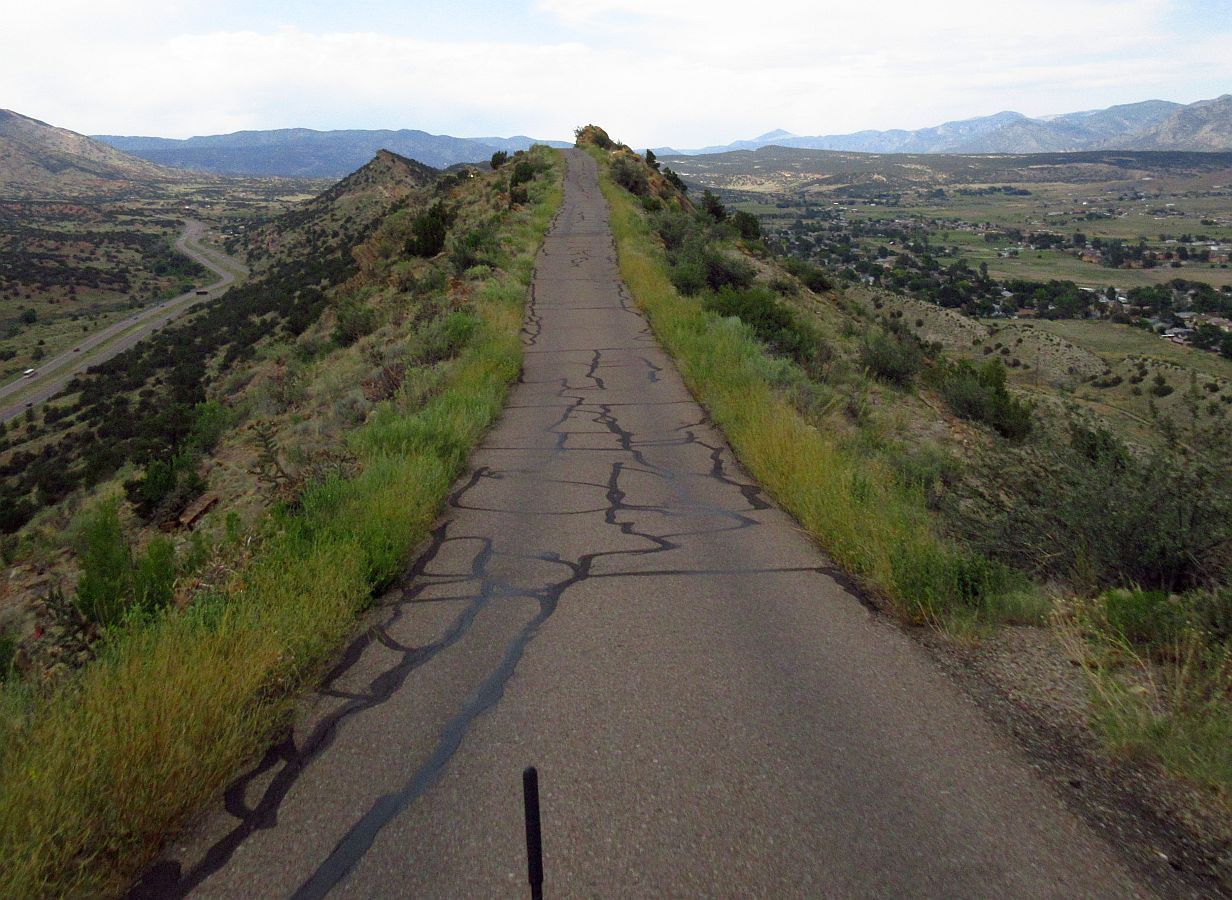 I think the video may convey a bit more of what it was like up there.
To watch the short Video, click
HERE
.
It will open in a new window and you can make the video larger by click the little arrows in the bottom right.
Headed down the other end-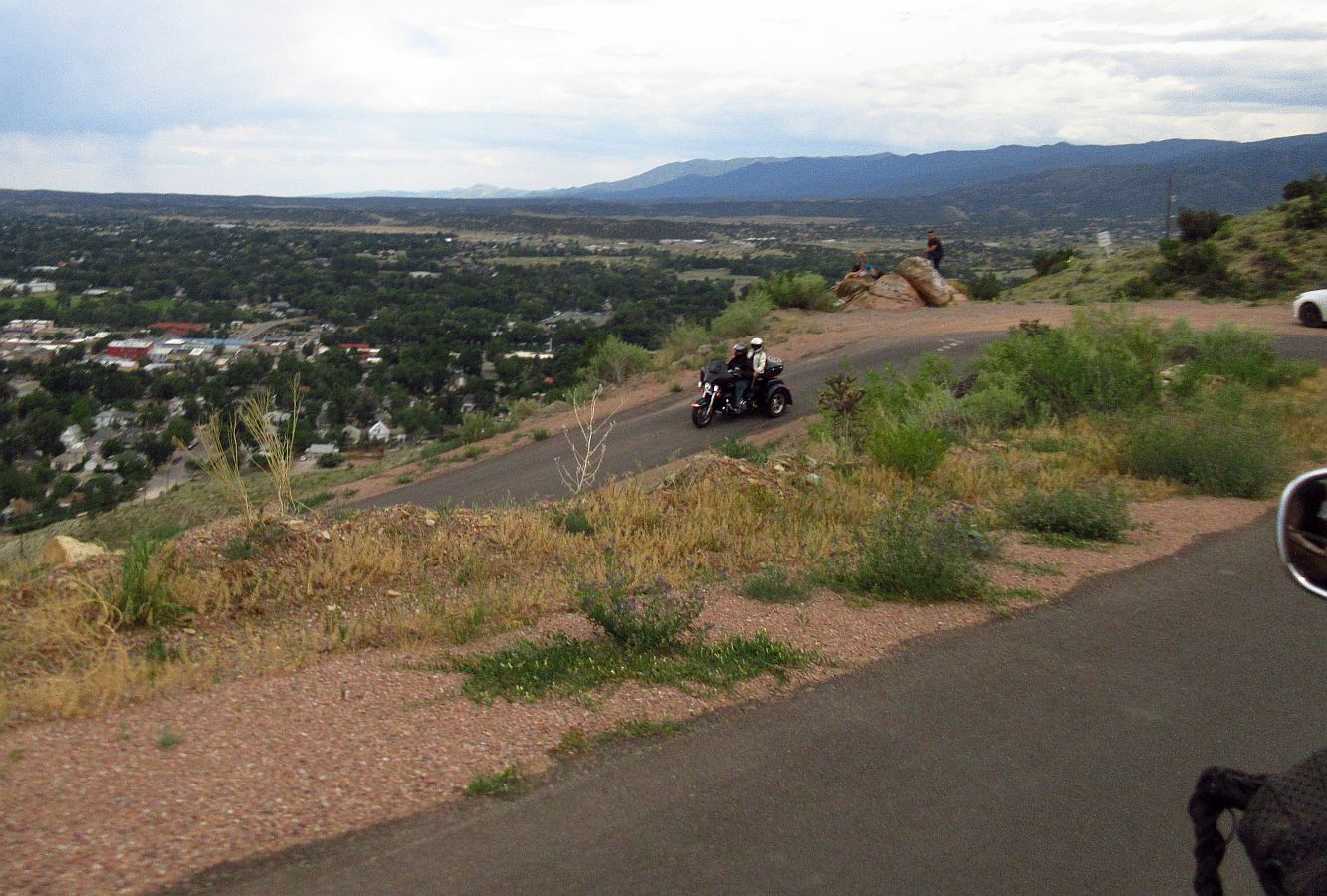 More in next post.