Ride to Durango continued.
Ride to Durango continued.
Looking back.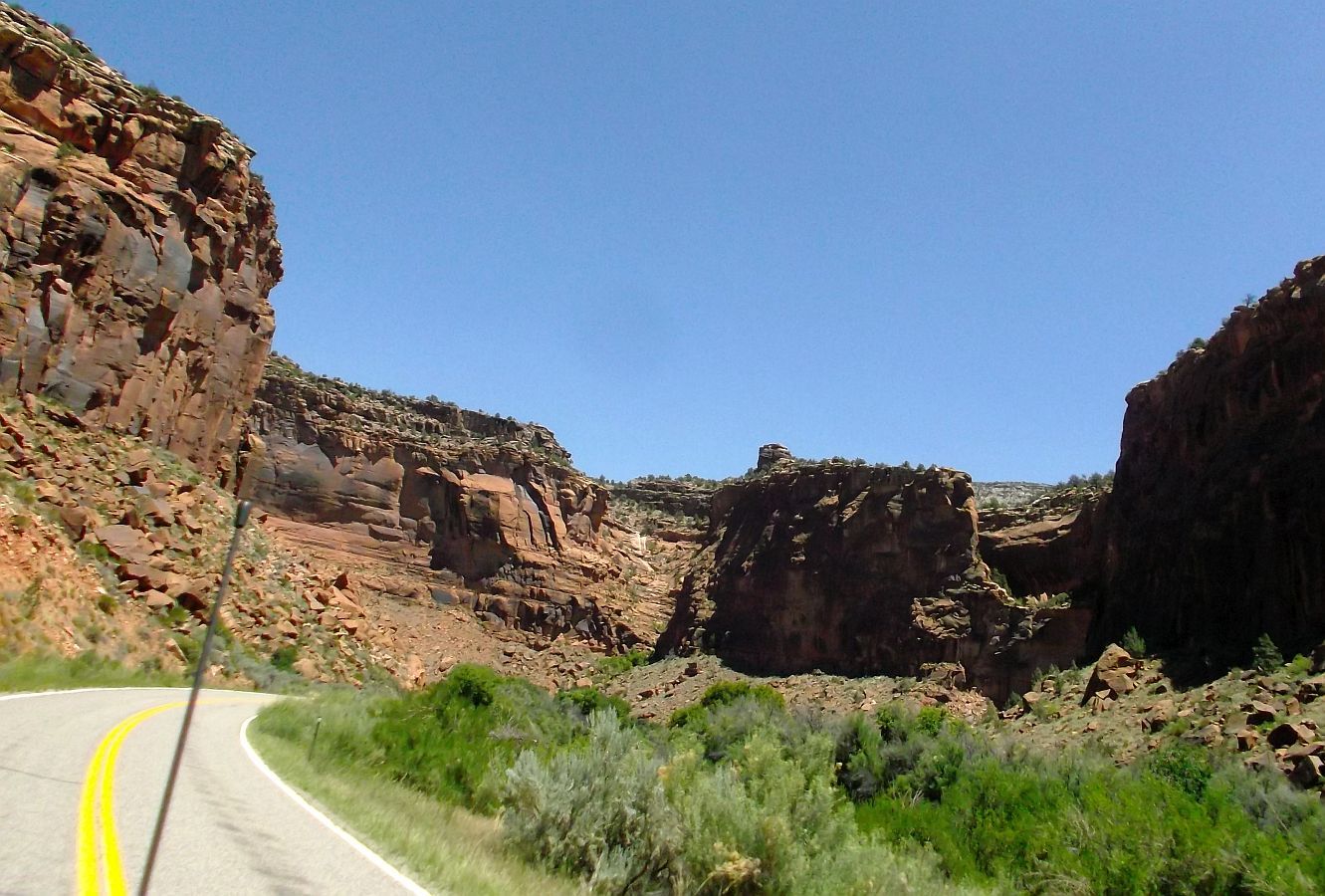 Heading into some tight canyon walls and curves!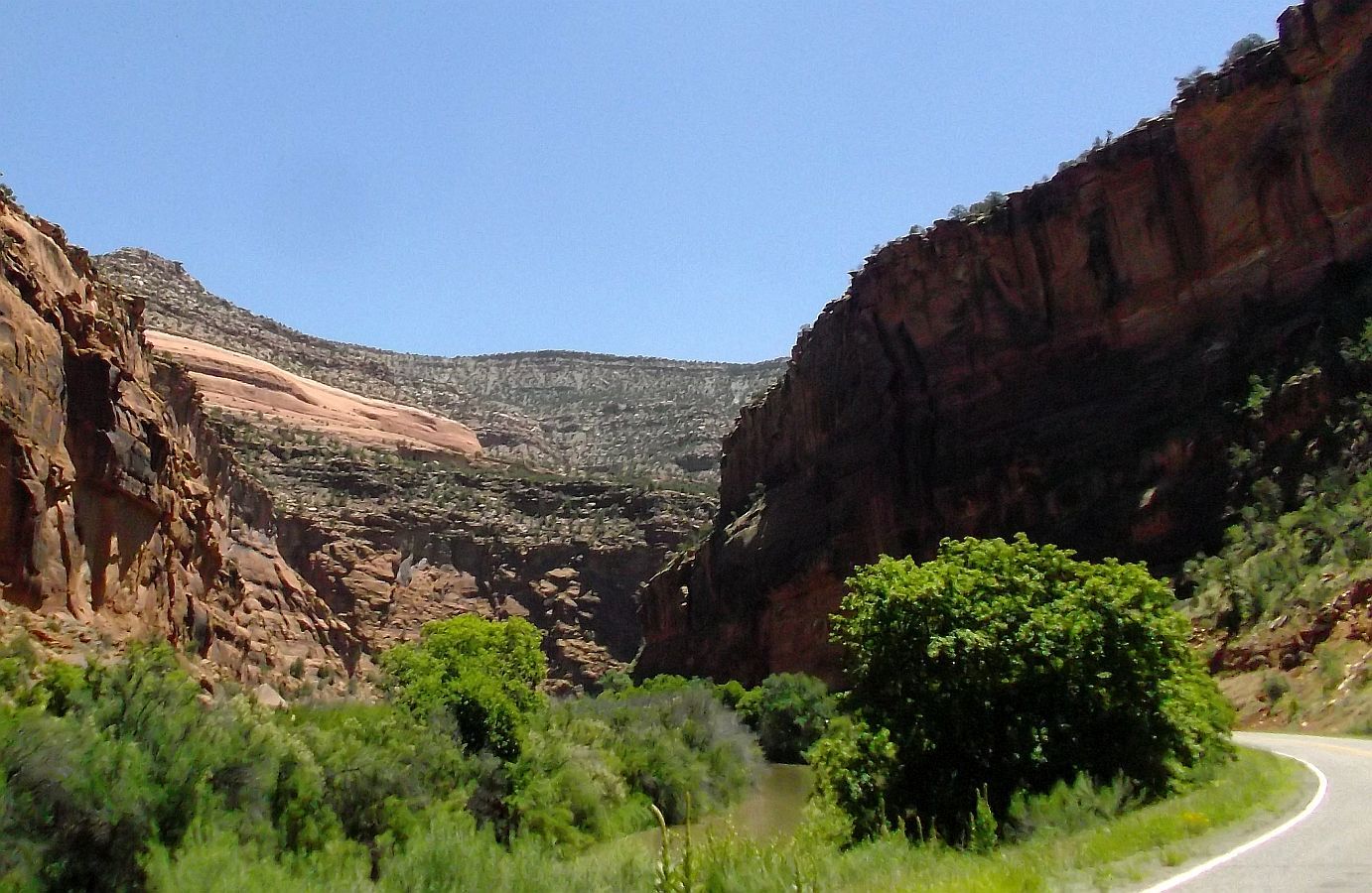 This is a bit different...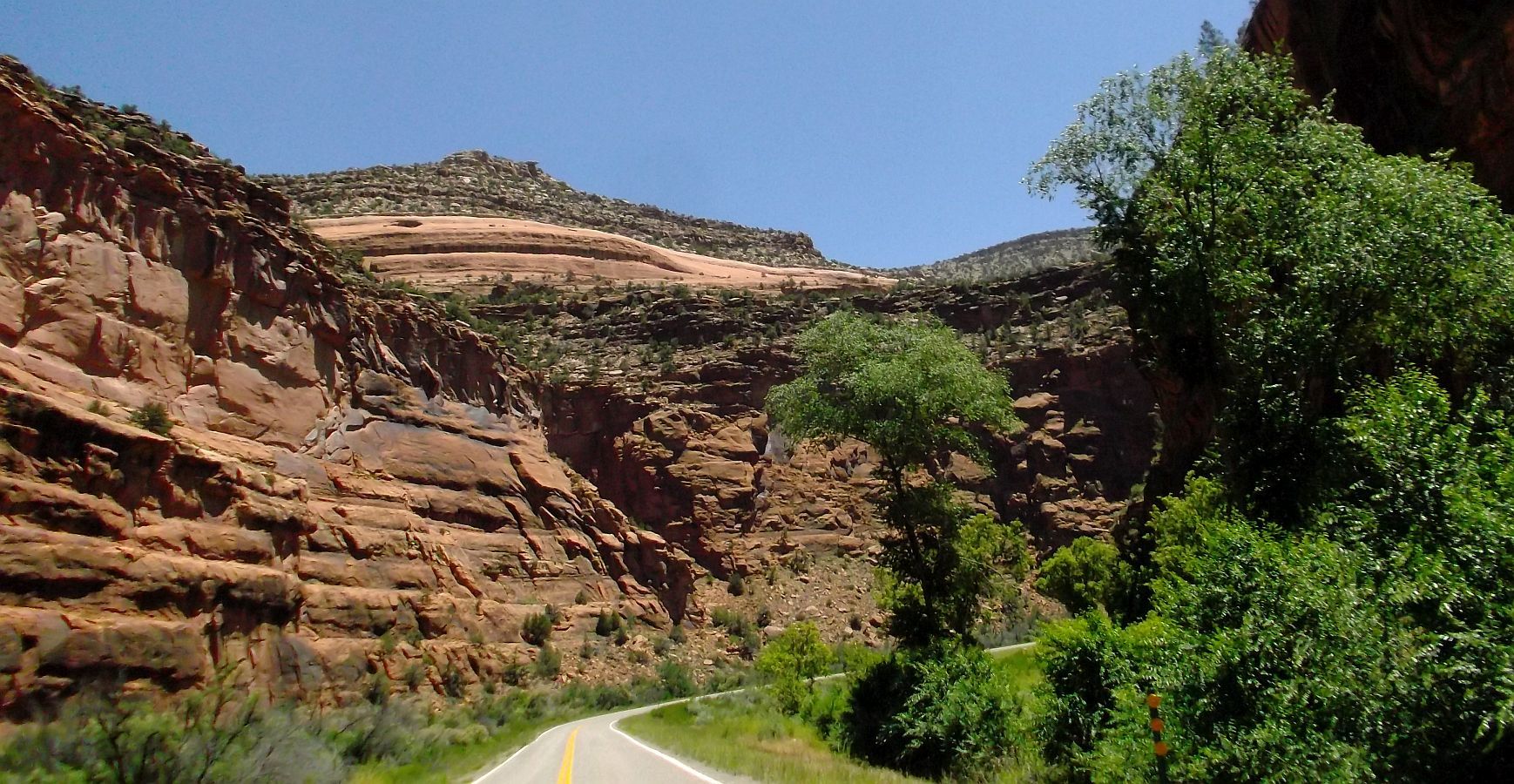 ...I wouldn't say claustrophobic, but both sides are quite close relative to what is has been.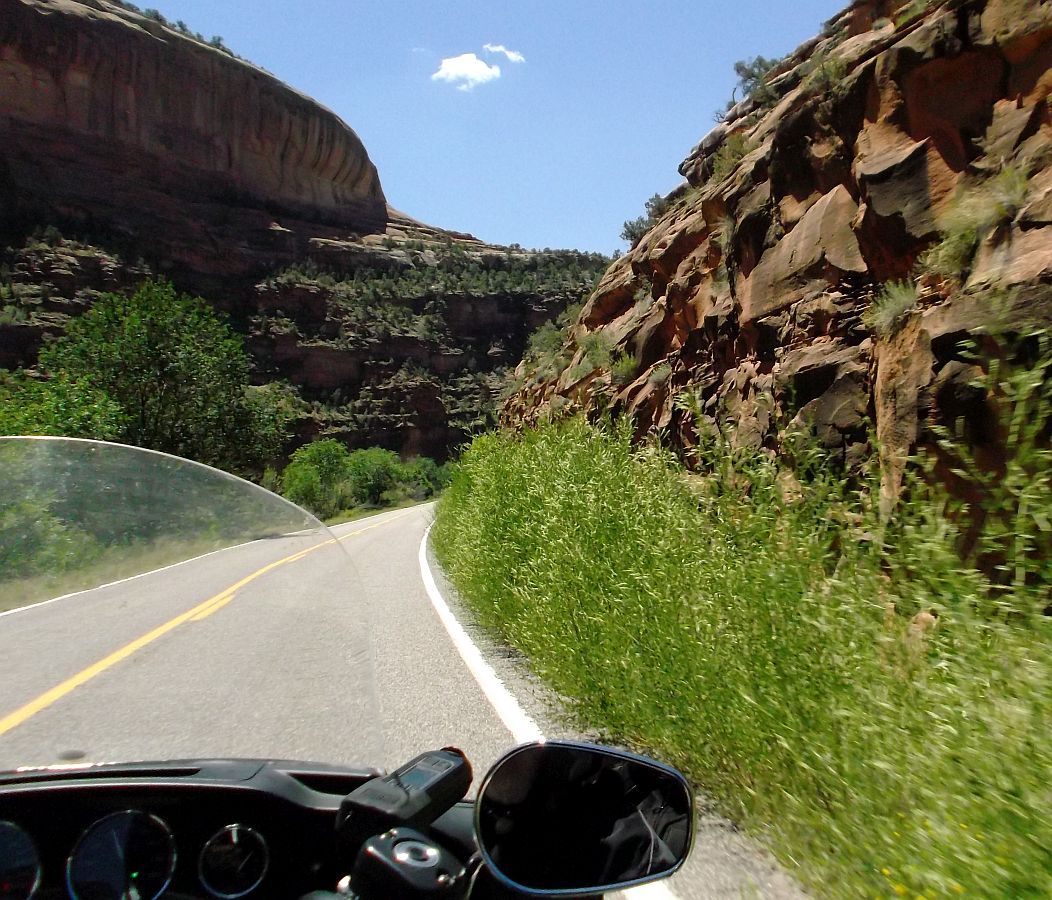 Mary's view when she's not out to the side.
Looking back as we...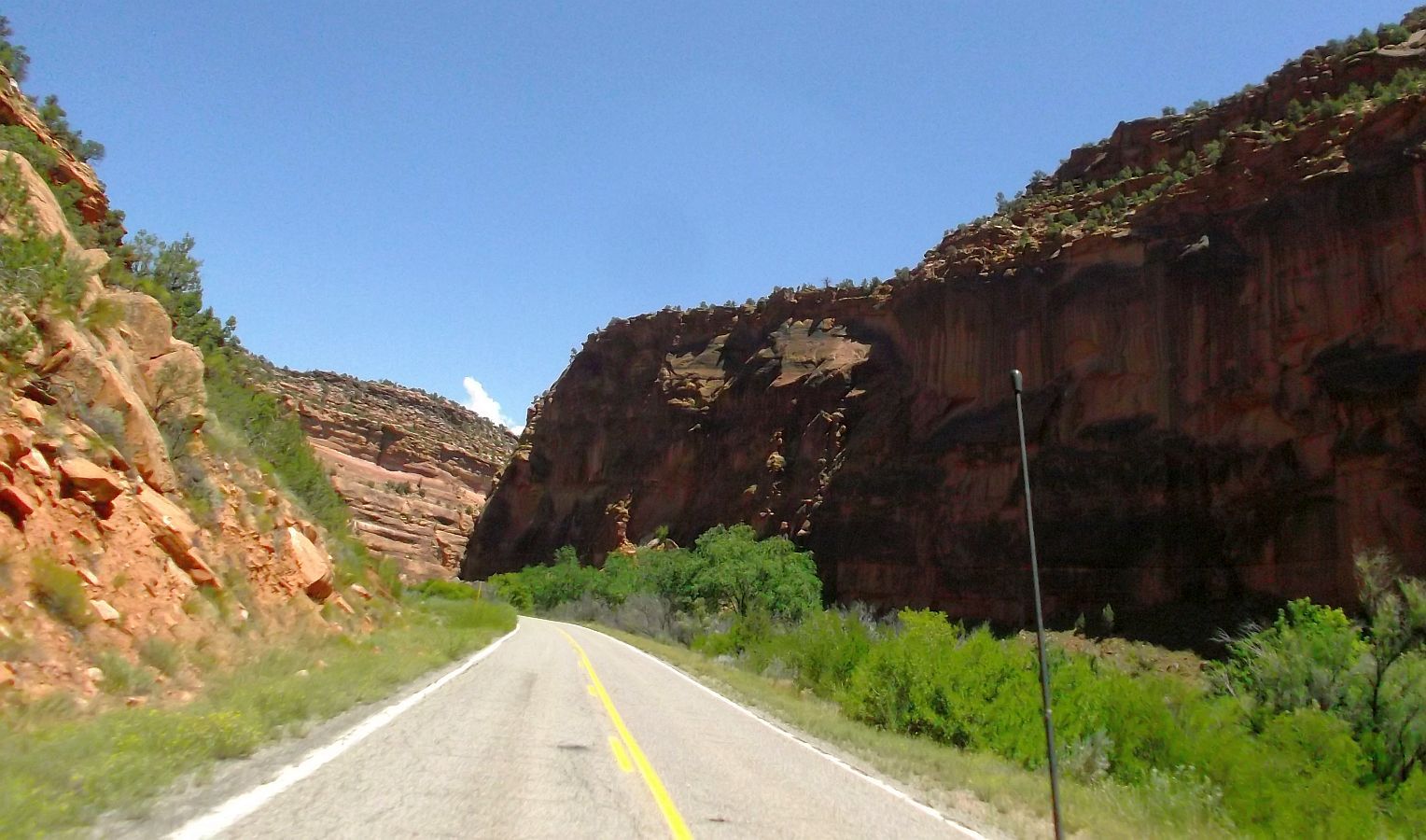 ...come out more into some open space.
Little did we know when we took the turn, off the interstate, towards Naturita, what a scenic and fun road this was going to be. Definitely one I want to ride again!
Dunno if you can see in this pic, how the road just flows, in curve after curve, along the edge. Huge beautiful country!
More coming soon.