Day 20 Part I Continued-
Day 20 Part I Continued-
A view thru the windshield. Even though we're traveling at a good clip, mostly around 60 mph, the 45 mpg is due to going primarily downhill. I'm not sure how much elevation we've dropped, but the temps are up to the high 40's.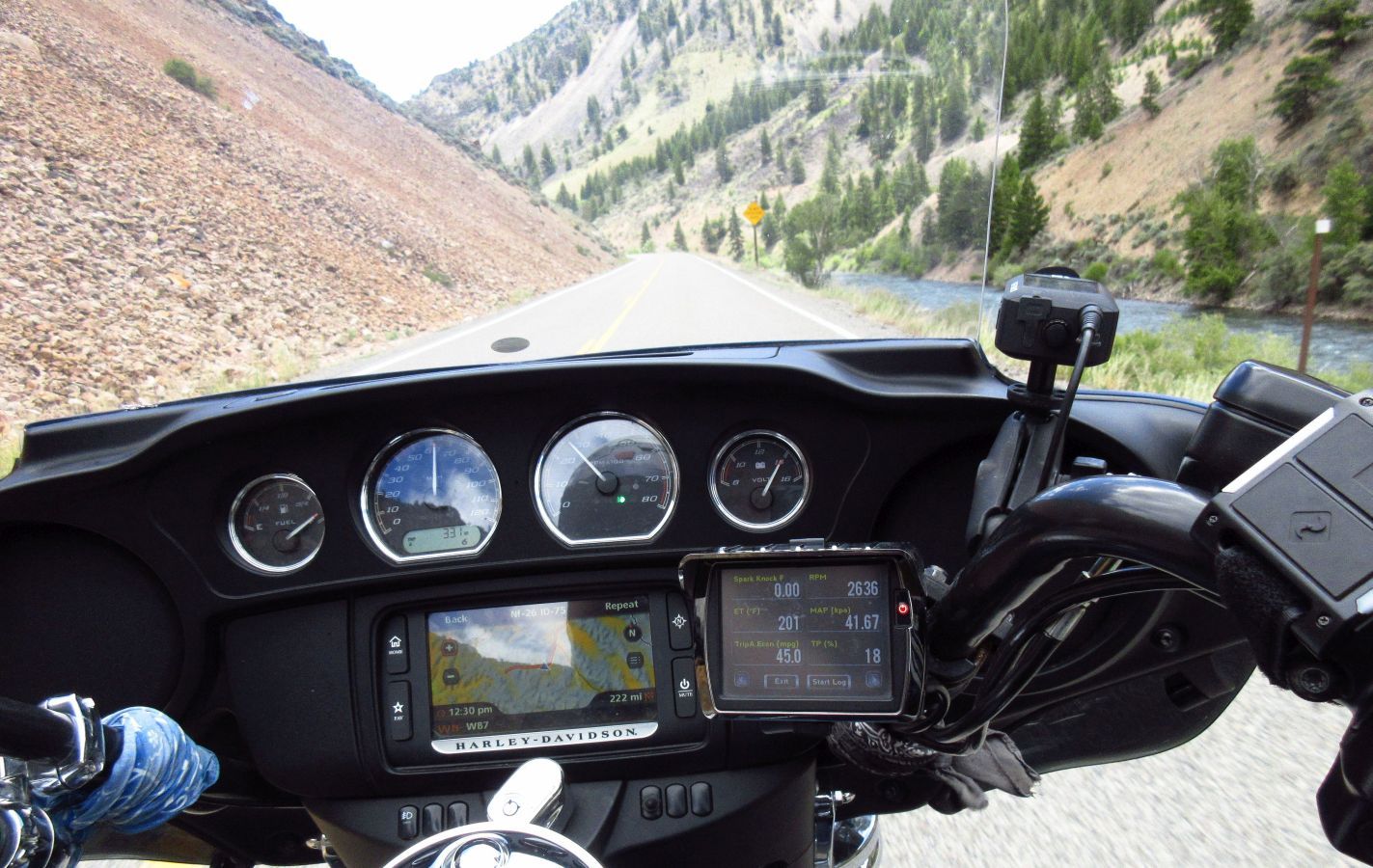 There aren't many towns between Stanley & Salmon, but here is one with a population of 7.
This is a great road...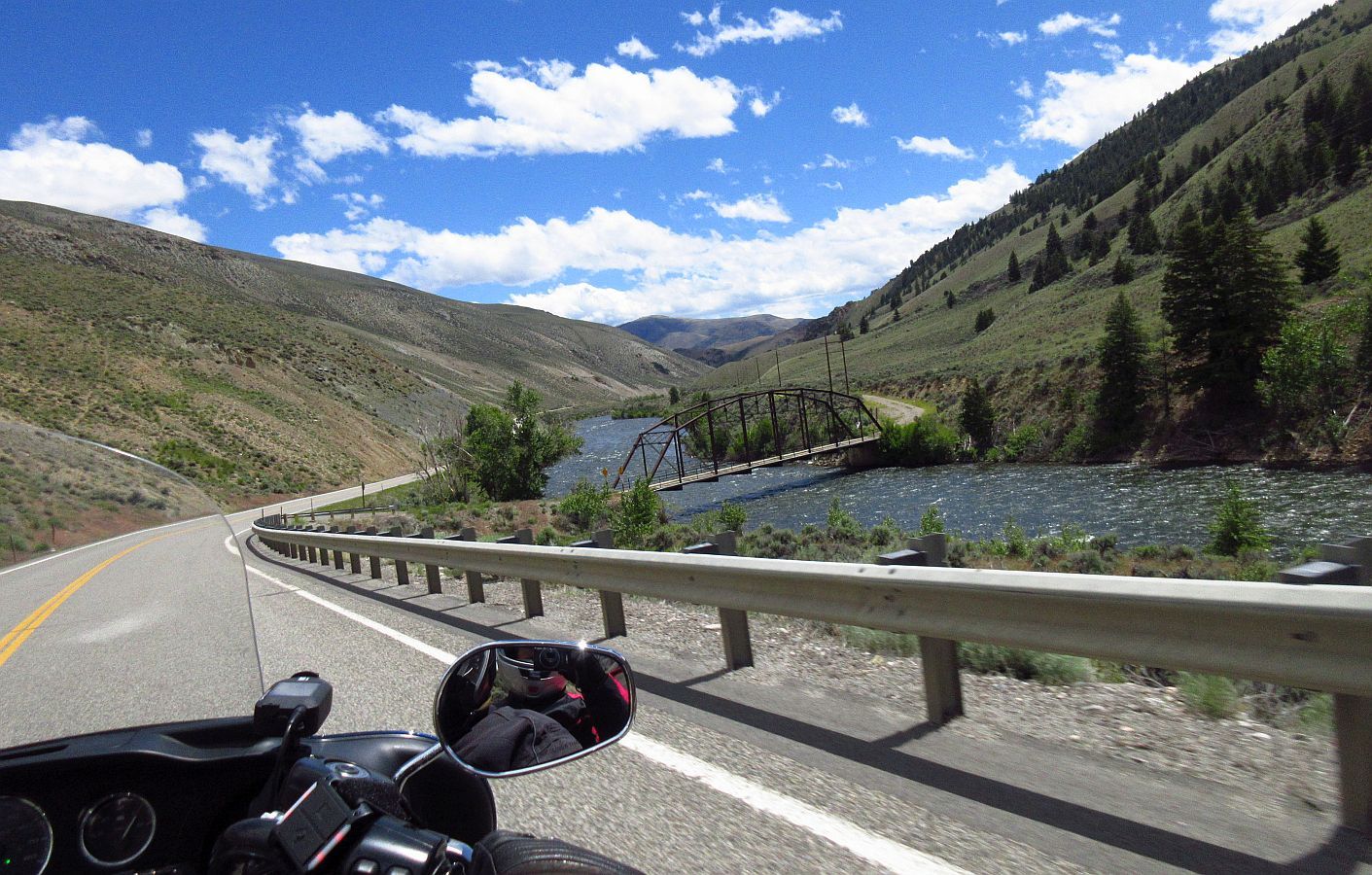 ...fun riding, amazing views, and is shaping up to be one of those perfect riding days!
Some fellow travelers.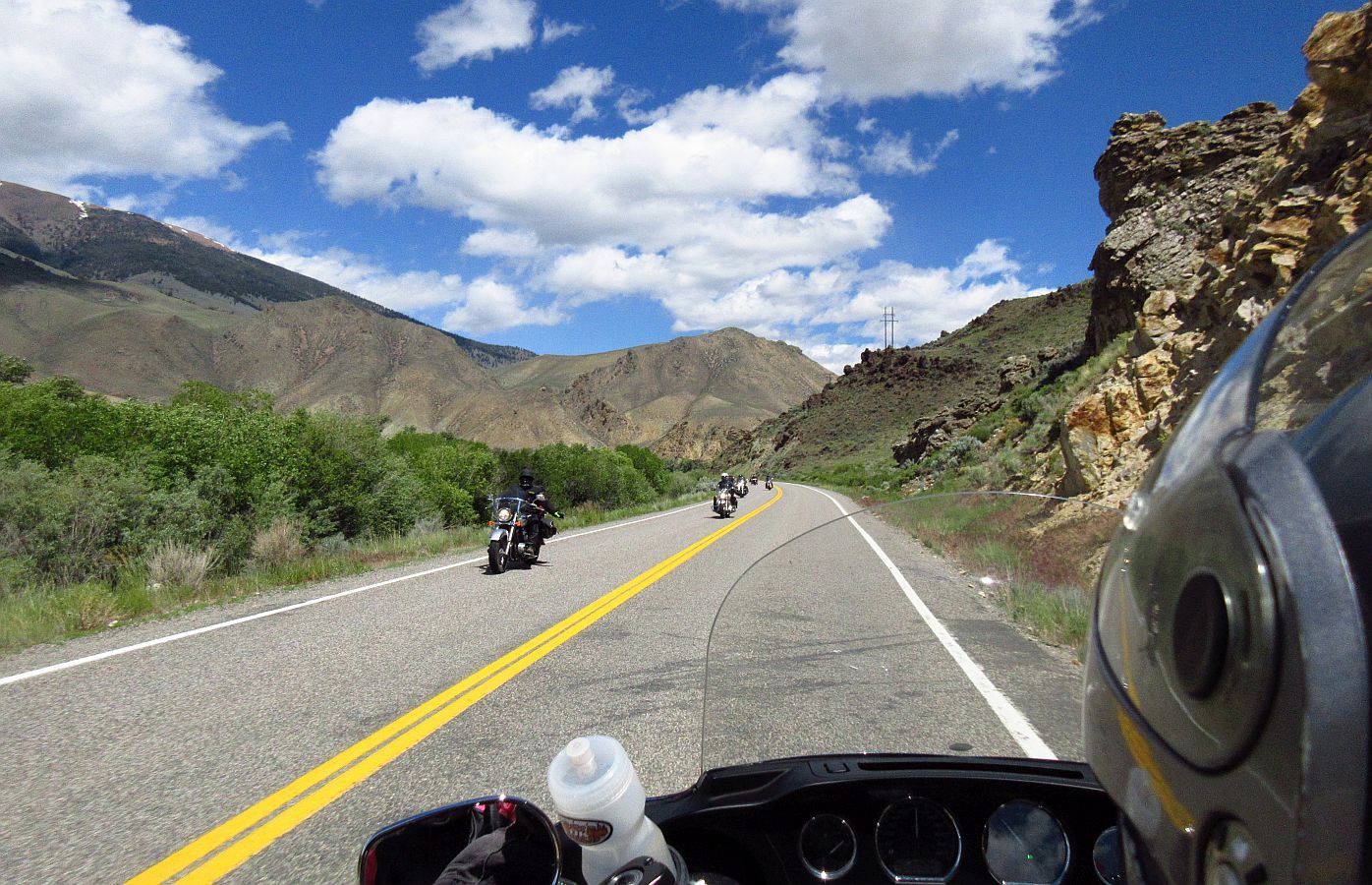 Here is a short video. Click
HERE
to see it.
We're getting close to Challis, and the way the road is winding thru these mountains is just breath-taking...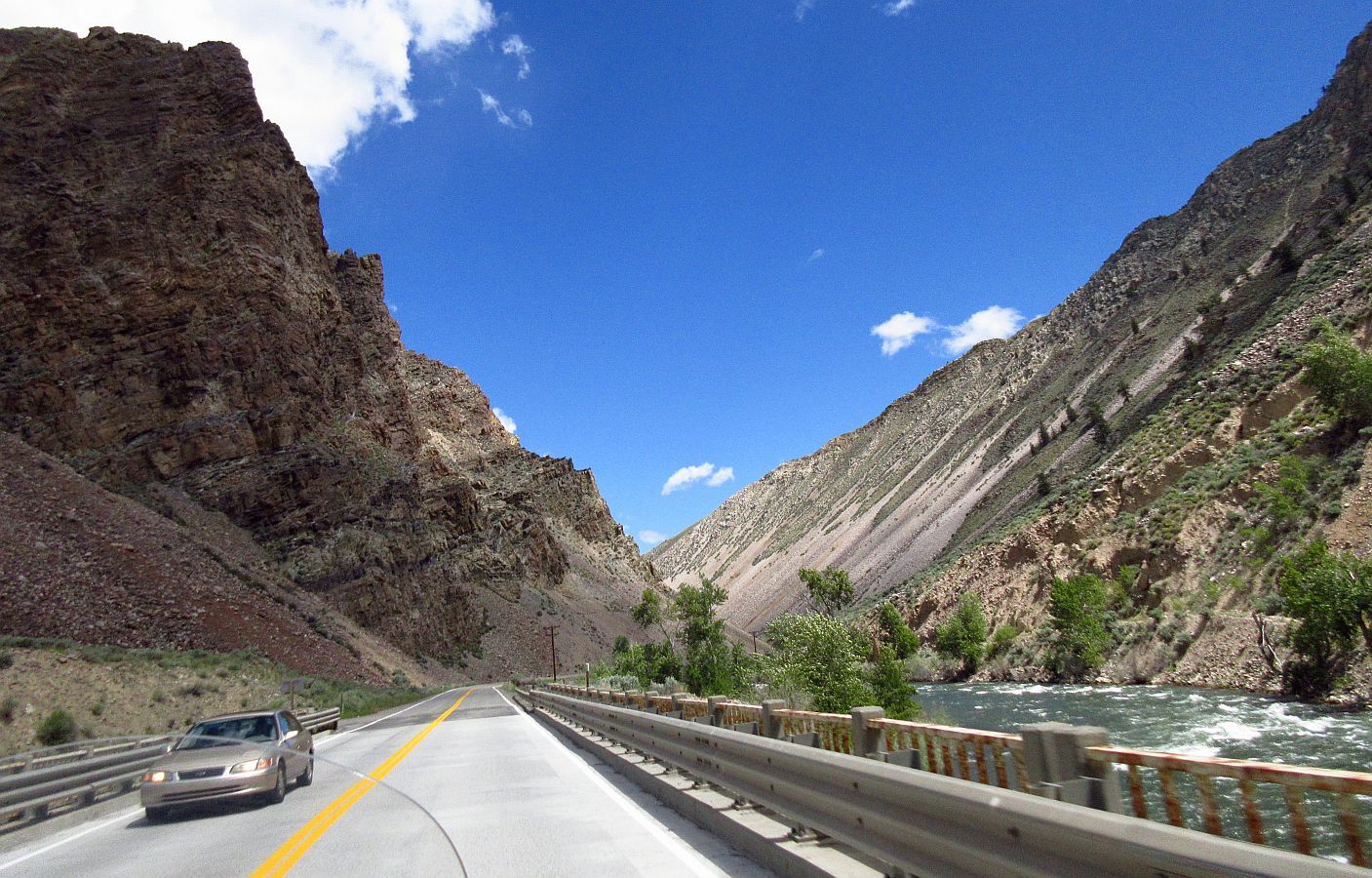 ...at this point, we both have already decided we want to ride this road again!
We've passed thru Challis now, the road has tightened up a bit, and is just a blast riding thru here!
The variation in the road, the views, the terrain, all in less than 100 miles, wowowow! Makes for some great riding!
Part II coming soon!