Day with Fuzzy continued
Day with Fuzzy continued, still on the Colorado National Monument.
Stopped at the Fruita Canyon Overlook...we're no where near the top, but the view is spectacular.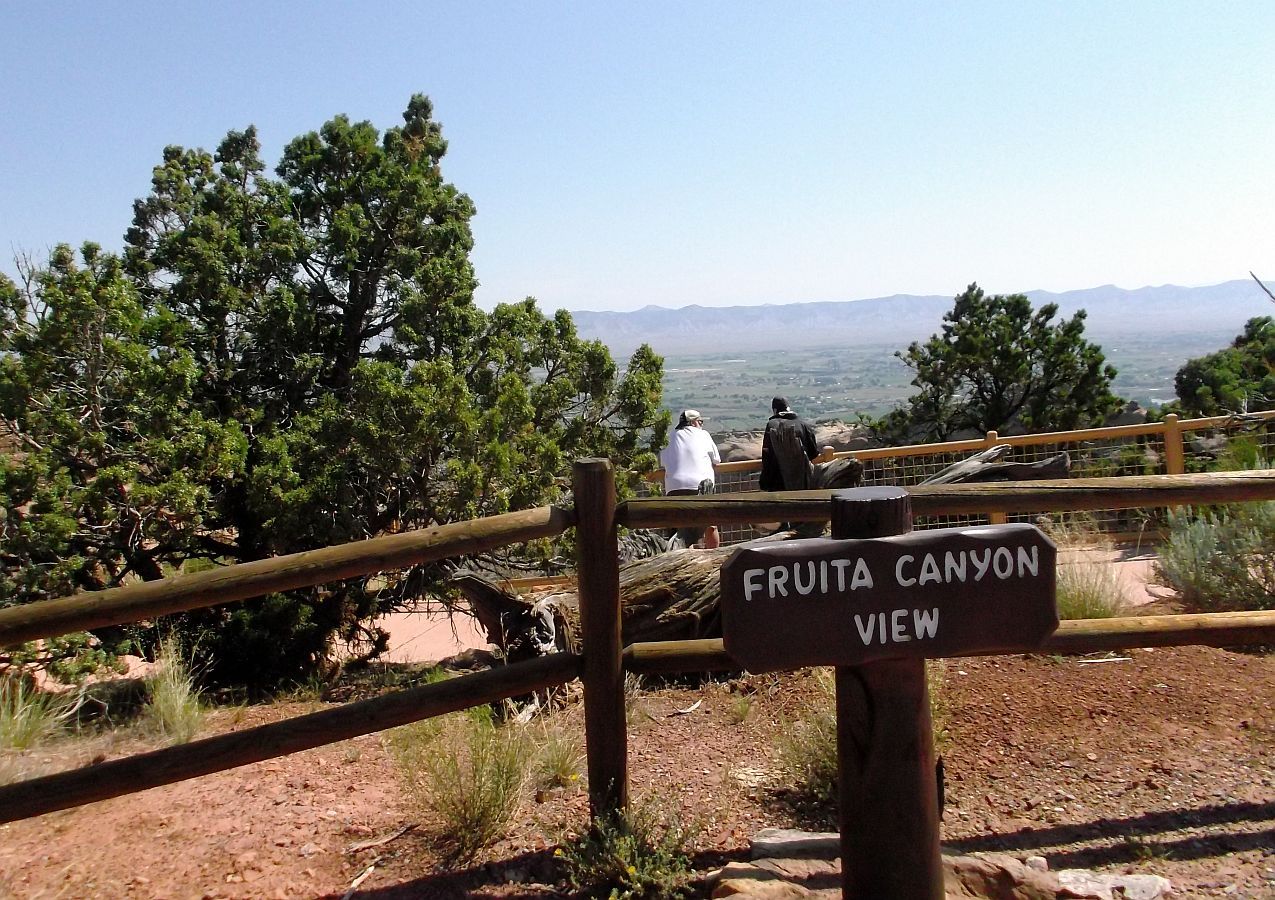 We were looking at the clear coat I put on my rear wheels to see how it was holding up. Just a couple small spots where it looks like it got chipped by some rocks.
Stopped at the visitor center. Inside was so enthralled with all the info on how they built the road, did not take any pics. lol
Back on the road, heading up the hill.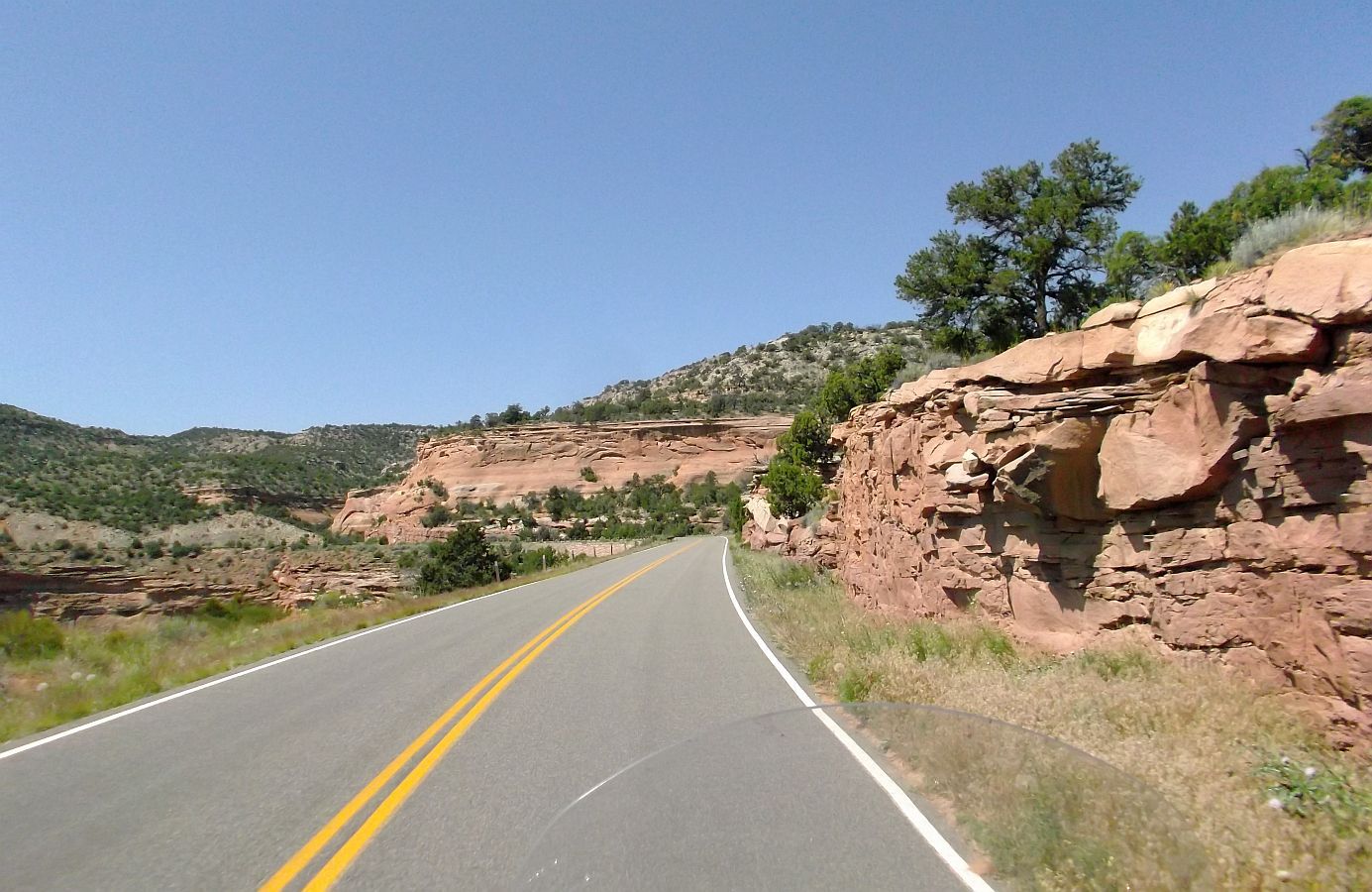 Looking back.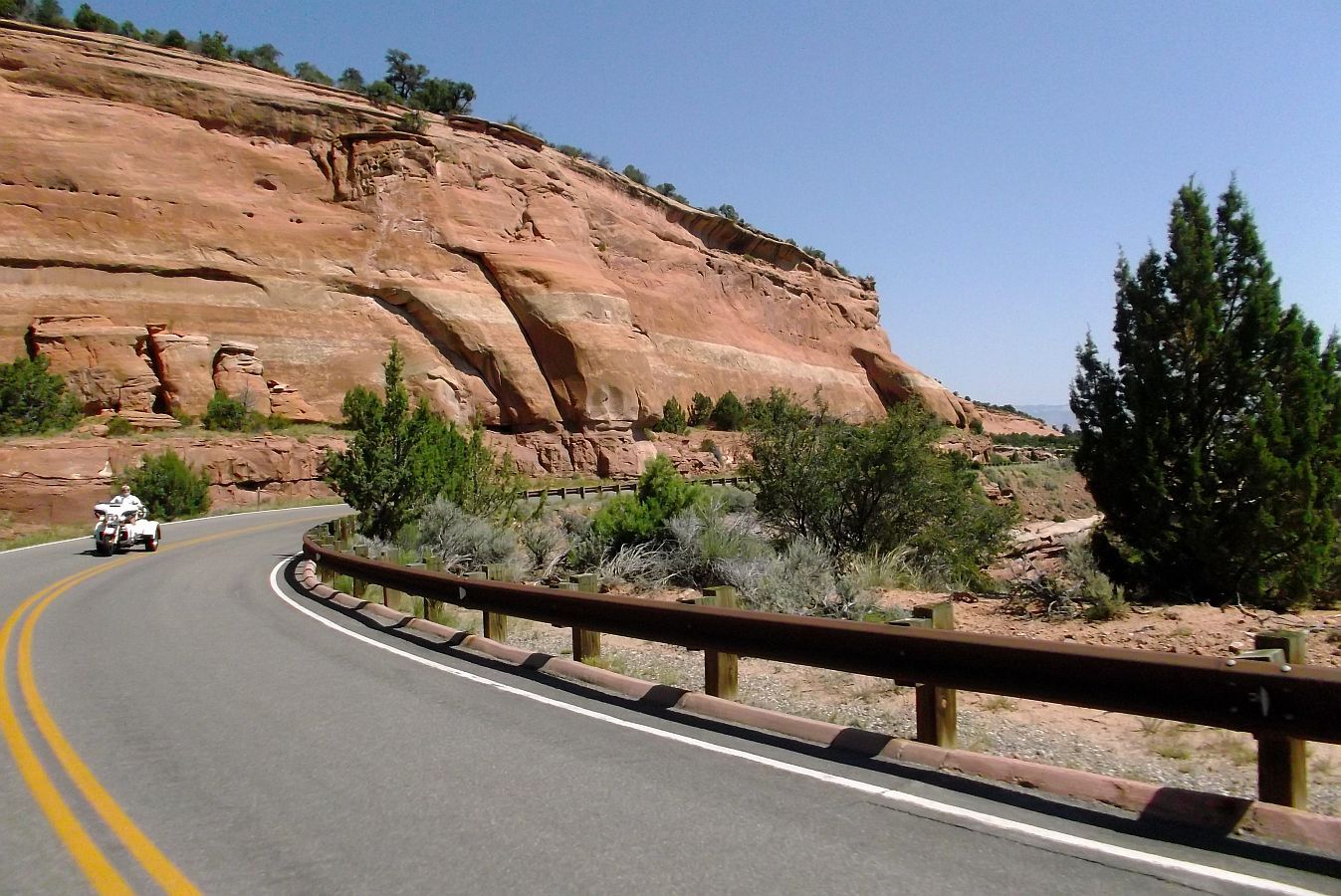 Usually Mary takes what pics she can as we are riding. The scenery up here is so immense, that I was constantly slowing down, sometimes stopping for pics.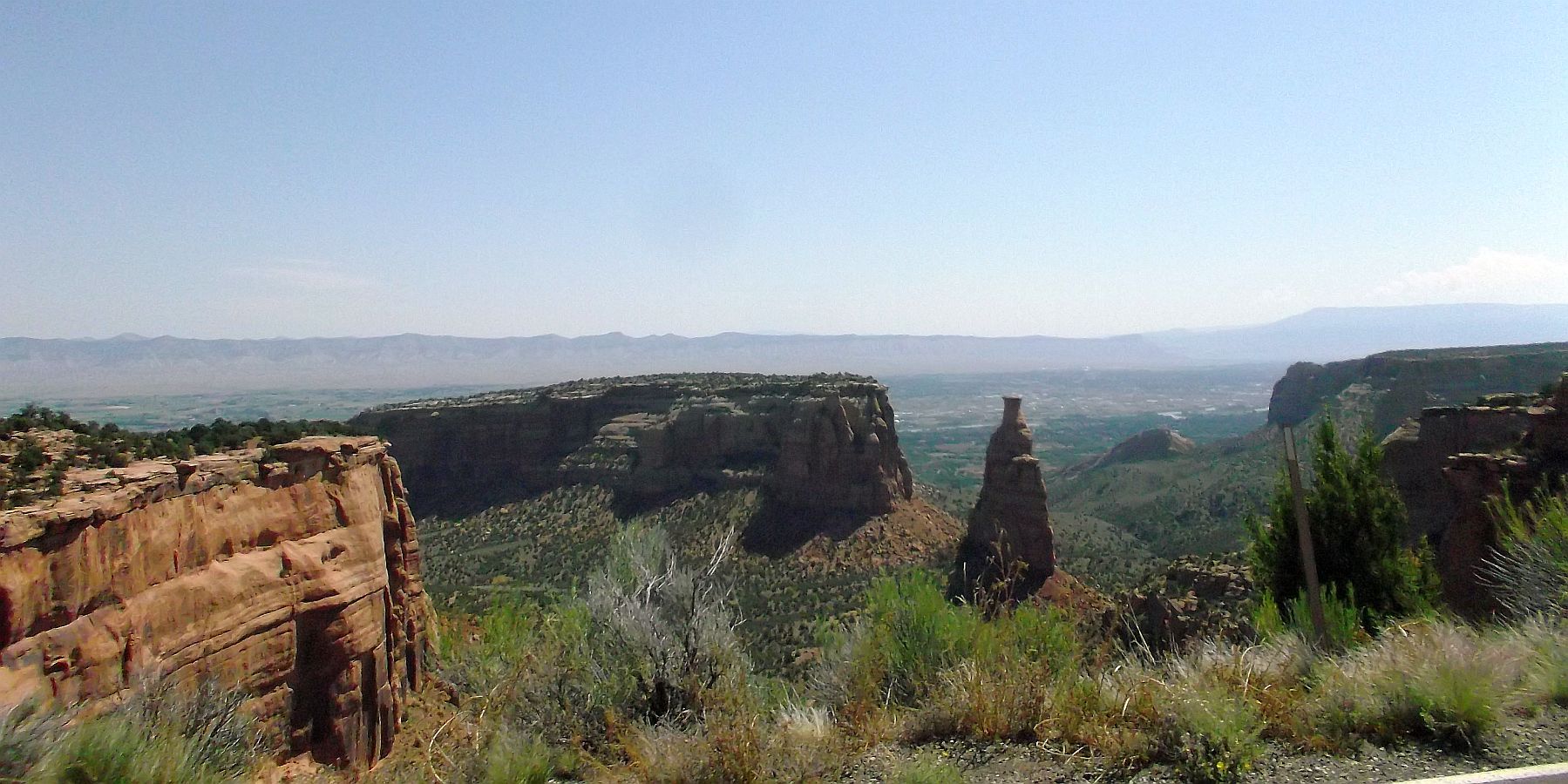 The edge of the road the road is hanging out over/above the road....not something I really care for. lol But it is an amazing sight!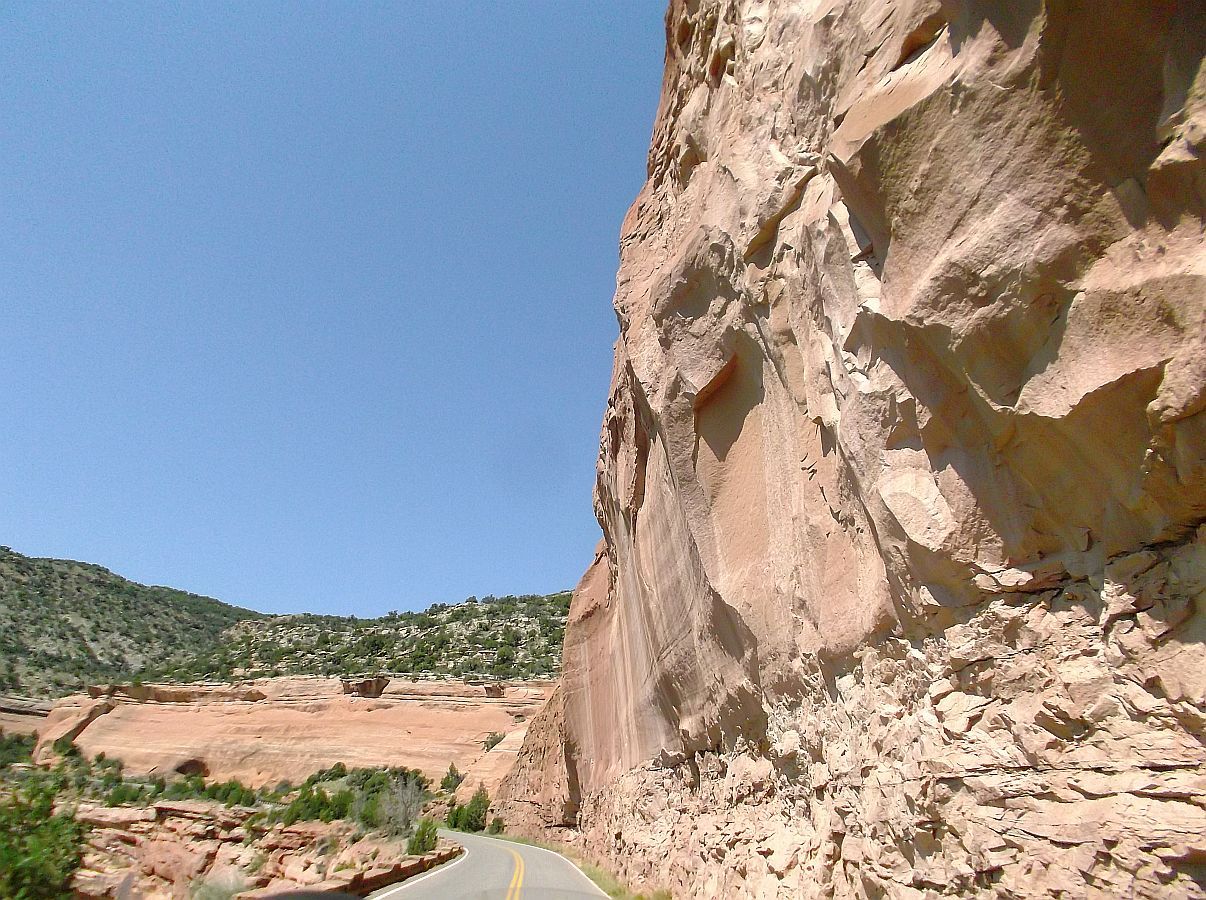 Everywhere we turn the views are HUGE. Pic taken on the fly.
Even though I was mostly taking a leisurely pace, every now and then some curves just begged for me to him them hard...which I did.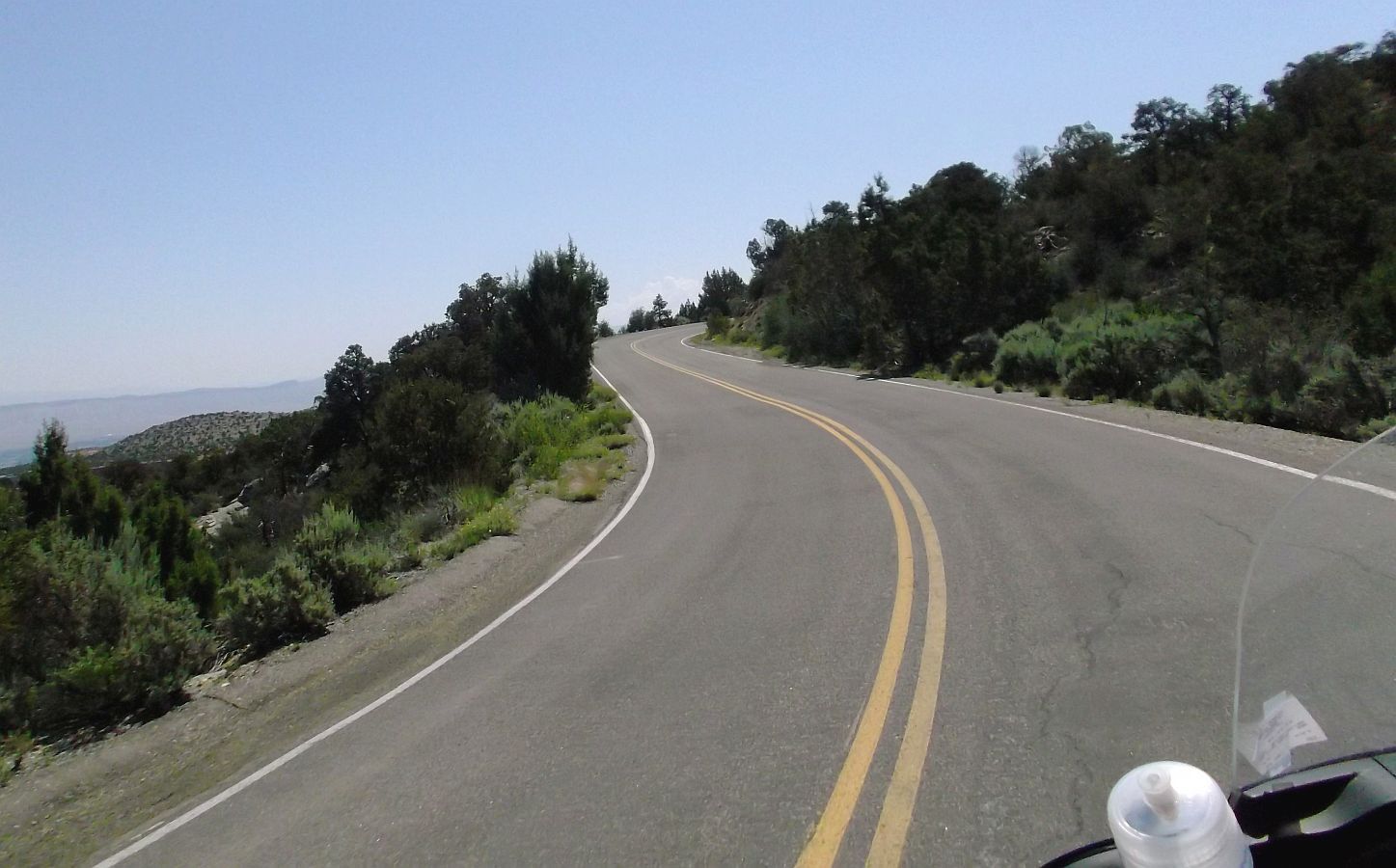 Near the top, taking in the view.
More in next post.