Day 29 continued.
Day 29 continued.
Every now and then there are some curves....
...but mostly it is straight road ahead....
...and behind us.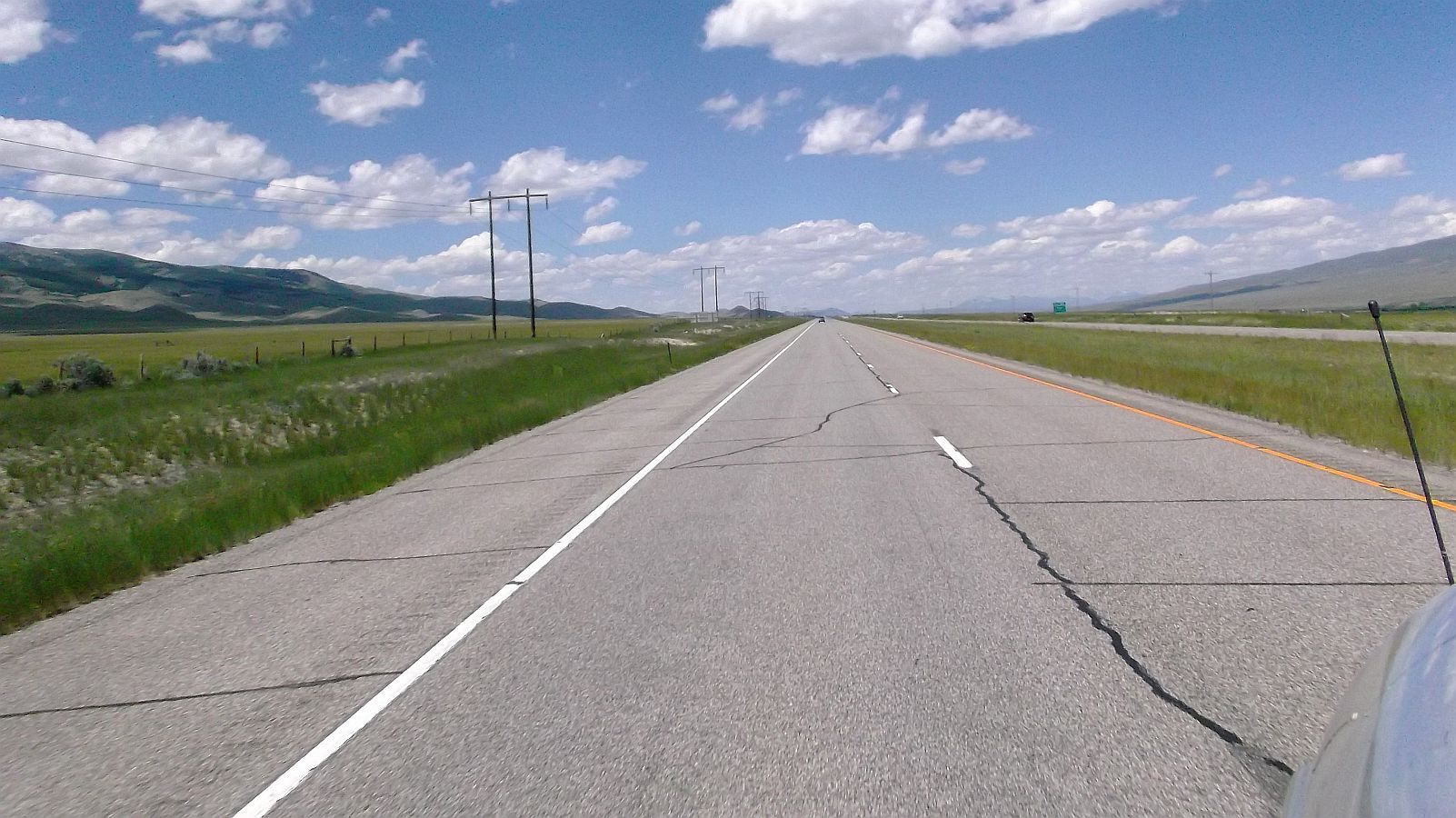 Entering Idaho, just a beautiful as Montana!
While in Montana I was running 80-90 mph (speed limit is 80). In Idaho I am a bit less aware of how lenient LEO's are, so am running 80-85 mph (speed limit is 80). This car passed us at a pretty good clip, going at least 100 mph.
A bit down the road, this is what we see. ooops!
Shadow pic-
Mary in the mirror!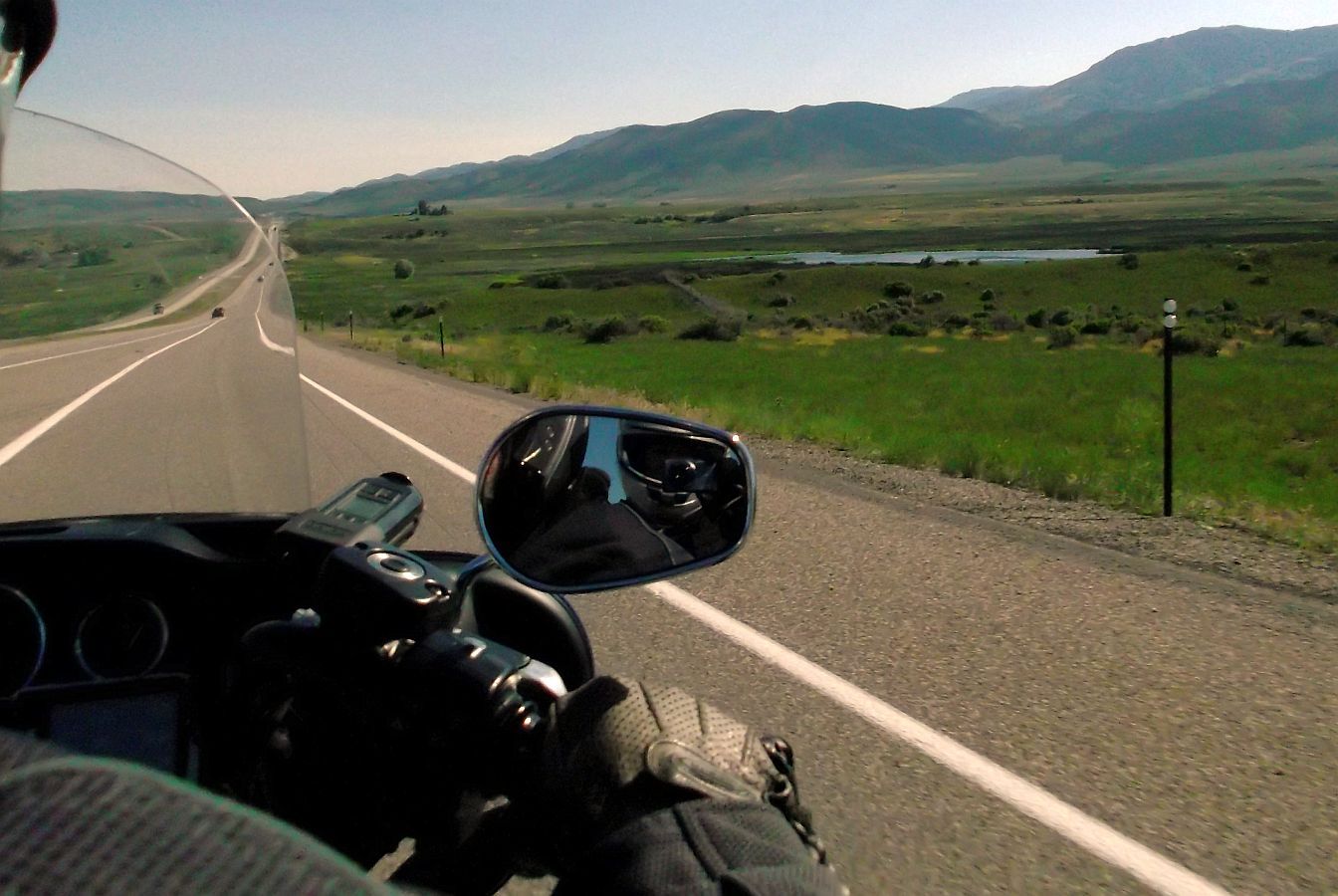 Crossing into Utah...you can see the haze ahead...smog is my guess...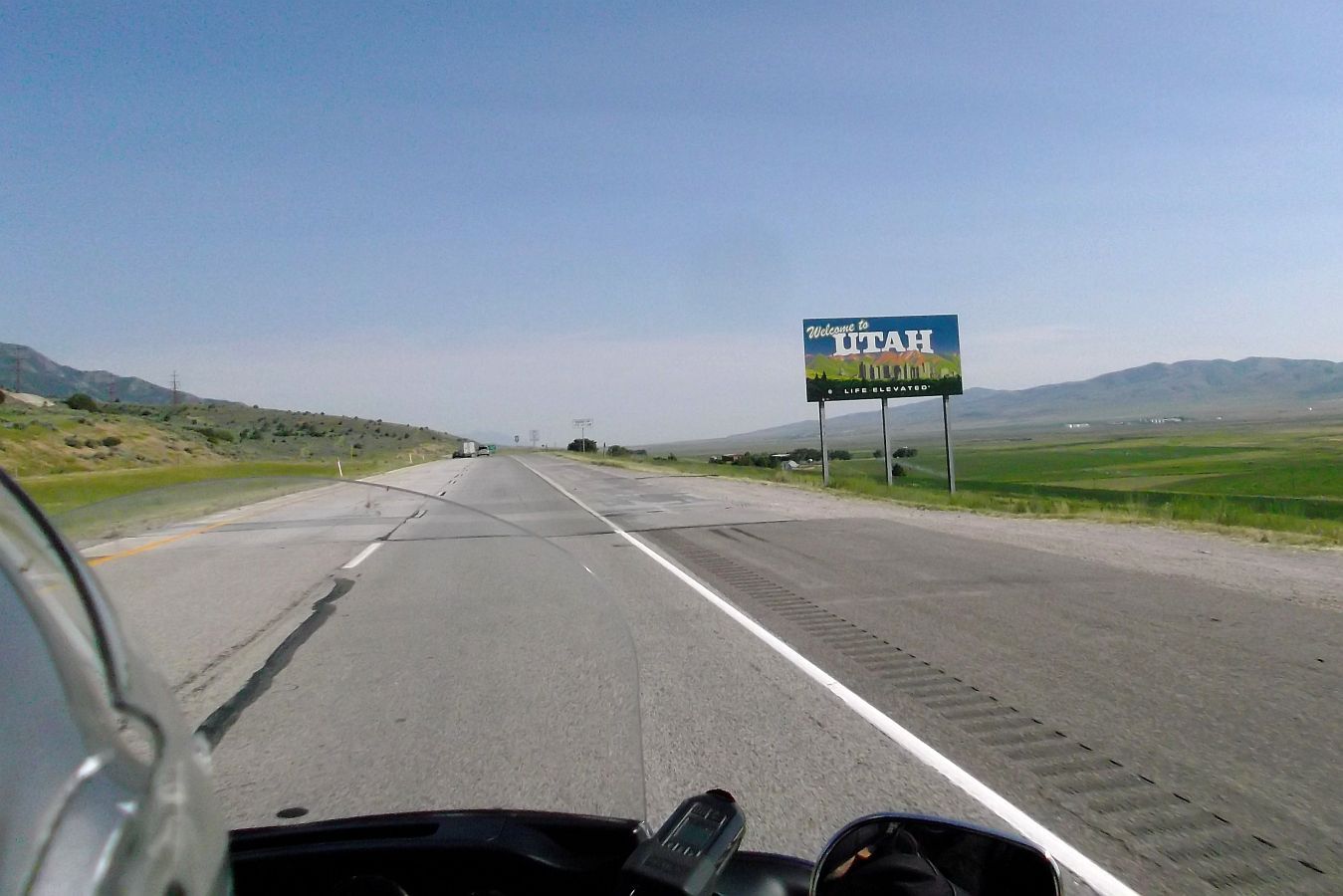 The day started out quite pleasant- in the mid 70's and no traffic, great views. It is now in the mid 90's, I think our run of mostly nice weather is over...gonna be pretty hot the rest of the way.
We decided to stop in Midvale, just a ways from Park City.
Today was one of our higher mileage days at 562 miles. It was definitely our fastest. We covered those miles in 7.5 hours, we were going faster than I realized. Averaged 75 mph, and that includes the gas stops, and eating lunch at one of them.
Next stop-Colorado!