Day 14 continued.
Day 14 continued...
Leaving out of Lebanon, we're still on the 20, and the road just gets better!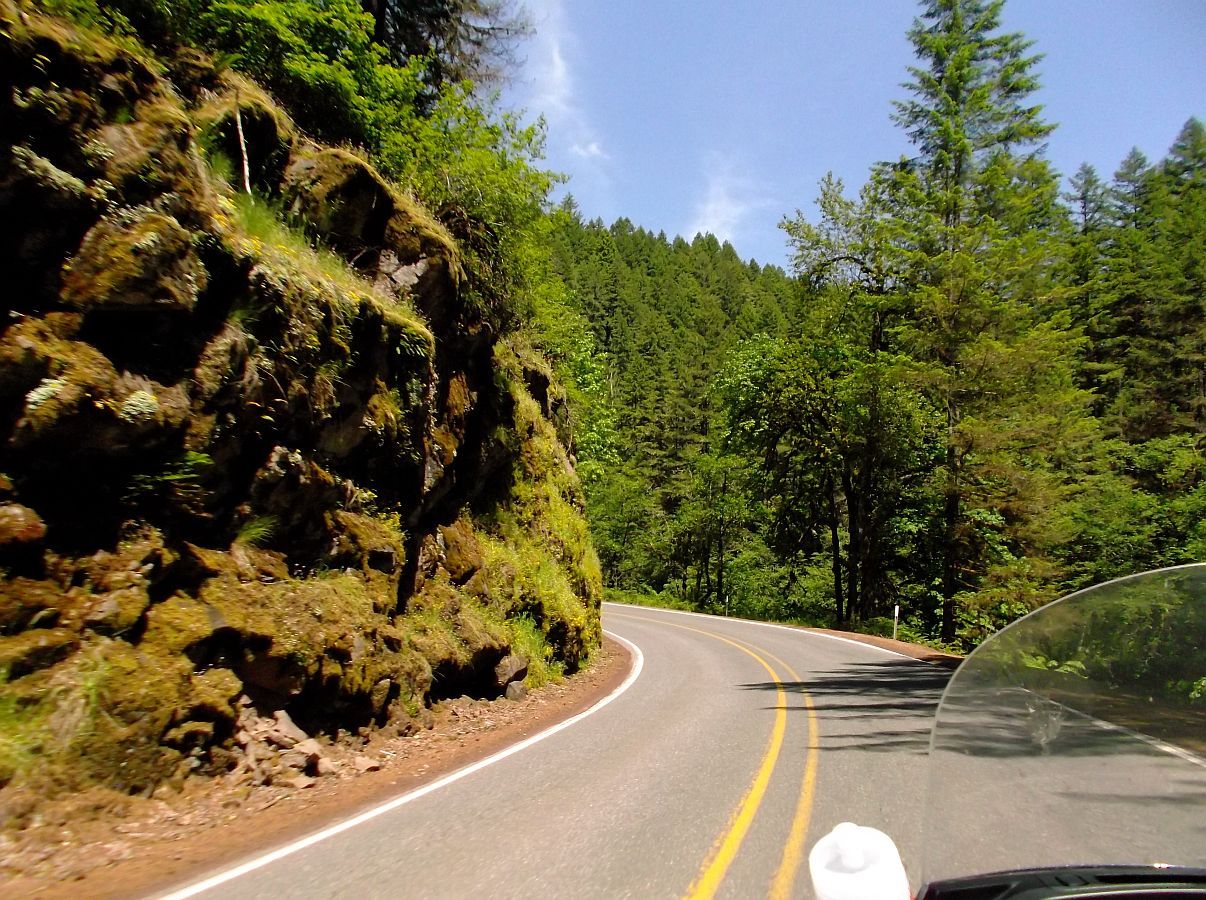 When riding "good" roads, I generally just putt along in the straights, but when I see a sign like this....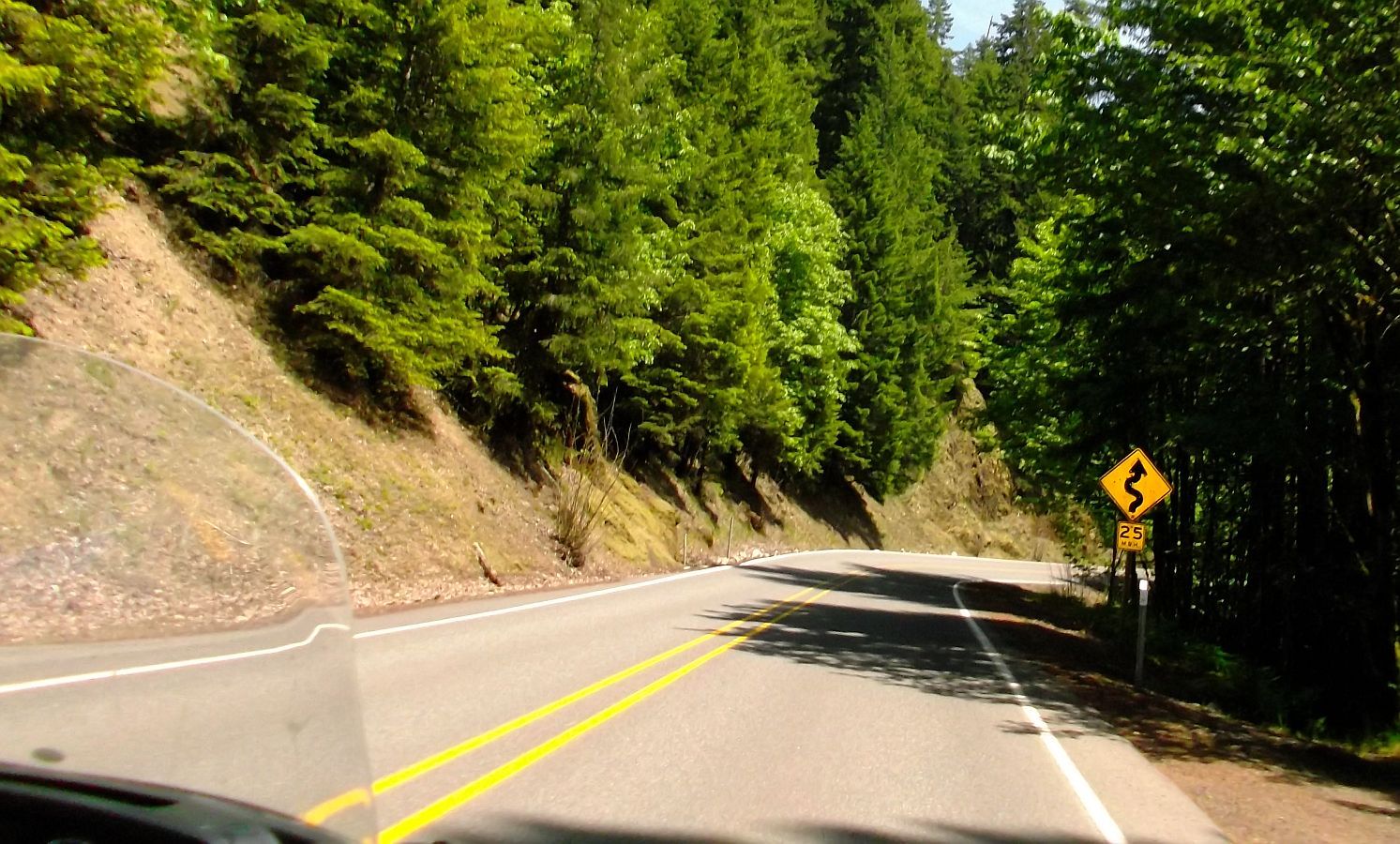 ...it translates in my brain to, Twist The Throttle!
...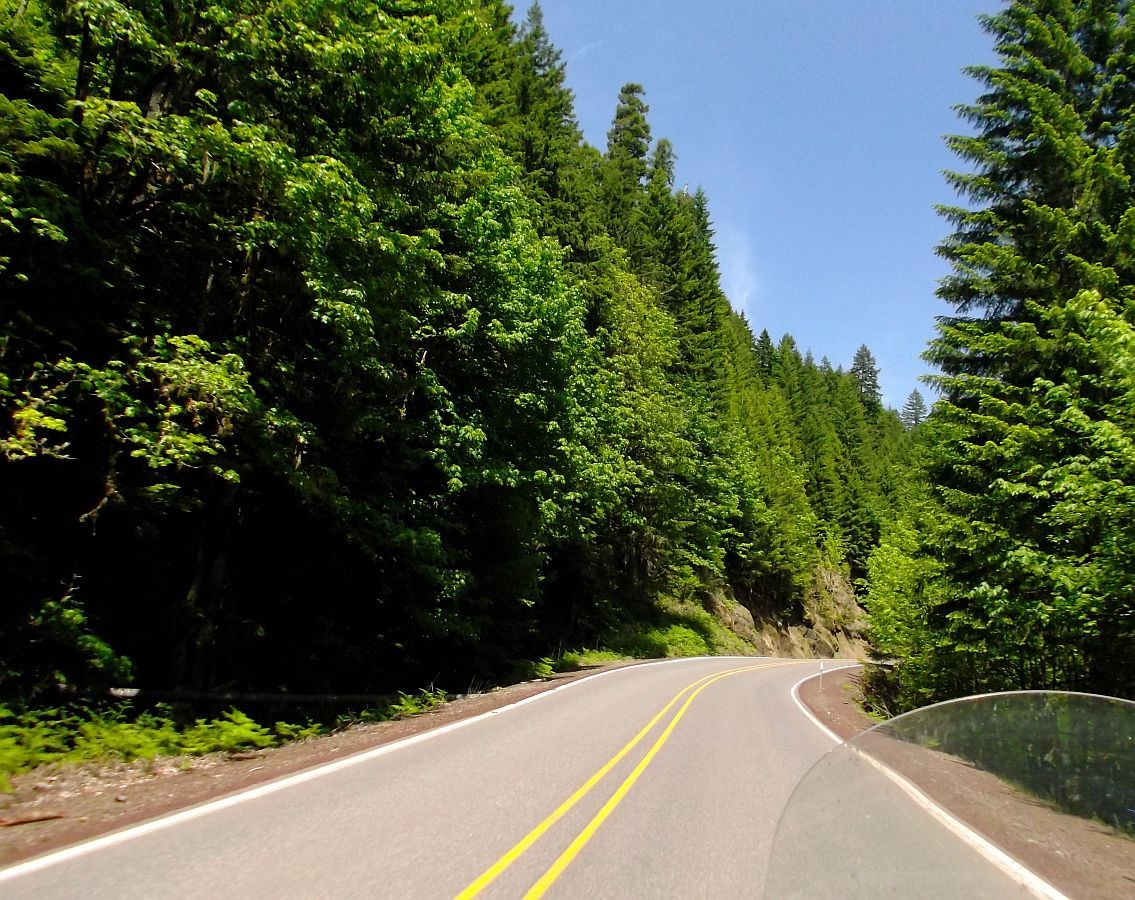 ...it means, We're entering the Fun Zone! So glad the TG loves the sweepers and twistys!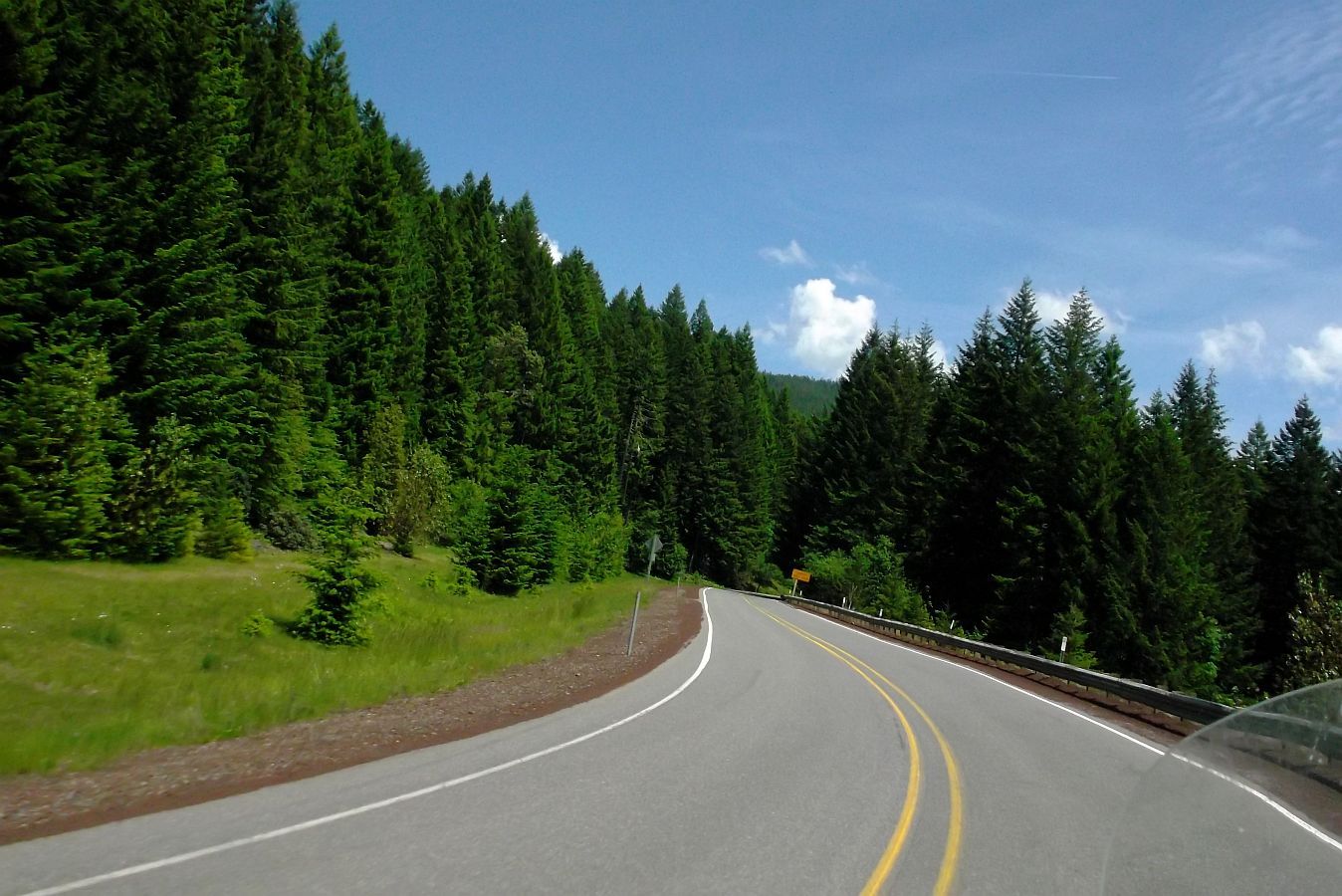 Stopped to get some pics of Mt. Washington.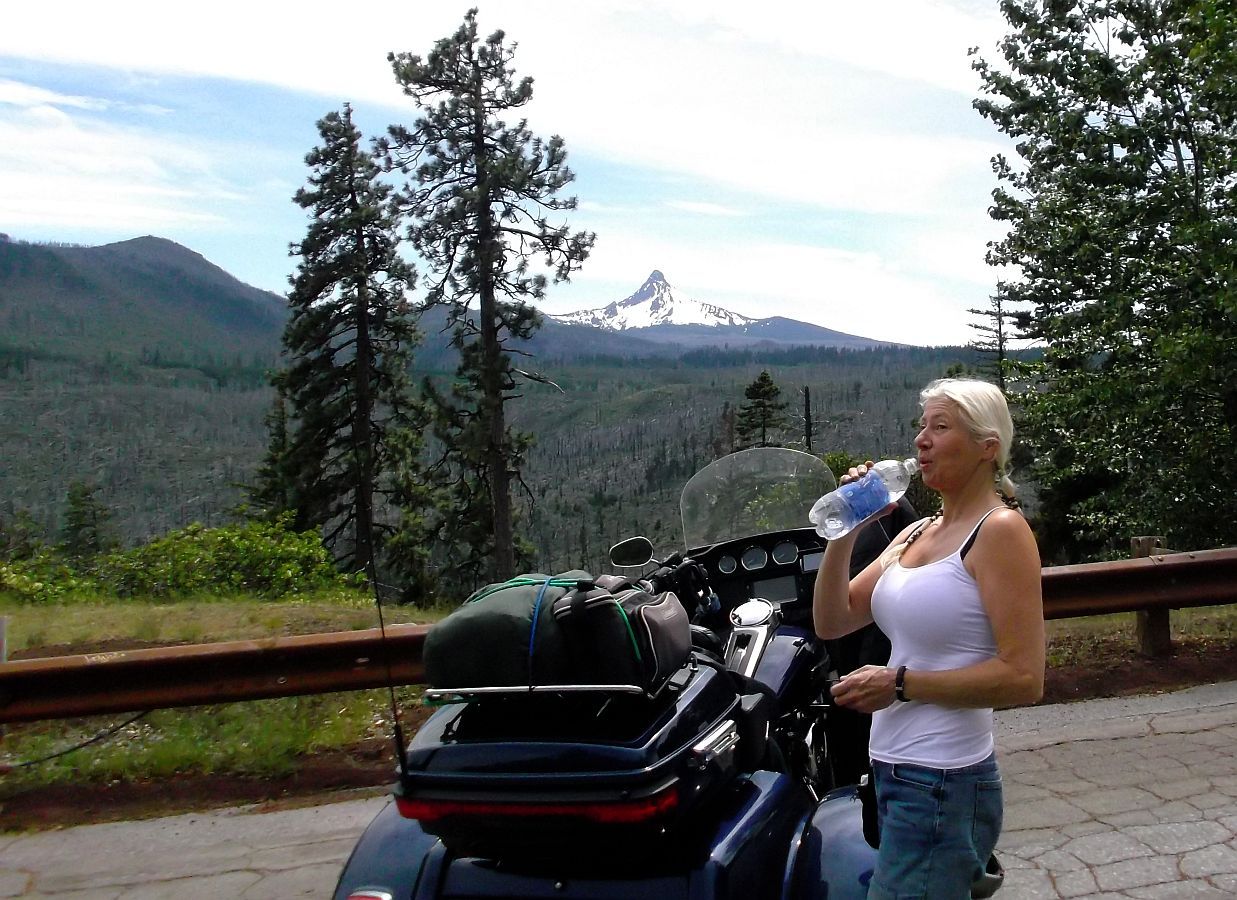 Beautiful emerald green lake as we are getting closer to Sisters, OR.
This pic confused me a bit at first...no windshield, then I realized this is one of those pics where Mary puts the camera way up high, above my helmet.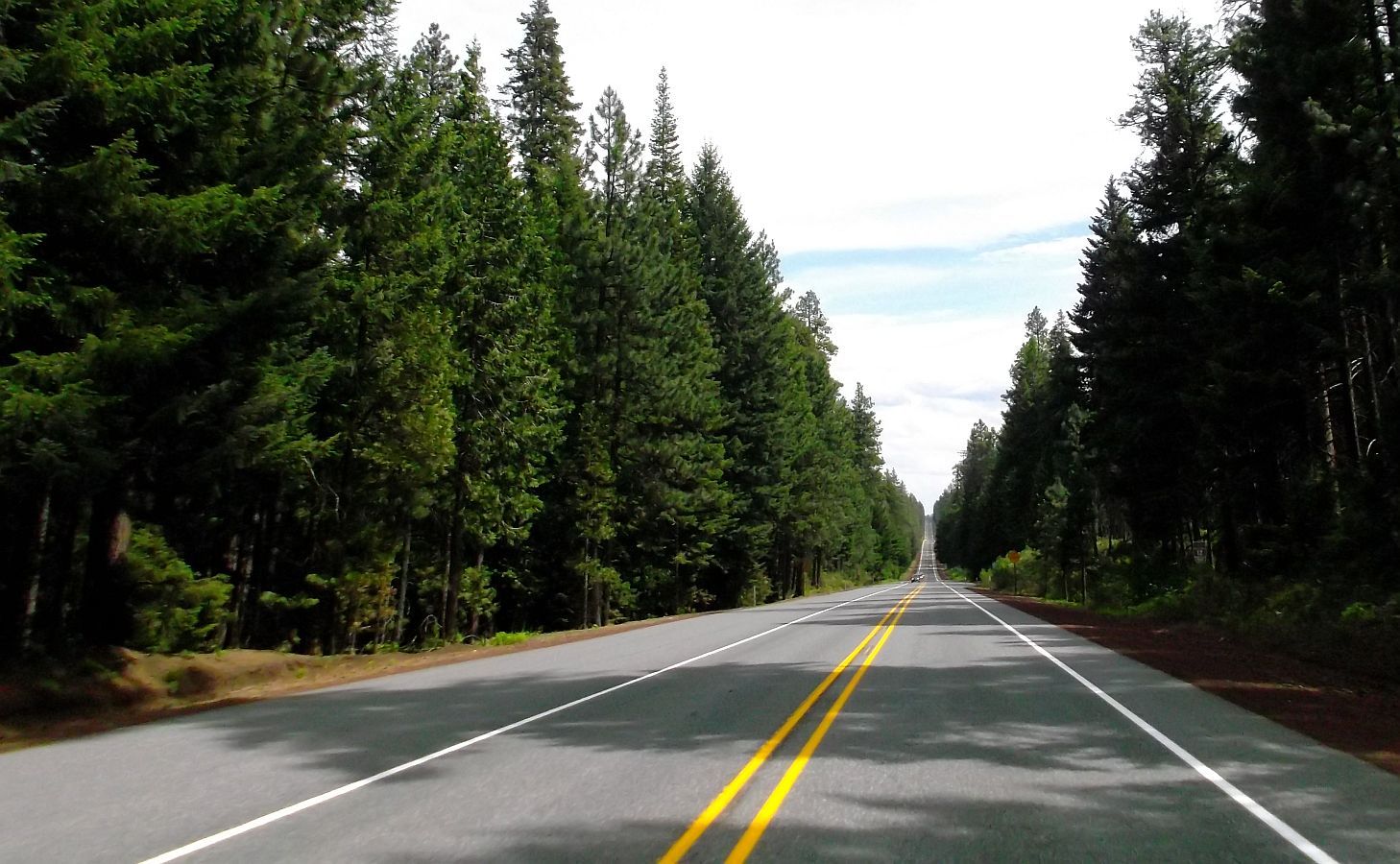 As we rolled thru Sisters, OR, we saw a park and decided it would be a good place to stop and eat our lunch. We went to a picnic table near a stream...
...as we were eating, we realized that the pollen was coming down pretty steady (that's what you see on the table). By the time we finished, we were both sneezing, pretty much non-stop. We didn't stay long.
That's all for now. Will continue/conclude Day 14 tomorrow.