Day 14 continued.
Day 14 continued...
Leaving out of Sisters we took a bit of a back way around Bend. It was a good road, along the way we picked up a Spyder. This next pic is at the end of the road...
...He kept up just fine in all the sweepers and twistys. At the end of the fun he turned right and we went left.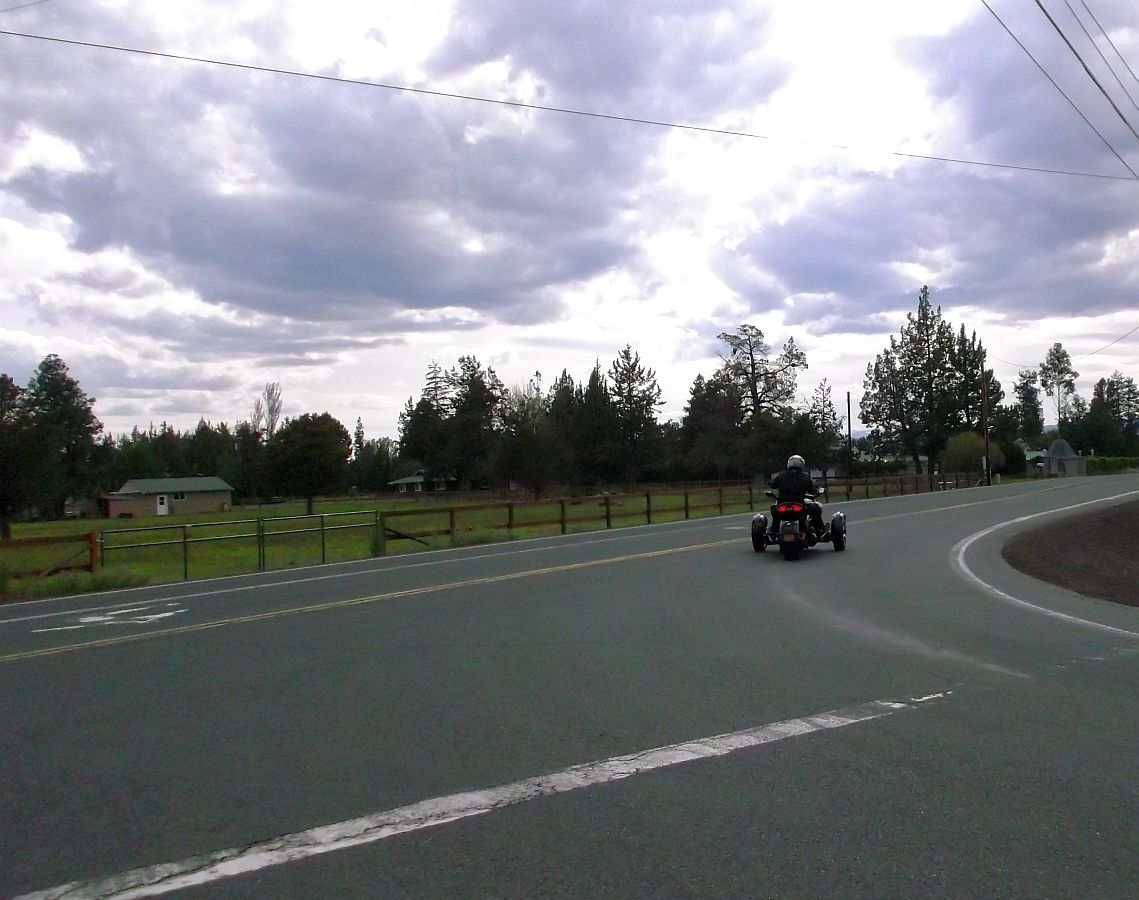 As we left Bend there were signs saying there was a town in 50 miles with gas, the POI also said there was gas in 50 miles. I had half a tank, so off we went.
The weather was nice, the road smooth...
...albeit not quite as interesting after the coast and the mountains.
I was starting to get concerned about gas (I had promised Mary I would not run out, and have been good about filling up)...Finally! Here is the "town" with the gas station...
There is a Post Office, there are some vending machines, there are other folks stopped, looking for gas, there is a sign that says GAS, but there is NO GAS! Gas pumps have been removed long ago.
I talked to some locals...they said there is no gas in the direction we are headed for another 80 miles. We've got no choice but to turn around and head back 40+ miles to Bend for gas.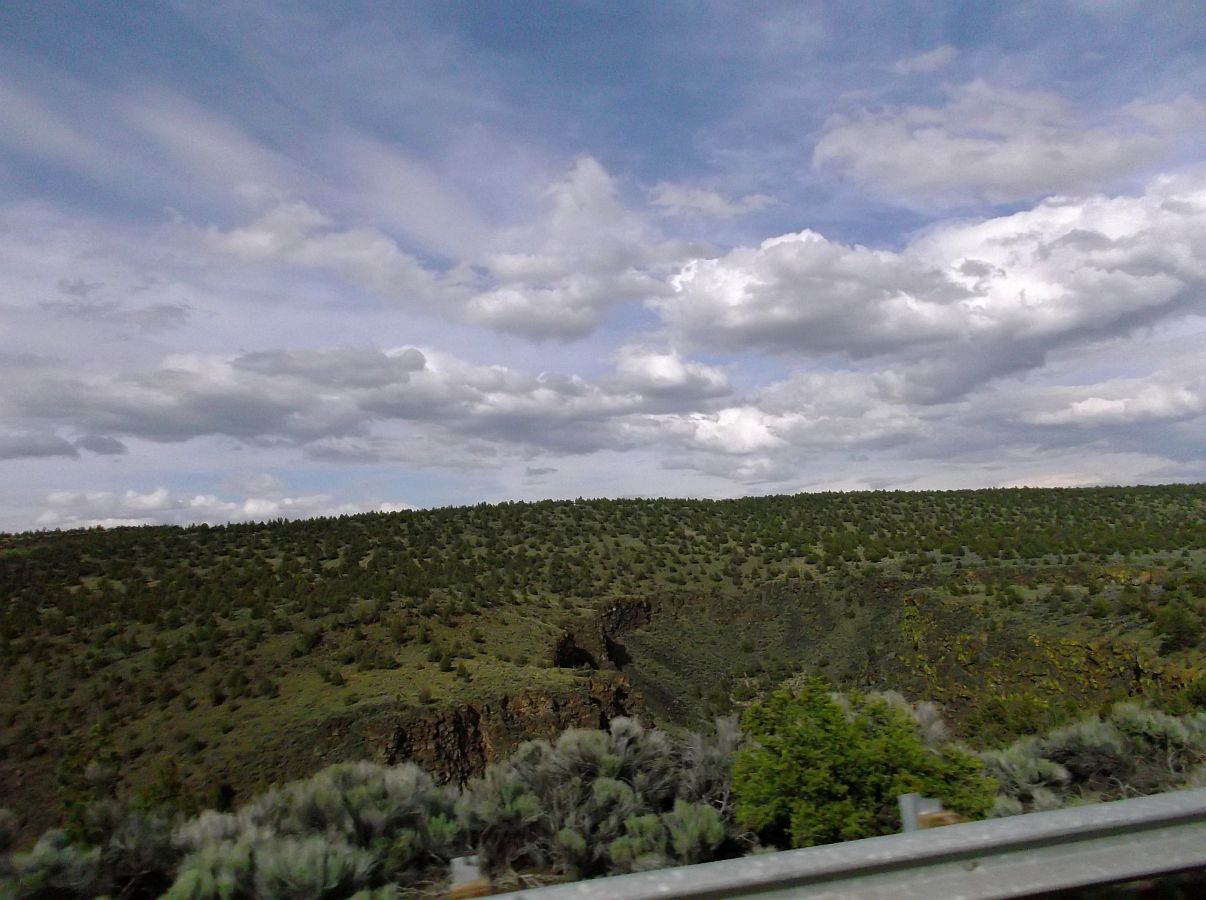 1/2 a tank might have gotten me from Bend to Burns (127 miles), but it would have been close...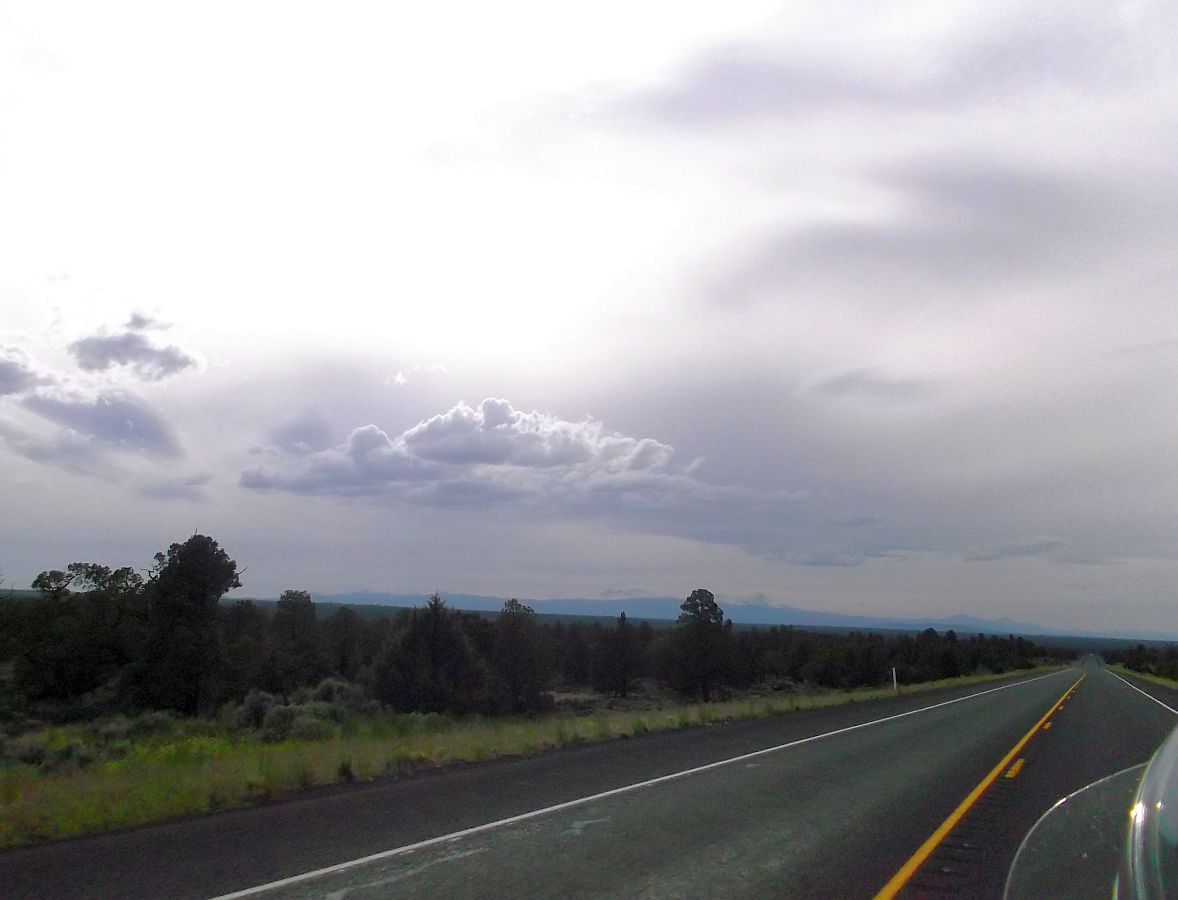 ...So now we are on the same road we just traveled, headed back to Bend for gas.
Day 14 concluded in the next post.