Day 11 Continued-
Day 11 Continued-
It's a nice climb from the Town of Shasta Lake up to the Lake. We went up via Shasta Dam Blvd, and back down the other side via WhiskeyTown.
This is where we parked...walked down just a ways toward the lake to a picnic area for lunch.
You can see the lake is down from its' normal level...looks like 50-60 feet lower than normal.
Really nice picnic area. Lake is beautiful. All is quiet except for some squirrels and birds. We spent about an hour, just exploring around after eating.
Headed back down the other side of the mountain. This pic is the downriver side of the dam.
Now we're on the 299, headed west. This is a pic of Whiskytown Lake, where the 299 crosses over a small section of the lake.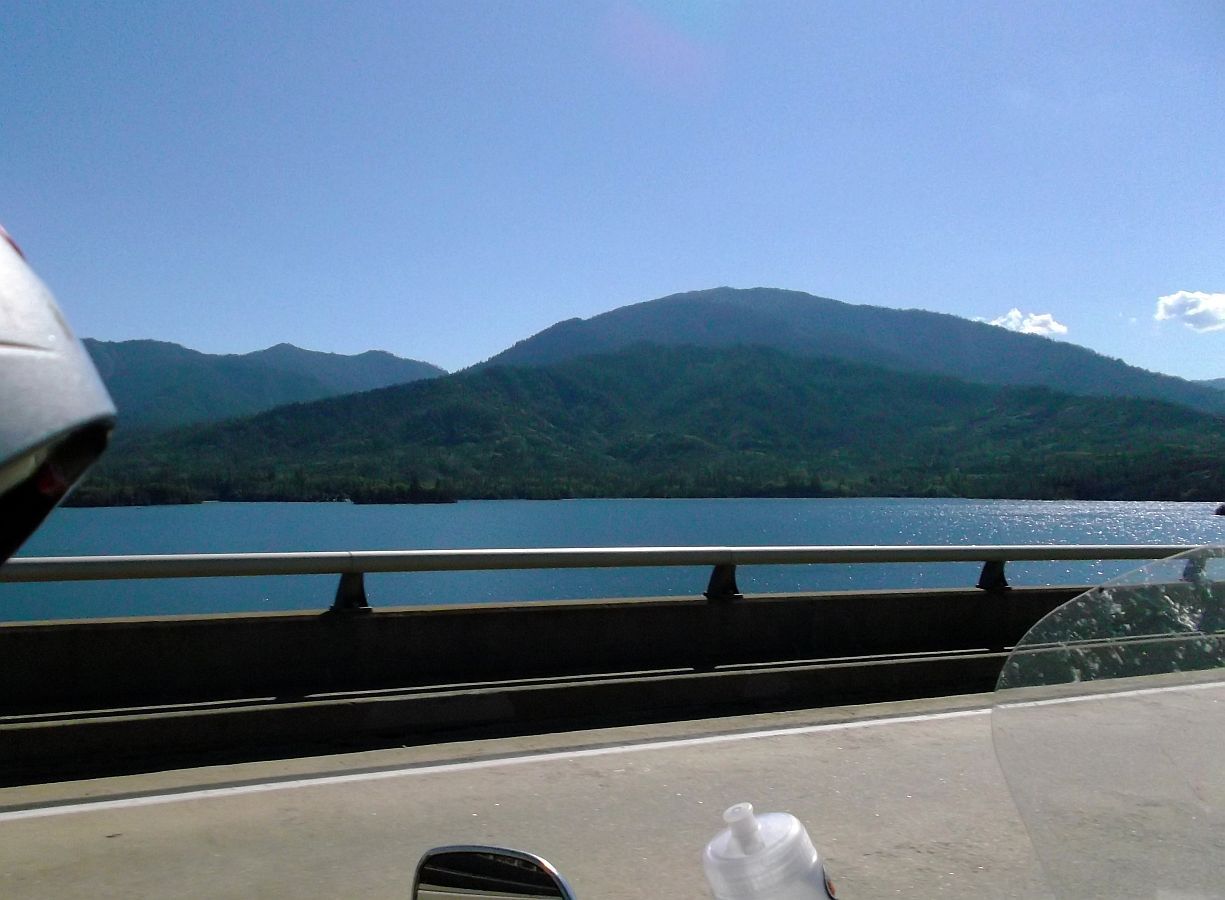 Another shot of Whiskeytown Lake...toward the west end of the lake. It's a pretty good size lake. 3-4 mile long. There are a LOT of Trees in this part of the world.
That was the last of the great riding for the day. We soon came upon a construction zone.
We waited in that line for a solid 45 minutes...stopped. We got a chance to talk, listen to some tunes, and wait.
Finally all the traffic from the other direction passed, and it was our turn. This is a fantastic road....some steep hills & curve combos... I definitely want to ride it again sometime. Today was at a crawl. It took us about 45 minutes to get thru the construction zone and out the other side.
We had a bit of a nice ride between the end of the zone and Weaverville...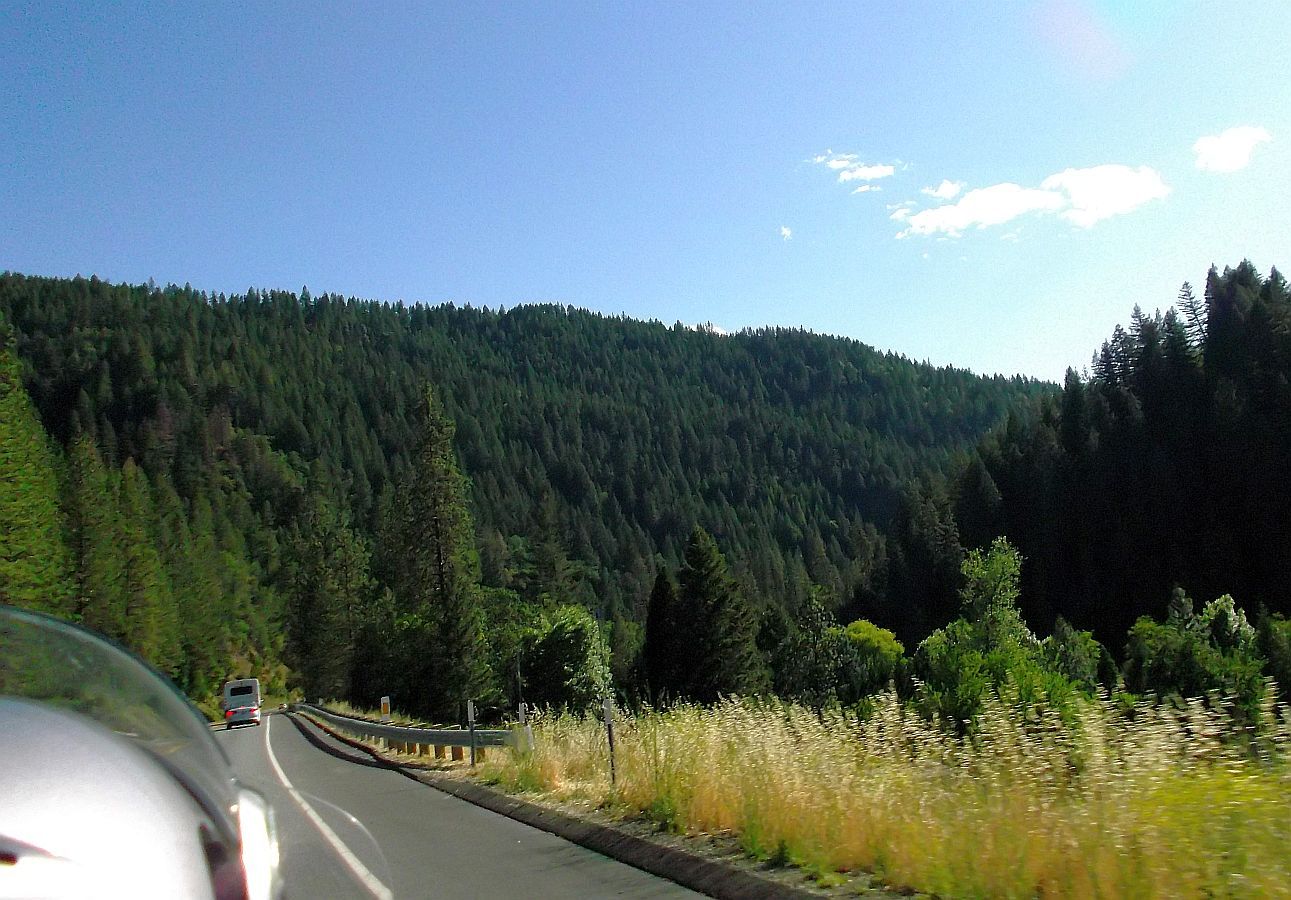 ...Mary got a great shadow pic.
We decided to stop in the little town of Weaverville. We got a nice room at the quaint little Trinity Motel.
If you look at the map, from Susanville to Weaverville is not much more than 150 miles, but with our detours to the Volcanic Park, up to Shasta Lake and down the other side. It was a very scenic 300 mile ride with a high ratio of smiles to miles.