An Interview with Alex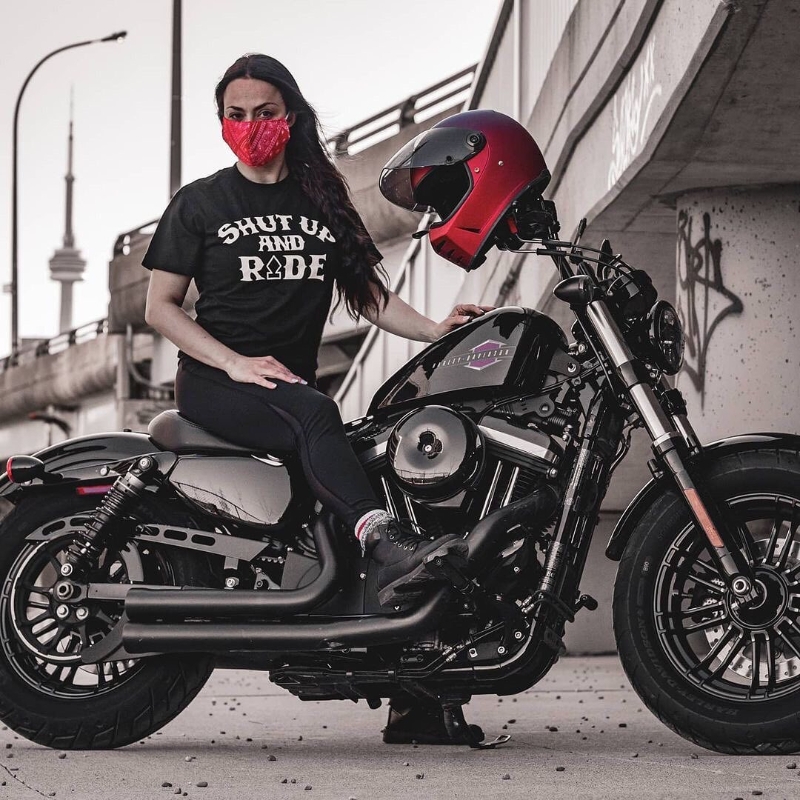 Name:
Alex P.
Bike Model:
2019 Sportster 48
Location:
Toronto, Ontario, Canada
Handle:
@alex_palumbo
Describe yourself in 3 words:
Adventurous Social Butterfly
How long have you been riding motorcycles?
After 8 years as a passenger I decided to bite the bullet and buy a motorcycle of my own. Spring 2021 will be my 3rd season.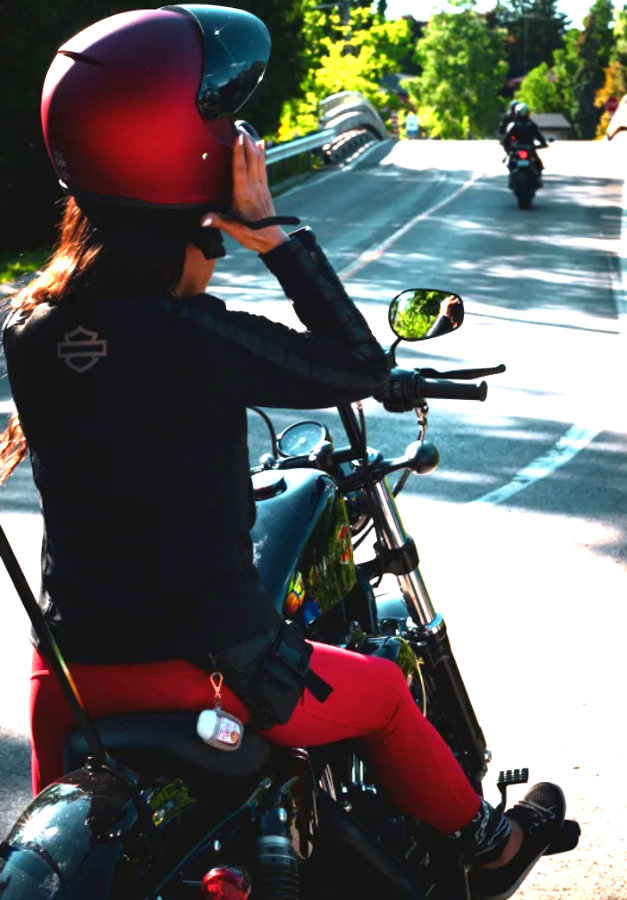 What was your first bike?
2019 Harley-Davidson Sportster Forty-Eight XL1200X
Go Big or Go Home!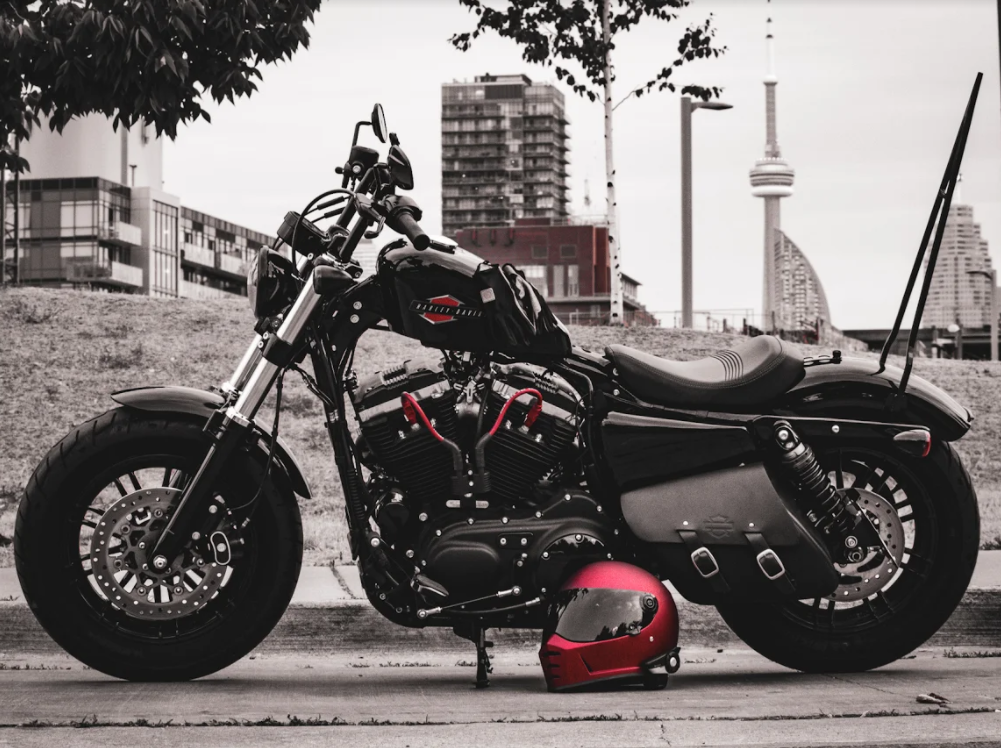 The Forty-Eight is one of my favorite bikes Harley has done and yours looks great!
What are some of the mods you have made to your 48?
My first purchase right off the lot was a Cobra 909 Speedster Exhaust, and swing arm bag. I'm on the shorter side at 5'3" so I had some custom handlebars made, and installed mini footboards to sit more comfortably while learning to ride.
Last year I installed:
DK Custom Products 2" Tank Lift and wire tuck
DK Custom Products V-Coil Relocation with Red Pro Race wires
HD day maker headlight
Smoked signal covers
Removed reflectors
Custom Sissy Bar
Blacked out rocker covers
Blacked out derby cover
I've also been loving the convenience of my Rokform phone mount.
How would you describe the women's motorcycle community in Toronto?
The Women's motorcycle community in Toronto is huge and is growing year by year! Toronto women are all shapes and sizes and ride all makes and models of bikes - We are a diverse group, just like our city.
How do you support your motorcycle habit?
My day-to-day job is an administrator, but I've also been fortunate enough to work for Harley Canada at the 2019 & 2020 Toronto Motorcycle shows.
In my spare time I plan motorcycle group events, and grow my network of riders in the Greater Toronto Area.
How has your life changed from motorcycles?
It is fulfilling my constant desire to adventure and explore and I feel empowered. When I fire up my engine I feel like I can take on the World!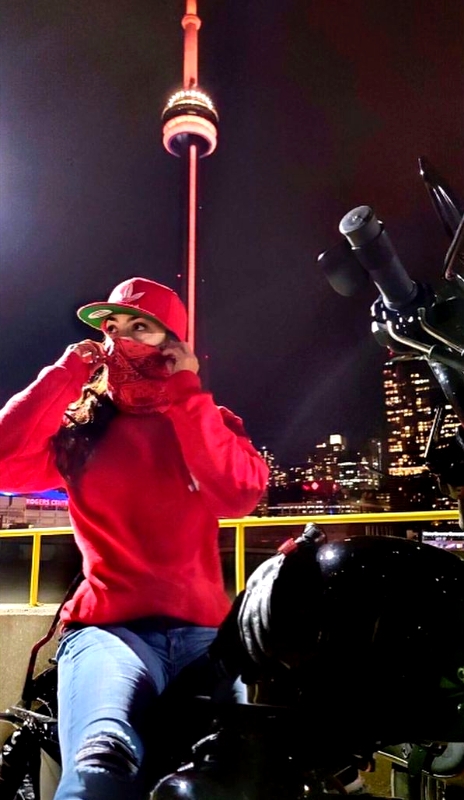 What are some of your other hobbies?
Hiking, Kayaking, Road trips, Camping.
I recently discovered how convenient and comfortable hammock tents can be for Moto-Camping weekends.
What is your best memory ever regarding motorcycles. Worst?
Best – Planning & leading my first group ride with over 75 bikes following.
Worst – I've witnessed accidents while riding as a passenger on sport bikes, often Ego induced. These worst case scenarios have made me a more aware and educated rider.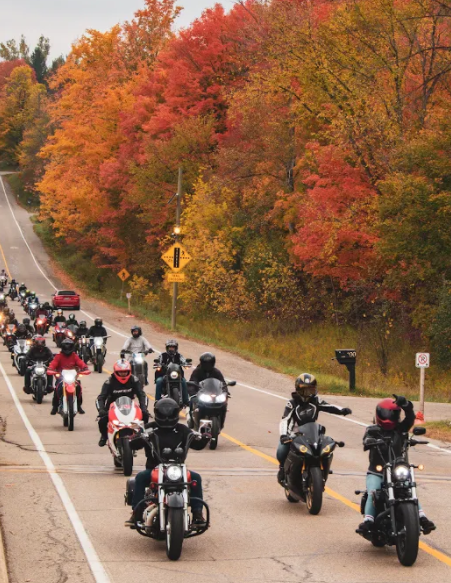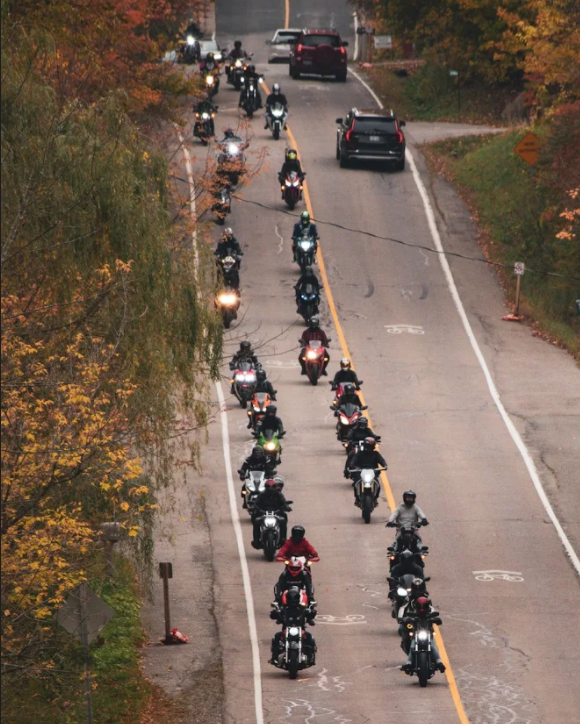 Favorite road you've ridden?
Some of the most scenic roads I've ridden in Ontario so far have been in the Muskoka area. Twists and turns lead you between granite cliffs, around turquoise lakes, and through pine and maple forests so thick the smell fills your helmet. White's Falls Road is a good example of this.
Do you prefer riding by yourself or in a group?
I prefer riding in pairs or with a smaller group of friends, but it's also nice to get a large group together for a special event and create some of that rolling thunder!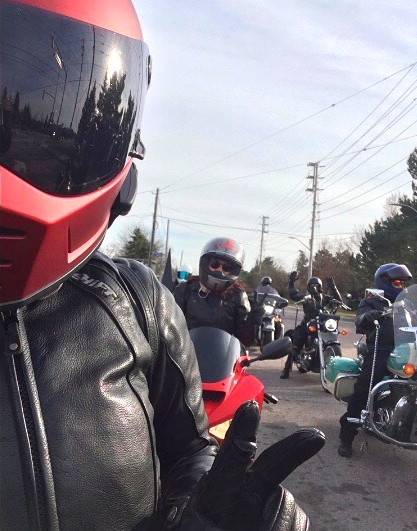 If you could travel any roads in the world on your bike, where would you choose to ride?
I would love to go back to Northern Thailand to ride the famous Hwy 1095, referred to as the "road to beat all roads" by motorcycle enthusiasts worldwide. I'd also love to sign up for an adventure off-road tour through the jungle to Laos.
How does riding a motorcycle transform other areas of the female rider's life?
Riding a motorcycle has given me a sense of self-confidence I never knew existed, and as a female rider I feel empowered.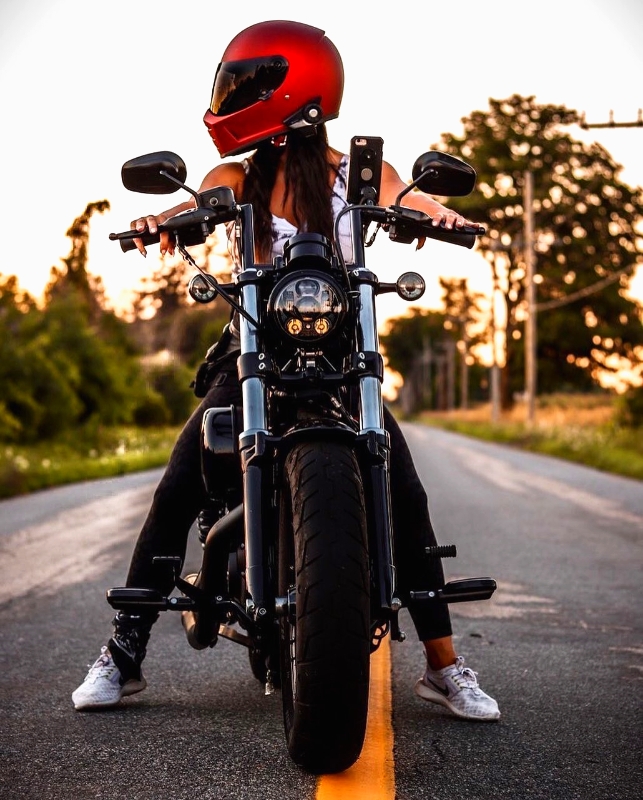 Do you have any advice for someone just starting out on a motorcycle?
Social media is a fantastic tool for connecting with other riders so don't be afraid to reach out! I'd also suggest going to a motorcycle show or dealership event where you can sit on all the different models of bikes, meet riders and social groups. There are often a selection of riding safety courses offered at these shows too - so sign up for one while you are there.
Any last words?
I'm looking forward to upgrading more to my bike to maximize performance before planning a 10,000km trip to the West Coast and back! (Air Cleaner, Tuner, Suspension, Shocks, Seat – the works for my baby!)