Day 29 Continued-
Day 29 Continued-
Almost right away the curves start...
...looking back at that curve. All those bales of hay are not for us everyday folks...their putting them up for the race.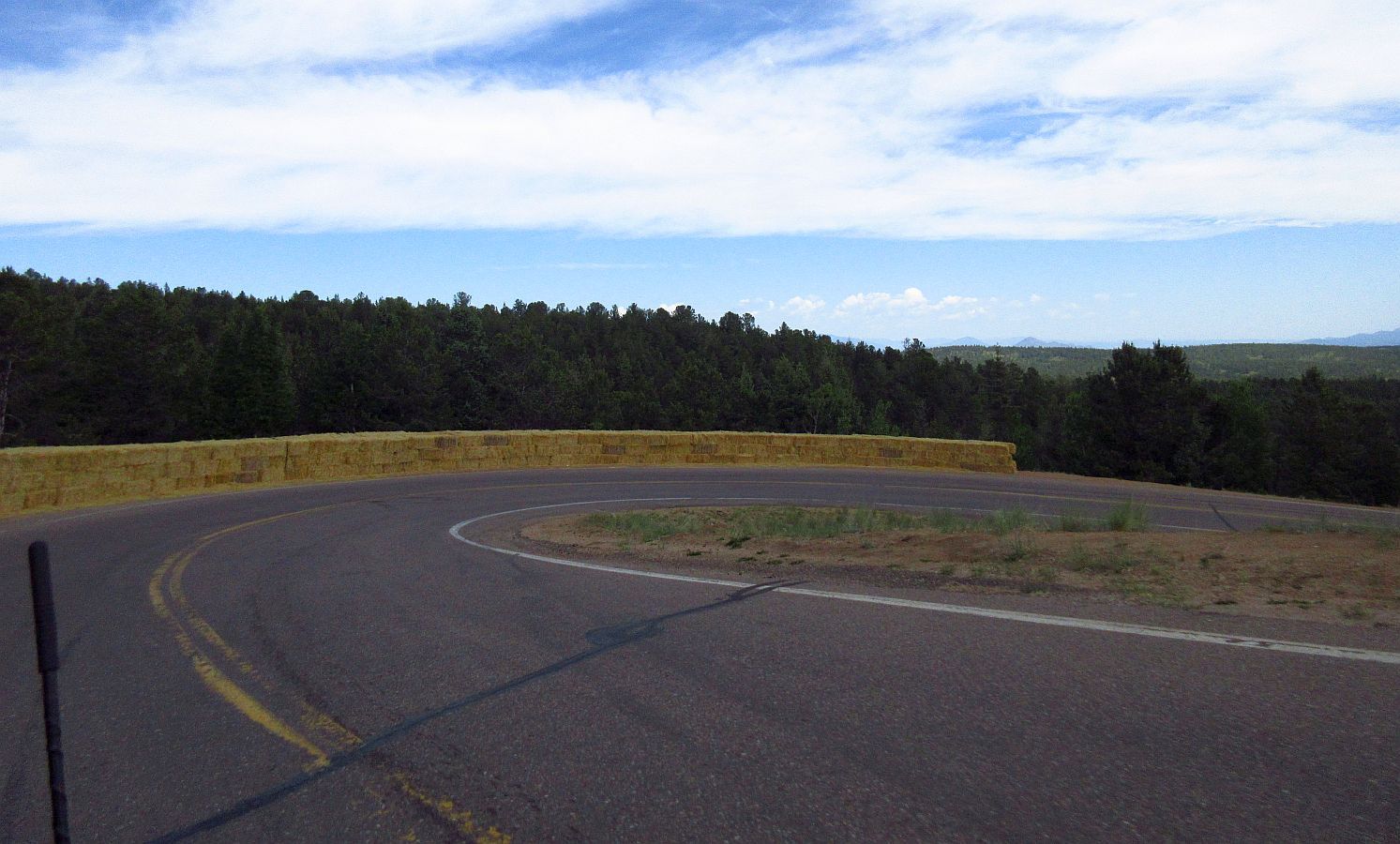 What a perfect day for riding!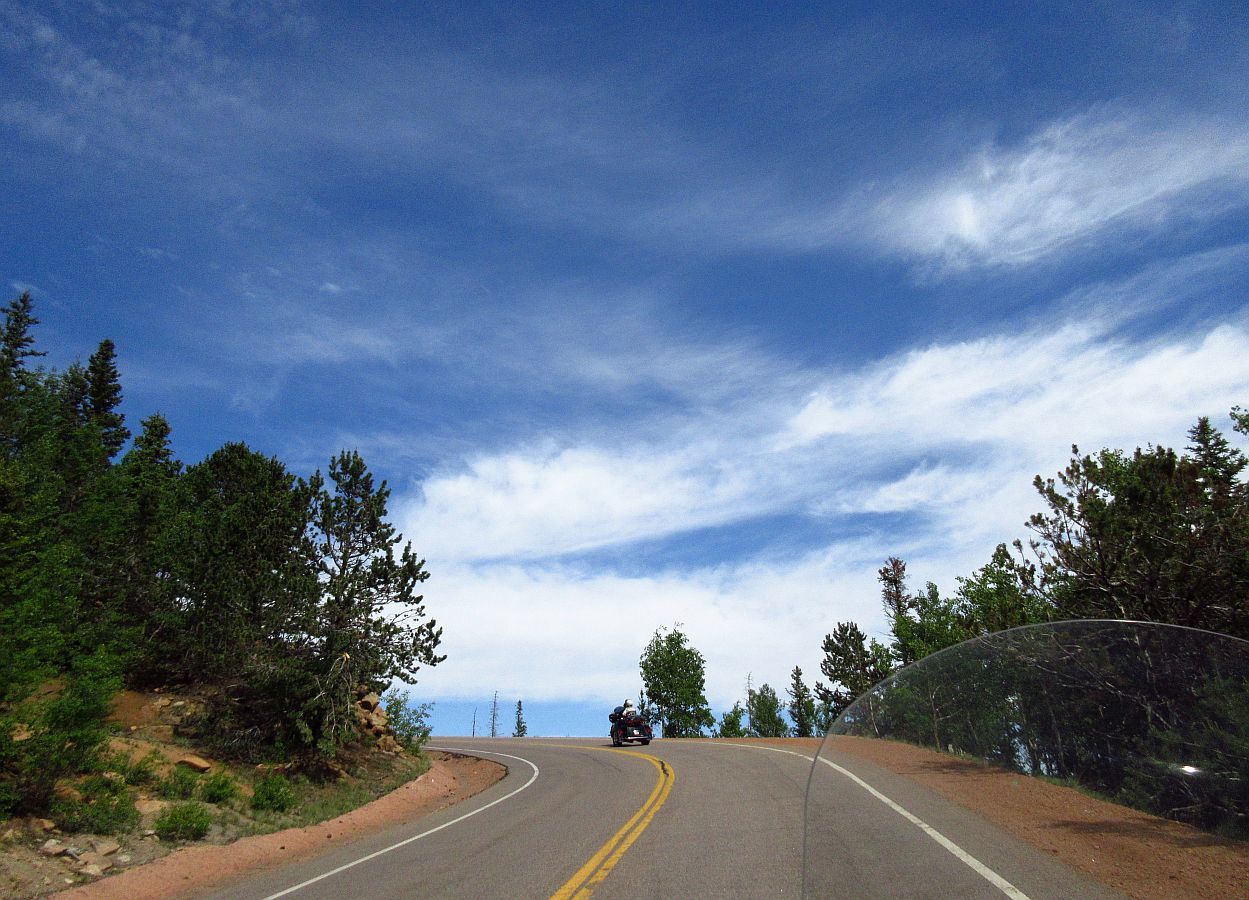 Fun curves for sure!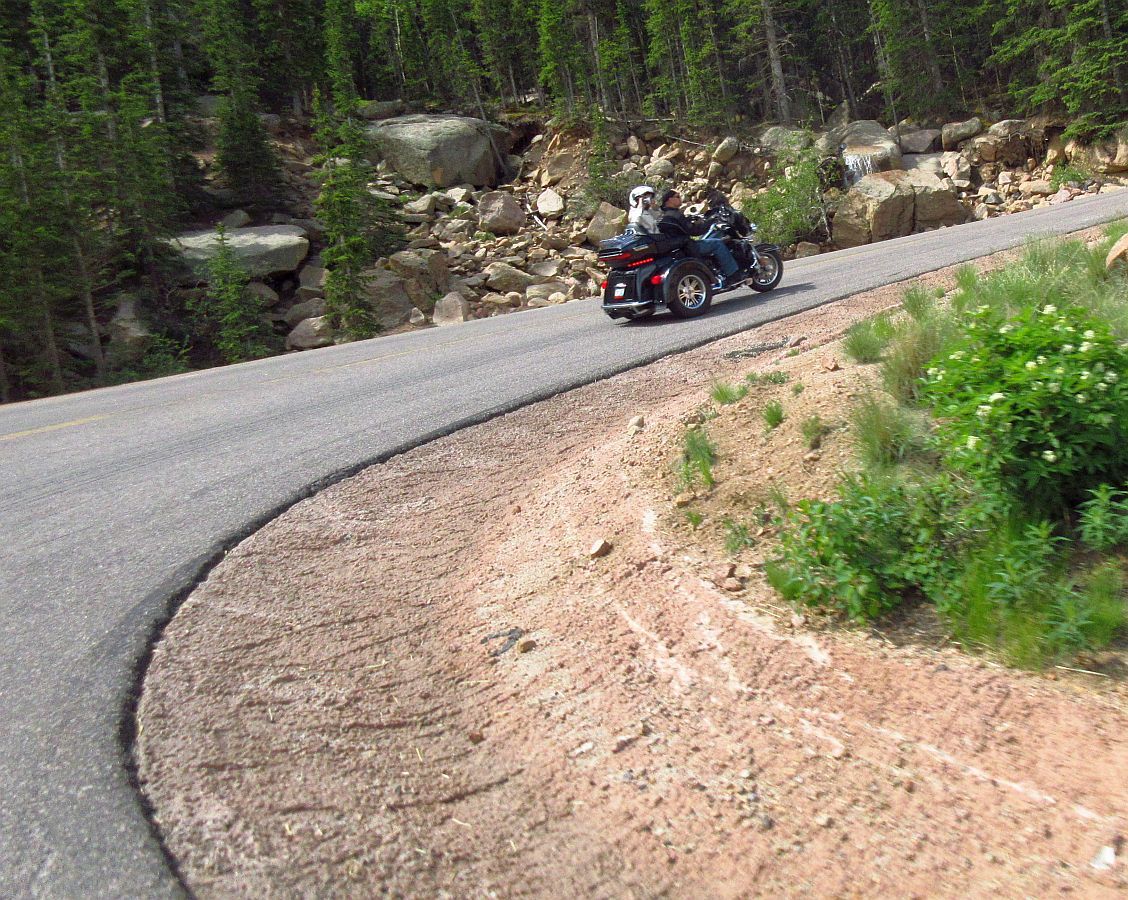 View to the right at 11,000 feet. Wow!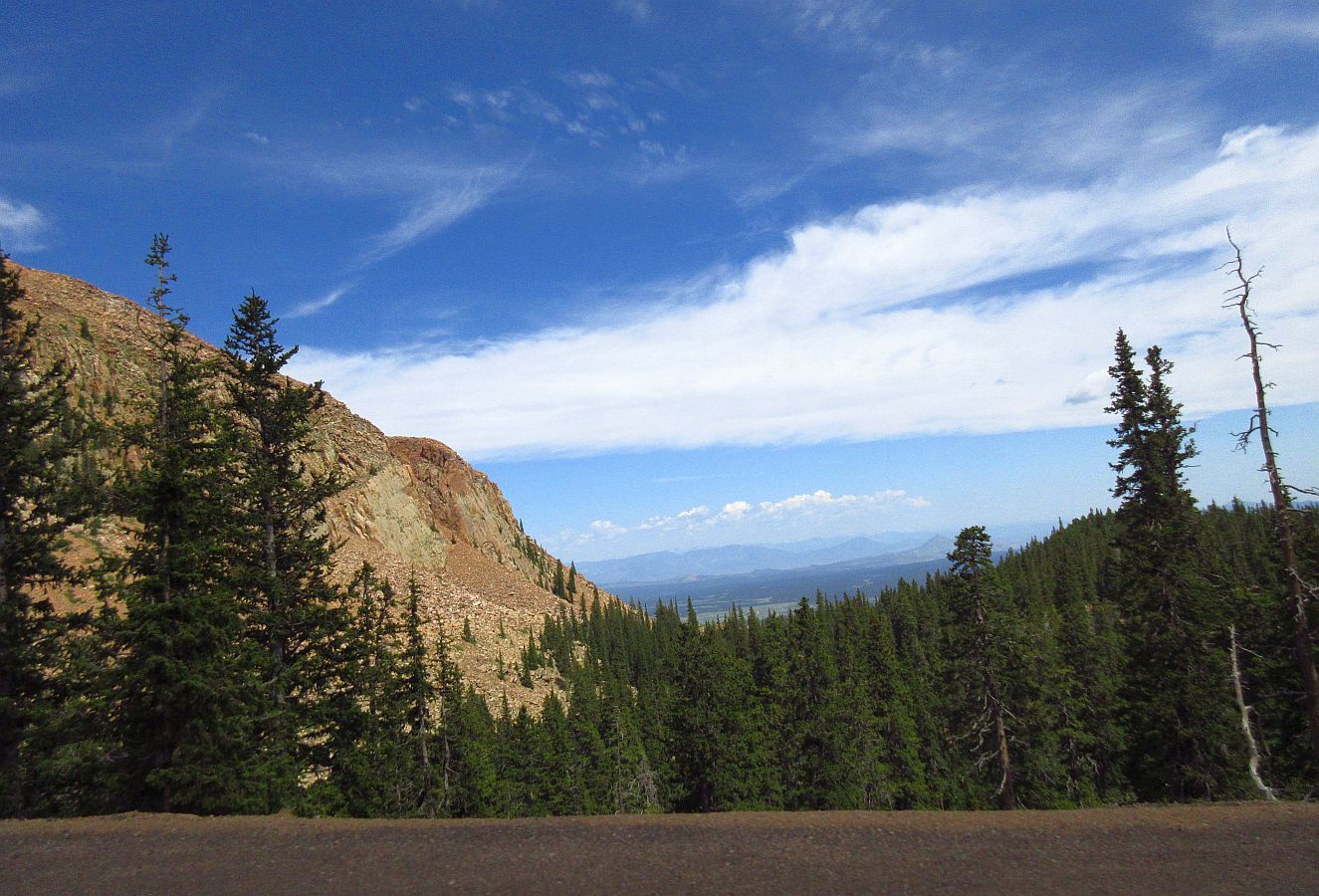 This is a fun road, the views, the incline, the curves. The edges, where there is no rail or rocks, just a drop-off...but since you can't see where it is dropping off too....instead you just see out into the sky, sort of a weird feeling.
Another steep right curve (with earth/land on either side of the road).
We're above the treeline now. Not sure if Mary was taking pics of the road, the landscape or if...
...these were "cloud pics". No matter, this is an amazing ride with some spectacular views!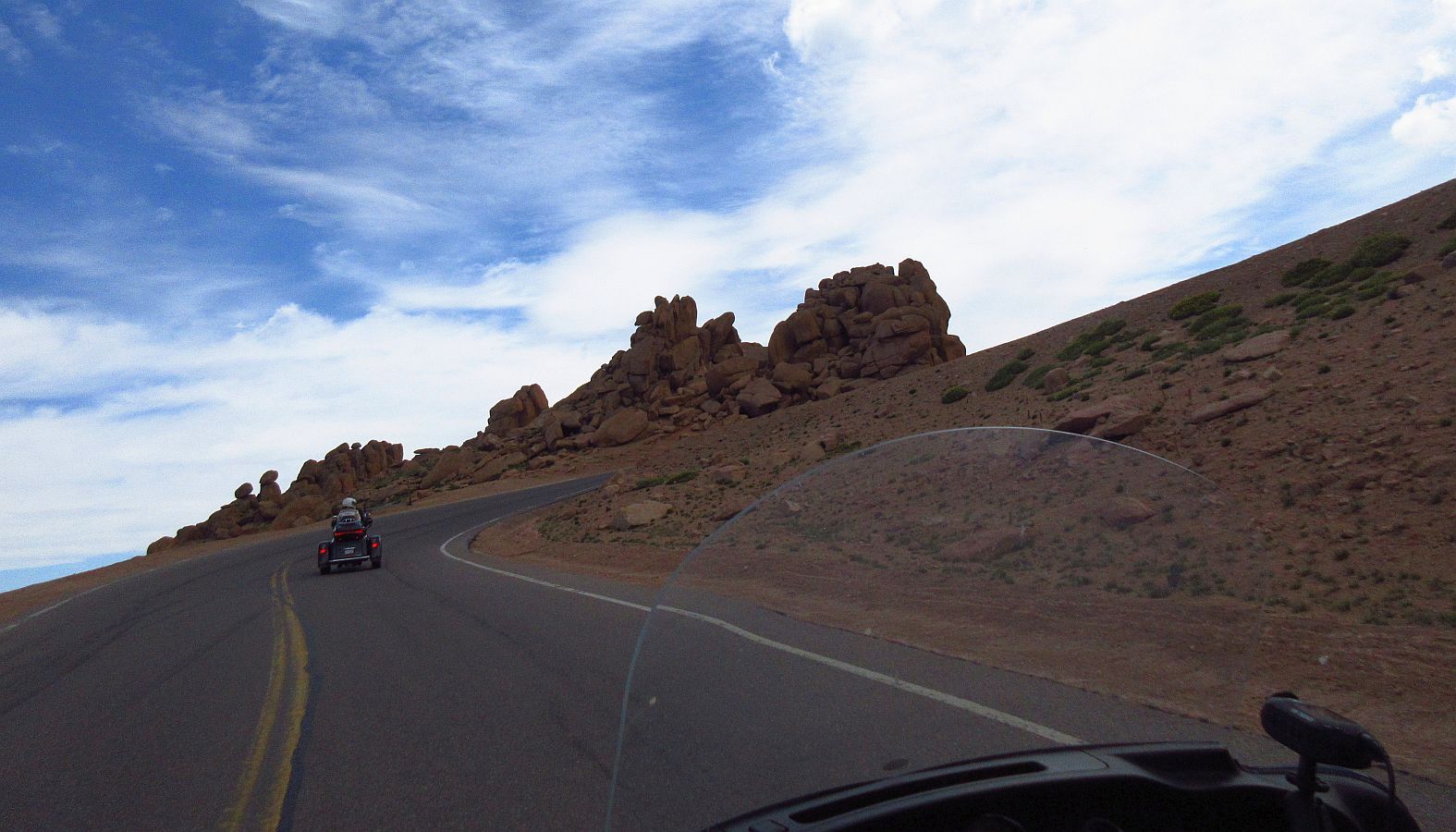 A look down at just a bit of the road we've been riding.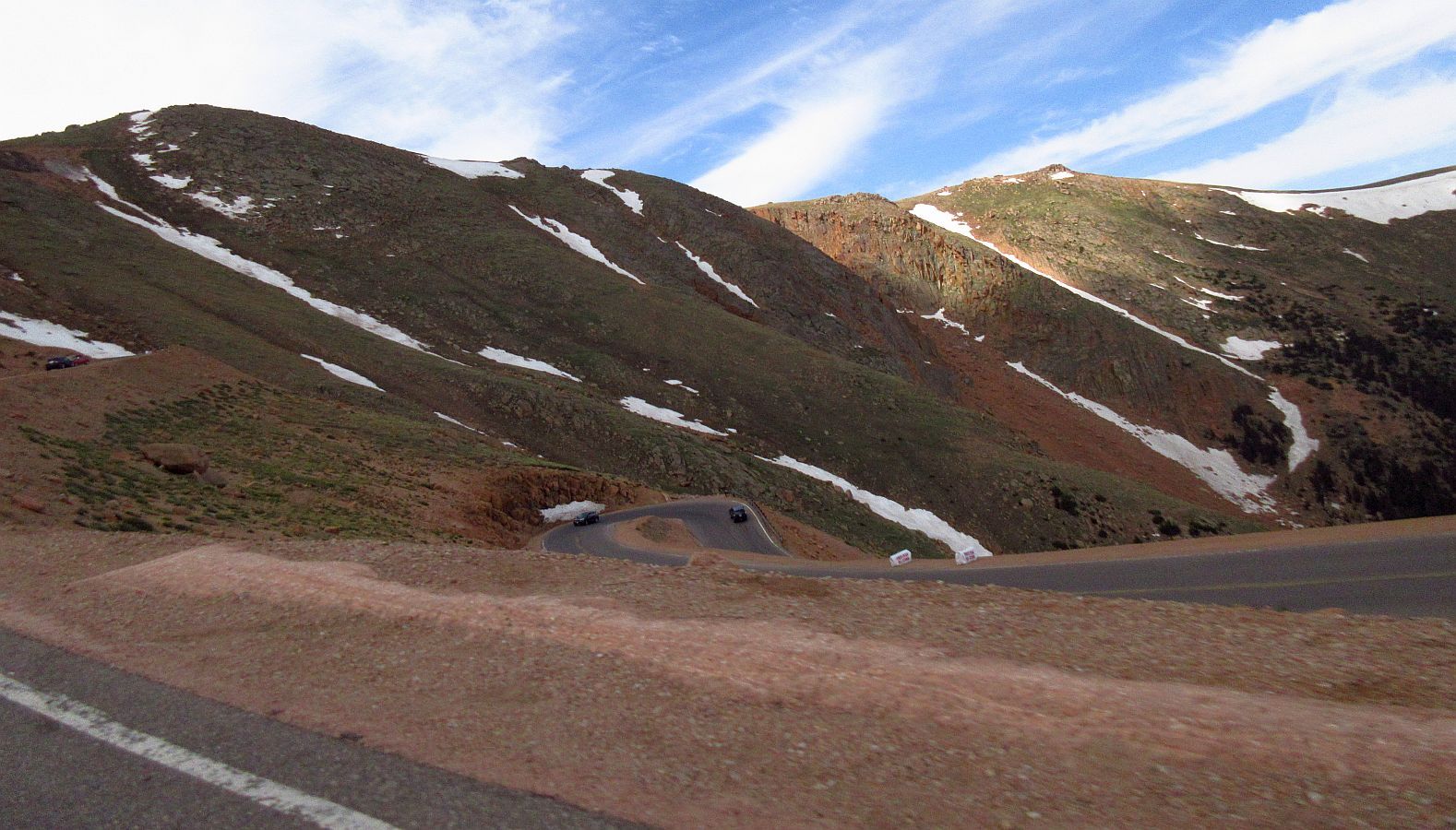 More in next post.