Day 1- Headed Out
***This road trip is Not on a Sporty, but it is one that I would make one-up on a Sporty and I thought it would be interesting to some here.***

For our Summer Trip, we knew we wanted to visit family, & we knew we wanted to explore more of Beautiful British Columbia. I asked Mary if she had any particular places in BC she wanted to see.

After a few days she told me she wanted to go to Bella Coola. It is as far as the road goes west in BC, has the highest concentration of Grizzy Bears in North America, and it is one crazy road to get there.

Here is a video we found on Youtube (that almost convinced me not to ride there
)



So the plan was made. Head to the west coast to visit family, then north to visit more family and then up into Canada. Then head southeast back home, making sure to ride the Million Dollar Highway in Colorado on the way home.

Day 1-

Today our goal was to get from Mississippi to Texarkana. Making it a 4 State day. MS, TN, AR, & Texas.

We had test packed last night, here is most of the stuff that is going in the trunk for the next 45 days or so.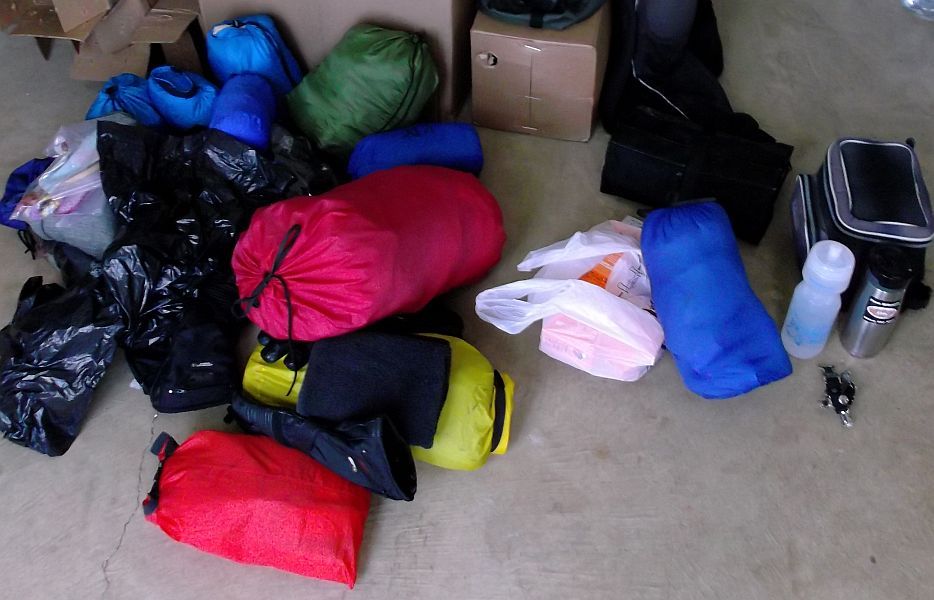 All packed up and ready to go!!! We left out a bit after noontime.






Headed down the driveway...no, I am not leaving Mary, she walked down to the gate to open it up.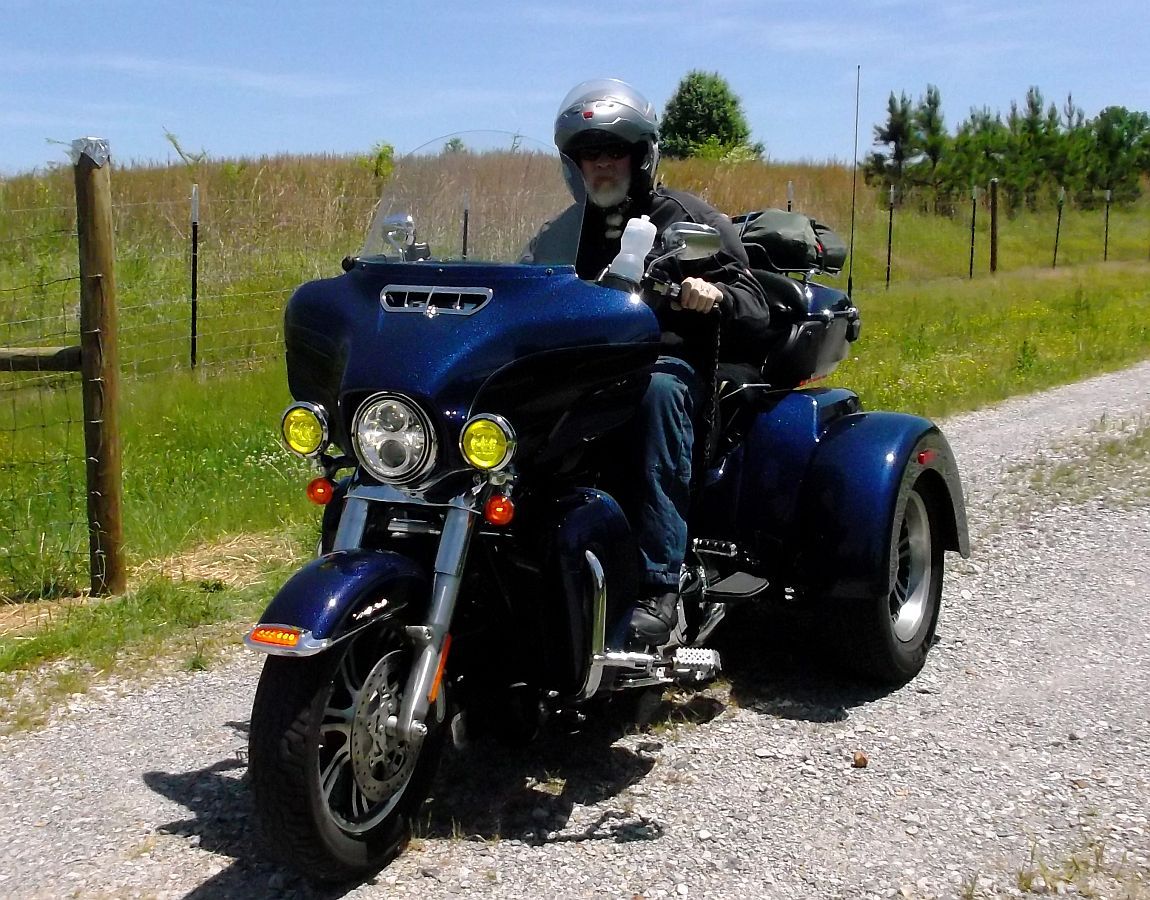 We estimate we'll be riding 12,000 to 13,000 miles before returning home...depending on how many side trips/explorations we do.

Last time we'll see this familiar road for a while.





Crossing into Tennessee on some more familiar road.





Crossing the Mississippi River from Memphis into Arkansas, another familiar road.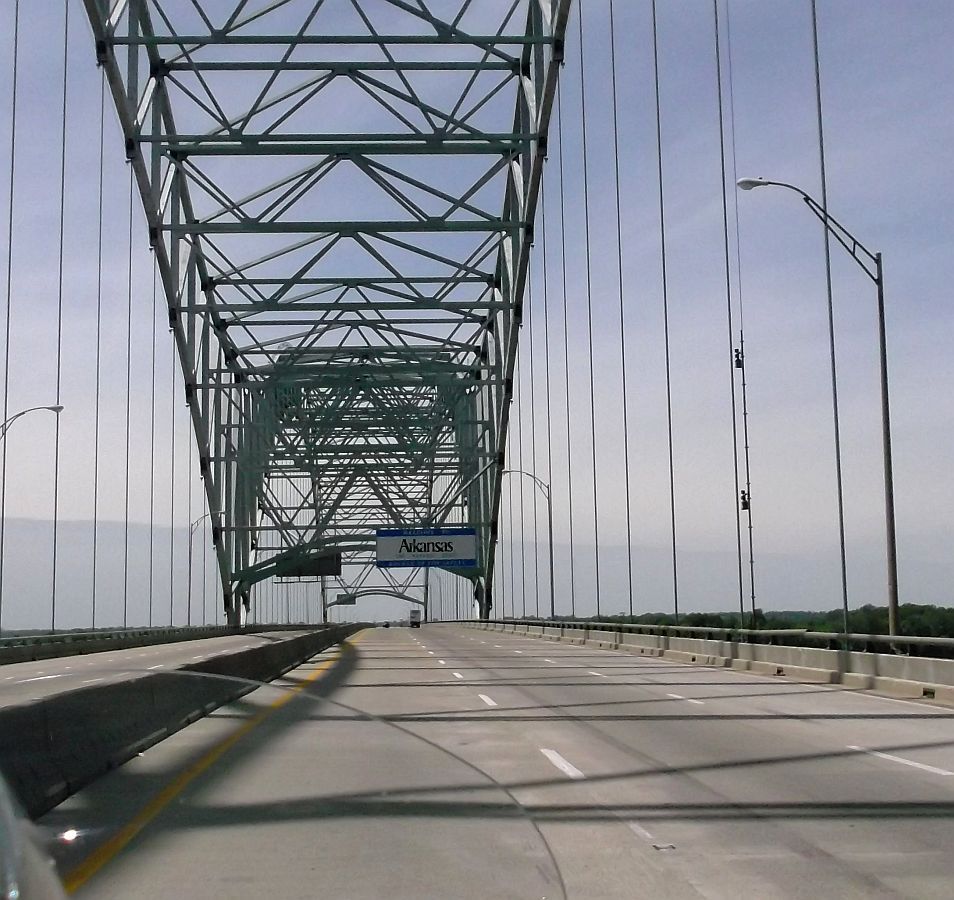 There are tons of great riding roads in Arkansas, but we need to be in San Diego, CA three days from now, so we're taking interstate all the way across to get to the west coast.

I-40 toward Little Rock, AR always has a high concentration of trucks traveling it. We share the road carefully with them. About 15 years ago a local guy was killed on this section of road when a Semi lost a trailer tire which hit him. Pretty much every-time I see a Semi on the road I think of his families loss.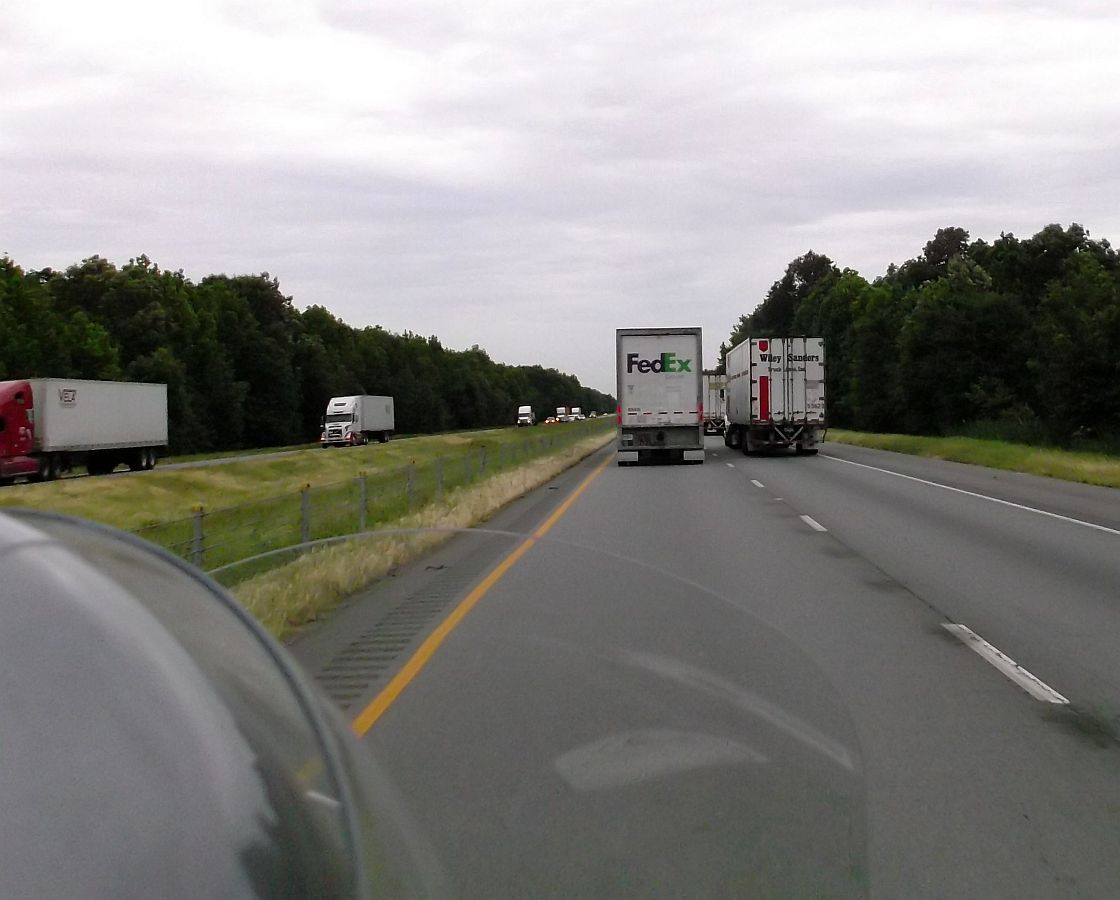 Passing thru Little Rock we start seeing lighting off in the distance. Mary tried to get a pic. No luck.






Taking the 30 toward Texarkana. Rivers are high, pollen is heavy, everything is really green, road is wet from a light rain, we are getting closer to the lighting storm.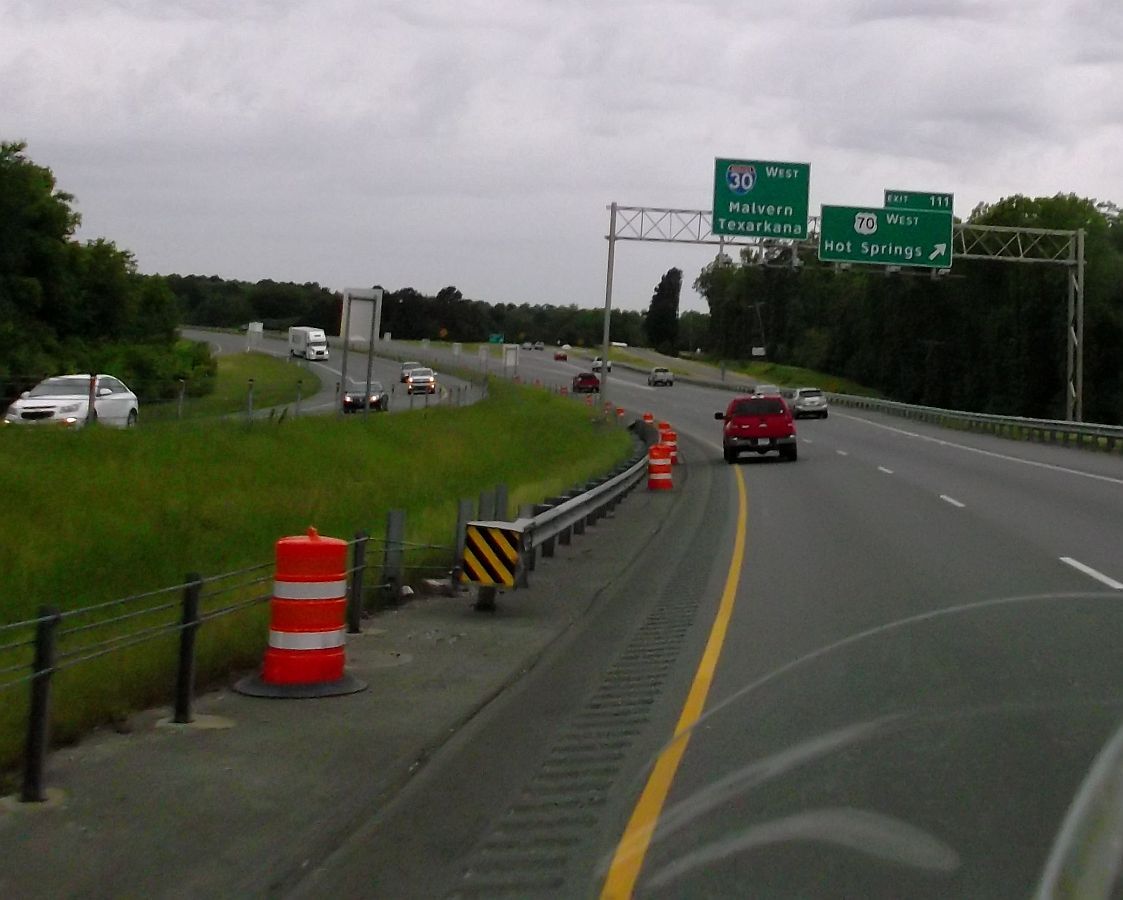 It was only sprinkling as we traveled down the 30, but as we got close to Malvern we could see lighting all in front of us. Rain does not bother or stop us, but we do have an aversion to riding with lighting hitting around us, so we called it an early day and stopped there for the night.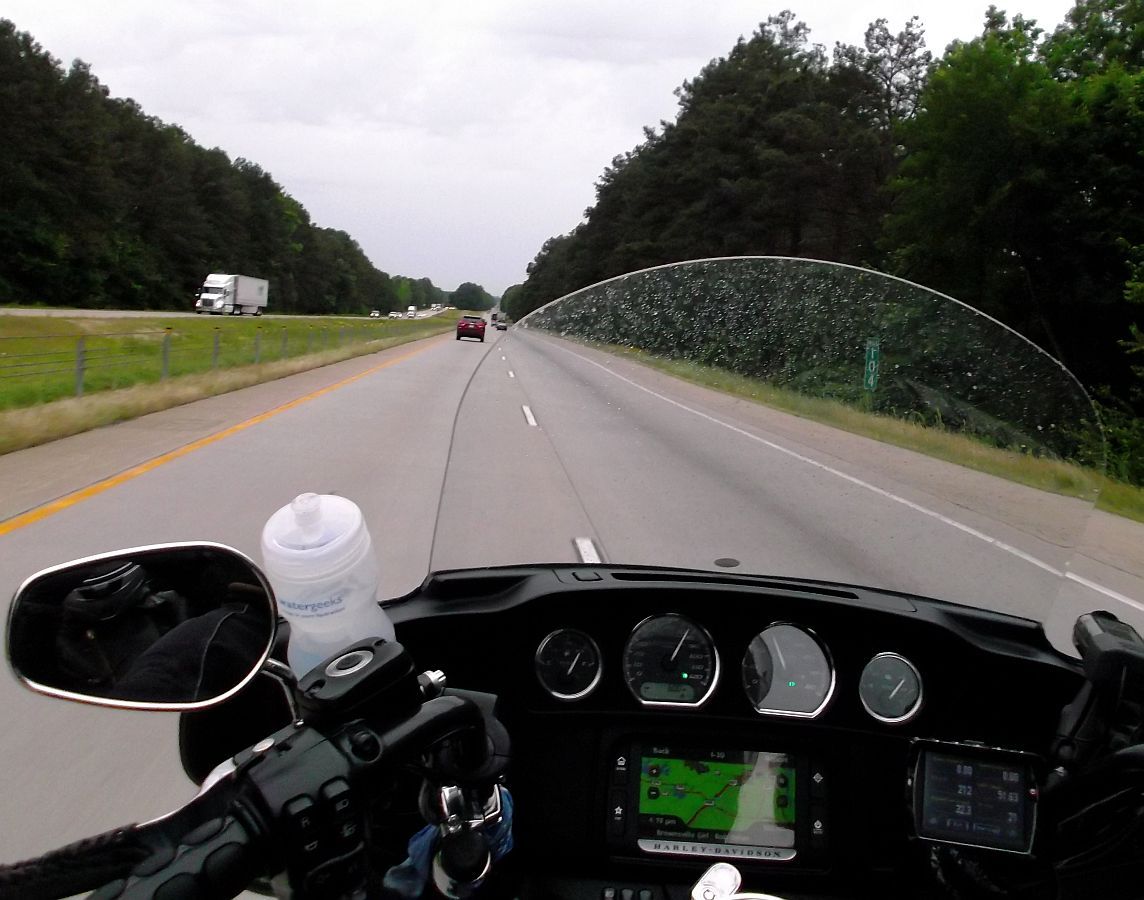 It was a short first day, but a good start. Bike is running well, and we are settling in to a month and a half on the road.