Day 13 Continued-
Day 13 Continued-
Snow off to the left as we climb the pass...
...and in front of us as we top the pass at 7100 feet.
More long road in front of us...
...and behind us.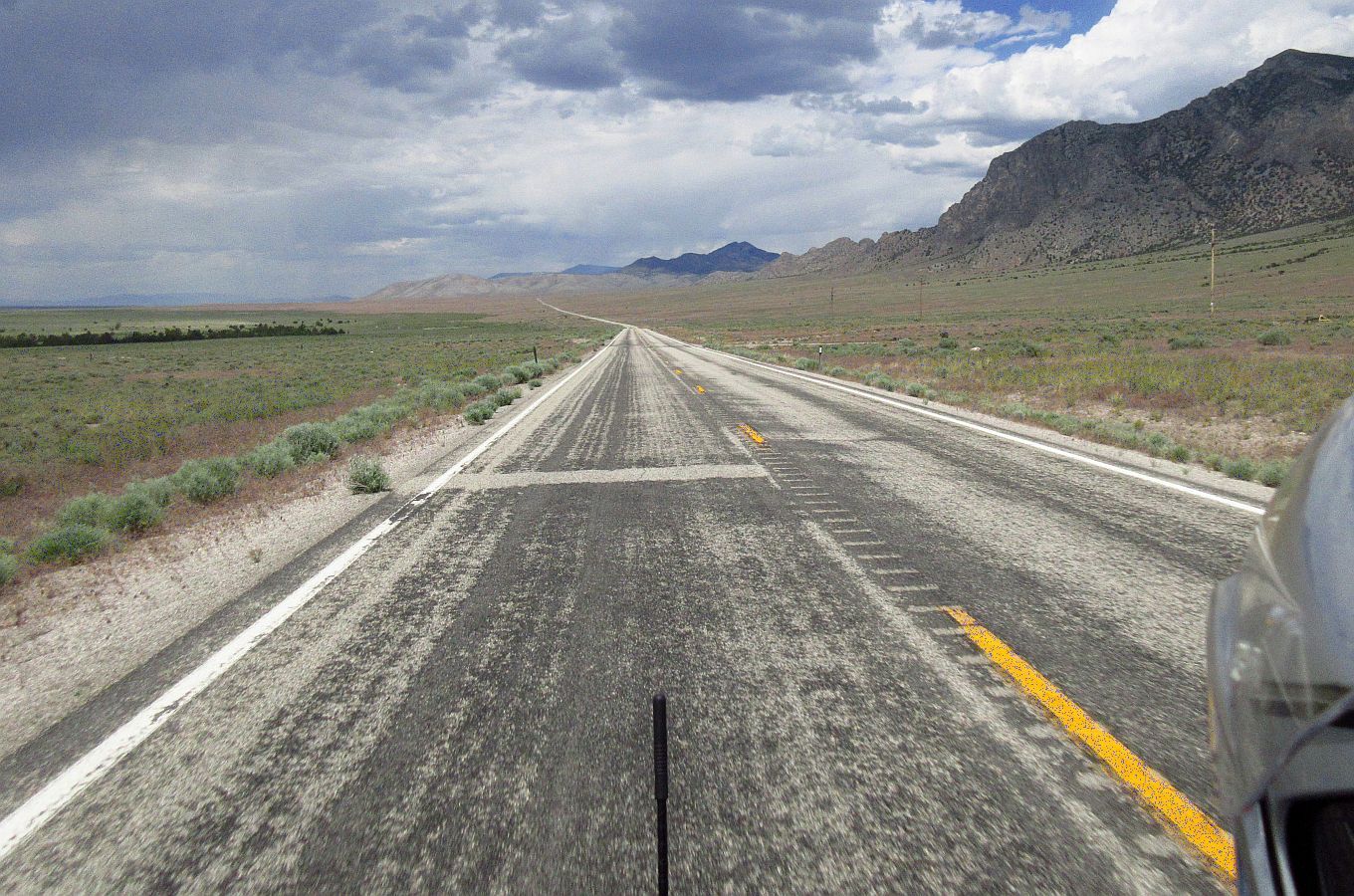 Some fellow travelers. These 4 bikes were the only ones we saw today.
GPS shows the name of this road- "The Loneliest Road", pretty appropriate.
Looking behind us as we climb Connors Pass...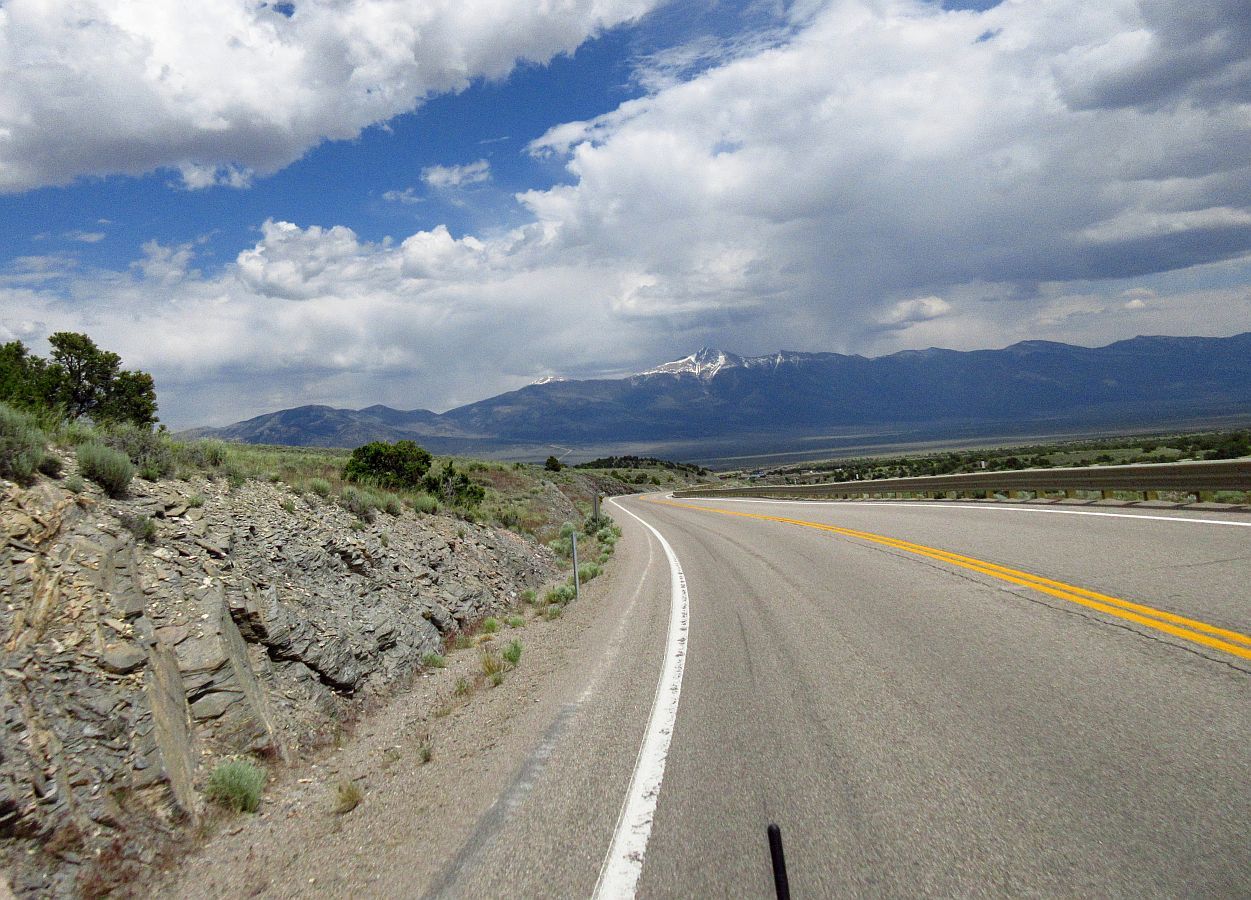 ...and in front, this is a bit of fun, especially after a lot of miles of straight road!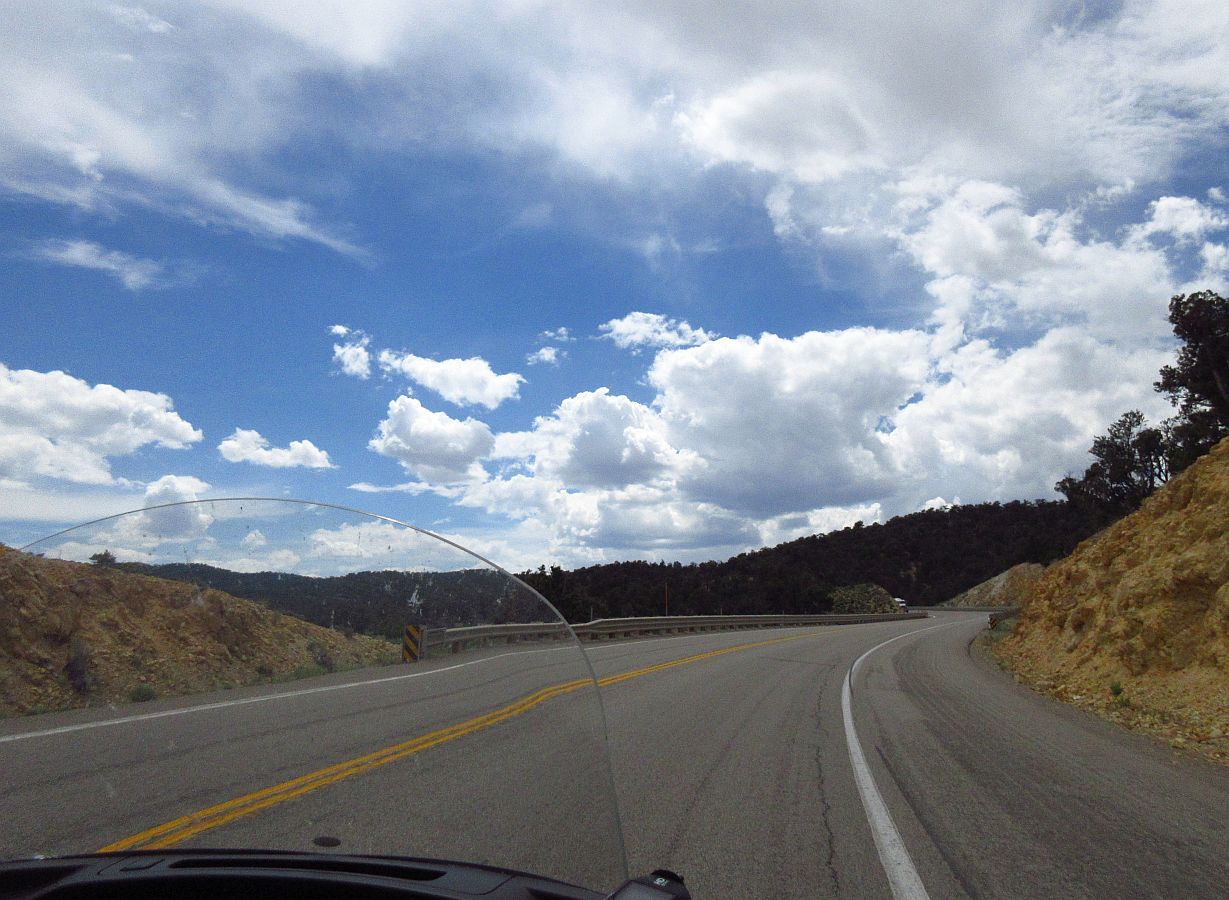 At the end of this long stretch is the City of Ely, NV.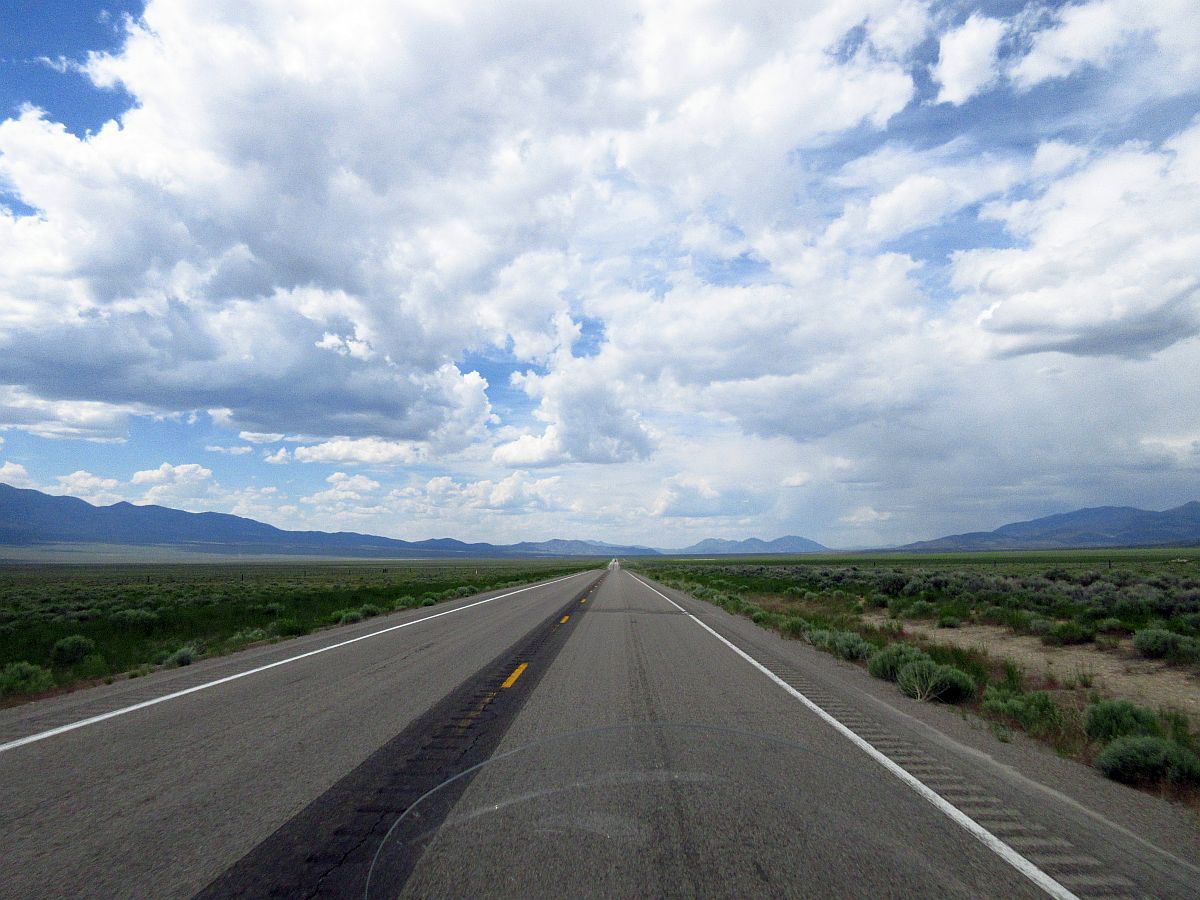 It was a short day, only about 250 miles. It was relaxing, not too hot, and just a very nice ride.
Once we got to Ely, Mary picked a nice motel, we went grocery shopping. After a shower, we walked across the street to a "casino" that had only slot machines. Mary likes them. She had a lot of fun, and I had a blast watching her get all excited when she won 520 pennies on one of them.
Tomorrow we head to Meridian, ID.