I had a couple of hours yesterday.


Stock the front fender sits 1" off the tire.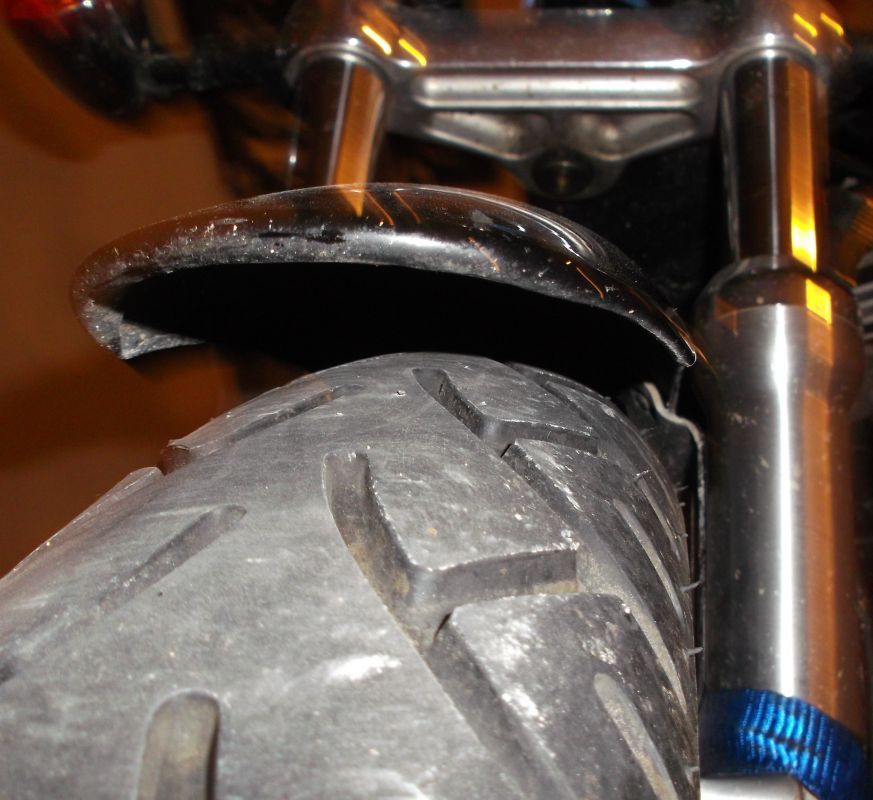 I want to get it down to about 3/8" off the tire. There is enough metal on the brackets that I am going to drill 4 new holes 5/8" higher on the bracket and then trim the extra metal off.



Next I pulled all the wires and lights off the rear fender (had to drill out 5 rivets just to get that plastic/rubber guard outa there).

Went to set the fender down on the front of the swing arm and start measuring where to cut.

Problem....

There is very little clearance between the belt and the tire. Not enough to use the stock fender without a huge amount of cutting and finish work.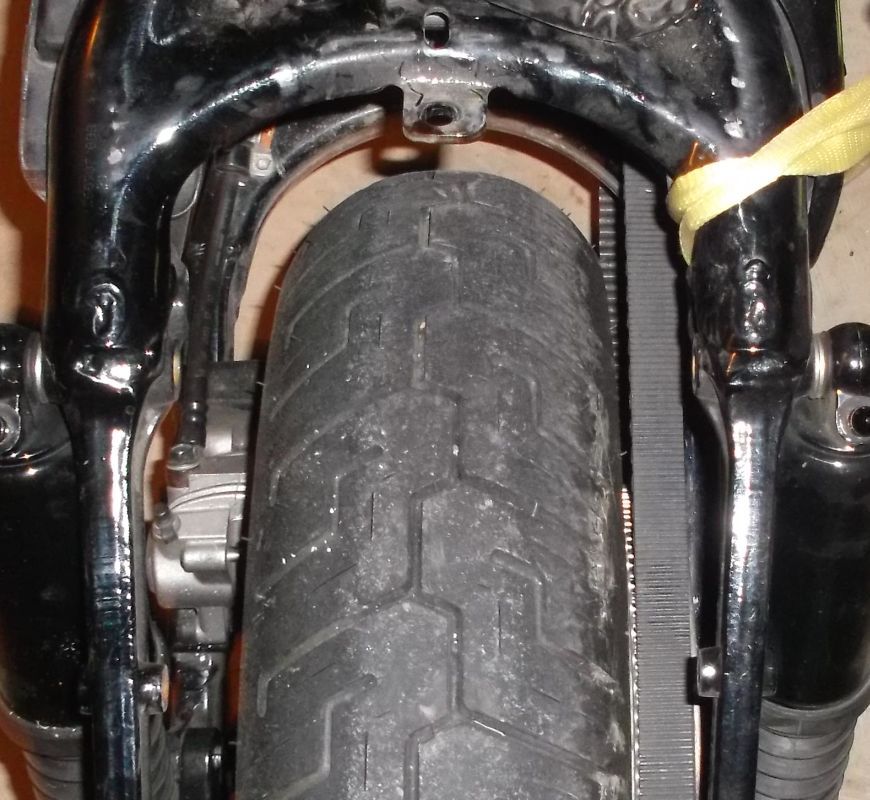 So some time was spent deciding if I really want to mount the fender to the swingarm, or just go the easy way and chop it and mount it to the frame struts.

I want to keep the option of rear shocks, AND I want the fender close to the tire. So the search is on for a fender blank to use.

I found plenty of trailer type flat fenders, but what I really want is a more rounded look...sort of like this one-

I already looked at lowbrow and biltwell...did not see anything.

Any direction on where to go for this type of fender blank would be cool. Since I'm not doing anything with the fenders until next week I took a couple of hours today and started on the NRHS 1250 conversion.

Removed front header
Removed front engine mount
Removed air cleaner system
Removed intake manifold
Removed rocker cover, rocker main, head & cylinder
Removed pushrod tubes and base

Taped off all connectors

Here's a few pics-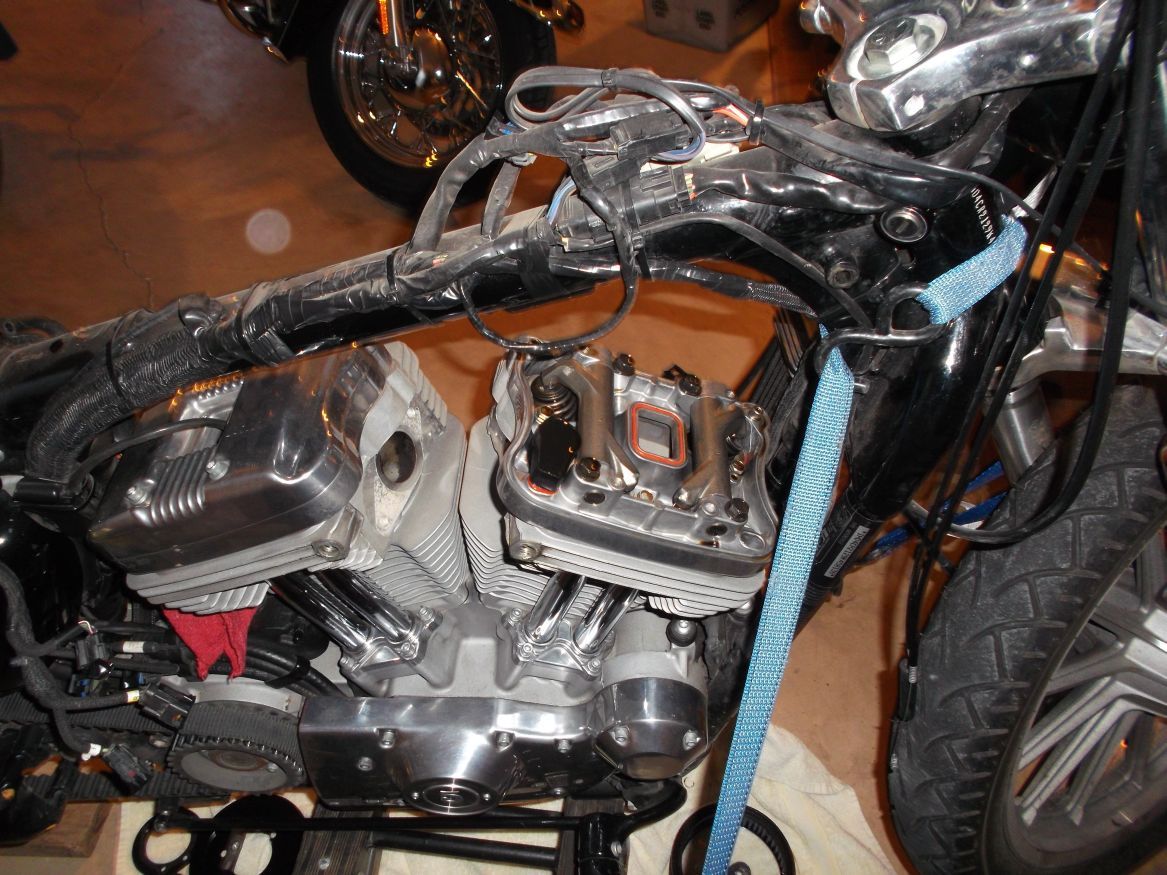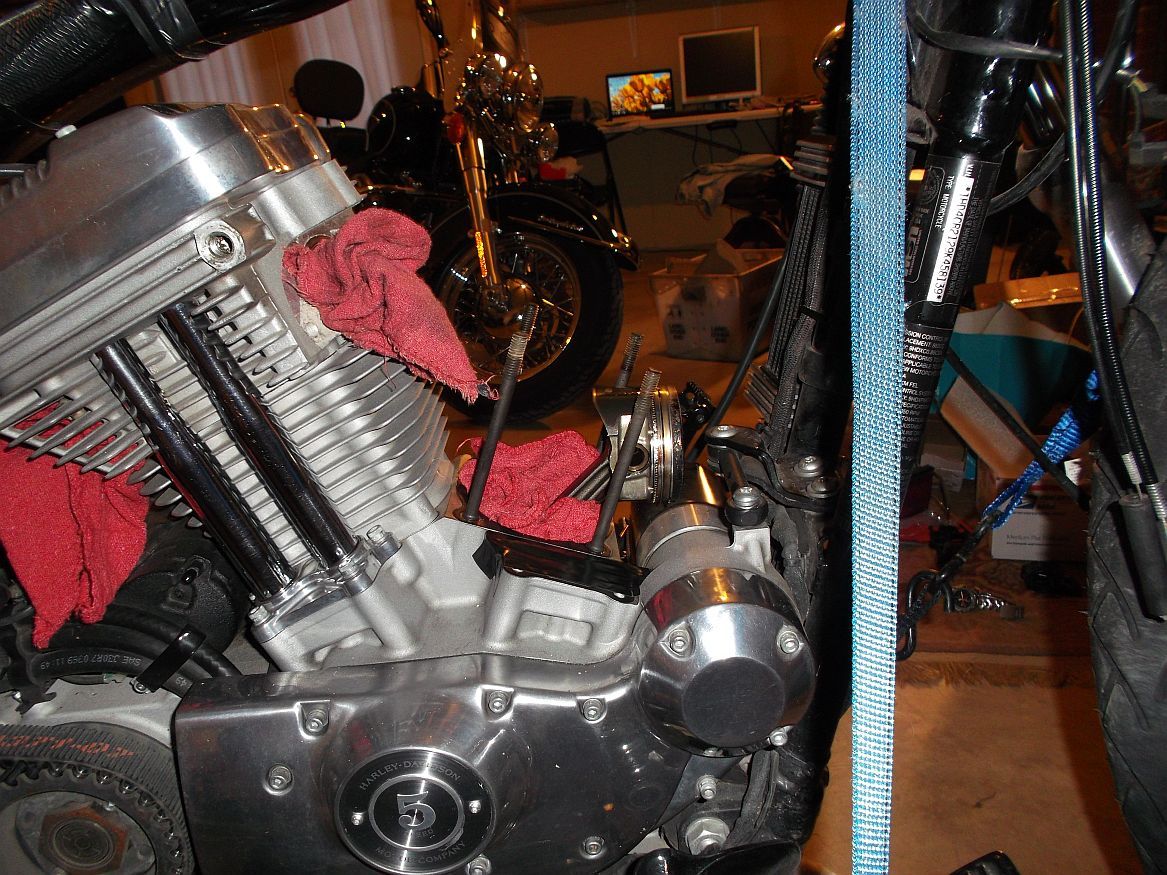 Cylinder is in nice condition



All cleaned up until the next time I have a couple of hours.
Got to spend a few hours on the bike today.

First thing was to get the new holes drilled in the front fender bracket.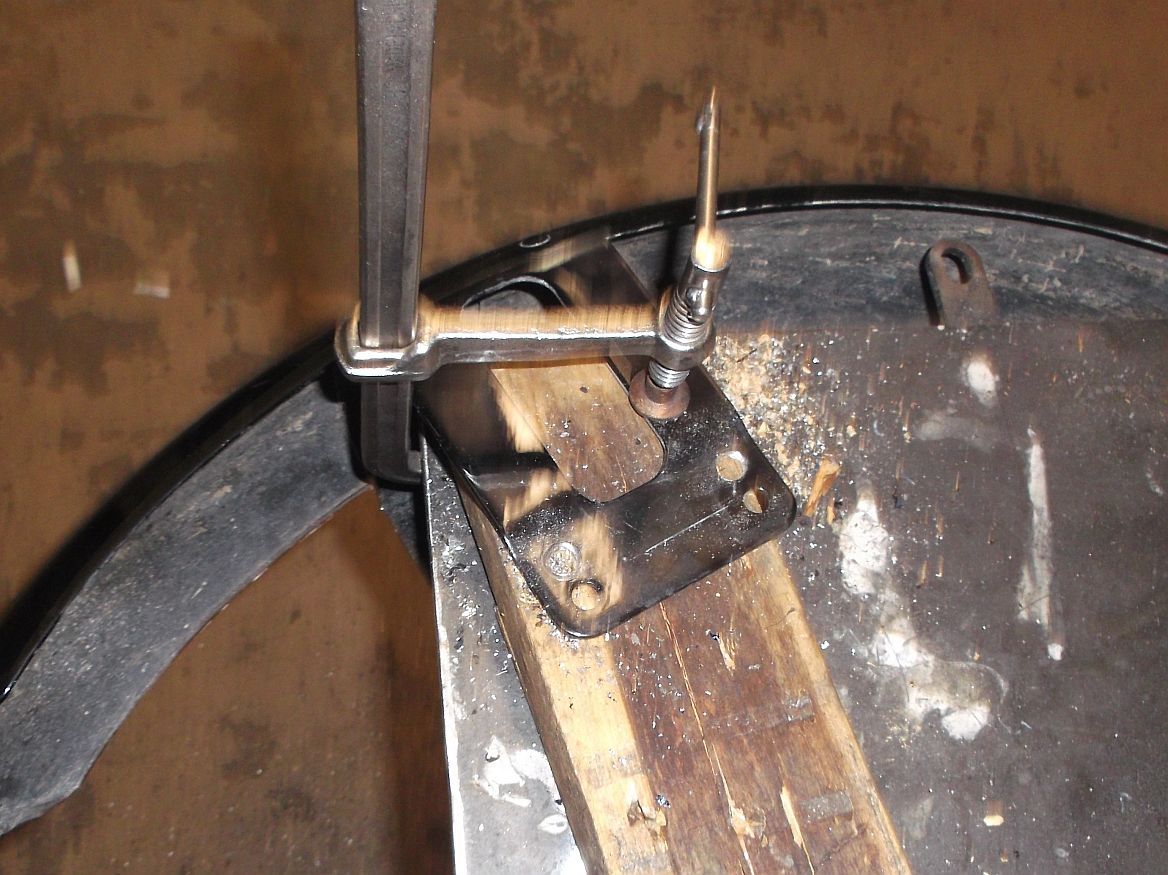 Was able to get them 5/8" higher, which is what I was hoping for.

Now time to cut off the extra metal. Not worried about the paint, new paint is coming later.



Trimmed this much off.



Did a little smoothing up and rounding the corners. Better finish will come later, when prepping for paint.
Now time to fit it up.

Here is how it looked stock....riding 1" above the tire.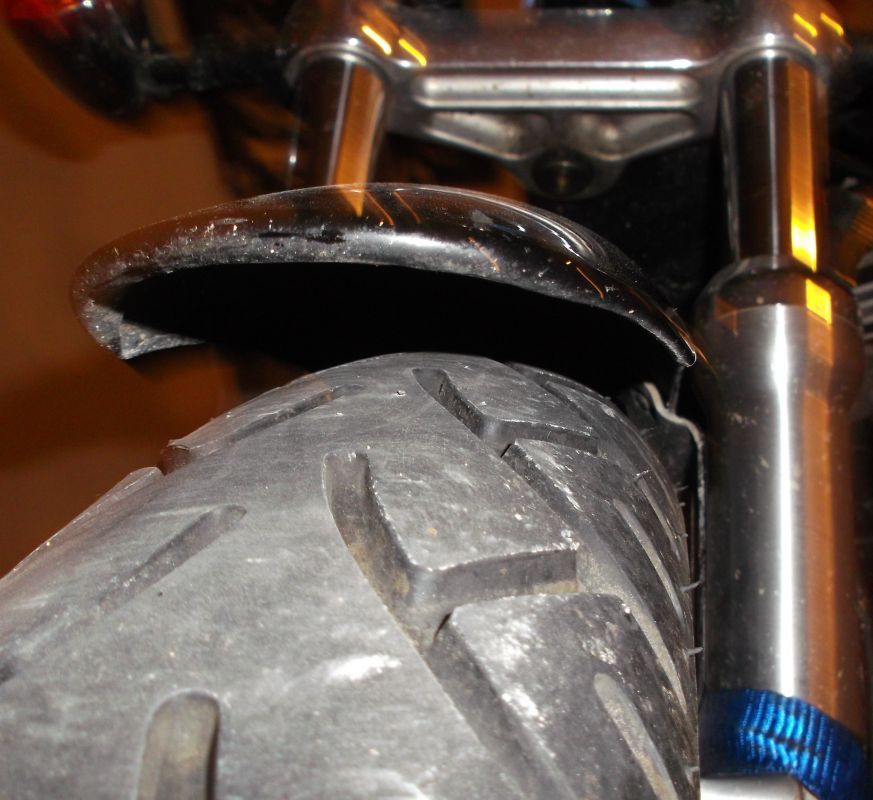 Here it is mounted with the new holes.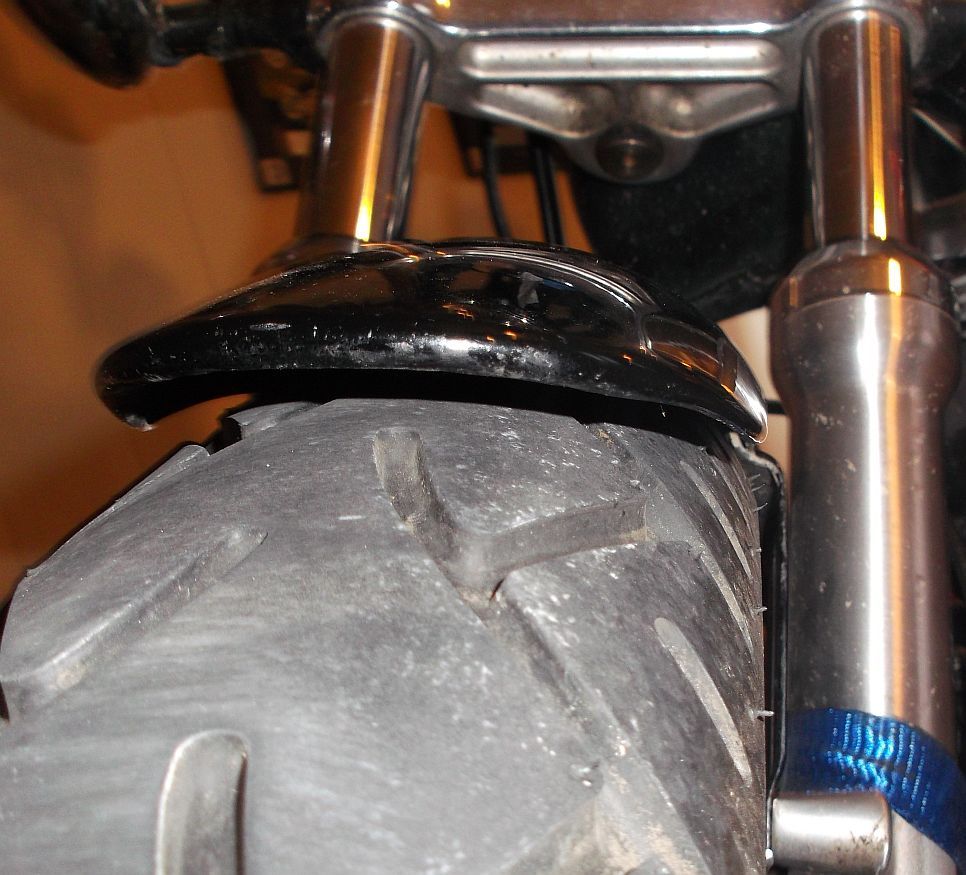 From the side-





Much Better!