Day 11 - Ferry Back to Baddeck, Going Home
Leaving out of the reserved for motorcycle parking area at St. Christophers...








...for a short ride to...








...the ferry...








...through check-in...







...and then through an inspection station. They do not want any part of the soil or vegetation from Newfoundland Island making its' way back the the mainland. They hosed down some other vehicles...they did not do that to the TG.







Finally, riding onto the ferry. Those semi trailers, over on the right, give an idea of how big these ferries are!







TG is parked, and we've made our way up to the top deck for a look around.







Pulling out, headed toward Nova Scotia, we have a view of Port aux Basques.








The only view is the ferry and the ocean!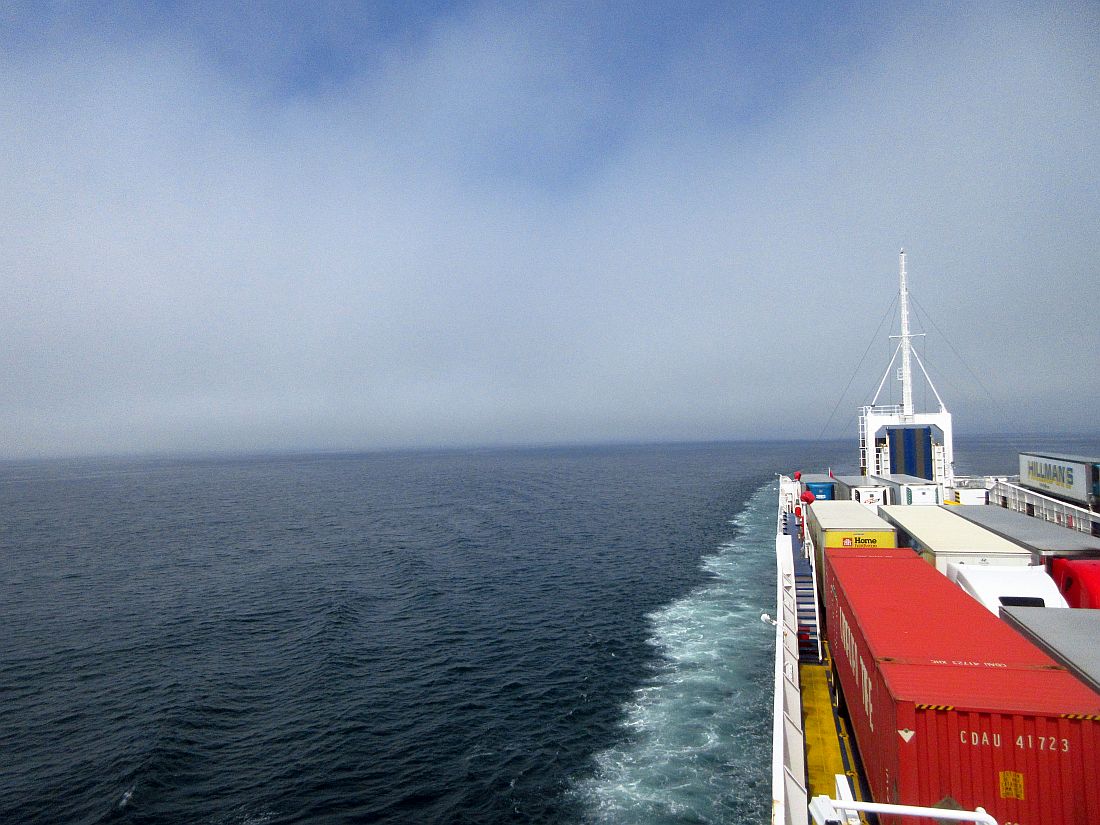 After the 16 hour ferry ride over to Newfoundland Island, this 5 hour ride back to Nova Scotia is over before we know it.


Riding off the ferry onto the mainland...








...a final look back at the ferry.








Back rolling! (low octane gas from the island kicking in the knock retard)








I know it's all in my head...but even though there's still a lot of water, it feels different on the mainland.








It's a short 70 km ride from the ferry to camp, but we're enjoying it!


The views back to our home on wheels are spectacular...








...and this section of road is a blast to ride!








Before you know it we are back at the Bras d'or Lakes Campground...









...our home on wheels is still there...









Back Home - That was an amazing time on Newfoundland Island!





After getting back we spent a couple of hours in Baddeck at the Alexander Graham Bell Museum. Not posting any pics of it. You can google it, quite an amazing place!

Hopefully the photos posted in this thread give a good feel for how amazing this area of Canada is. We definitely want to spend more time up here.


The following video gives just a tiny little taste of our time in Canada.

This is our second trip following our new way of traveling. (see article HERE)

We use the HOW as a home base and ride out from there.

It has worked exceptionally well. On this trip we saved a bunch of $, we were able to ride and explore amazing locations that we simply would not have had time to do otherwise. AND, we had more fun, and we were more comfortable!

We rode 2100 miles of scenic and fun roads.

We drove 4,000 miles of relatively boring straight roads. Of the 4,000 miles driving, there were only about 200 miles that I would have rather been riding. Small sacrifice to be able to ride the 2100 miles of exceptional roads that would have otherwise not been possible due to $ and time constraints.
Here's a recap video of our trip!