Day 26 continued.
Day 26 continued.
We stopped for lunch at a rest area in 108 Mile Ranch. The picnic area was right at the Historical Heritage Site.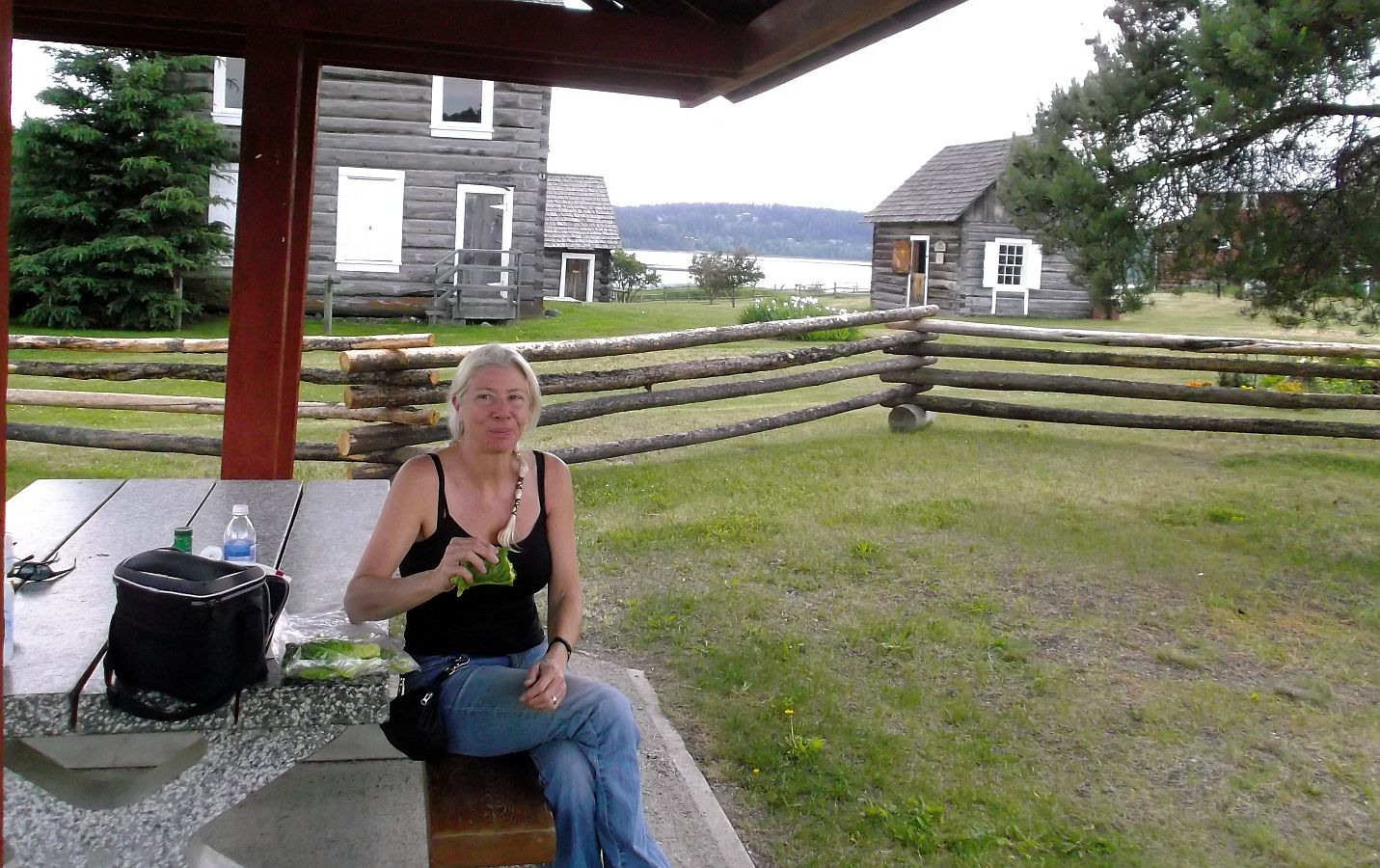 Soon after getting past 100 Mile House we saw the fastest speed limit sign yet in Canada. 110 km...66 mph.
It did not last long, reckon it was there just because there was a long 4 lane, straight stretch for a while.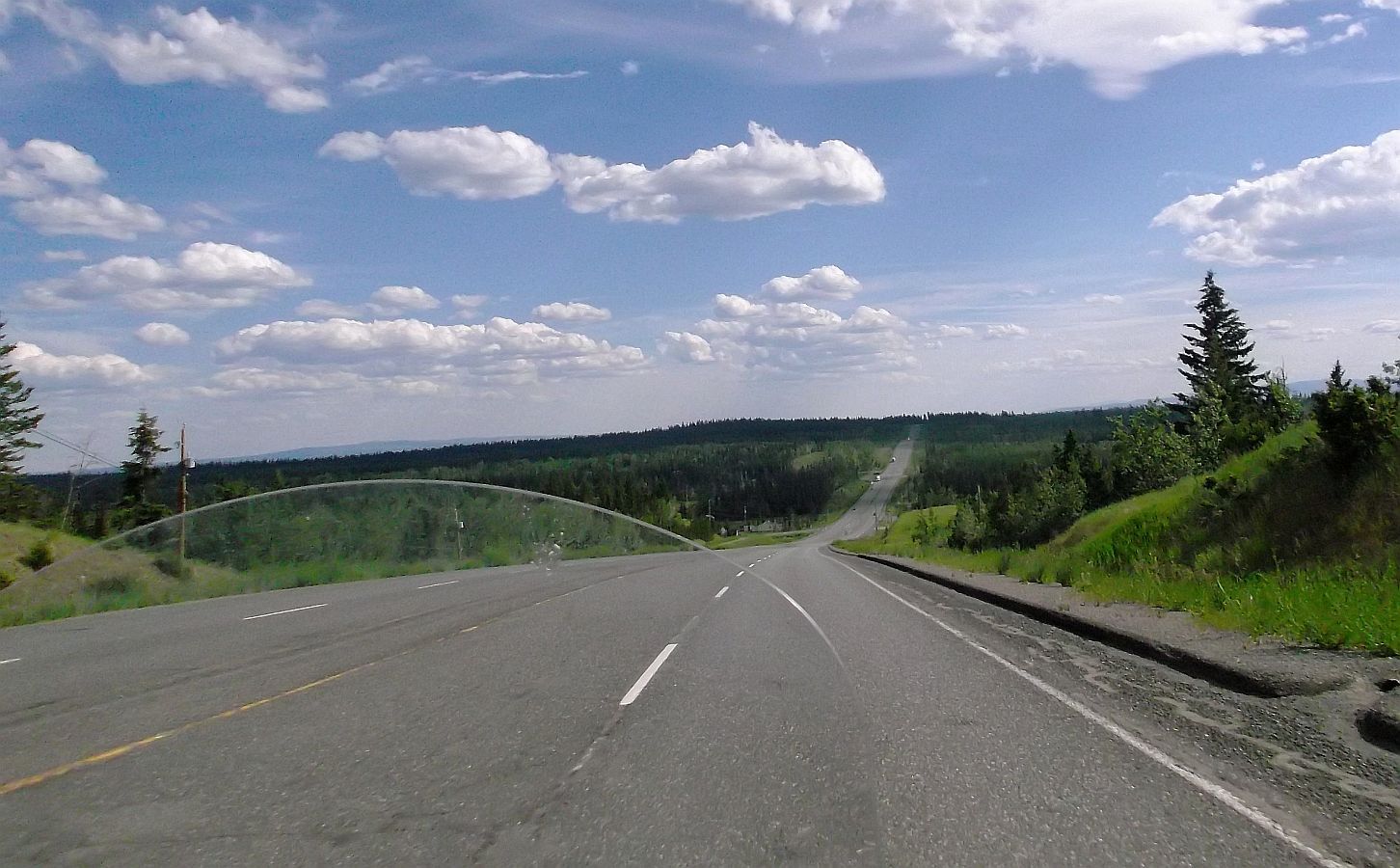 I know I've said it a bunch of times....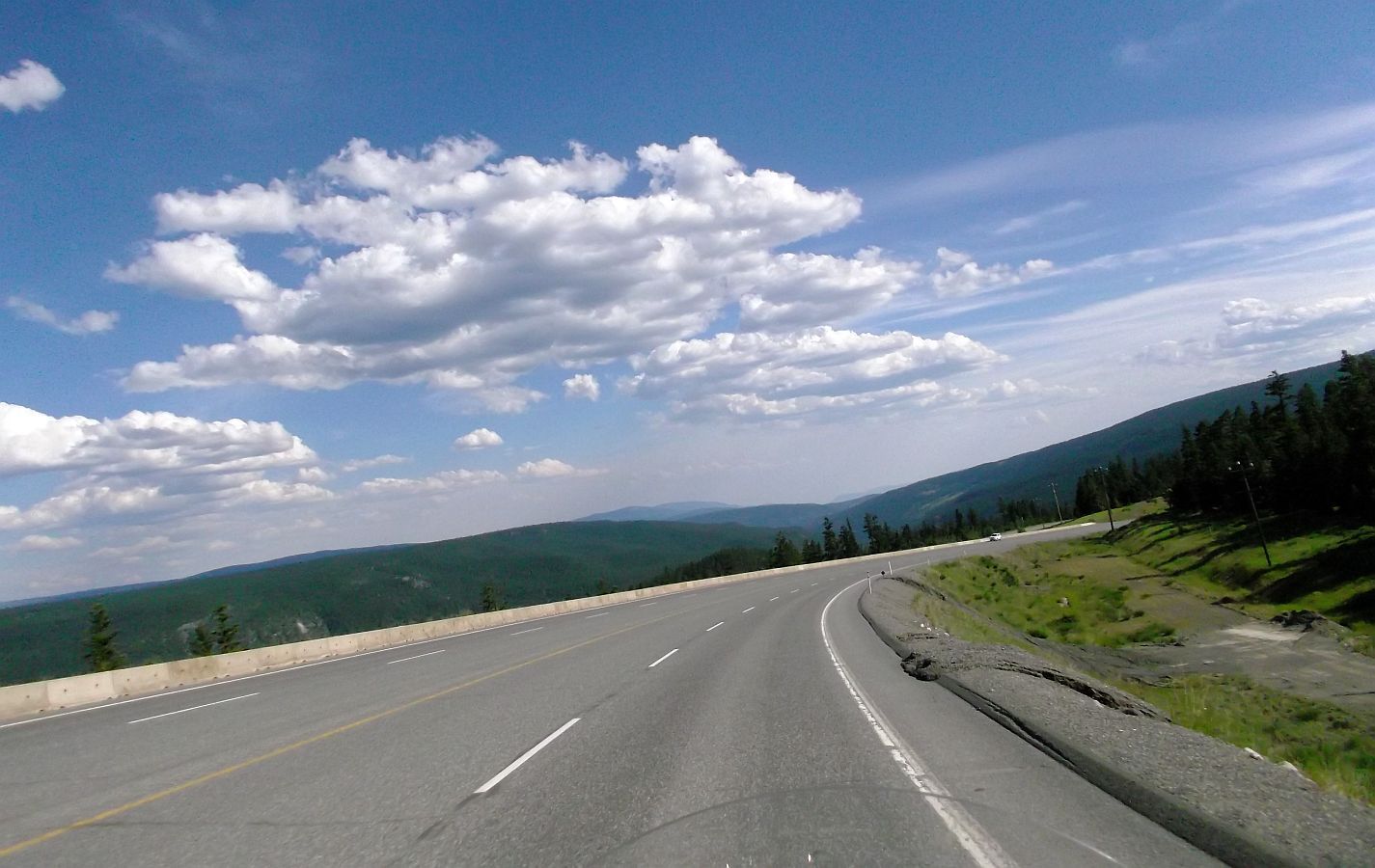 ...British Columbia is an amazing place...big country!
Up until now, we've been in areas that are a bit cooler, and lots of trees and water...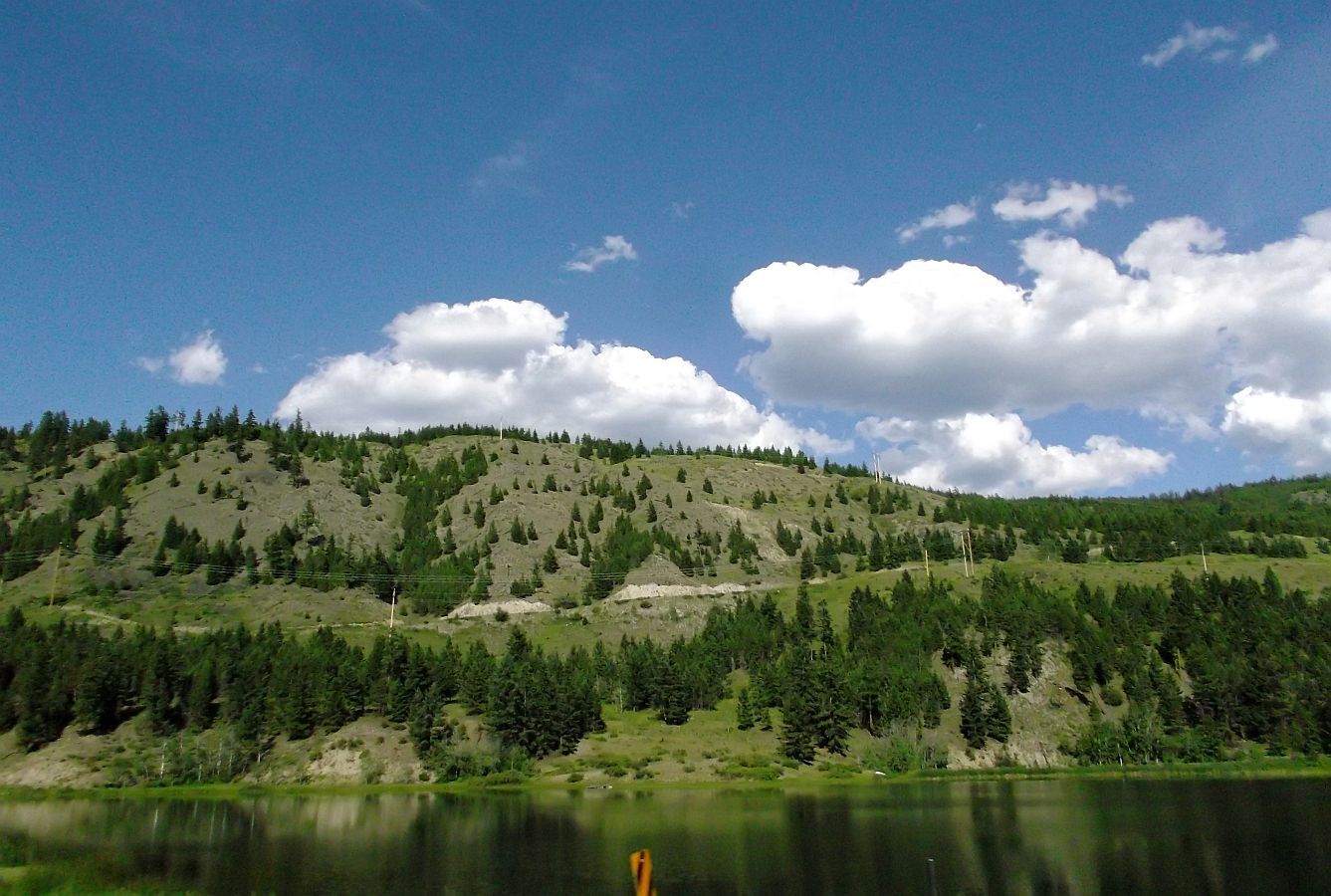 ...but now, as we drop down toward Cache Creek, there is a pretty radical change in a short period of time....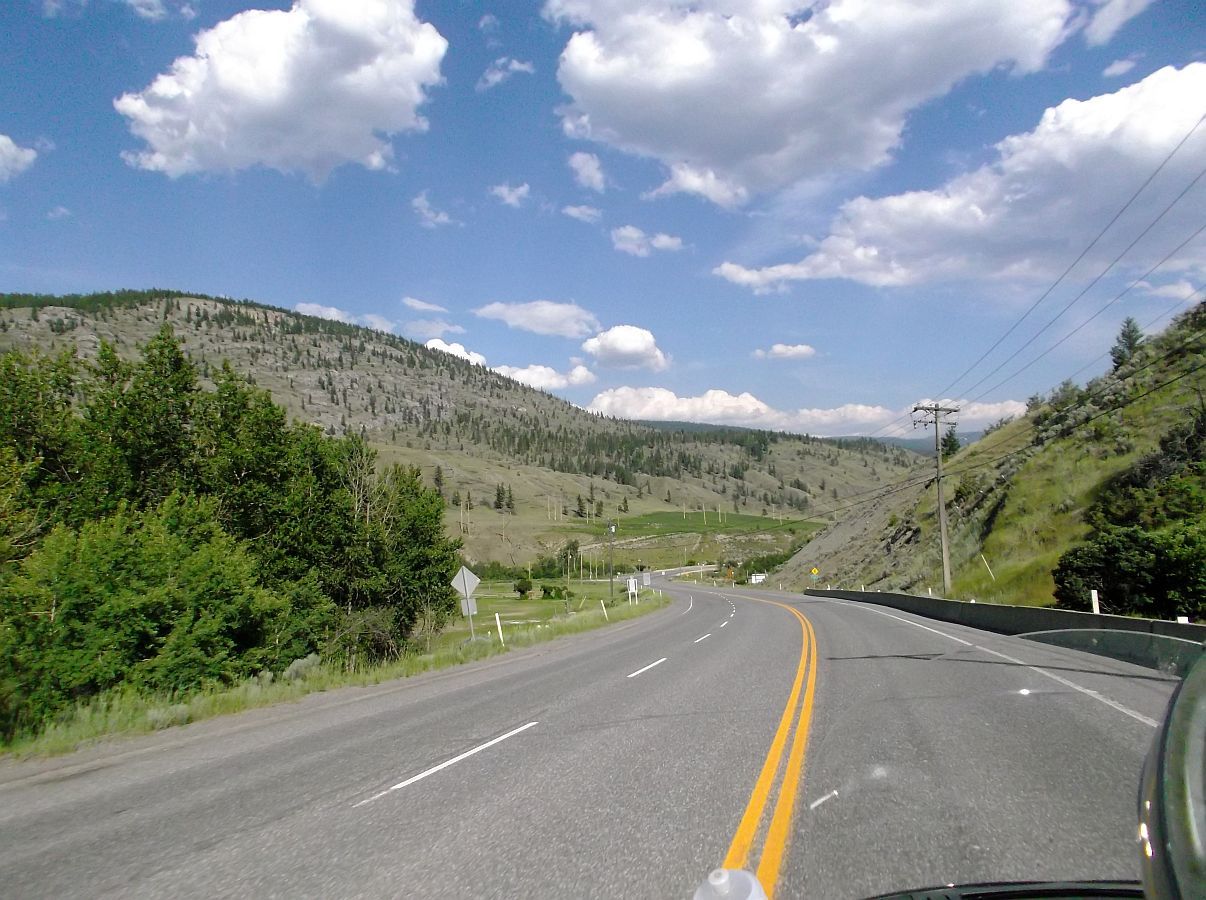 ...It gets significantly warmer, much drier, less vegetation, and very dusty.
The camera battery wore out 10 minutes before getting into Cache Creek, but we have been this way before (a couple of years ago), it is where you can take a turn off and get to the "Sea to Sky Highway".
This is where we stayed in Cache Creek. Bear Claw Lodge. Air Conditioned room and a nice restaurant for Mary's bday dinner.
Tomorrow we're headed to the border town of Grand Forks, CN!