Wednesday morning we are headed off to Racine, WI.
Wednesday morning we are headed off to Racine, WI. Only 30 miles from the HD 110th Celebration in Milwaukee.
There really is no great way to get from Anderson to Racine. But the planners of the Power Tour had picked one of the worst routes possible. It included 35 miles of stop lights on Cicero Blvd in Chicago. Besides bad road, constant signals, hot temps and high humidity, it also went thru some less savory neighborhoods...the ghetto to be specific.
The route was a planned 8 hours of riding to cover 240 miles. More than a few of us let them know this is not the route you want to go...lol
Myself and some others went a variety of different routes, I took the interstate the whole way.
Since I knew I was going to take about half the time, this was the only morning I did not meet up with everyone at 8am. I slept in til 9:30 and did not leave until 10:30. That was NICE!
They had already been on the road for 2.5 hours when I left.
In this pic you can see I taped the directions to the tank.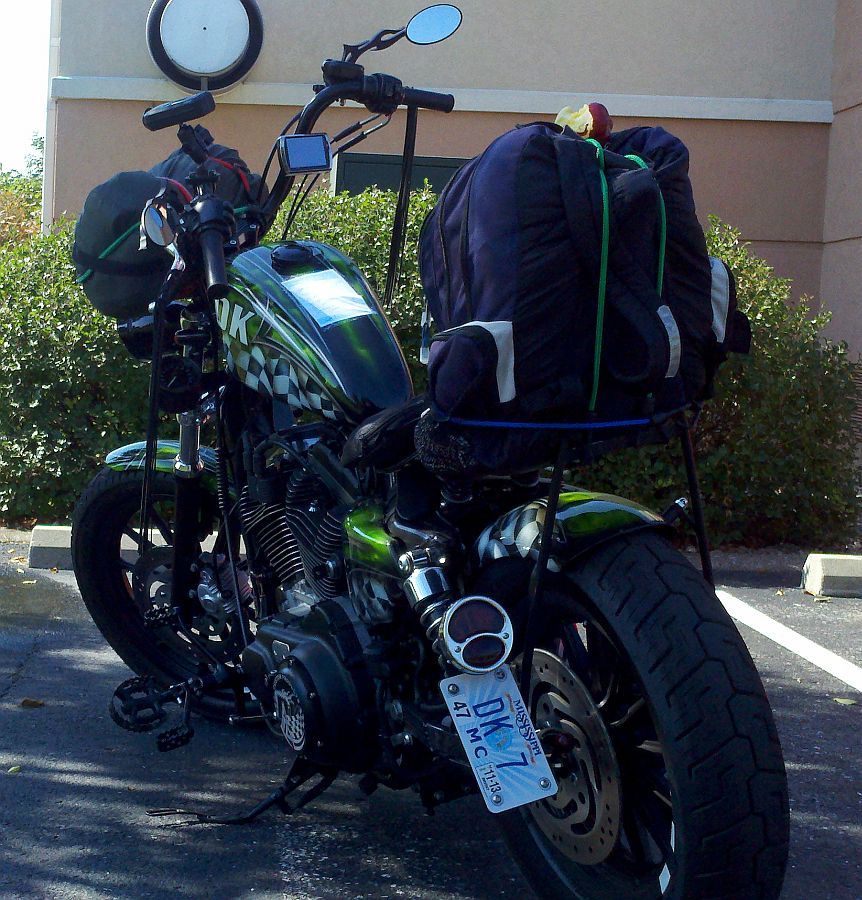 The traffic, even on the interstate and toll roads I took was pretty gnarly...reminded me a bit of Cali. Also got a little bit of rain, the only rain on the whole trip.
I got to Racine, WI and went to the HD Dealer.
Chuck and his wife (orange bagger and Tri-Glide) were already there.
Took a few pics of some interesting rides at the dealer.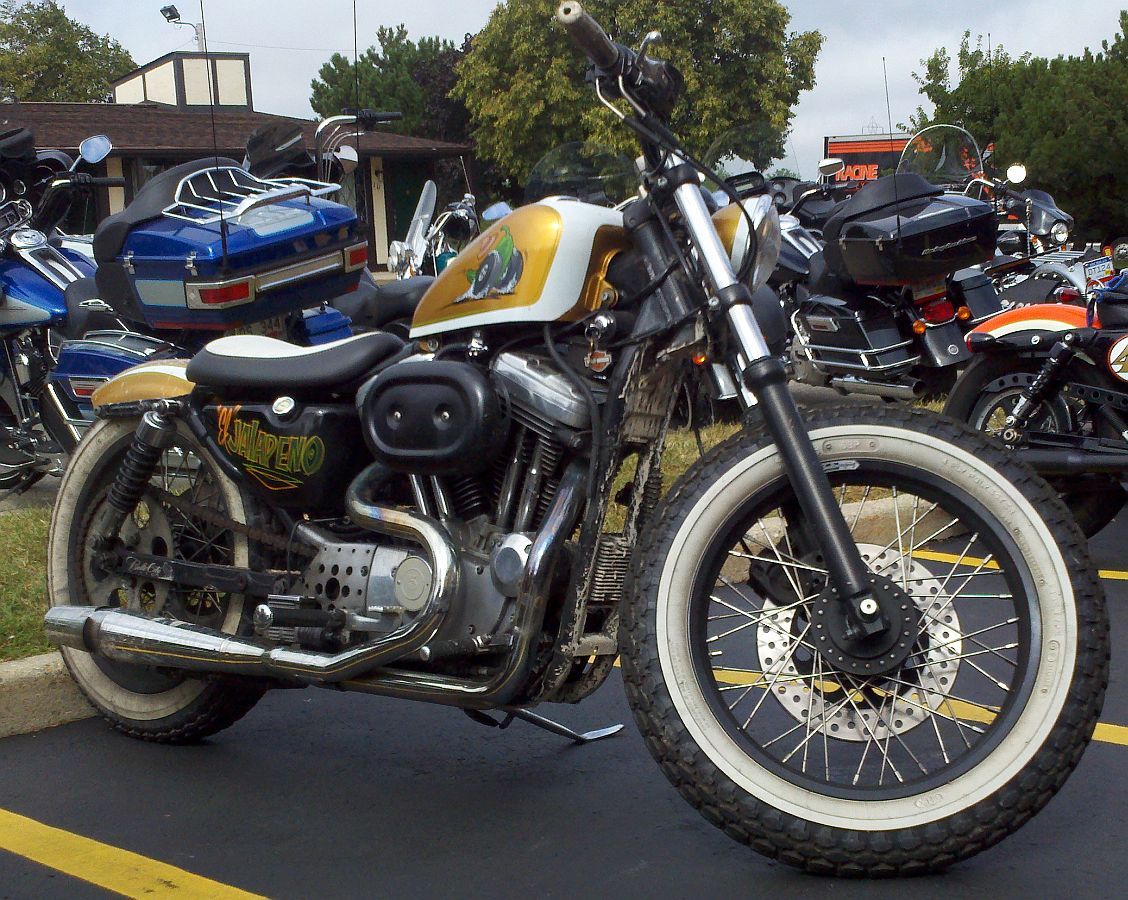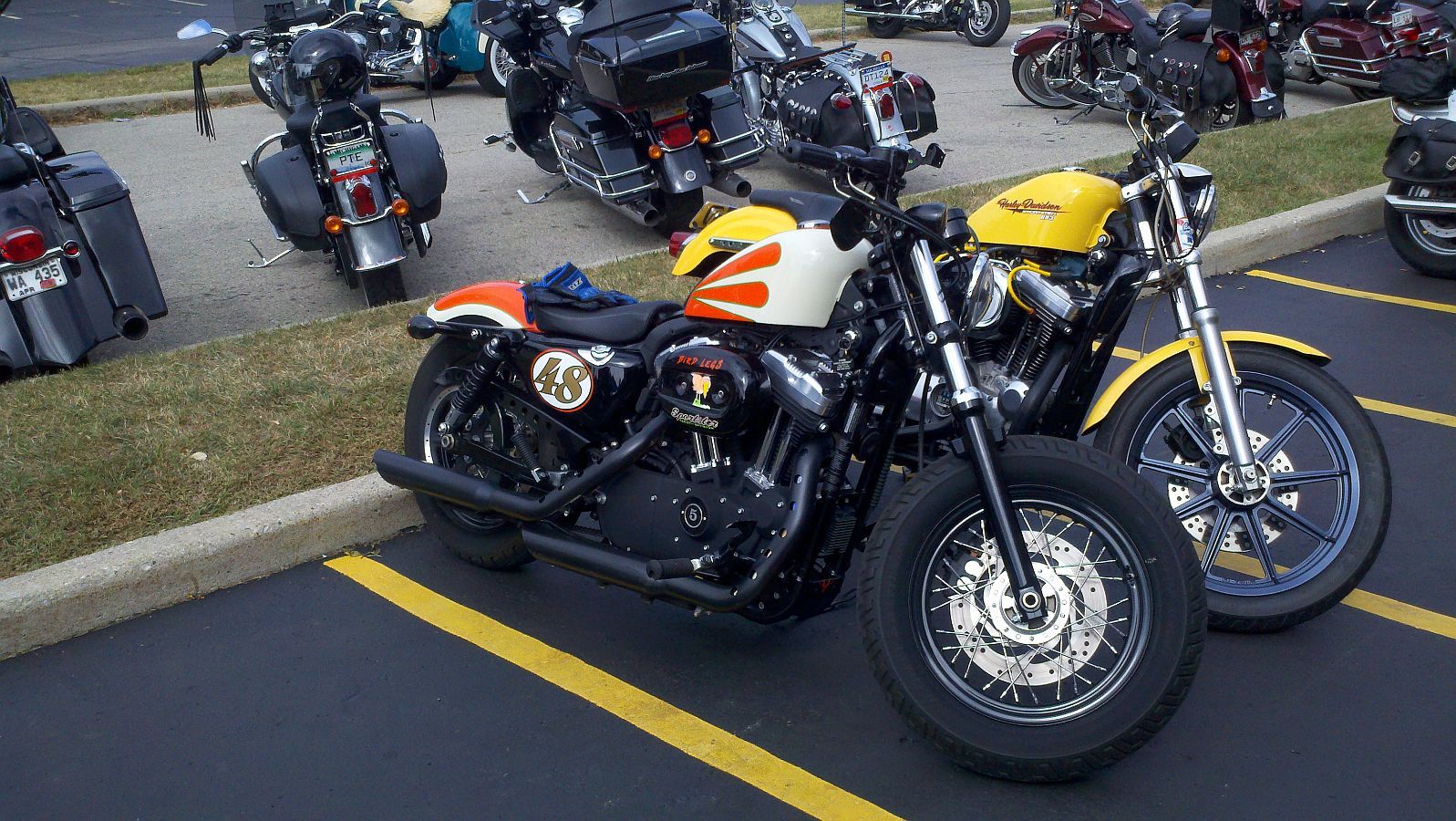 Then I went and checked into the Motel 6 across the street from the Dealer, and headed down to the park at Lake Michigan where the venue was for the day.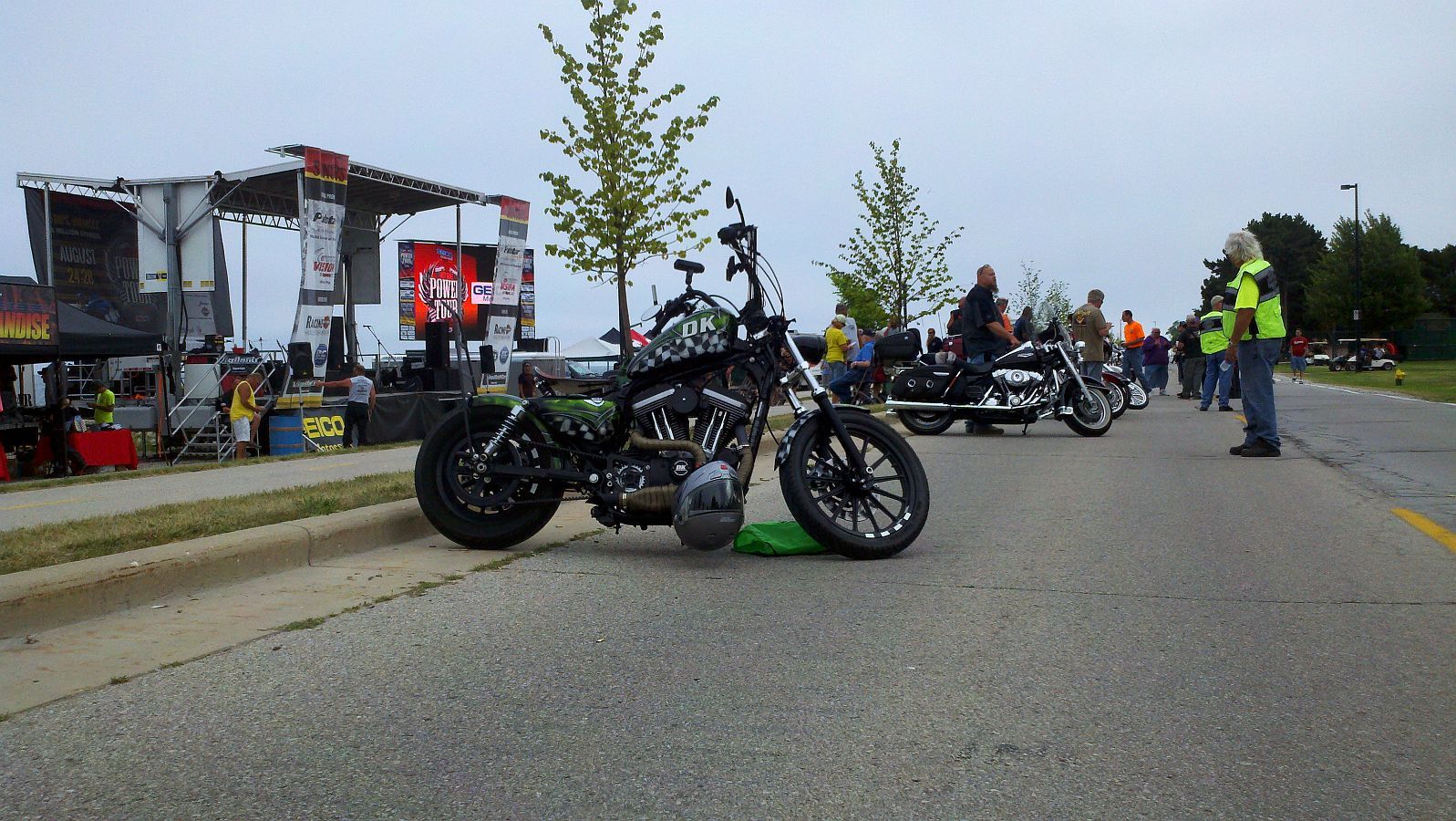 I got there about 3:30 and it was mostly local bike there.
It was around 6:00 that the folks that took the route thru downtown and the ghetto started arriving.
There was a really good turn-out of locals also.
More in next post.