Day 15-19 Continued-
Day 15-19 Continued-
As we moseyed back to our rides, Mary got a pic of a two wheeler riding by-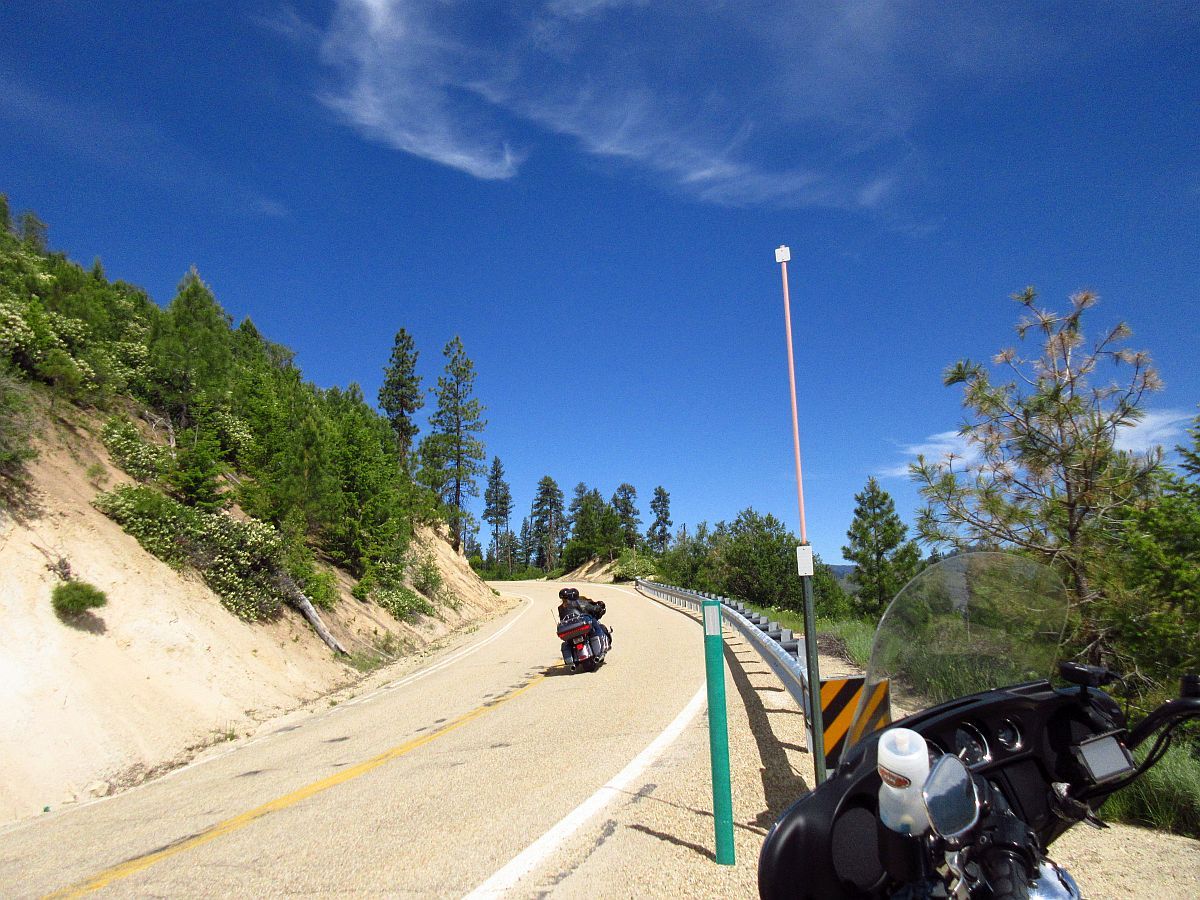 Swapped back with Trent leading the way.
This hill is steeper than it looks!
It is a blast riding behind Trent...he knows the road well, and, like myself, he likes to speed up thru the curves!
Absolutely perfect riding day! This is the kind of day Idaho could use to get people to move here.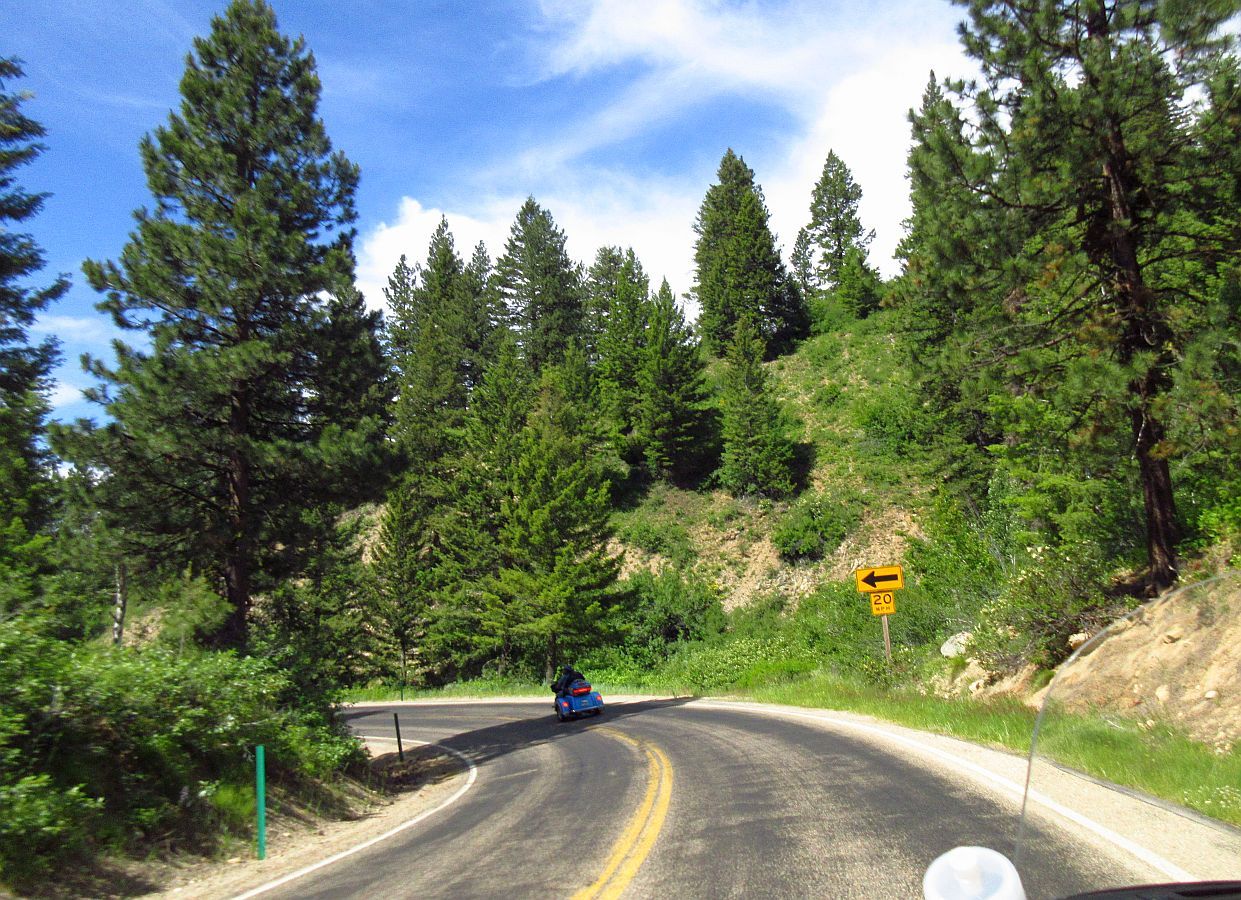 I took well over an hour of video, but this next link is just a 30 second clip of how much fun we were having going thru curve after curve.
CLICK HERE TO WATCH IT.
Coming into Idaho City....
...we stopped at Trudys Kitchen for some lunch and good conversation.
More in next post.