Day 6- On to Wisconsin Dells
Wednesday morning about half of us met in the parking lot for a riders meeting before heading out to S&S and then on to Wisconsin Dells.
Some parking lot repair taking place at the same time. Belt needed replacing.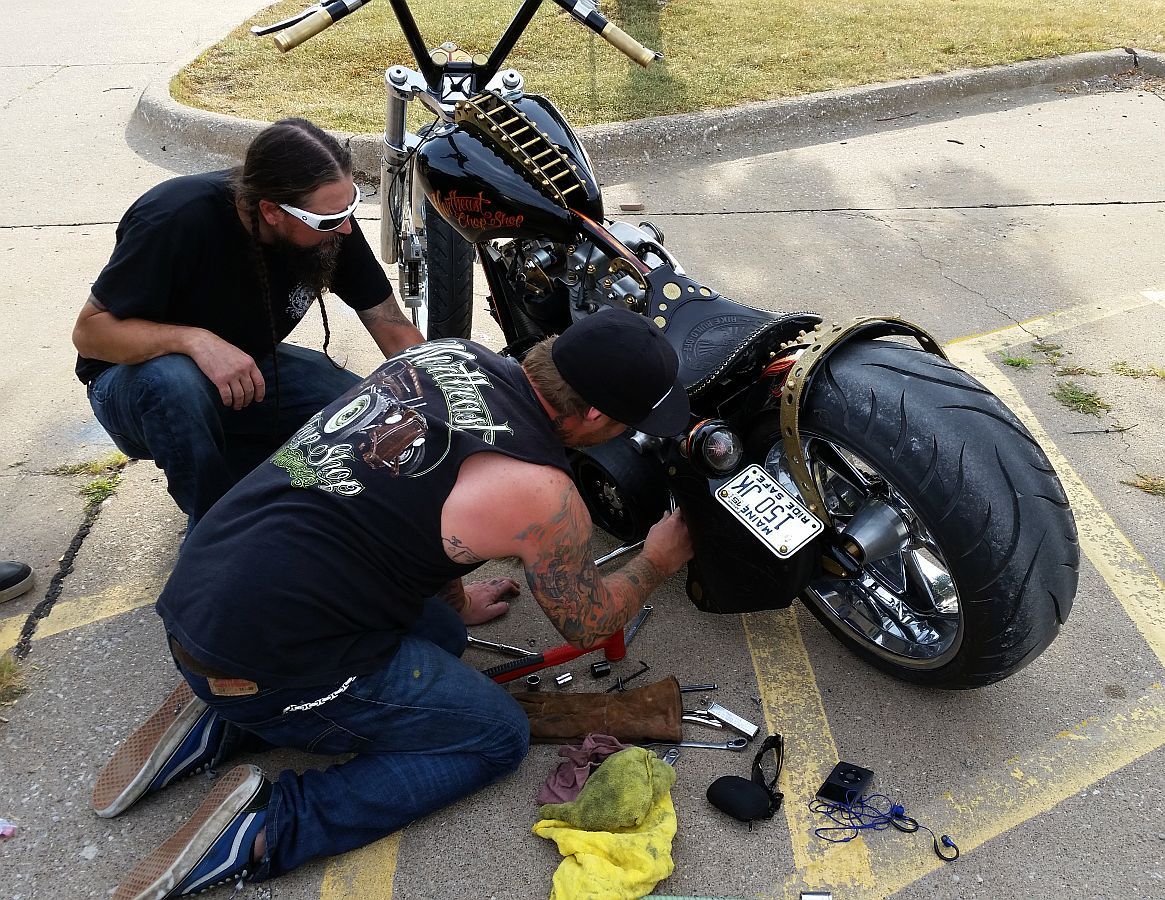 On our way out of Bettendorf, Iowa. The line of bikes were further than we could see in front and behind us.
This is Kain, riding his chopped 1981 Kawasaki 440. It beat him up pretty good, but he's young.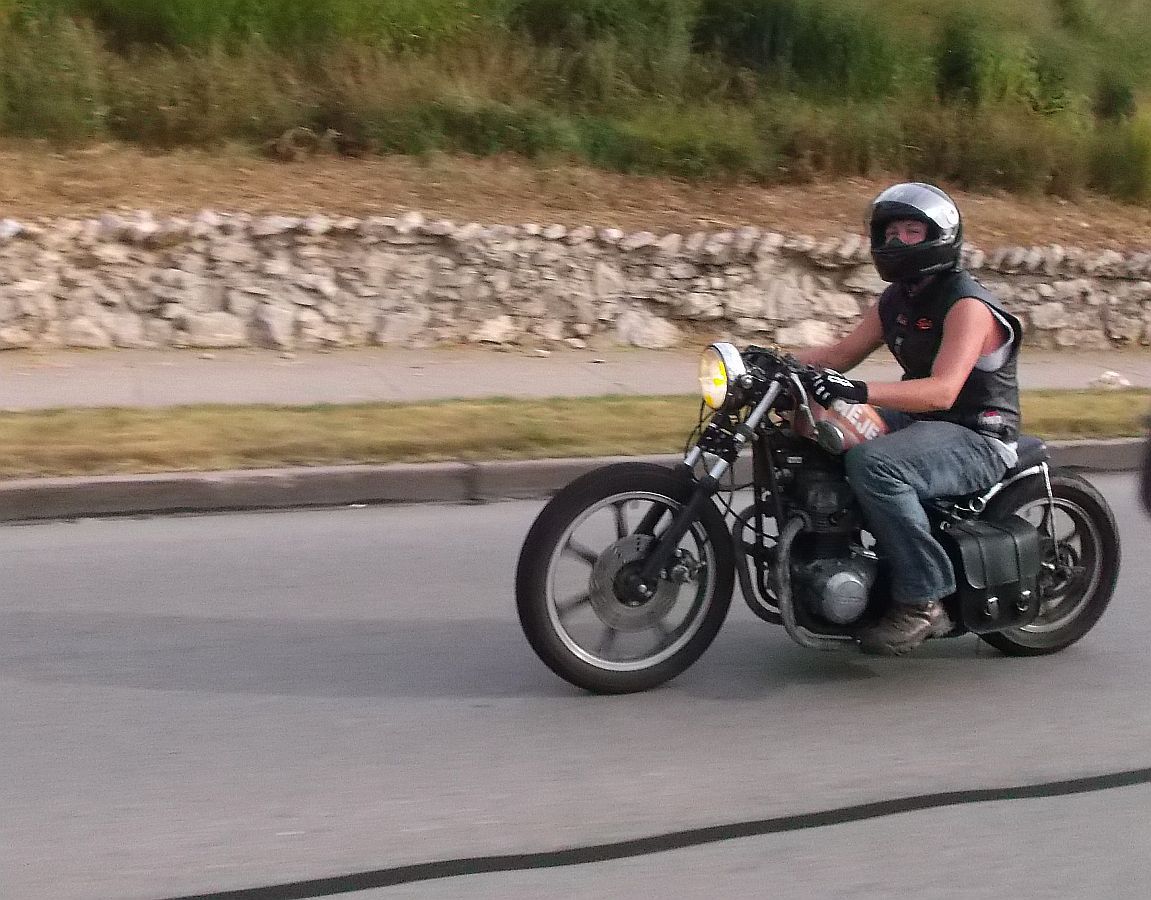 I was pretty excited to do the S&S Facility Tour. Last year the Tour at RC Components Facility was super interesting, and had a very good vibe.
S&S is in the middle of nowhere...a few miles outside of Viola, WI. It was a nice ride there. The S&S tour was less than expected, both the vibe and what they showed and didn't show.
They also did not let us take any pictures. We did get "special permission" to take a couple. Here's one, I will share the others after we get home.
Leaving out of Viola, headed toward Wisconsin Dells, we saw more than a few Amish along some great riding roads.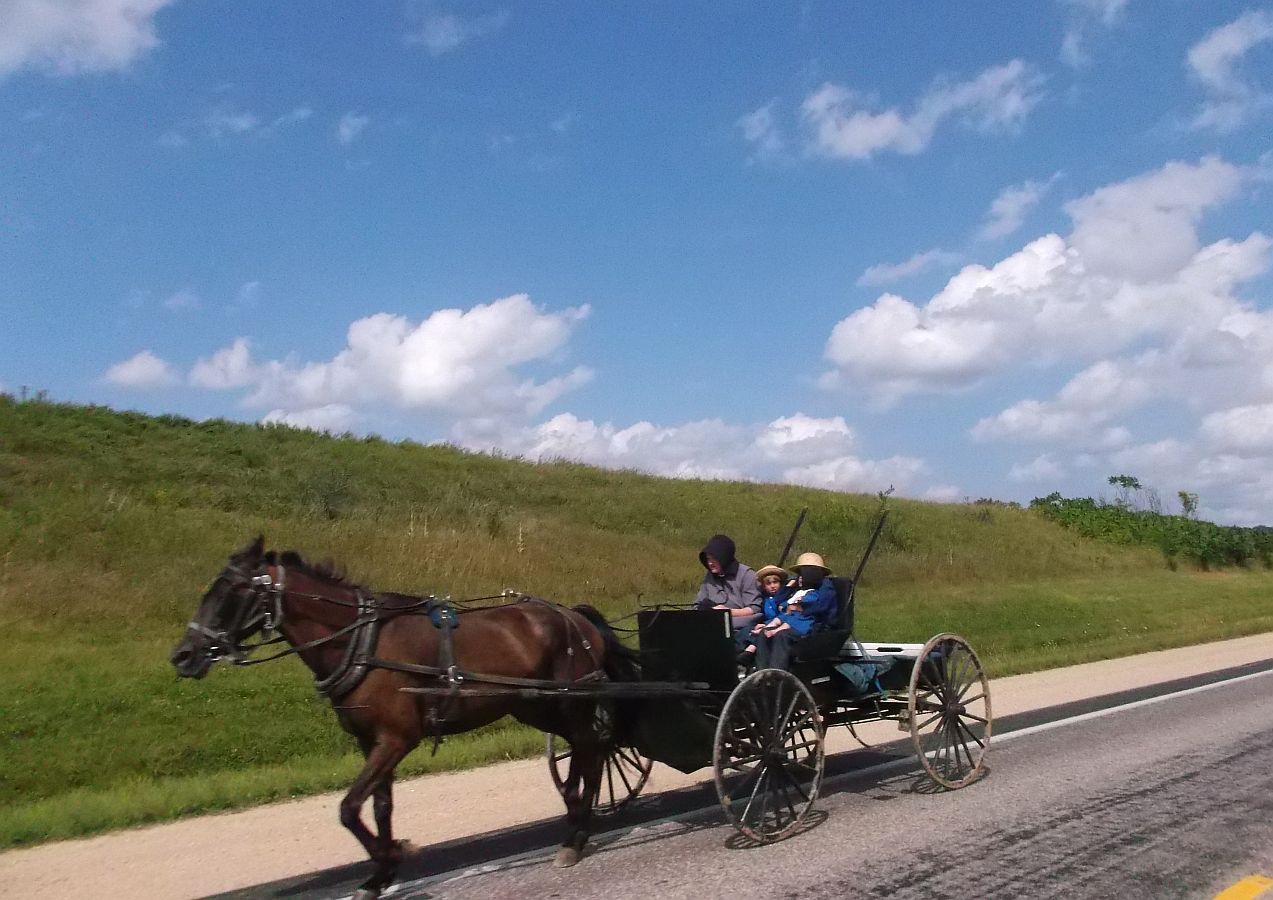 There are some great roads between Viola and Wisconsin Dells. We were riding the sweepers at a good pace.
Mary got a few unique pics...One of these days she'll get a pic of us dragging some hard parts thru a sweeper (she really doesn't like it too much).
Here's a local bike that was at the "rolling rally" in Wisconsin Dells. I really liked the color combo.
Tomorrow morning there is a wrap up Hot Bike meeting for all of us that started in Joplin and ended up here. Then Mary and I head further north, up to Fuel Moto. After that we'll turn South and make our way back to Mississippi.
Lots more pics to come