Day 4- Part III
Day 4 Part III


Happy, as always, to not be leaving anything on the Tree of Shame!





We hung out at Deals Gap for awhile, ate, talked about riding The Dragon 2 more times....but we were a bit short on time and wanted to ride Cherohala Skyway.




So a bit later we are on our way...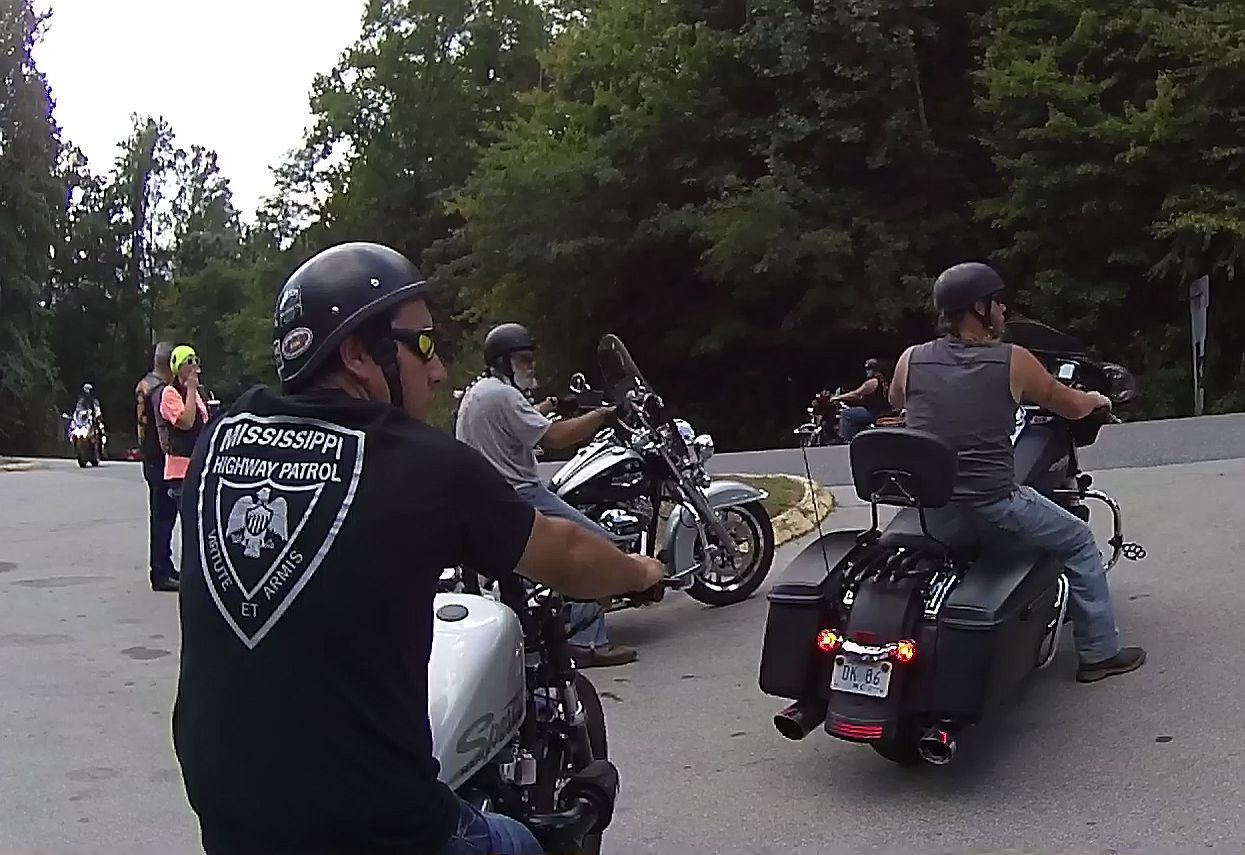 ...even though we filled up at Deals Gap, getting to Cherohala, and then riding thru the Skyway, is a bit more than the 2.1 gallon tank will handle...so we pull over for Blake to top off.




Hung out there for a few minutes before getting back on the bikes.




The Skyway has a lot of fast sweepers, a few tight curves...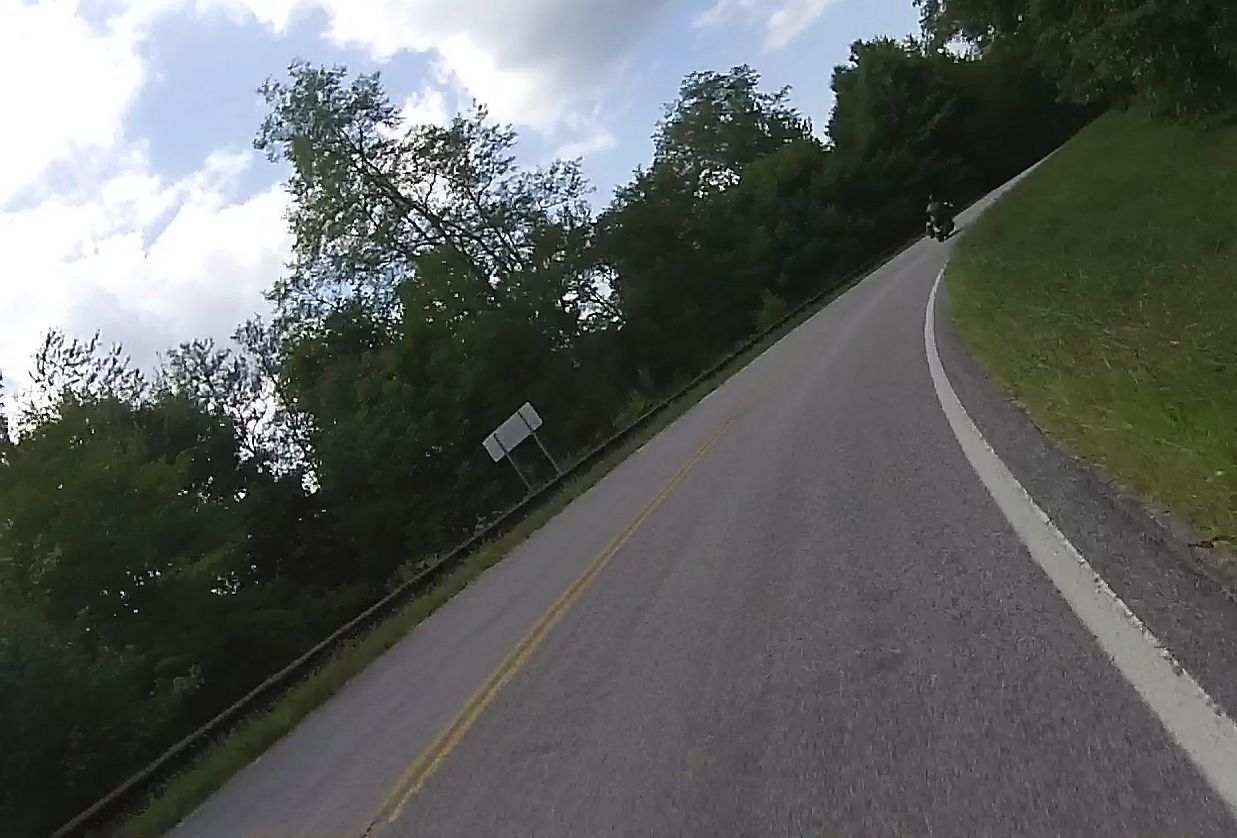 ...one of the youtube videos has an S Sweeper in it. I was doing 75 mph and was in it that 1 sweeper for just shy of one minute. Fantastic riding!


It is also a very scenic ride, the colors are just starting to change.




We pulled over at this scenic lookout...




...Panoramic shot of it.






Devin & Blake decided they wanted to do a little drag race, uphill, on the Skyway.

CLICK HERE to see a video on one of their three runs.

The Target Tuned, NRHS 1250 DK Sporty easily pulled away each time.



More in next post.