Day 11 Part I-
Day 11 Part I-
Today we rode over to Bryce Canyon. What an amazing place.
Just doing part of our time at Bryce today, and will finish the report tomorrow.
Here we are going thru one of the arches a bit before the entrance to the park.
We're HERE....
At the first stop parking lot I see these two Honda 90's. Wow, what memories those brought back. Thousands of hours of spent riding a few different trail 90's, and even though they look smaller now than they did when I was 11, they sure brought a smile to my face. I wanted to hop on one and get in the dirt. lol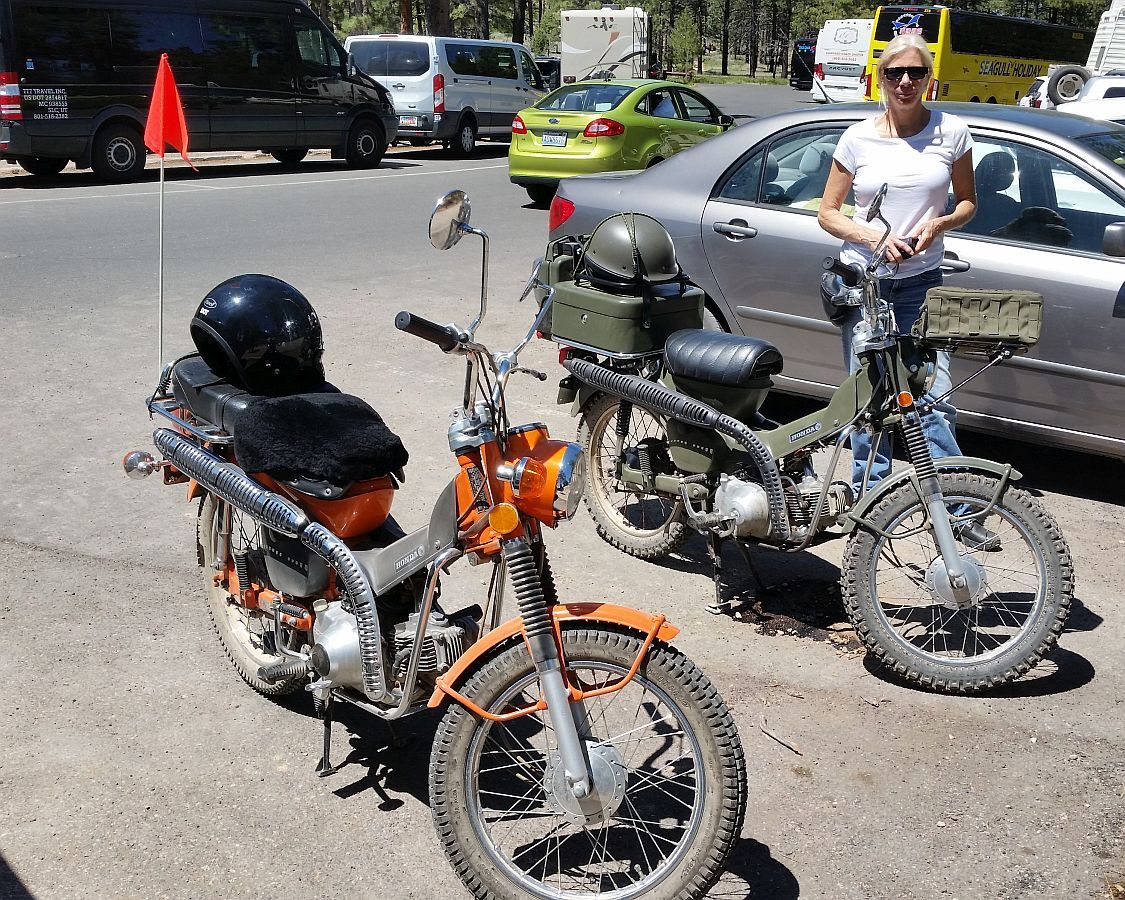 ...our first stop is Inspiration Point...
...photo's do not do justice....
...to how big And intricate this landscape is.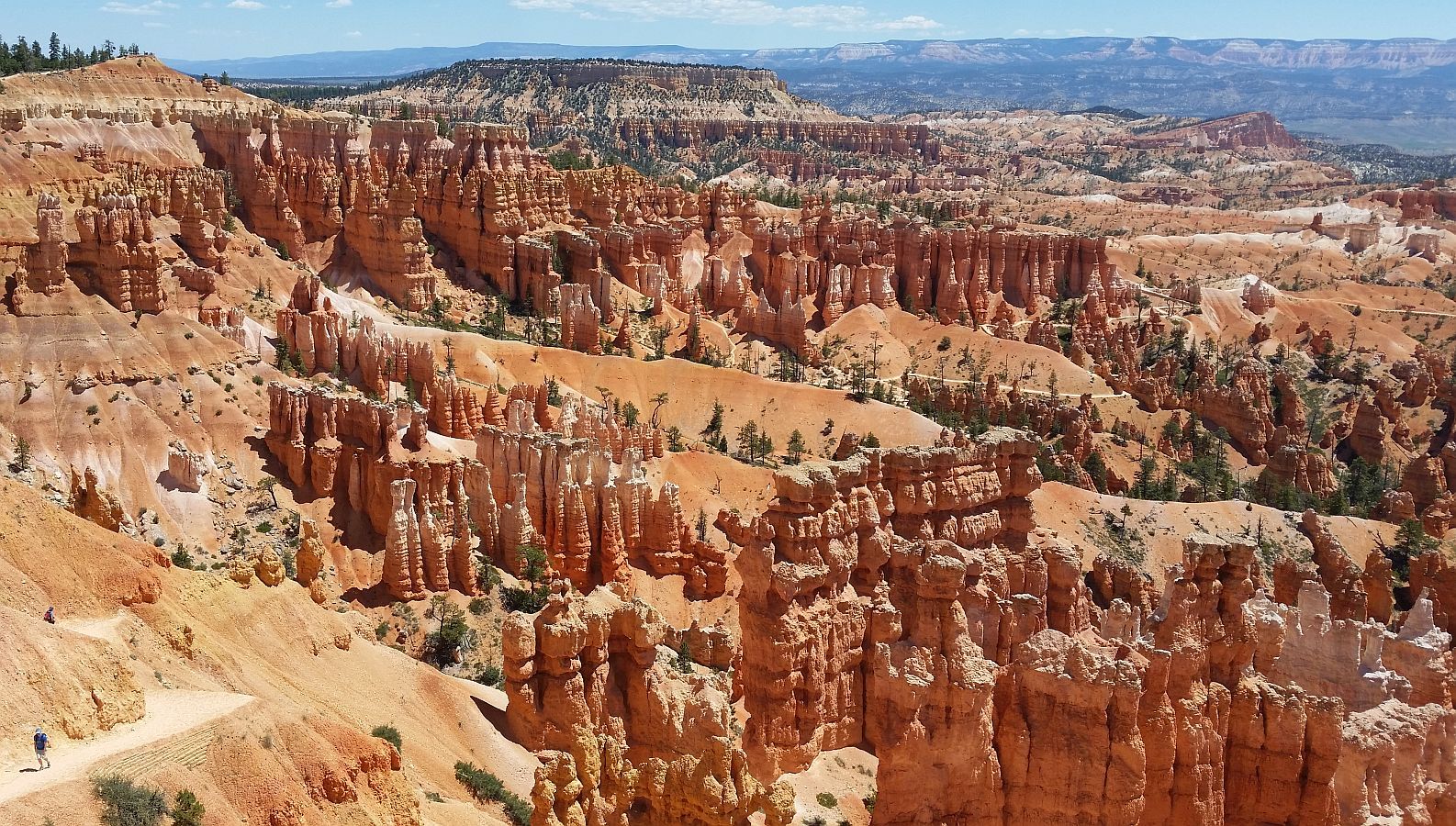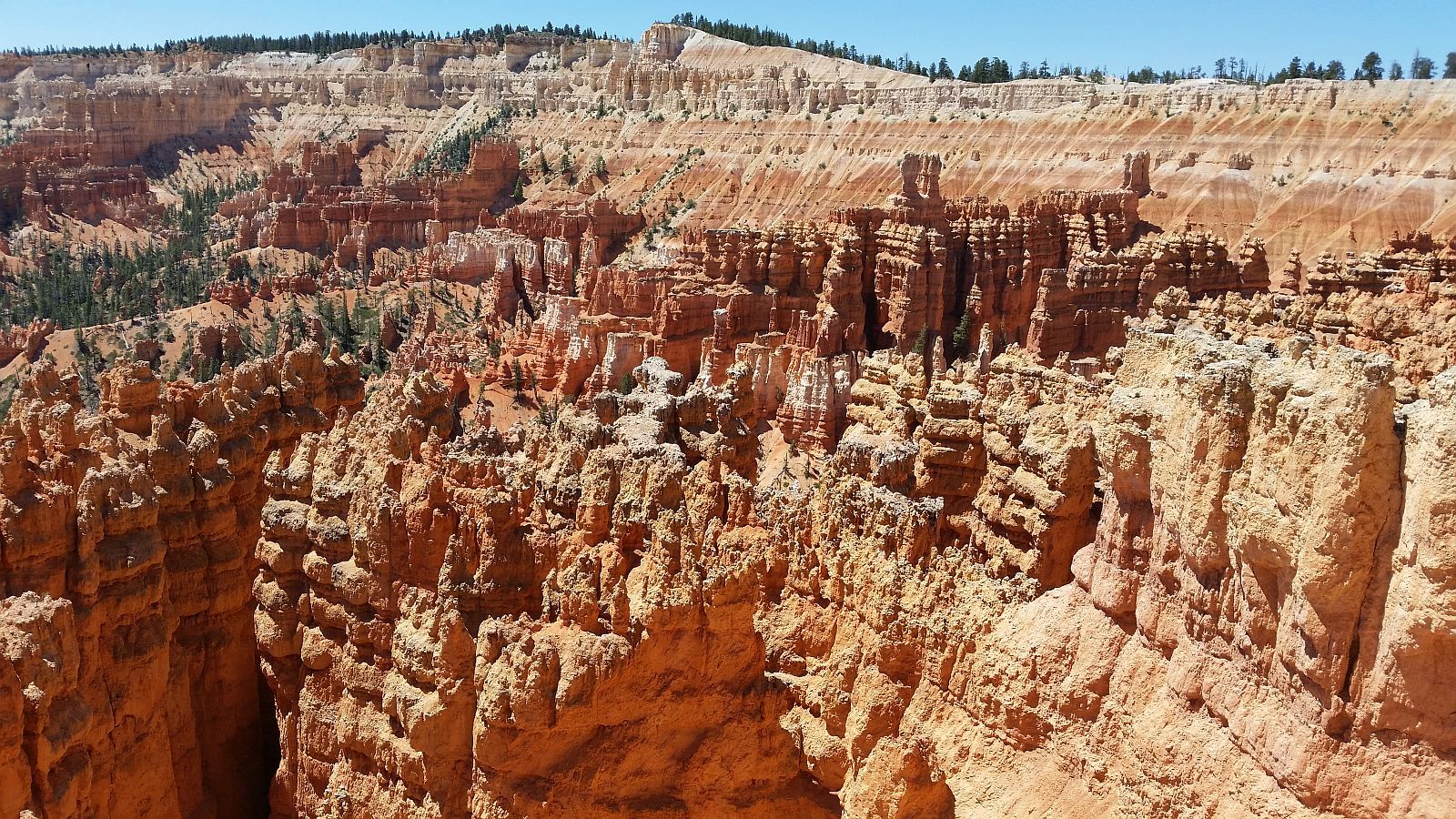 Mary, thoroughly enjoying the park.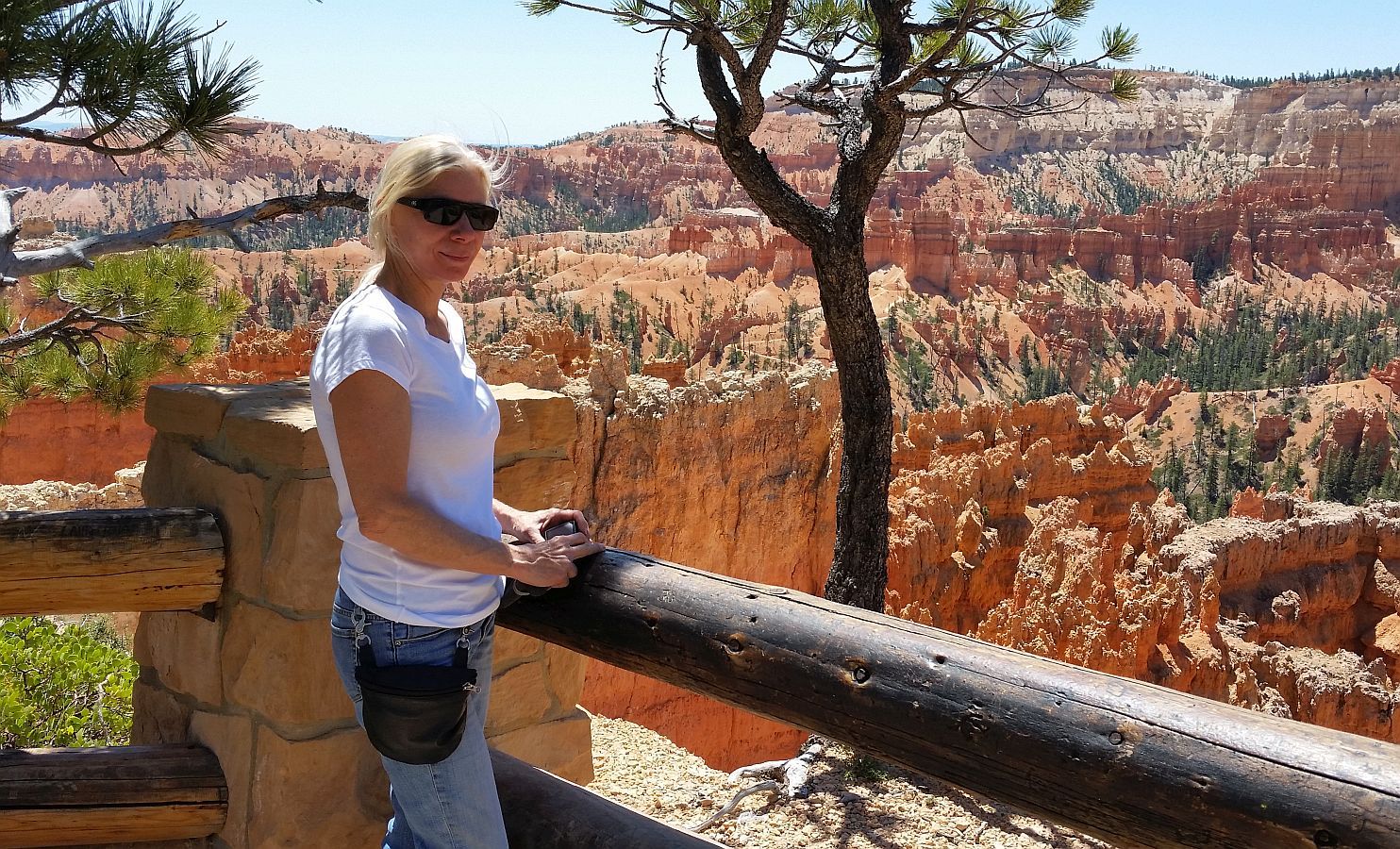 Bryce Point is closed for some work...but there was so much we did not feel like we missed anything.
Getting back on the TG to go further into the Park. Wow, it is dirty! We have about 3000 miles on the clock since we left, but all the bugs and most of the dirt got washed off in the downpour and hail coming into Denver. The only thing I've taken the time to clean each day is the windshield.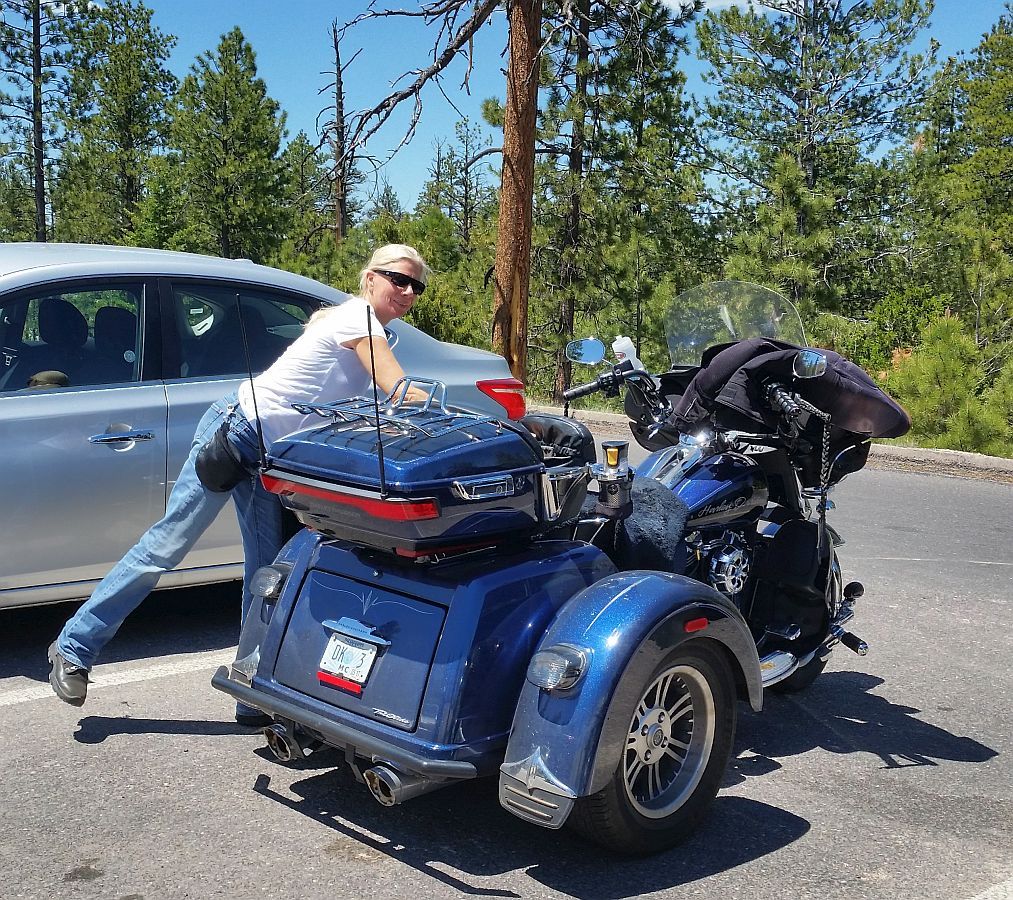 I will continue the report on Bryce Canyon tomorrow.