Day 44- The Ride Home
Today we'll be back home! It's been a great ride, and we've taken our time, not rushing thru the scenic areas, really enjoying them.
Leaving out of the Super 8 a little after 6 am-
...rolling down the interstate, lot of these miles to cover today. It's not even 6:30 am and is 75*, gonna be another warm one!
Sun peaking over the trees as we cross the first of many rivers today...
...Mid-America HD in Columbia, MO not open yet!
Early morning shadow pic! I'm still not sure about these early mornings...always been a night owl, but Mary is digging it!
Not a place I like to be...between a guardrail, a semi and another in front....but the one in front is moving over and in a few seconds I am past both of them...
...and riding with a good buffer between me and all other vehicles.
Crossing the Missouri River-
After over 1,400 miles of riding eastward, we're turning south!
400 miles, mostly interstate, till we're back in our little nook in the world.
Out of the traffic now and cruising....no hands!
I could not be more pleased with how well the TG has performed this trip. Power, comfortable, stable, great ride quality and no heat issues, even when running fully loaded in 100+ temps.
Big chunks of miles with....
...very little traffic, lots of trees and water...
...make for a nice relaxing last day riding on this trip. A look ahead....
...and a look back.
Getting close to Boomland!
For quite a few miles we are entertained by crop-dusters.
Before you know it we are at Boomland!
Every year or so we travel this section of 55 and always stop. They have a huge selection of hot sauces and Mary always stocks up on them for herself, and also picks some up for friends of ours that like their sauces in the hundreds of thousands, or even million+ Scovilles. I just buy it...don't touch it myself, lol
Back on the road....
...crossing into Arkansas. (today is a 4 State day- Missouri to Arkansas to Tennessee, then Mississippi)
Mary wanted a photo of both of us in the mirror. Our 44 day adventure is coming to an end.
Heading south on a familiar section of the 55...
...we're getting close to.....
...the long bridge that....
...crosses over the Mississippi River...
...into Tennessee.
After 25 minutes of Tennessee interstate...
...we're back on the 55, crossing into Mississippi.
It feels good to be back in Mississippi. Just a few miles on the interstate and we get on some back roads for a 40 mile putt the rest of the way home.
We're rolling now...
...on roads we've traveled...
...hundreds of times...
...but still thoroughly enjoy...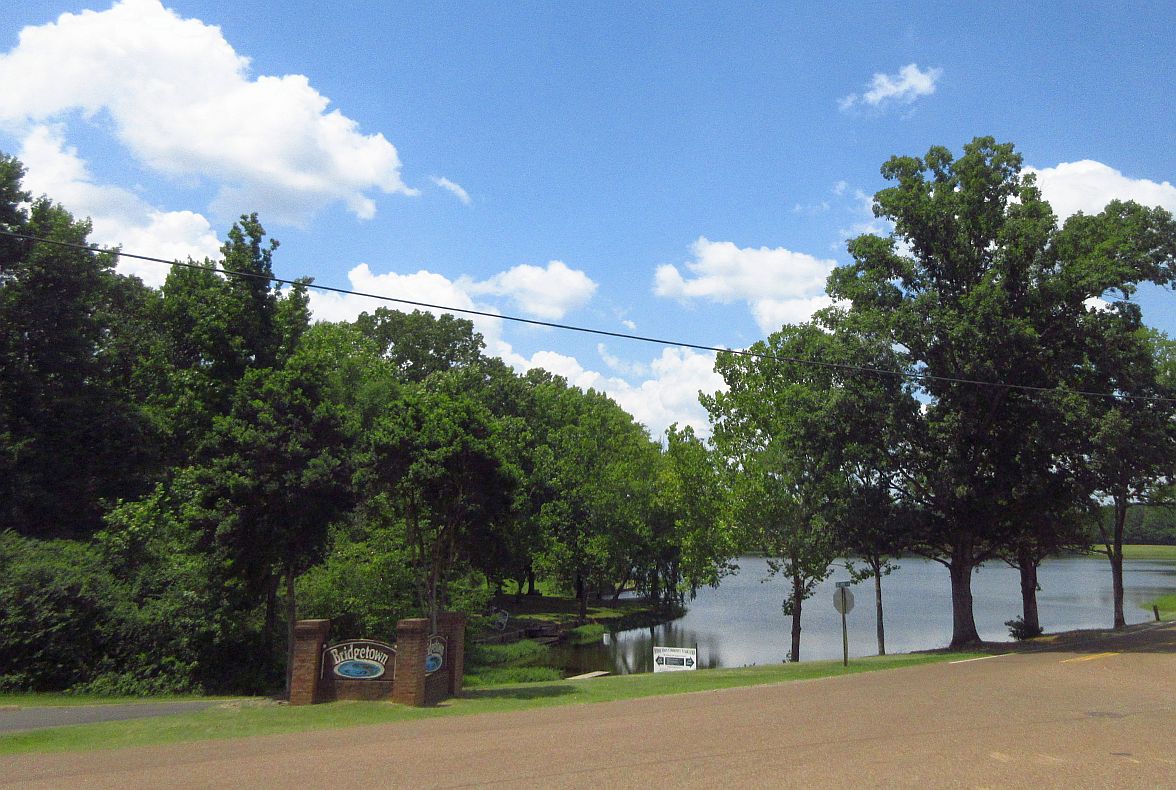 ...appreciating the beauty and rural nature of Mississippi.
Last couple of turns....
...before arriving...
...Home!
Mary in her cool vest, happy to be back to all her animals and greenhouse!
Thanks for following along. We've had a blast. We took it easy and really spent time enjoying a lot of the places we've rushed thru previously.
The Tri-Glide performed flawlessly, and in our 60's we still love it out on the road!
We're already talking about some of the places we're going to visit next year!