Day 3- Part II
Day 3 continued-

On Foothills Parkway...







...a great day to be riding, and a beautiful road to be riding on.








On 129 now, headed for...









The Dragon.








I really enjoy riding on roads where the tree canopy covers the road.







Not sure why John stopped at the beginning of the Dragon, but pretty much as soon as we stopped, we started moving again.






Mary is pretty good about getting some creative shots with the camera...








...it is difficult to fully appreciate 311 curves in 11 miles, in this photo we're coming out of one and you can see two more up ahead.








Pulled over to let some space get between us and some slower traffic we could not pass.

Roger was to the left of us...having a blast.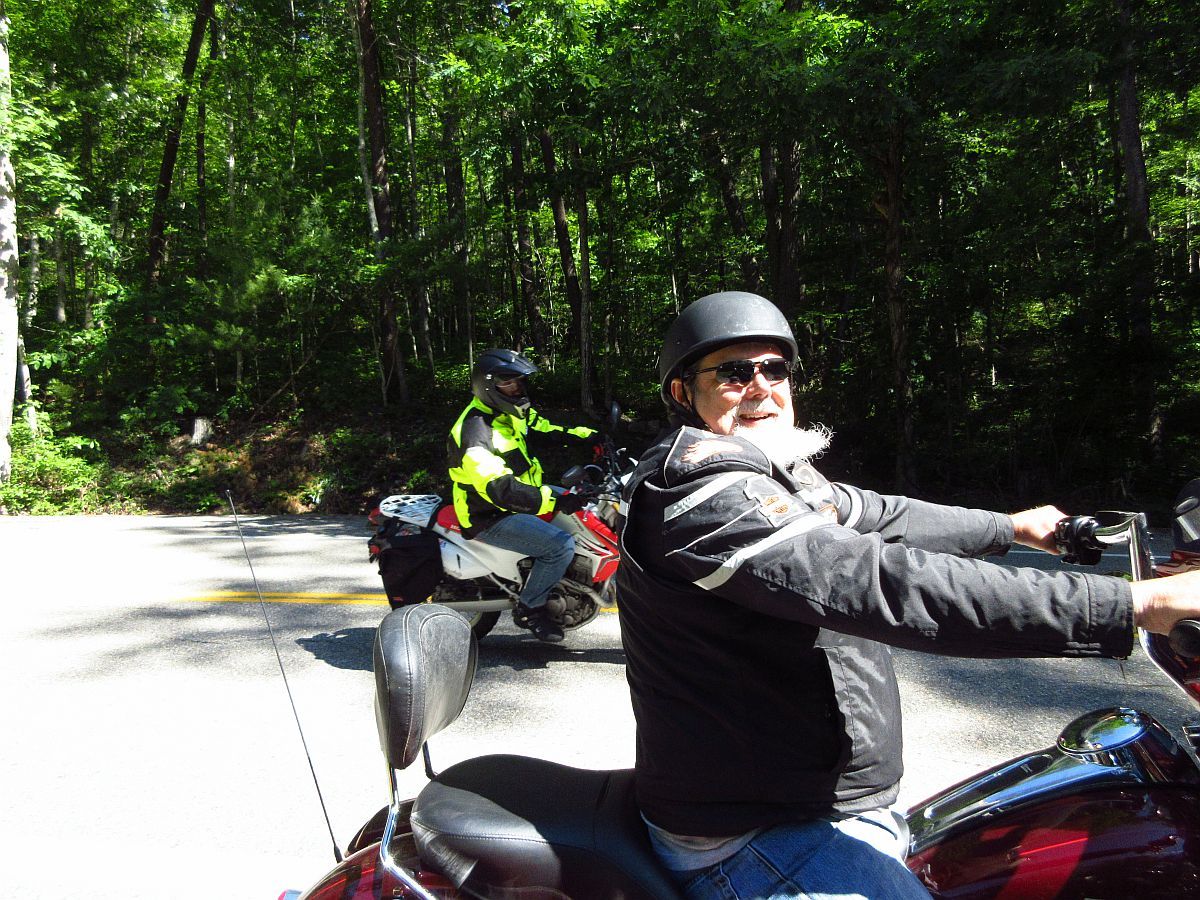 And Paul to the right, enjoying the ride!





More of Day 3 coming soon.