Day 3- Concluded



Day 3 Concluded.


Beautiful area to ride in. This entire ride has been occupied with appreciating the privilege of riding these roads with friends, and remembering riding them with Larry.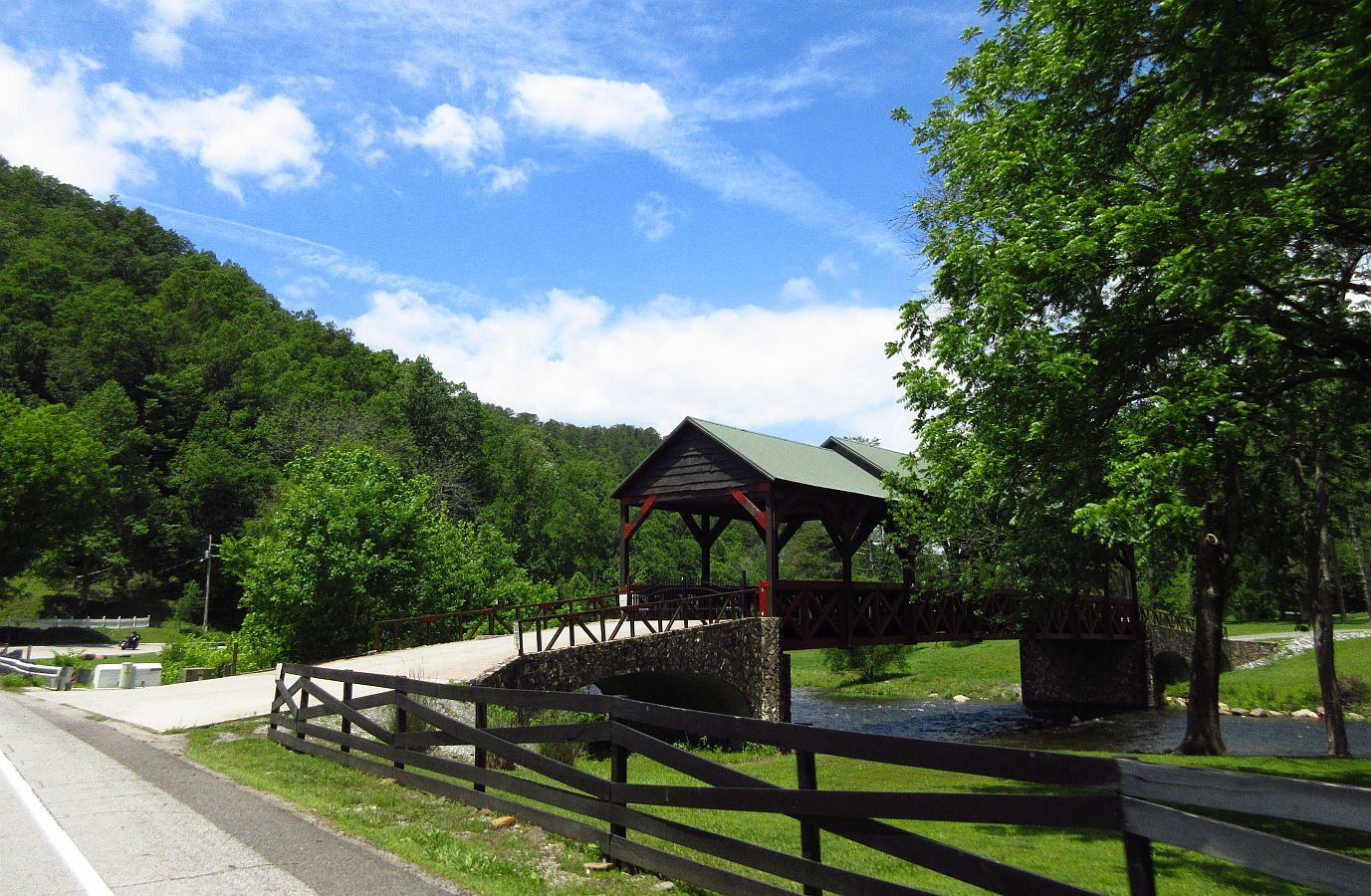 Pulling in for some late lunch.







Back rolling...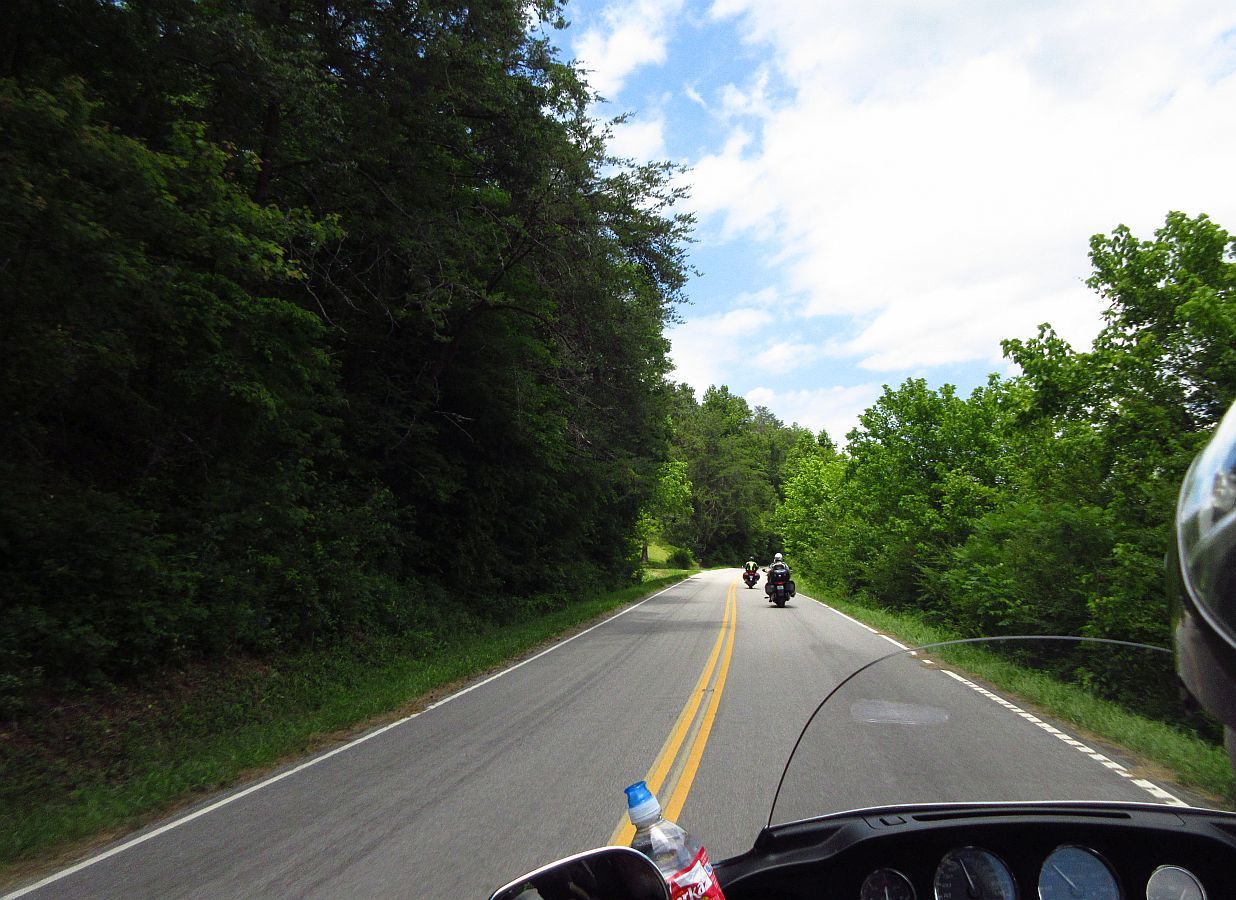 ...a look back.








Mary taking a pic of Rhoda taking a pic of Mary.





Just a word about Ray & Rhoda and their fancy 160 hp 6 cylinder BMW.

A few years ago they were on a road trip and were passing near our home. We kept waiting for them to show up. For as long as we had know them, up to that point, they had toured on their Dyna with loud pipes.

All of a sudden we heard someone knocking on our door. It was them! But we had not heard them...they showed up on their BMW! They've been happily riding it ever since.




We're back on Foothills Parkway now...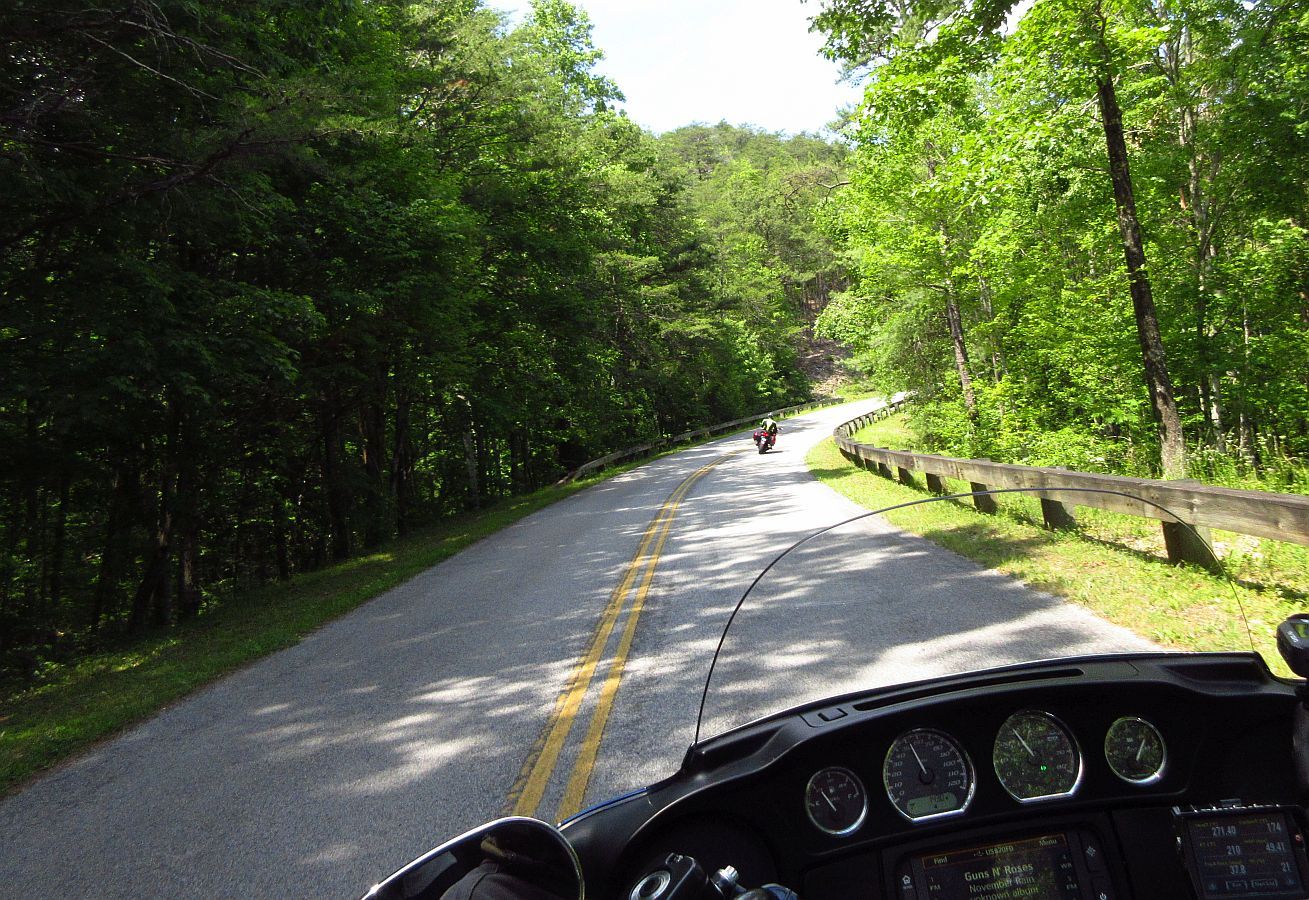 ...enjoying the road, winding thru some beautiful woods.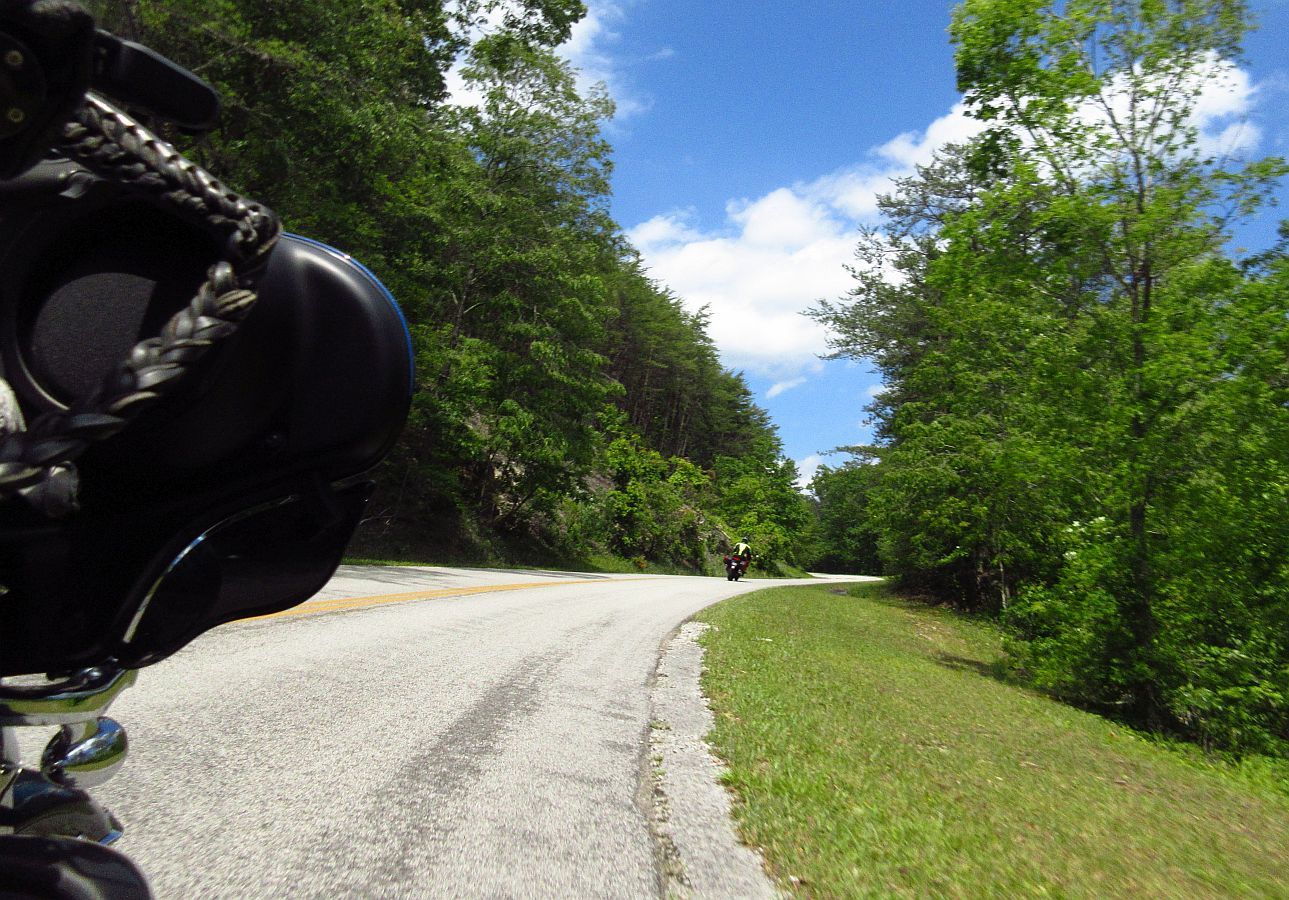 Stopped at a scenic lookout...








...I'm sitting in the shade, as Roger makes his way to the shade himself.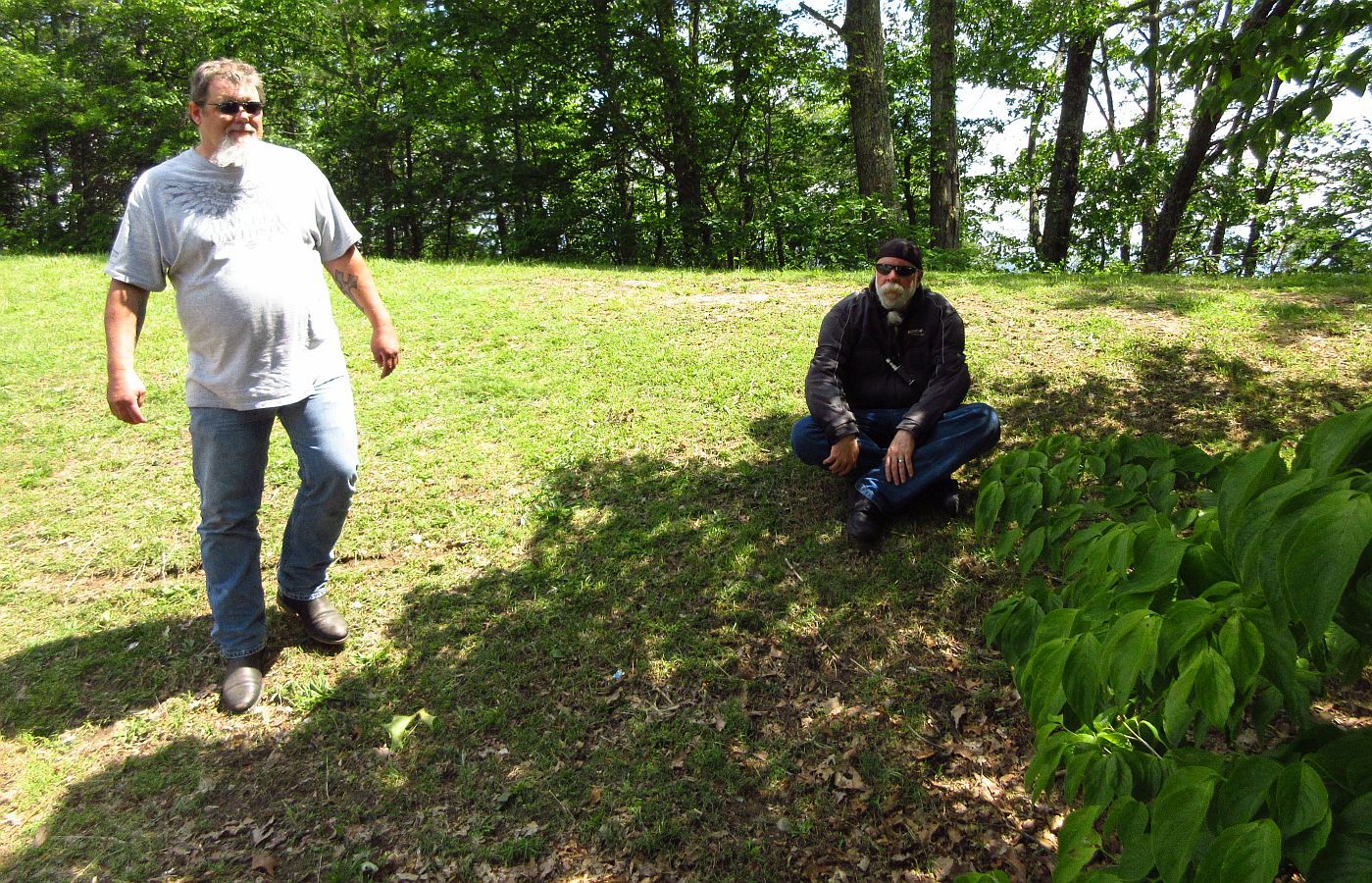 Not long after, we're pulling into Townsend, back to home-base.





It was a great day of riding, catching up with friends and remembering Larry.

Day 4 coming soon.