By this time most of the Power Tour riders had arrived.
By this time most of the Power Tour riders had arrived. There was a bike contest, some give aways, music...everything wrapped up by 6pm.
A pic of one of the few non-bagger bikes at Bumpus. He was a local, not on the Tour.
Back at the motel, the Sporty is lost in a sea of baggers that are on the Power Tour.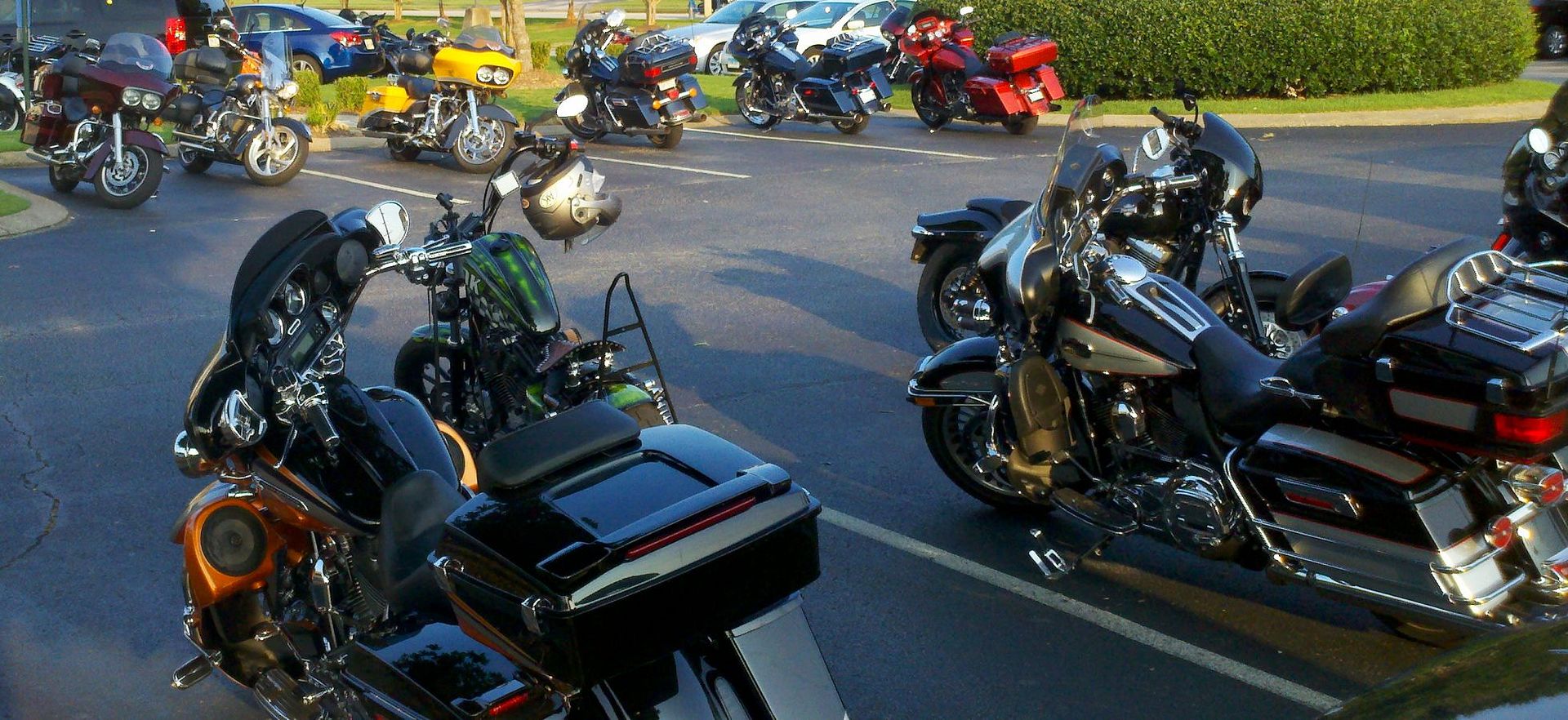 A little bit of info about the Hot Bike Power Tour:
186 bikes were signed up to ride the entire tour. 2 of them Sportsters. A few Dynas and Softails, and a few Trikes. The vast majority were baggers, mostly HD's.
In addition to the 186 that were signed up for the entire route, in each city there were new riders coming on for a city or two, and some dropping out.
The ones signed up for the entire route were referred to as "Long Riders".
It really was not very much distance to think of it as a Long Ride...only about 1200 miles. But the suggested routes were mostly secondary roads which added quite a bit of saddle time. Then every evening was essentially a bike night in a different city. It made for some pretty long days.
Here's a bunch of us in Jackson around 7:30 am getting packed up. lol, it's a lot different to pack up the Sporty than it was to pack up a bagger. Lots of bungee cords.
Here's the first of us at Bumpus HD Tuesday morning getting ready to head out for Bowling Green, KY.
I thought this was a classic shot.
A new Indian, and a new Victory, both in front of an HD sign.
Polaris loaned two Indians and two Victorys to the magazine staff for the Tour.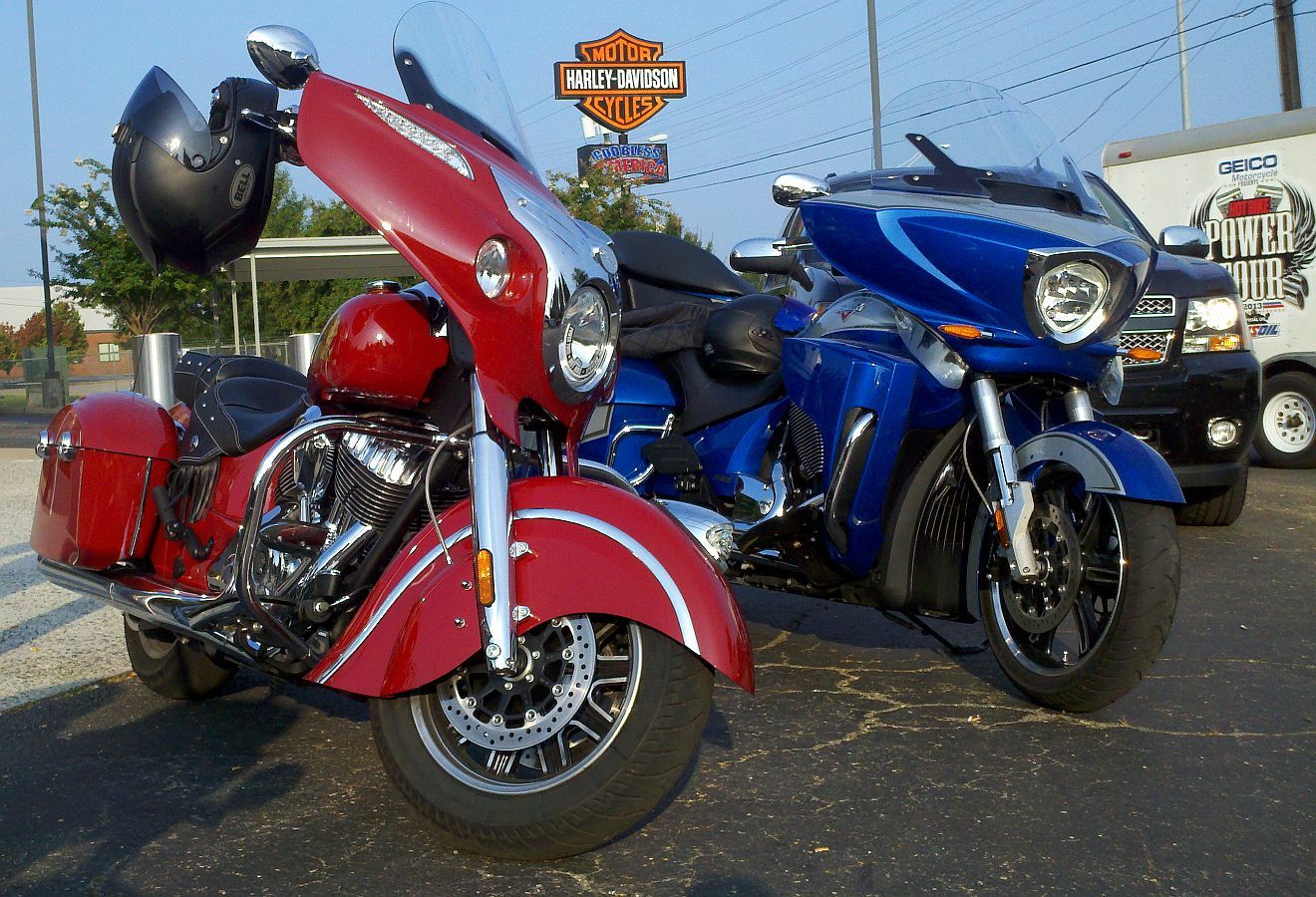 I took the suggested scenic route this day. Rode most of the time with John at the back of the pack. Here's a pic of us stopped on the side of the road doing a little carb adjustment.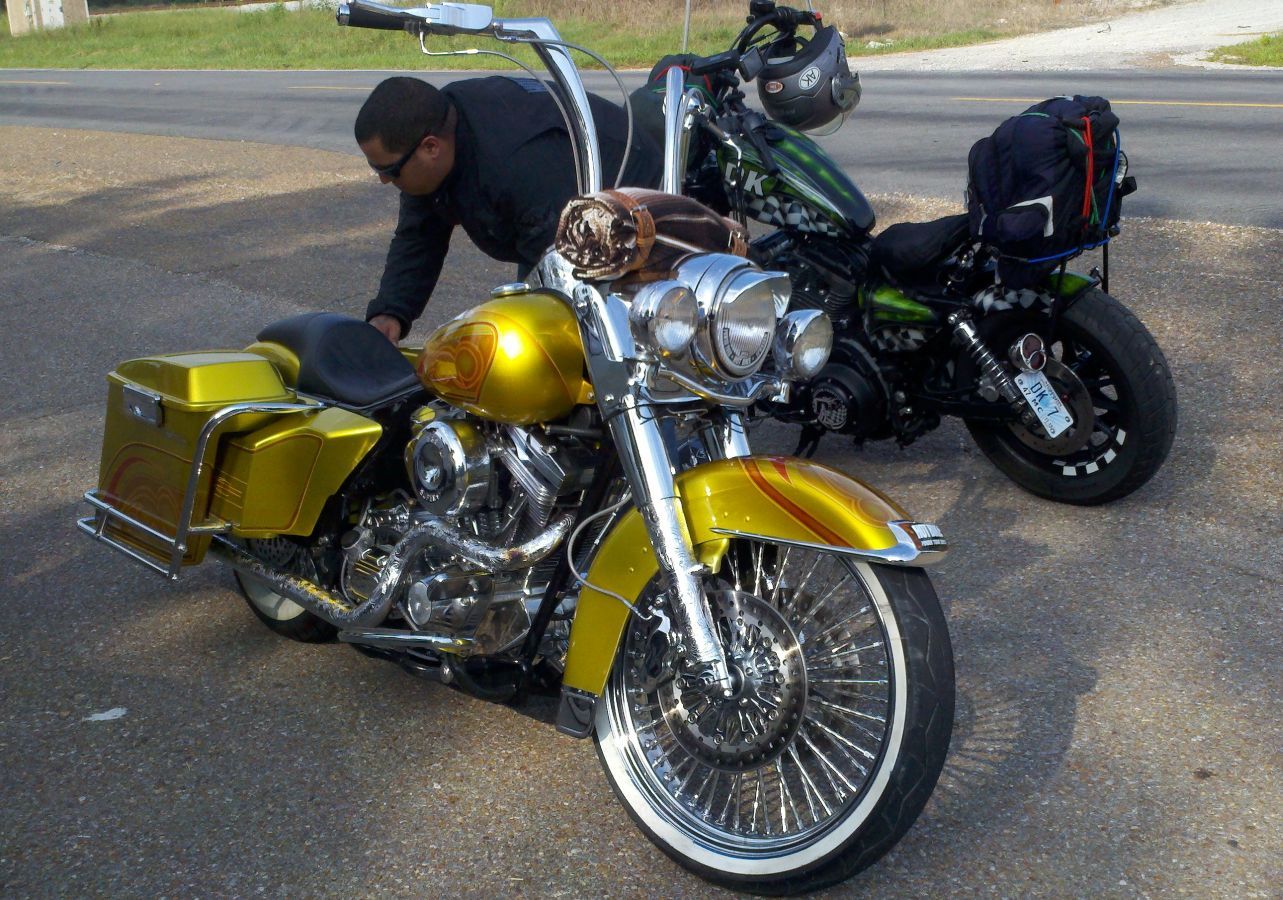 We got to Bowling Green, KY. The check-in and the venue were at the Corvette Museum.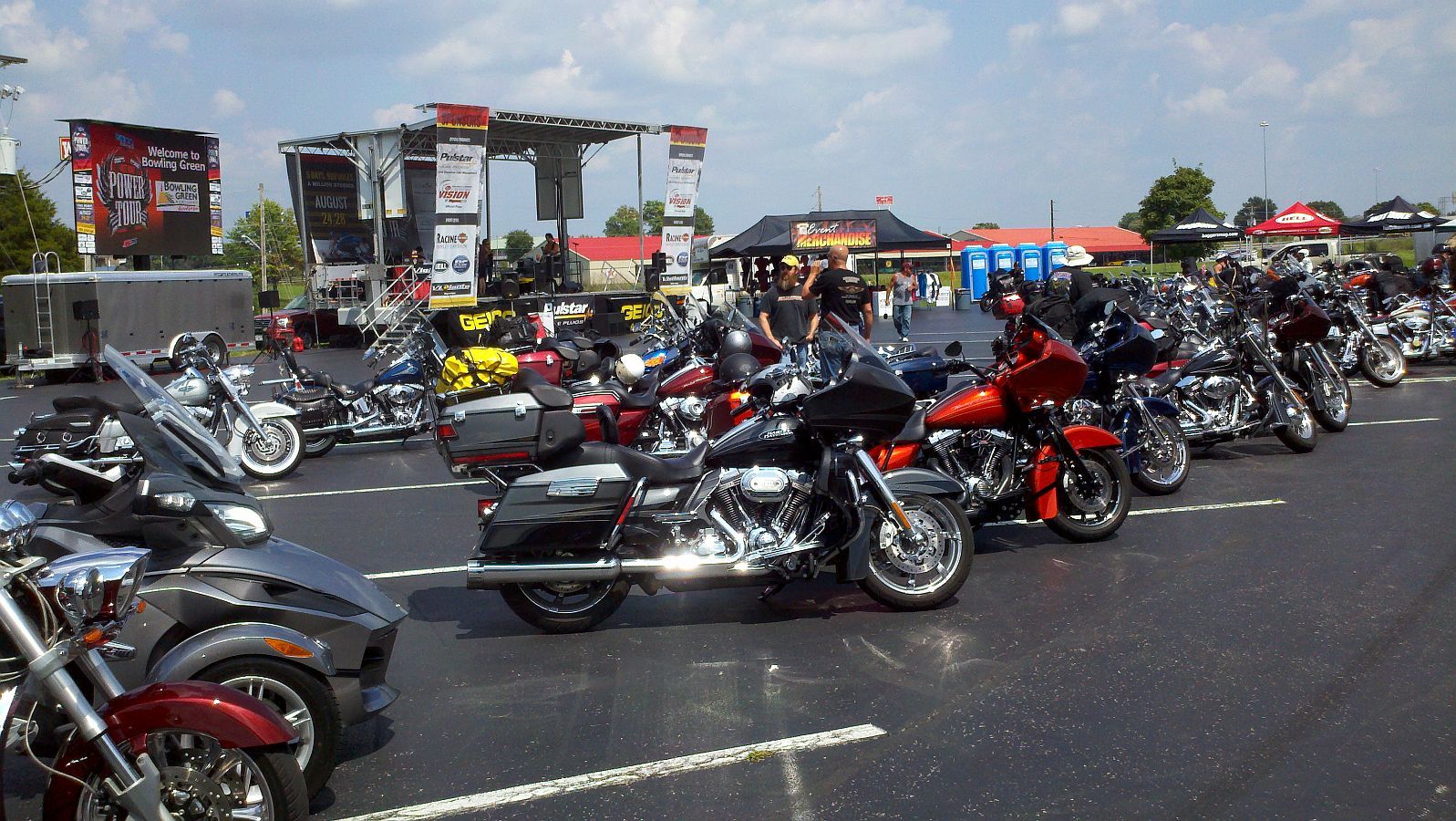 For a reason still unknown to me, Mark (Story808) wanted a pic of me punching Chuck in the neck. lol
A pic of the DK Sporty with Ms. Hot Bike Power Tour, Tashia.
The next morning, before heading out to Anderson, IN, we stopped at the RC Components facility. They had breakfast for us and gave us a tour of the plant.
I did not count how many CNC milling machines they had, but it was a bunch!
More in next post.