Day 20 Part II-
Day 20 Part II-
This was a riding day to remember...if you like curves, long sweepers, hairpins, twistys, uphill curves, downhill curves, decreasing radius curves, banked curves, off-camber curves, corkscrew curves...what did I forget? Well, it was one of those day...just fantastic riding! Oh, and the views were equally fantastic!
Here we are, still on our way to Salmon. Around every turn is a surprise...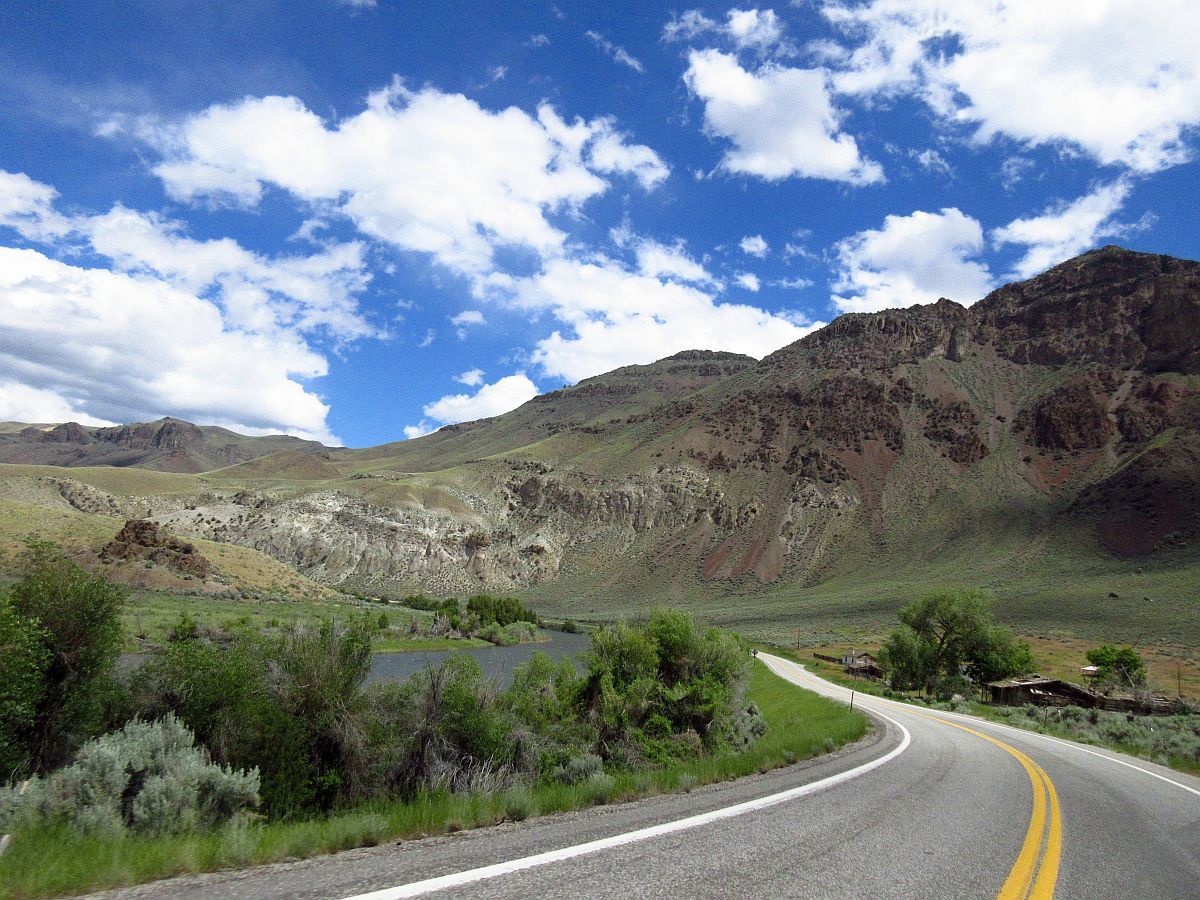 ....might be a open valley, a meadow, or a complete change in terrain.
The curves, the beauty, and....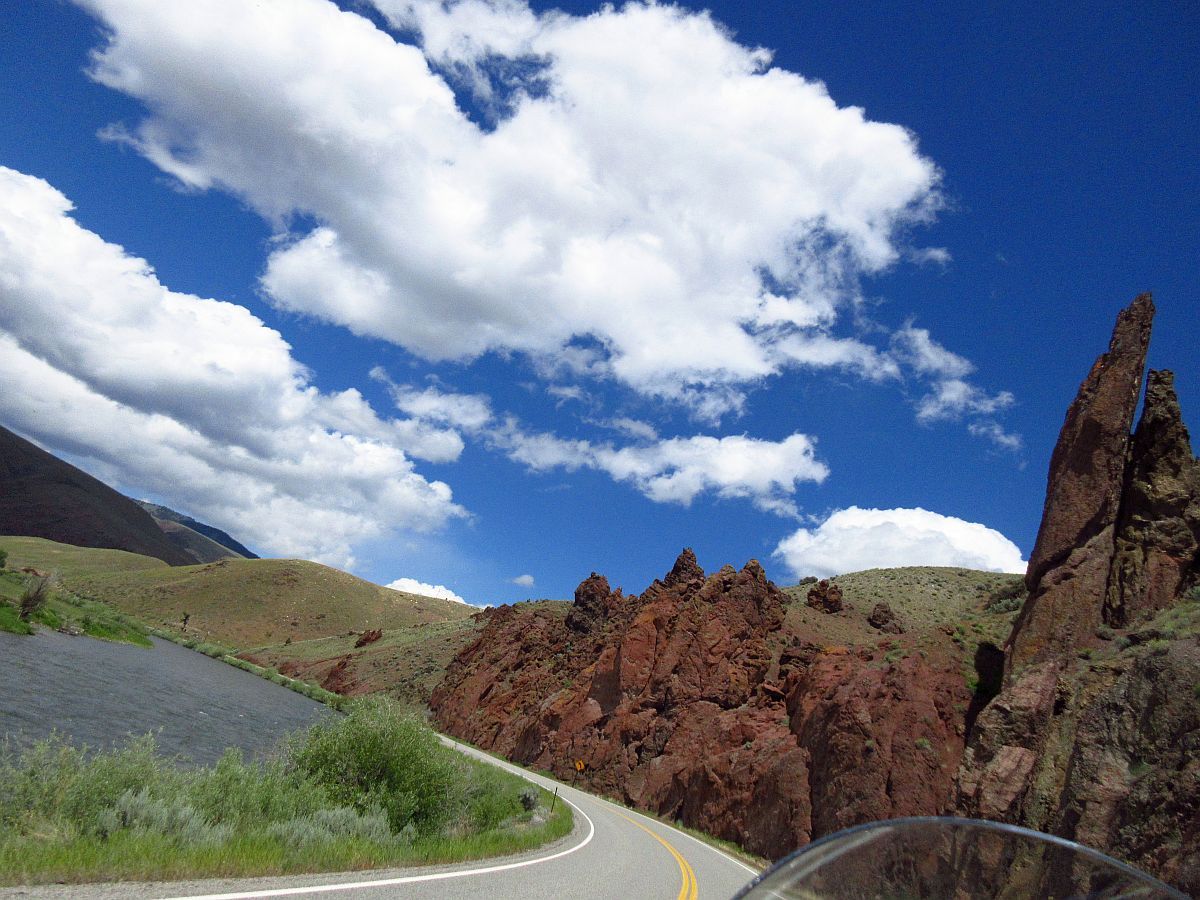 ...the views seem endless.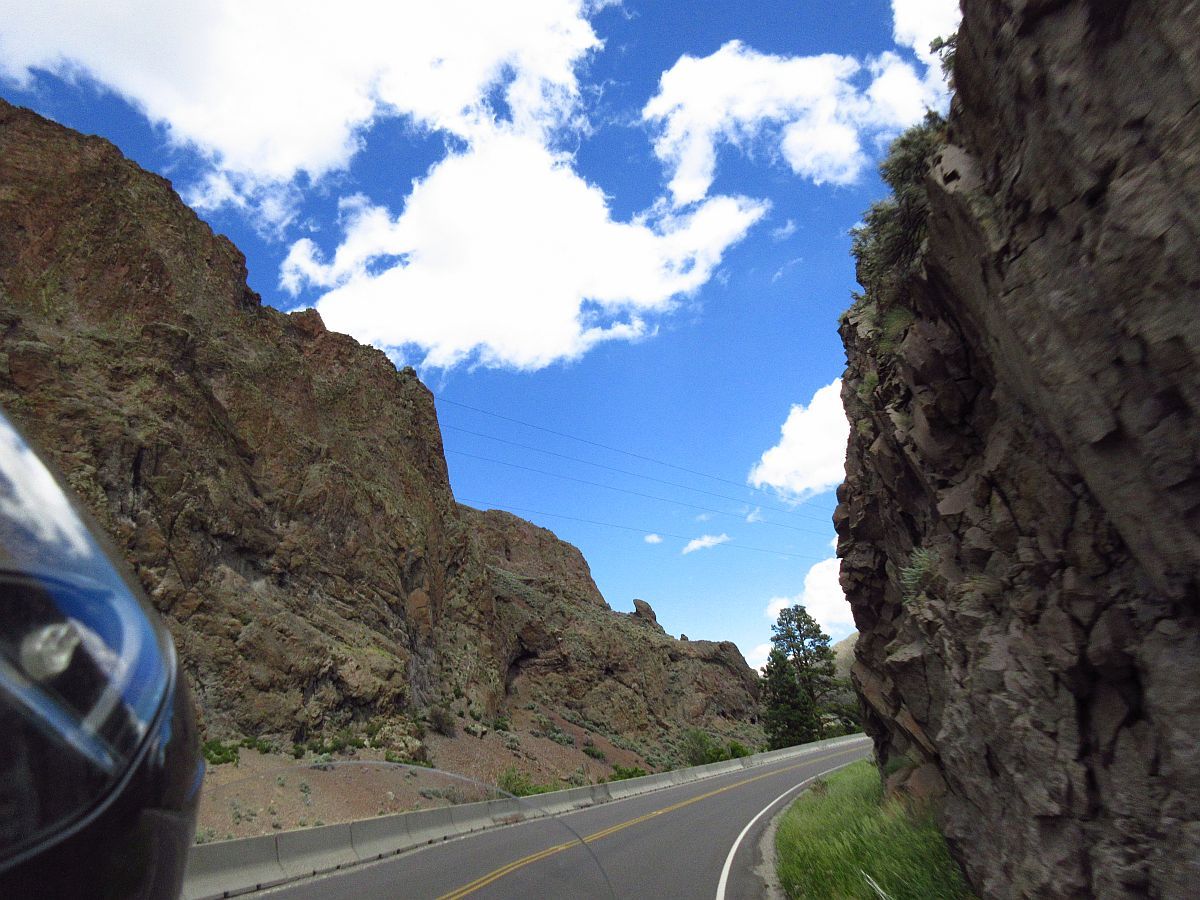 As we are coming into Salmon.....the reason I keep mentioning Salmon, even though we are going to Missoula, Salmon is our gas stop for the day....As we are coming into Salmon, all these snow covered mountains come into view!
We stopped in Salmon, got gas, ate a sandwich, and headed on. Did not take a single pic in town. Please, don't take offense if you live in Salmon, (or any other city we pass thru) it is a nice town...we are just so focused on the beauty of the countryside, we rarely take photos in a town or city.
As we are headed out of Salmon, on our way to Missoula, we pass a car that blew a curve and had a head-on collision with a mountain. Hopefully no one was hurt badly.
This may seem like a weird angle or view...but this was what it looked like looking up a very steep mountain from the road.
We're starting to climb a pass, we came upon a Heritage and Sporty Trike. It looked like they were thoroughly enjoying their ride...
...I just wanted to enjoy it a bit faster.
I do not know the name of this pass, but it is the 93, between Salmon and Sula in Idaho, and it is a Fantastic stretch!
It can be difficult to capture a curve in a photo while riding, but I think Mary does really great at it, especially at the speeds we are going.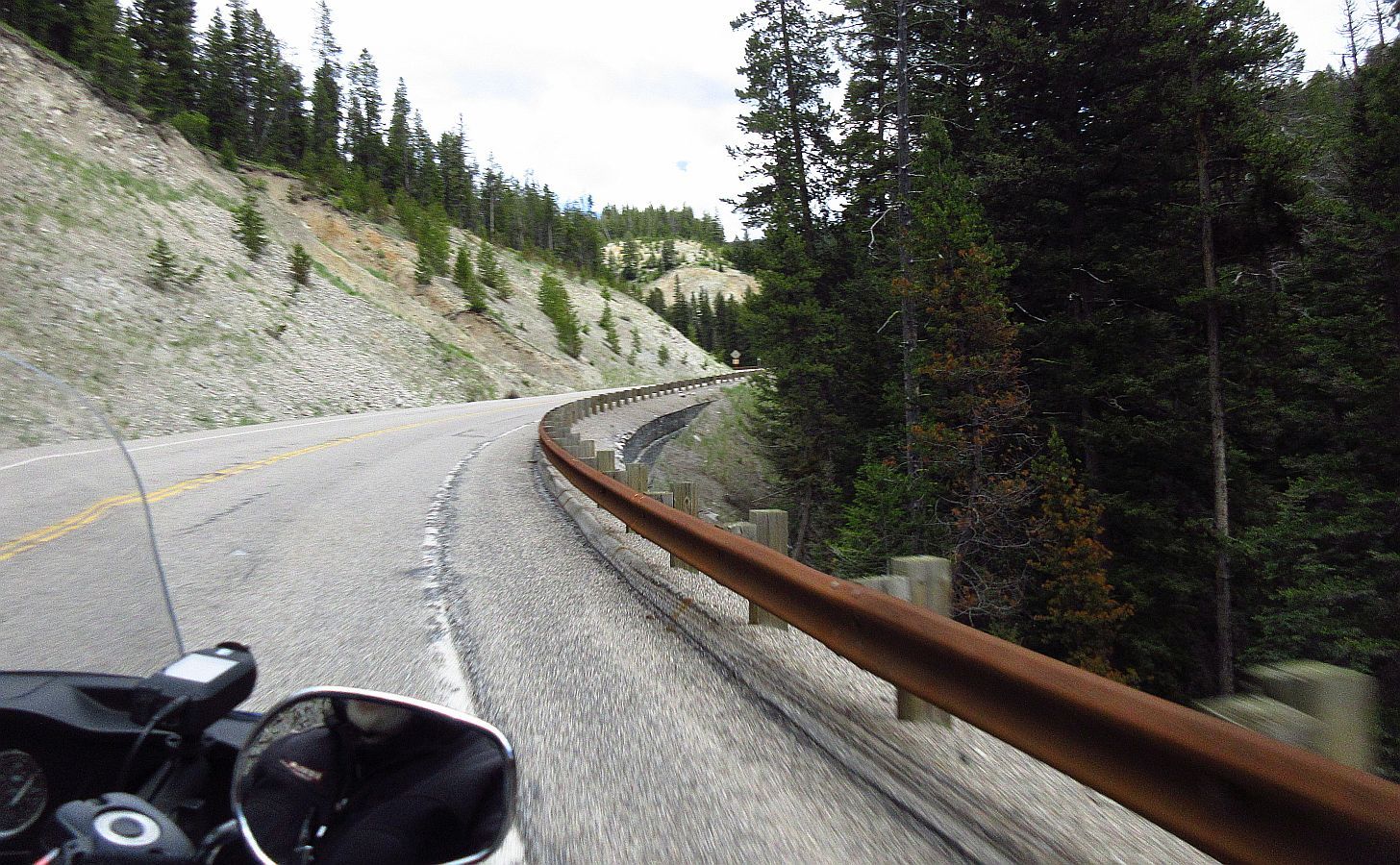 More in next post.